Ice cream cones in February.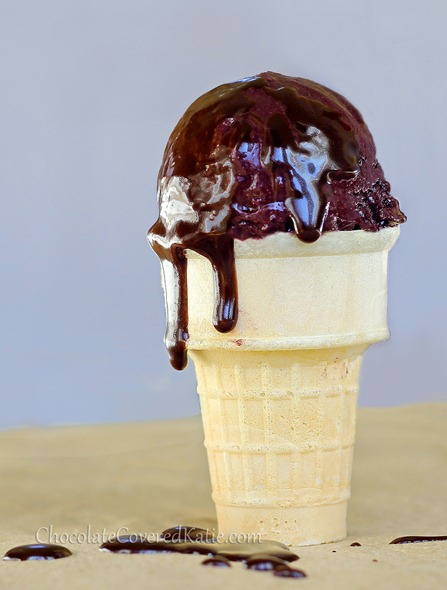 That's what happens when you live in Texas and sometimes it's 80 degrees.
Then the next day it's 20.
Texas is weird.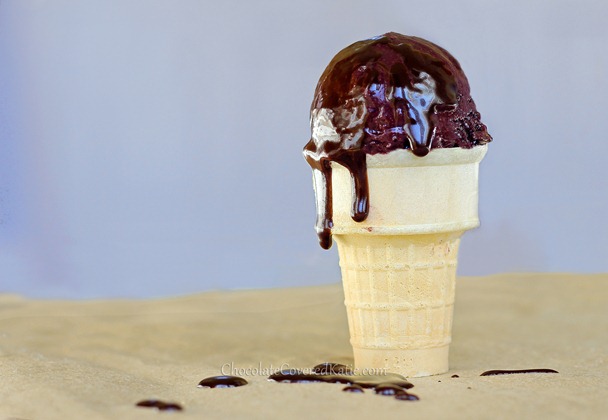 Above, red velvet ice cream with Healthy Chocolate Syrup.
A rich and decadent treat (perfect for a heart-healthy Valentine's Day dessert!) you can feel good about serving your kids, your sweetheart, or yourself. This healthy chocolate ice cream is high in Vitamins A, C, fiber, probiotics, and antioxidants, all while tasting like something from a fancy ice-cream shoppe straight out of the 1950s.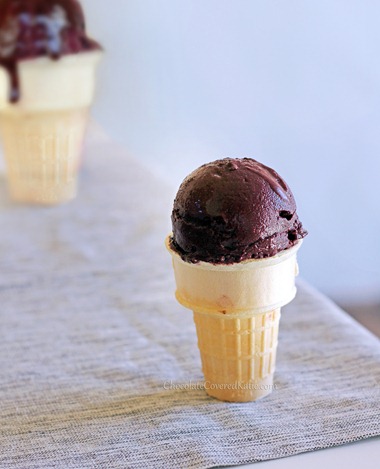 Red Velvet Ice Cream
1 1/4 cup frozen raspberries (200g)
1/4 cup plus 2 tbsp milk of choice (or canned coconut milk) (90g)
scant 1/8 tsp salt
3-4 ice cubes
2 tbsp Barleans Chocolate Silk (or regular dutch cocoa powder) (10g)
nunaturals vanilla drops, or your favorite sweetener of choice, to taste
optional: 2 oz melted chocolate (for a richer flavor)
optional: chocolate chips stirred in after blending
If you have a high-speed blender, such as a Vita-Mix, simply blend all ingredients (using the tamper) until a smooth, ice-cream-like texture has been reached. If you don't have a Vita-Mix, you might be able to achieve an ice-cream texture with a food processor, but I can't vouch for it. Or blend in a regular blender and then transfer to an ice-cream maker. Optional: add a handful of chocolate chips, post-blending. I highly recommend using an ice-cream scoop to scoop out the ice cream from the machine. Makes 2-3 servings.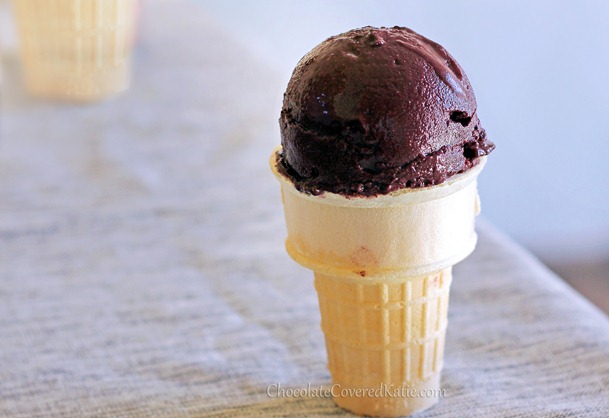 Question of the Day:
What kind of winter are you having?
Ours has been very mild this year, although we did get snow for Christmas. Right now it's 60 degrees, which is pretty much my favorite weather–not too hot and not too cold. All you need is a light jacket. Sorry… having a Miss Congeniality moment there.
Link of the Day: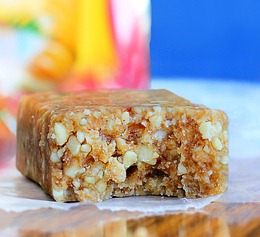 ……………….Copycat Larabars