How to make your own cashew cream at home, completely vegan and soy free!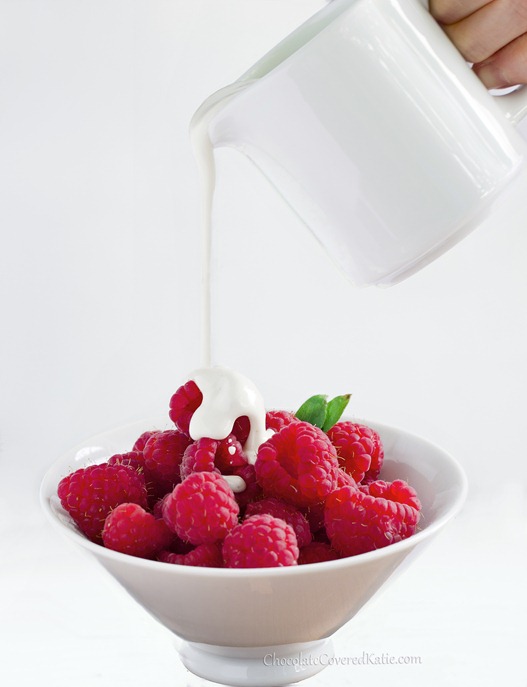 So why make your own cashew cream?
Cashew cream is a wonderful and versatile plant-based alternative to heavy cream that can be used as a topping for fresh berries, sliced peaches, or even my Crustless Pumpkin Pie.
It also makes a fabulous coconut-free base for ice cream or chocolate mousse, or you can use it to thicken soups, smoothies, or for making the creamiest alfredo sauce of your life.
Of course, you can also thin it out to use as cashew milk… or even drink the thick cream.
I know I can't be the only child who used to love drinking straight-up heavy cream from the carton.
NO dairy / NO soy / NO gluten / NO coconut / NO eggs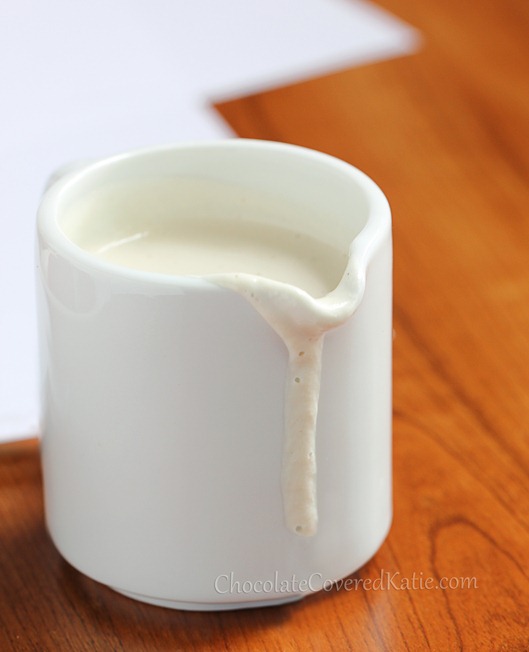 The cream takes on the flavor of whatever ingredients you use to season it.
Try garlic, salt, onion, and a little turmeric for a savory cashew cream sauce.
Or add some stevia, maple syrup, sugar of choice, or even an overripe banana for a sweeter sauce or dessert topping or mousse.
My sister has a really good ice cream recipe that uses dairy heavy cream, and I've been meaning to try replacing the cream in her recipe with this homemade cashew cream recipe.
Or you can use it to make the best Vegan Mac And Cheese!
The first time I ever tried making cashew cream was actually in a savory recipe, after I'd had the best alfredo sauce of my life at a vegan restaurant in New York City.
Since then, I've used the cream mostly for pie recipes, but I also really like it on top of freshly-sliced peaches in the summertime.
So so good! I'm sure many people have their own tweaked method and recipe for homemade cashew cream. What follows is my method for how to make cashew cream.
If you can't find raw cashews, raw macadamia nuts are equally delicious here.


How To Make Cashew Cream
How to make your own vegan cashew cream recipe at home. It's completely soy free and dairy free.
Ingredients
1

cup

raw cashews or macadamia nuts

(120g)

1/3

cup

to 3/4 cup water

depending on how thick you want your cream (For homemade cashew milk, use 3 cups water)
Instructions
In a bowl, cover the cashews with water and let sit at least 3 hours (no longer than 8). Drain completely, then combine the drained cashews with the water and blend until very smooth (a full minute in a Vita-Mix, or much longer in a food processor, making sure to scrape down the sides occasionally). For a sweet cream, add pure vanilla extract, salt, and sweetener (if using 3/4c water, add 1/8 tsp salt and 1/2 tsp vanilla. Also add 1-2 tbsp sugar or maple syrup, or a pinch of stevia, or a few dates.) For a savory vegan cream, add a little salt and perhaps some lemon juice, miso, fresh or dried herbs, etc. This recipe lasts 3-4 days in the fridge, or it can be frozen. Makes up to 1 1/2 cups cashew cream.

View Nutrition Facts
Popular Recipes Right Now: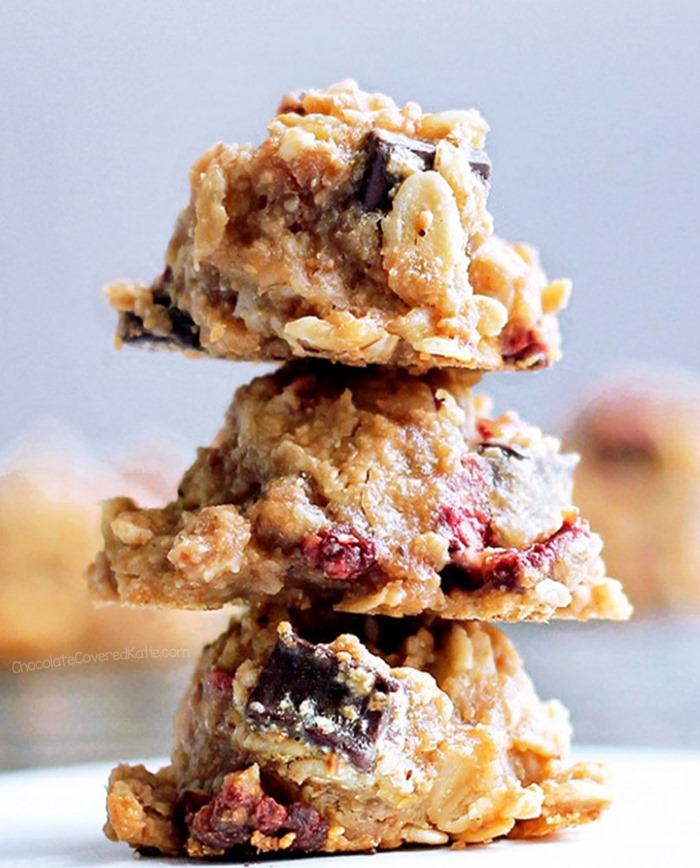 Breakfast Cookies – Super Healthy Recipe