Soft, moist, and bursting with sweet cranberries – this classic cranberry orange bread will instantly brighten your morning!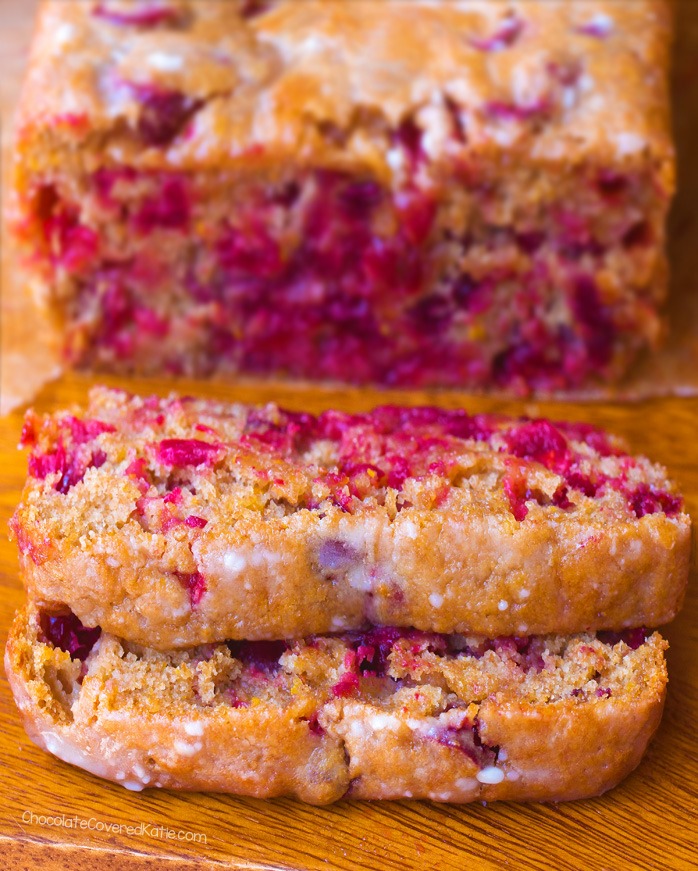 Perfect For Thanksgiving Breakfast!
Judging by how much traffic my Crustless Pumpkin Pie recipe has suddenly been getting, I think it's safe to say people are in full-on Thanksgiving mode.
(Of course, the department stores skipped Thanksgiving altogether. But that's a different story…)
This delicately sweet cranberry orange bread is such a delicious Fall-inspired recipe to have on hand, and it's perfect for serving guests visiting during the holidays.
The bread is also great for a light Thanksgiving morning breakfast that won't weigh you down, so you'll still have plenty of room for the main event later in the day.
Also Try This Chocolate Banana Bread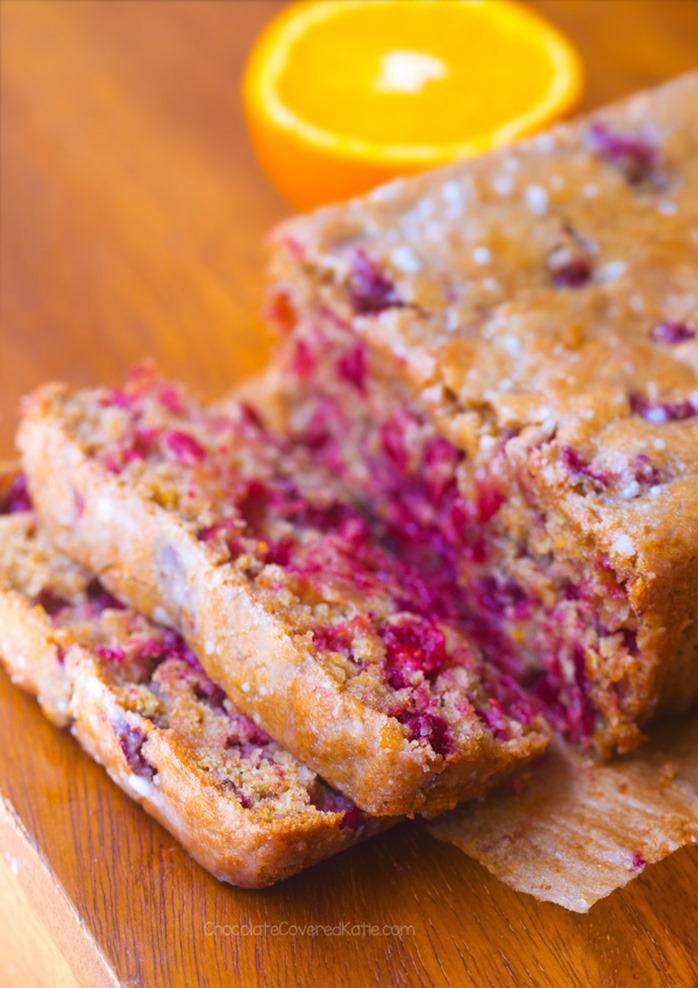 This is somehow the first cranberry recipe I've ever posted on the blog!
I'm not sure why I always forget about cranberries in the Fall, but they are just as worthy of attention as the ubiquitous pumpkin.
There are a full TWO CUPS of fresh cranberries packed into this bread, which is almost double what's called for in most cranberry orange bread recipes.
Unsweetened cranberries have a tartness that perfectly compliments the sweet orange in this bread, and including orange juice enabled me to lower the oil considerably while adding extra flavor and moisture at the same time.
Trending Right Now: Applesauce Muffins – Reader Favorite Recipe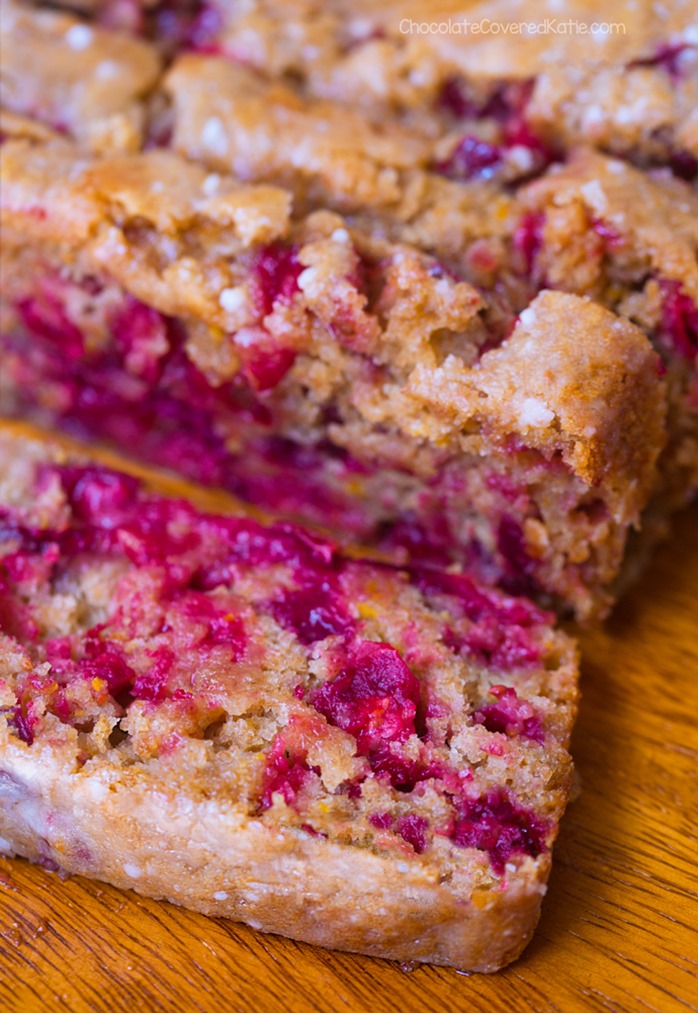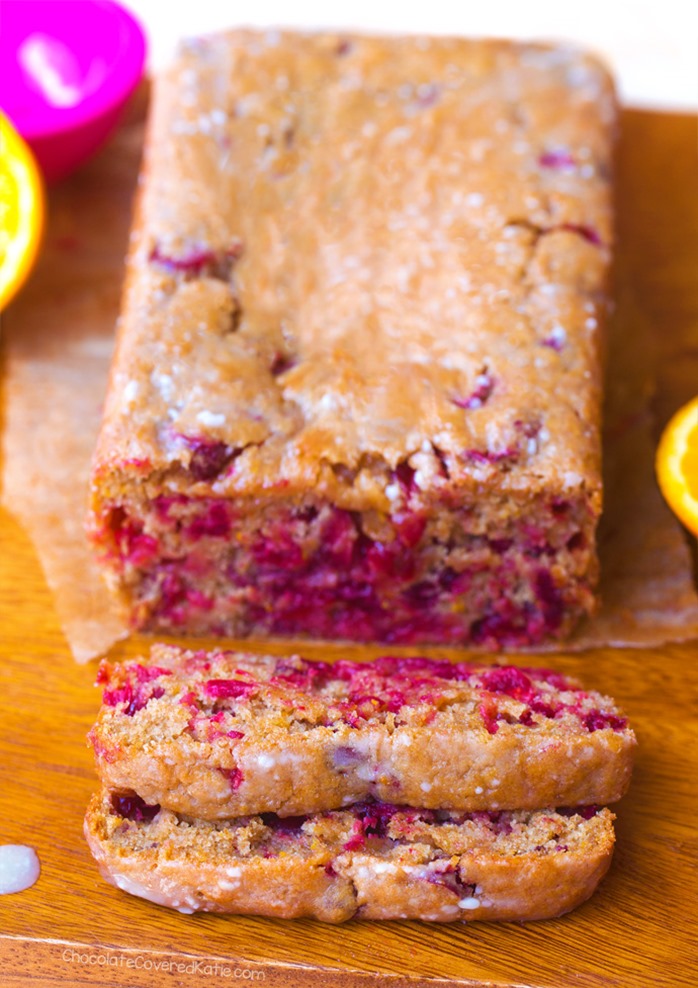 While fresh cranberries aren't always easy to find, you can usually buy them frozen—which works just as well in this recipe—at most grocery stores.
For the healthiest option, be sure to look for frozen cranberries without any sugar listed in the ingredients.


Healthy Cranberry Orange Bread
Leftovers can easily be sliced and frozen for a morning where you need a quick breakfast that encompasses the best flavors of the holiday season.
The cranberry bread is oh-so-soft and moist, and the recipe held its own in a blind taste test against a traditional cranberry orange bread with twice the amount of fat and sugar!
I sent it to my mom over the weekend so she could make it as well.
Five out of six friends chose this version as their favorite, without having any idea it was healthier and vegan!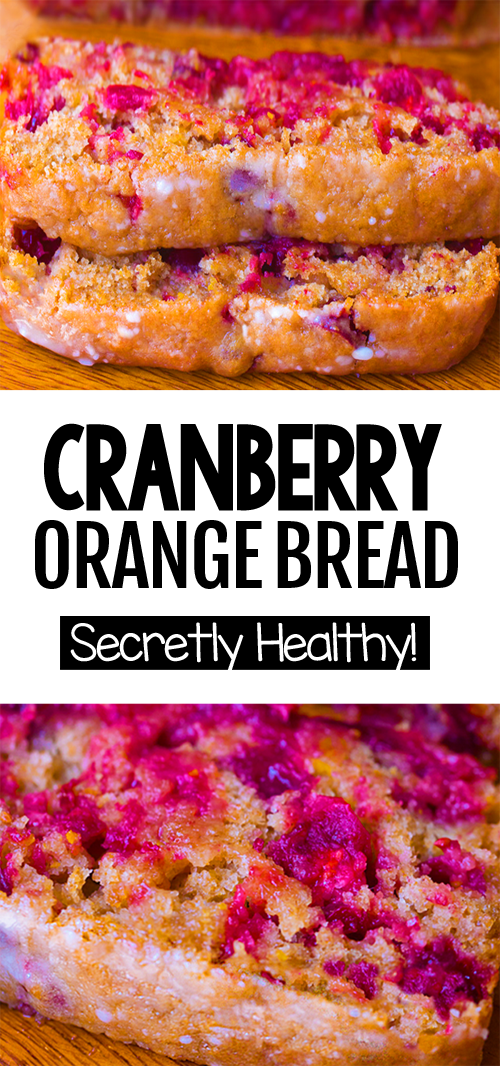 Cranberry Orange Bread
Adapted from my Healthy Banana Bread
Cranberry Orange Bread
Print This Recipe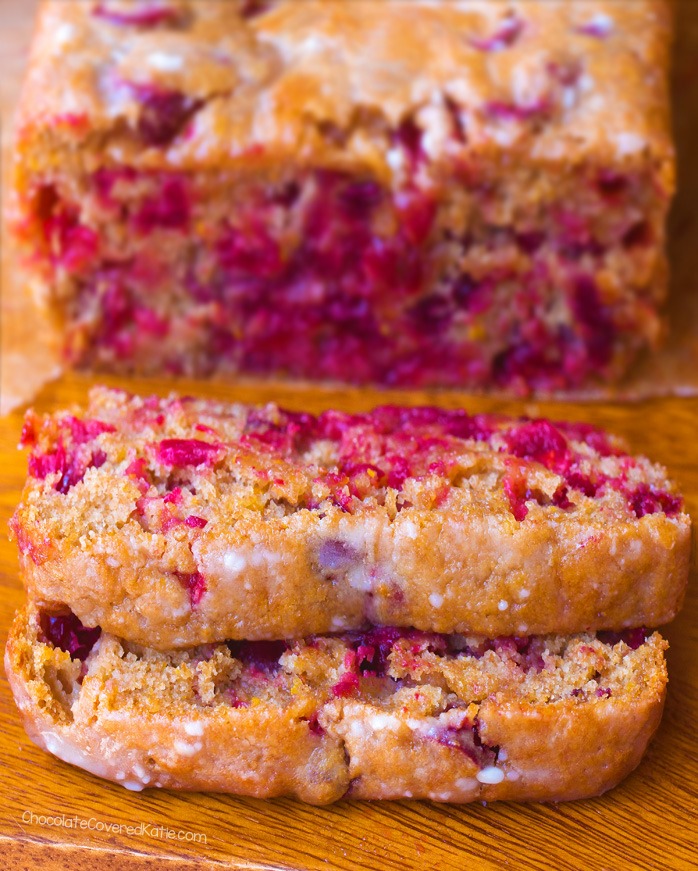 Ingredients
2 cups spelt, oat, or all-purpose flour
2/3 cup sugar, unrefined if desired
1/4 cup additional sugar OR xylitol
2 tsp baking powder
3/4 tsp salt
1/2 tsp baking soda
2 cups cranberries, chopped (fresh or frozen-thawed)
1 cup orange juice
3 1/2 tbsp oil (see note for fat-free sub)
2 tsp pure vanilla extract
1 tbsp orange zest
Instructions
*The orange zest is important here for best flavor. The cranberries can be subbed with raspberries if needed. I can't vouch for the taste if subbing applesauce for oil or using a flour not listed here, but multiple readers have said they liked the results of subbing applesauce for the oil, so feel free to experiment. Oat flour will yield a denser bread, which is still delicious in its own right.
Preheat oven to 350 F. Grease a 9×5 loaf pan, and line the bottom with parchment. In a large bowl, stir first six ingredients. Stir in all remaining to form a batter. Pour into the loaf pan. Bake on the oven center rack 50-55 minutes, or until bread has risen and a toothpick comes out mostly clean. Let cool completely. If you can wait, the taste and texture are so much better the next day! Leftovers can be sliced and frozen if desired. My favorite way to eat this bread is glazed with coconut butter. The glaze in the photos is 1/4 cup powdered sugar mixed with 1 tsp orange juice, which is also delicious.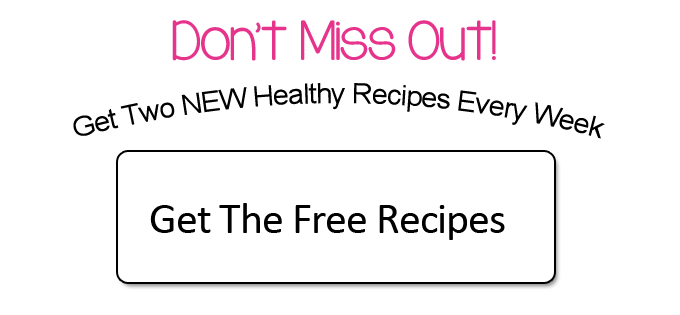 More Healthy Breakfast Recipes: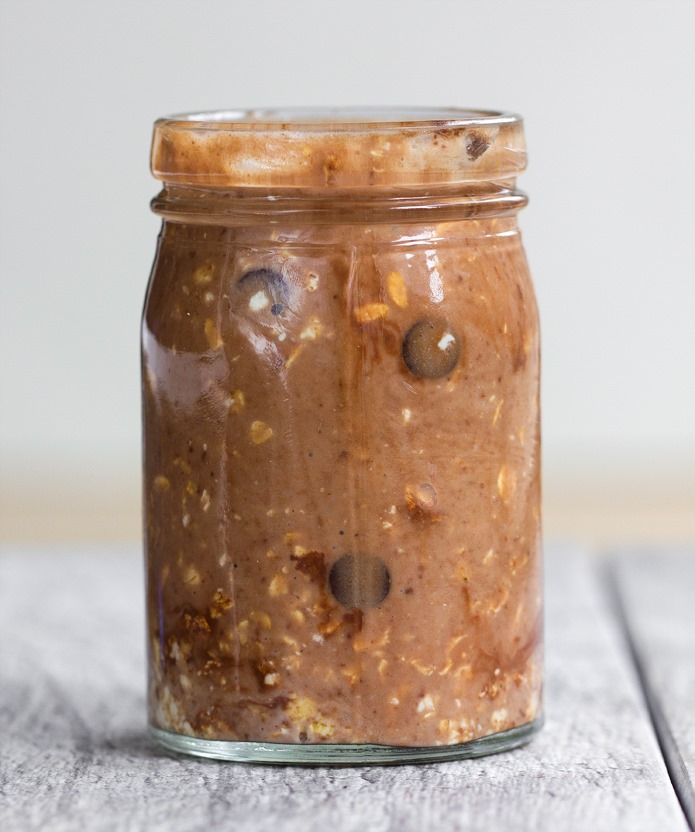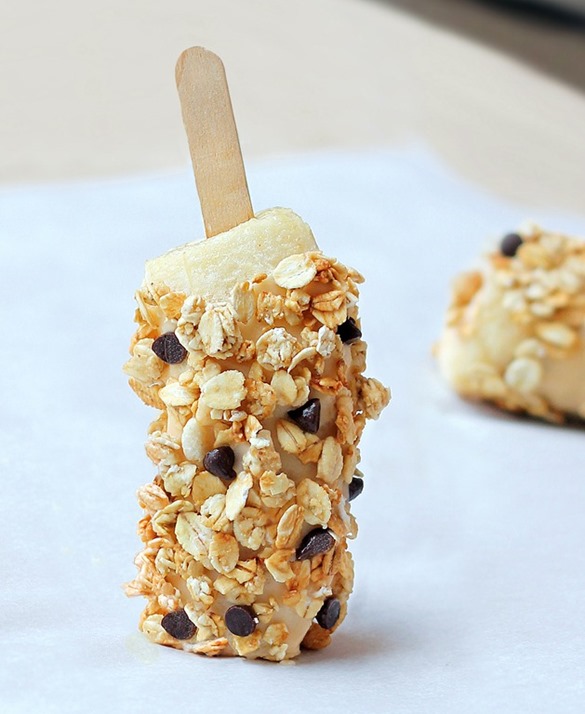 Banana Recipes – 30 Healthy Ideas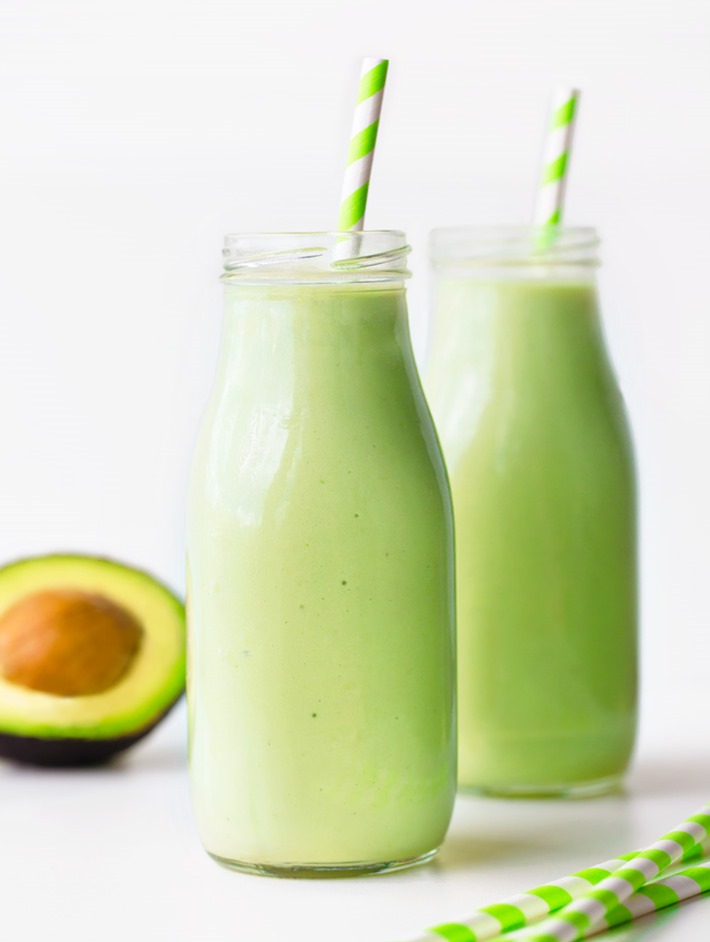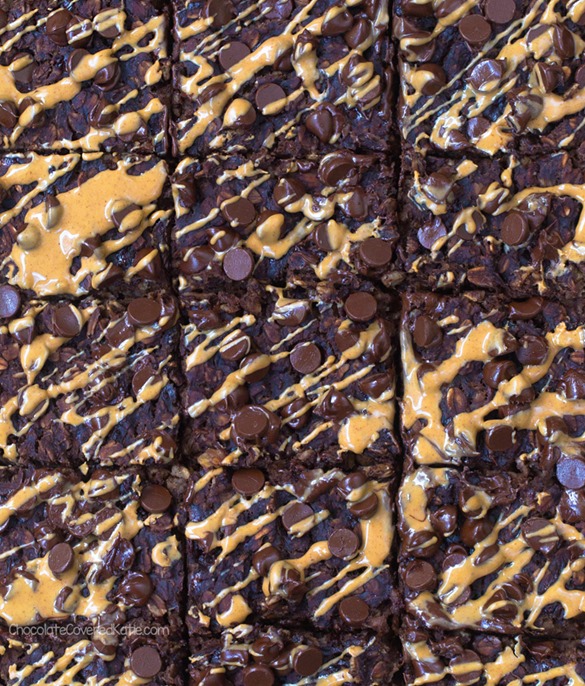 Peanut Butter Brownie Baked Oatmeal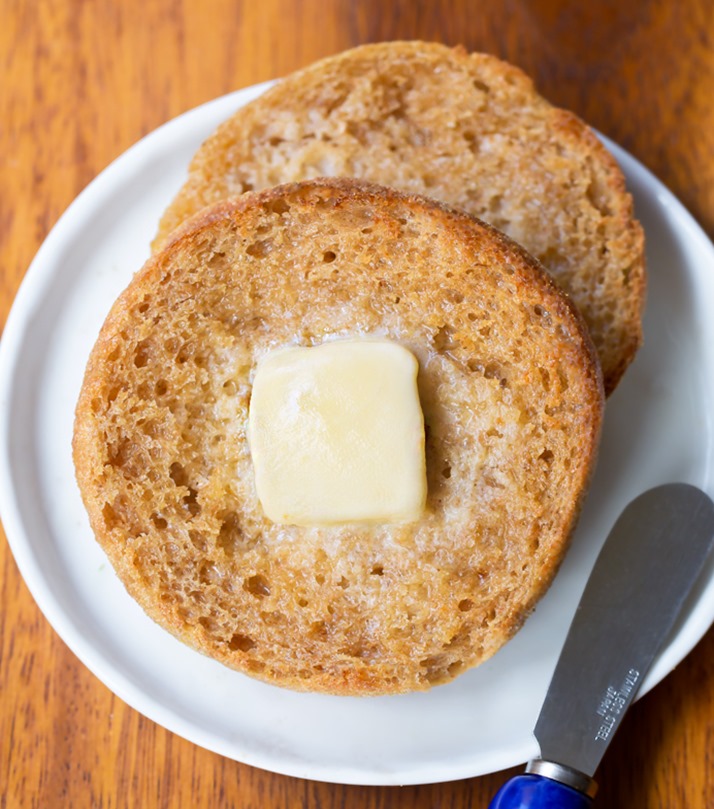 Easy Whole Wheat English Muffins
Recipe in the Hello Breakfast ebook