Cheesy, vegan, & delicious kid-friendly mac and cheese!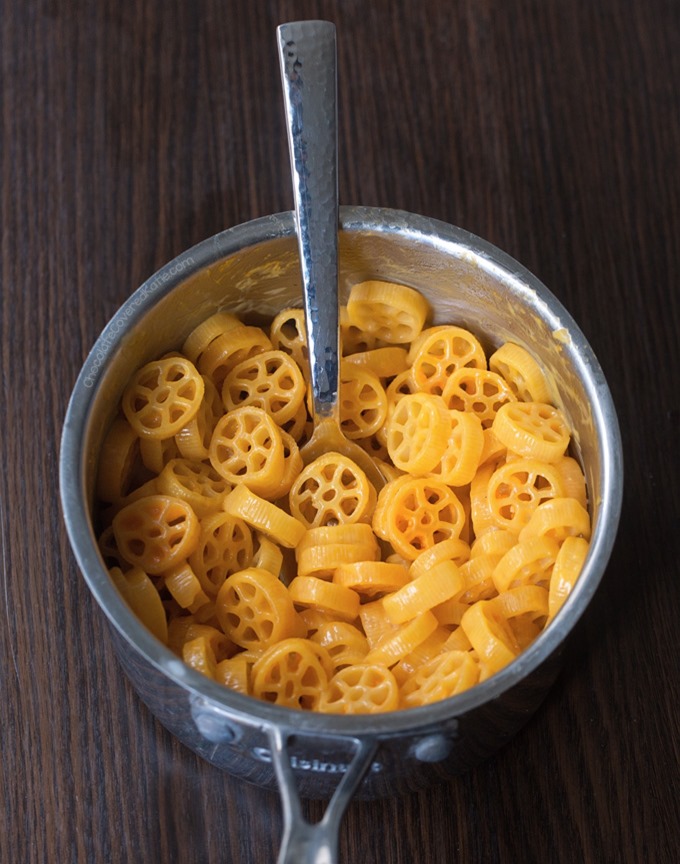 Grown ups love this mac and cheese because it is packed with nutrition and is a wholesome option for lunch or dinner that you can feel good about serving to the entire family.
And kids love this mac and cheese… because it just tastes really good!
With the recent controversy surrounding boxed macaroni and cheese, after an article in The New York Times revealed that high concentrations of potentially harmful chemicals may be present in boxes from brands such as Kraft, I wanted to come up with a healthier alternative to boxed mac and cheese that's actually GOOD for you, without all the artificial colors and flavors.
You Might Also Like: Vegan Mac And Cheese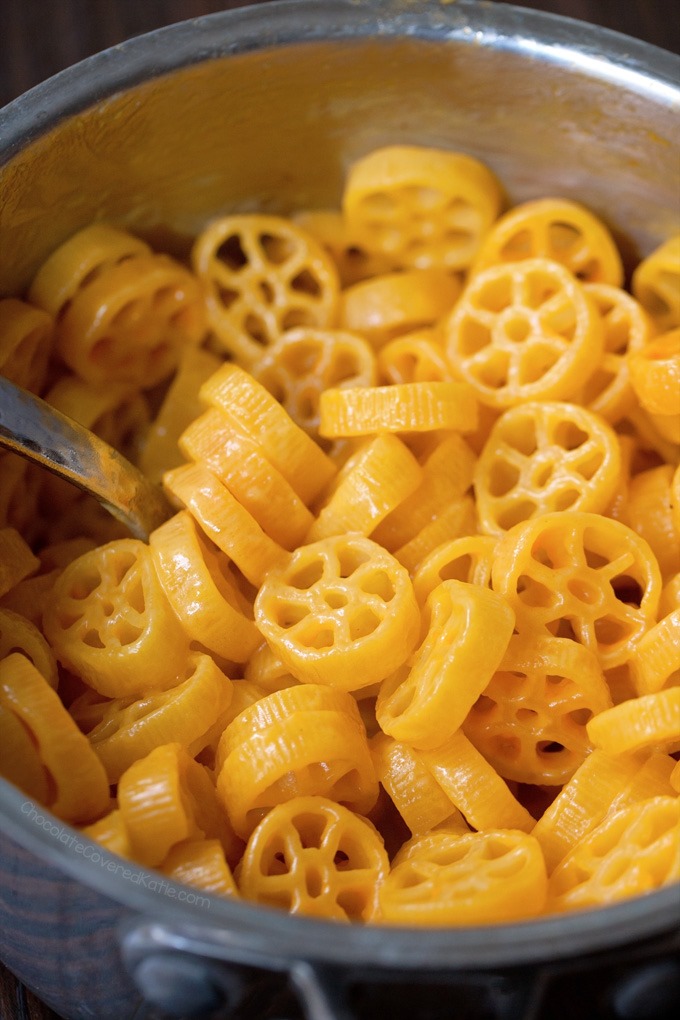 More Mac & Cheese Recipes:
Baked Mac & Cheese Cups – To Go
The Ultimate Vegan Cheese Sauce
Healthy Mac And Cheese – From Skinnytaste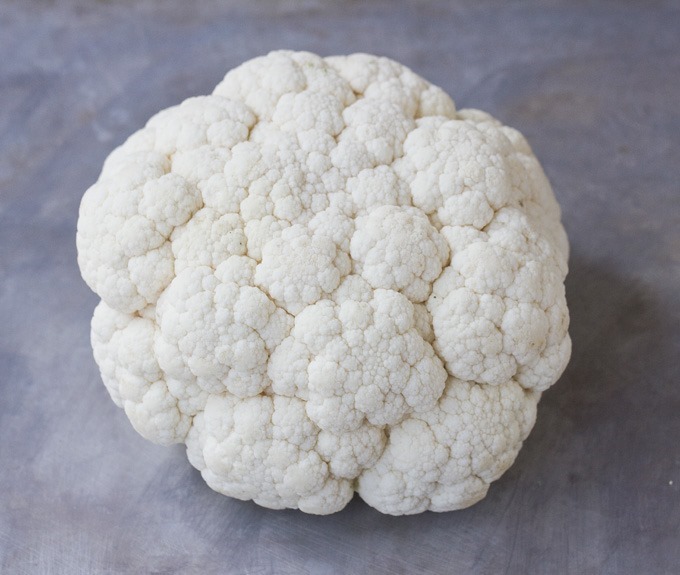 Okay, so the photo totally gave it away.
Yes, there's cauliflower in here… and carrot too!
The cauliflower thickens the sauce and adds creaminess without the saturated fat of heavy cream, while the Vitamin A-packed carrot gives it that classic cheesy color without any unnatural food dyes or preservatives.
And yet, if you don't already know beforehand that the veggies are in there, you won't be able to tell.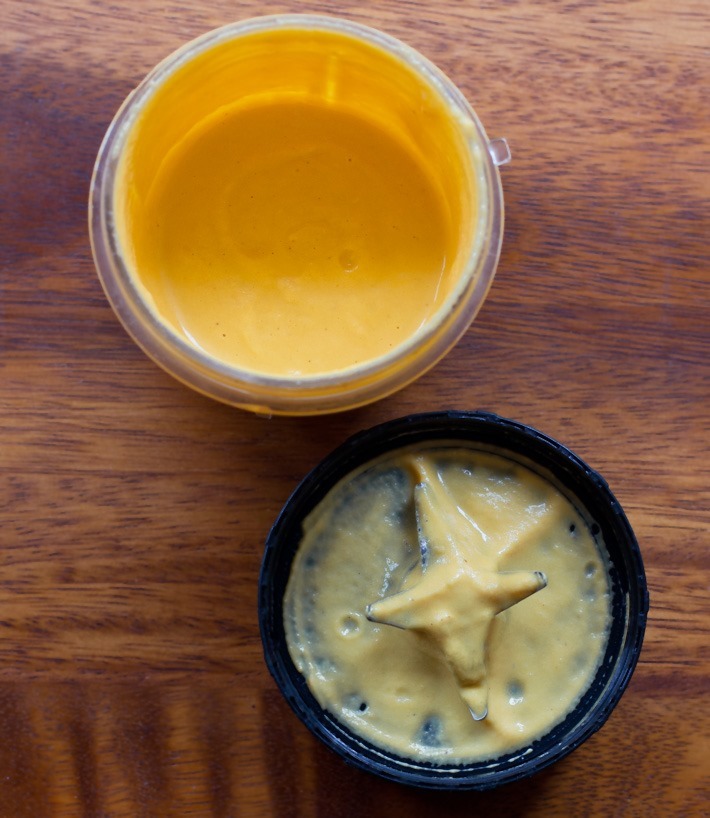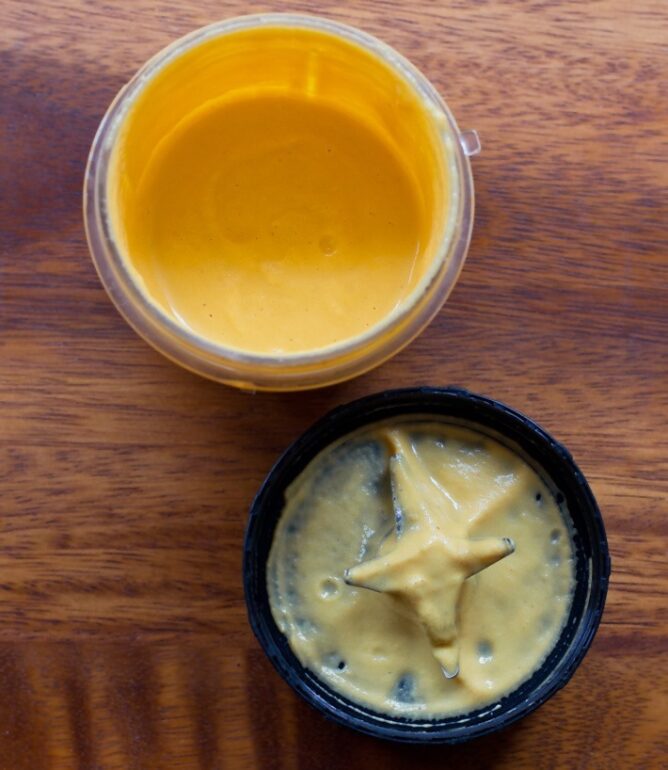 I adapted this recipe from a pasta alfredo recipe posted on the blog awhile back, but the inspiration to use carrot (and also wagon wheel pasta) actually came from a packaged product I often see at Whole Foods but have never tried, called Kidfresh Wagon Wheels Mac + Cheese.
One day, while in the frozen section of the store (probably looking for ice cream!), the Kidfresh box caught my eye with its claim of "Creamy Cheese Sauce With Hidden Vegetables."
After inspecting the ingredients out of curiosity and seeing that carrot was the hidden vegetable, I was too intrigued not to try adding carrot to my own homemade cheese sauce.
They were definitely on to something, because it worked really well!


Kid-Friendly Mac & Cheese Recipe
Cheesy, vegan, and delicious kid-friendly mac and cheese that's packed with nutrition.
Ingredients
2 cups raw cauliflower florets

2/3

cup

chopped carrot

1

cup

unsweetened milk of choice or nondairy creamer

2

tbsp

oil or buttery spread

3/4

tsp

onion powder

1/2

tsp

to 1 tsp salt

(I like 1 tsp)

1/4

cup

cheese-style shreds

or nutritional yeast
Instructions
*This sauce can go on anything you wish! If you want to make macaroni and cheese, it will cover about 5 servings of pasta (uncooked 10 oz total pasta).

Bring first six ingredients to a boil in a medium pot. Cover and lower to a simmer 25 minutes or until the vegetables are fall-apart tender. Stir in the yeast or cheesy shreds until melted. Pulverize completely, using an immersion or regular blender. Add a little more milk of choice for a thinner sauce. I can't vouch for the taste if you omit the oil or buttery spread, as I've not tried that omission.

View Nutrition Facts
Trending Recipes This Week: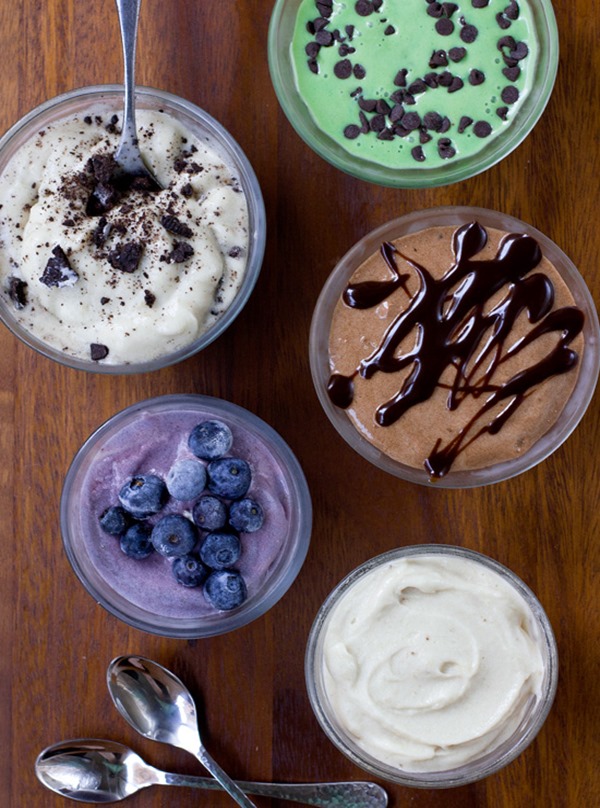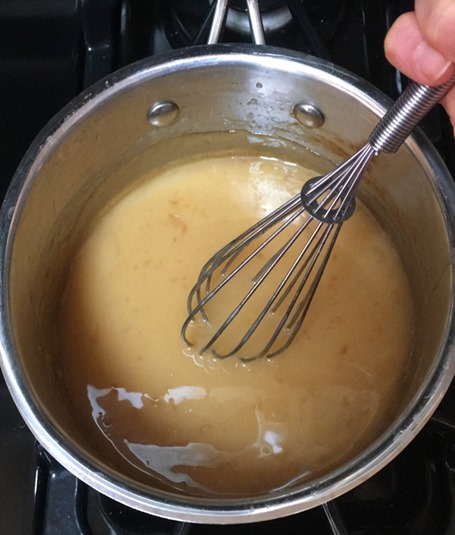 Coconut Caramel – How to turn a can of coconut milk into caramel