Creamy Greek yogurt mac and cheese…


The healthy mac and cheese recipe you can feel good about serving your family.
So rich and creamy – it might be the creamiest mac and cheese recipe you will ever find… even without any butter or flour!
This is healthy comfort food at its absolute yummiest.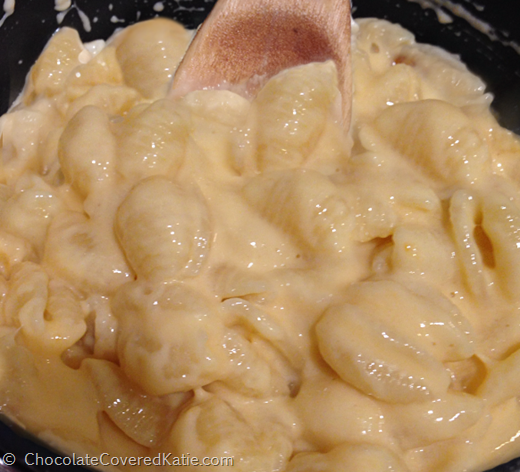 A few weeks ago, my mother called me up after work and mentioned she was trying to figure out what to make as a quick and easy dinner for herself and my dad.
At the time, I had an idea for a Greek yogurt mac and cheese recipe in my head, but I'd never actually made it.
I said she could try the idea out if she felt up for experimenting.
Happily, my mother is a good sport and accepted the job. I wrote down the very basic gist of a recipe, sent it to her as an email, and she got to work…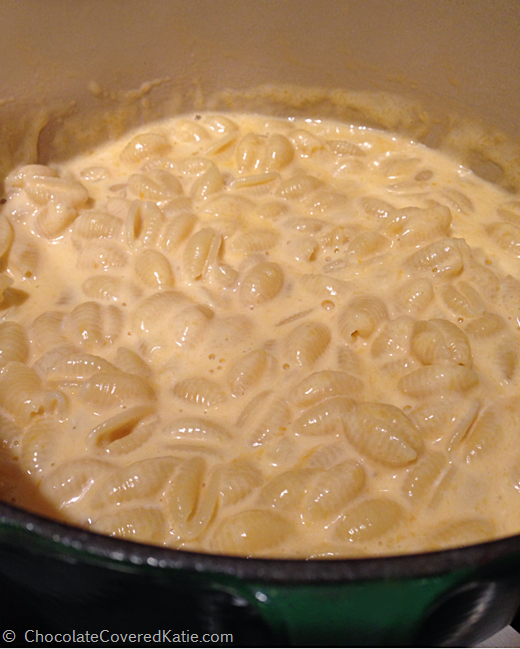 A few hours later, she sent me a reply email that the meal was fantastic – a keeper for sure!
If you make them and post a photo, feel free to tag @chocolatecoveredkatie on instagram so I can see and like your picture!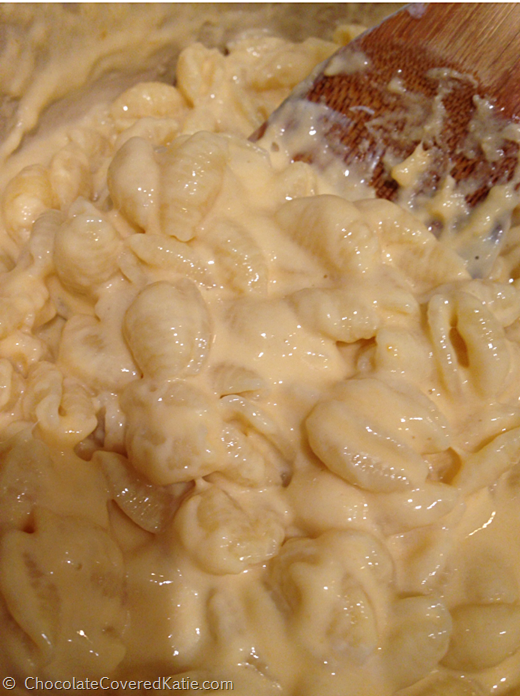 Greek Yogurt Mac & Cheese
(serves 4)
2 cups dry elbows or small pasta (7 oz)
2 cups shredded cheese, such as Daiya
1/2 cup milk of choice
1/8 tsp to 1/4 tsp salt (I used 1/4 tsp)
1/2 cup unsweetened Greek yogurt – I used dairy-free Homemade Greek Yogurt
optional: spinach, kale, or any other steamed veggies you might wish to add
Greek Yogurt Mac & Cheese Recipe: Cook the macaroni in salted water until al dente, then drain but don't rinse with water. Meanwhile, in a small pot, stir together the milk, cheese, and salt until cheese melts. Add the yogurt and cook on low, just until the sauce is hot. Stir in the cooked pasta and any veggies you desire.
Links Of The Day: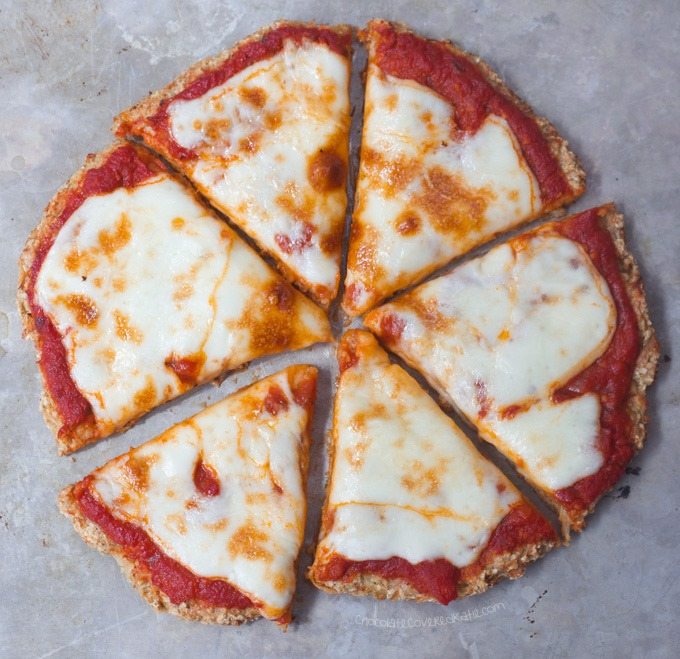 Cauliflower Pizza Crust – just 5 ingredients!