Smooth or Crunchy?

More of y'all like crunchy peanut butter than smooth, according to a poll on Twitter. I always figured it'd be the other way around!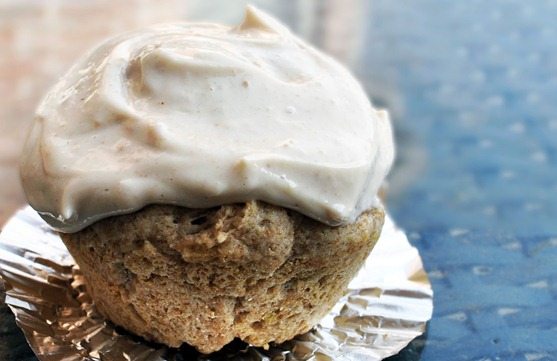 I created the above frosting for a friend, as a challenge. This friend has a serious frosting addiction. In fact, when we were in college she taught me to eat Pillsbury straight from the container. With a spoon. Like ice cream!
"Please," she begged me, "Please make me a frosting recipe without all those scary ingredients!" (Partially hydrogenated oils are ingredient #2 in the aforementioned Pillsbury, much to my friend's chagrin). "And please make it so a serving is more than a teaspoon!"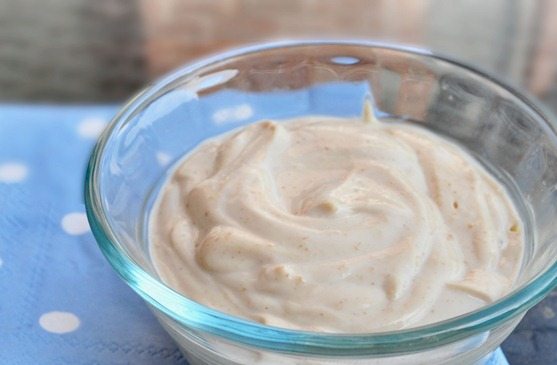 Peanut Butter Frosting
(Makes about 2/3 cup)
1/3 cup silken-firm tofu (70g)
3 tbsp peanut butter or allergy-friendly alternative
scant 1/16th tsp salt
scant 1/2 tsp vanilla extract
pinch pure stevia, or 2-3 tbsp powdered sugar
Blend everything together. This frosting is thicker when cold. And I won't judge you if—like my friend—you opt to eat the whole thing in one sitting. But please, take it out of the blender first!
Add vanilla to the following for: Soy-Free Version.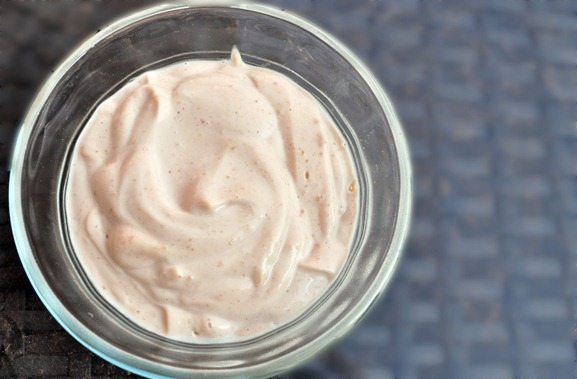 Lower Fat?
Honestly, as a cupcake topper, I prefer my Coconut Banana Butter.
So if you don't mind a little extra fat, I highly recommend treating your tastebuds to the coconut banana butter. However, my friend is afraid of fat grams. Oddly enough, she's more afraid of a higher fat content than she is of the artificial Pillsbury icing (which has 4g per serving).
Vanilla or Chocolate Frosting: You can omit the peanut butter in this icing recipe, for a vanilla frosting (or add cocoa powder for chocolate frosting) that is virtually fat-free. But, as I wrote a few days ago, a little fat in one's life is a good thing!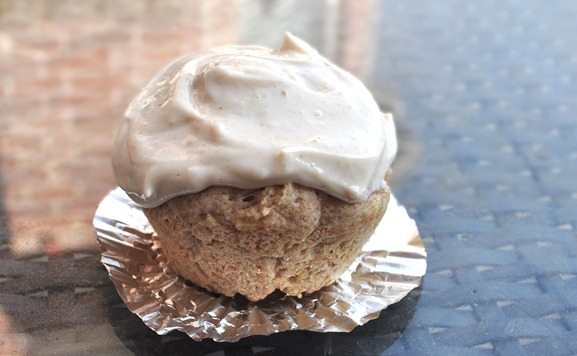 Oh, and she loved the frosting.
She ate it all… and the adorable Banana Bread for One.