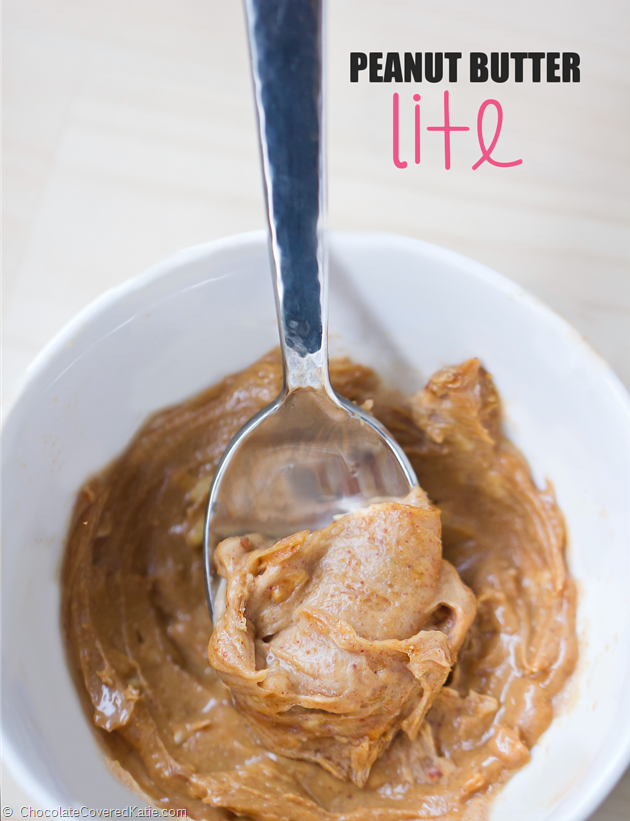 PEANUT BUTTER LITE
half the calories / half the fat / no artificial ingredients or added sugar ♥
This is peanut butter spread made from real peanut butter—none of the added sugars or processed ingredients included in many of the lower-fat peanut butter alternatives on the market. It's great for anyone who has to stick to a low-fat diet or is on Weight Watchers and wants a lower-points alternative to regular peanut butter.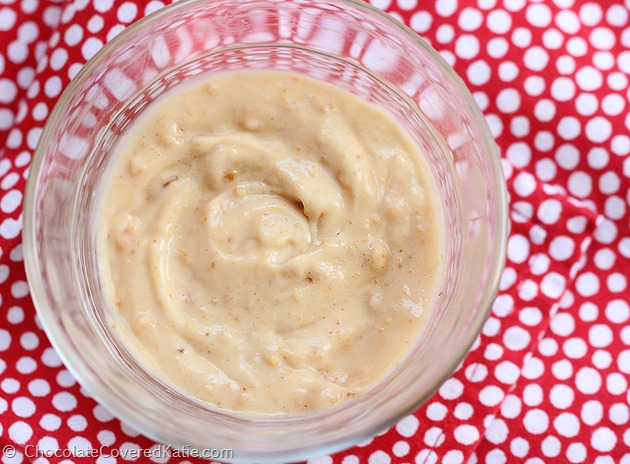 And even people like myself—who love real peanut butter so much it's normal for them to go through a large container in less than a week—might enjoy this lighter  recipe, not for the lowered fat content but for its ease of spreadability.
Where you can use this recipe:
on sandwiches
in smoothies
spread on sliced fruit
as icing for cupcakes or brownies
eaten plain on a spoon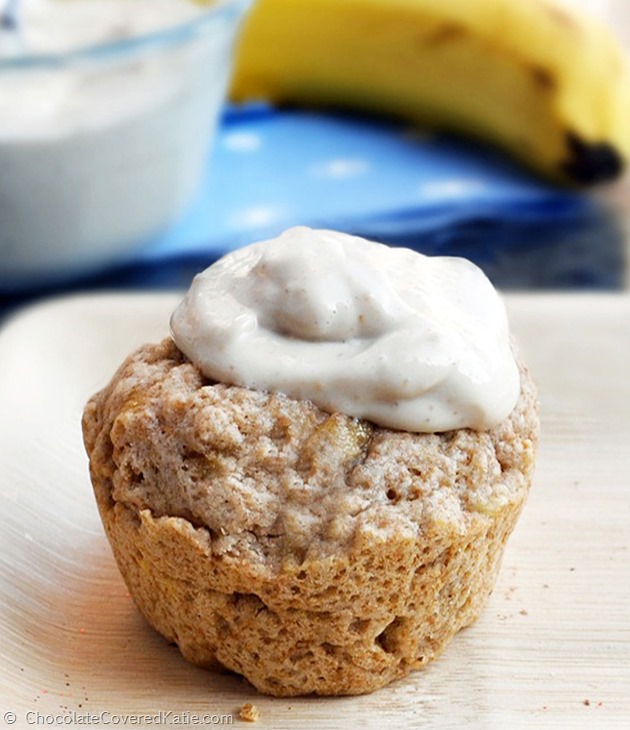 Or try it on top of a Single Serving Banana Muffin
I'm sure there will be comments from people telling me that—with just 2 ingredients—this is not a real recipe. So let me clarify: I'm not trying to say it is! Sometimes I stumble across a fun and simple idea that is way too exciting not to share, and this is definitely one of those times!
Once you make this, you will want to put it on everything!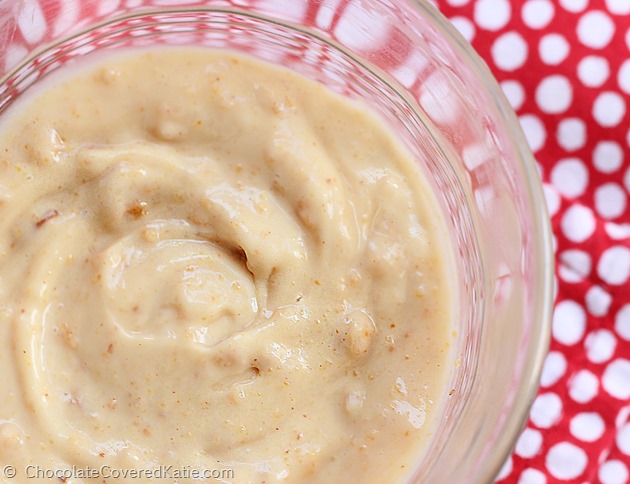 Peanut Butter Lite
(makes about 1/3 cup)
1/4 cup natural peanut butter OR cashew butter, sunbutter, almond butter, etc.
level 2 tbsp water or milk of choice
Stir the ingredients together with a fork (or double the recipe and use a blender). At first, it will look really thin. Just keep stirring, breaking up the nut butter as you stir. Eventually (after about 2 minutes of stirring), it will take on the consistency of frosting. I've had good results with both Whole Foods 365 crunchy peanut butter (blue container) and Trader Joes cashew butter and almond butter. If a thinner consistency is desired, feel free to add more liquid.
Peanut Butter Lite Frosting
Either add stevia or sugar to the above recipe OR replace the water in the above recipe with pure maple syrup or honey (don't use honey for strict vegans) along with a scant 1/4 tsp pure vanilla extract. Stir, then add water or milk of choice if needed to thin it out. Keep stirring until the desired consistency is reached. If using as a frosting, it's best to serve items directly after frosting.
View Peanut Butter Lite Nutrition Facts
LINK OF THE DAY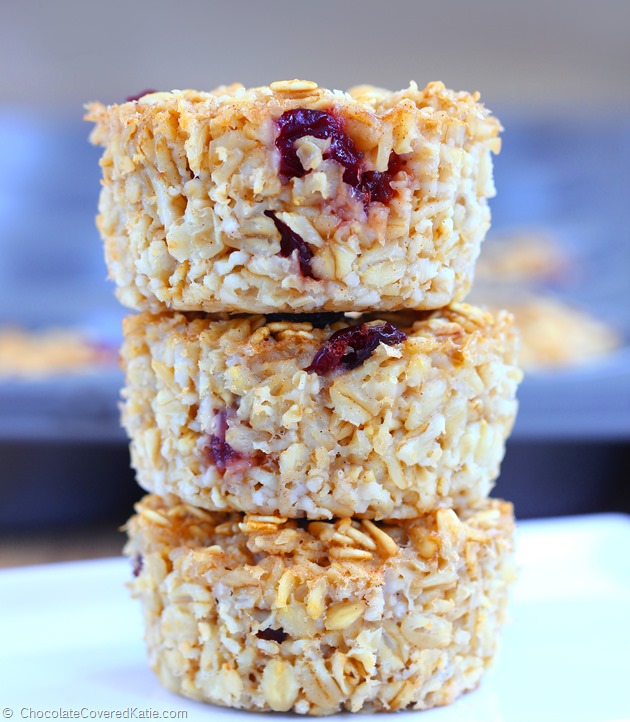 Oatmeal Breakfast Trail Mix Cupcakes  {featured by Fitness Magazine}