These sweet, salty, classic, crispy peanut butter rice crispy treats are so fun & EASY to make!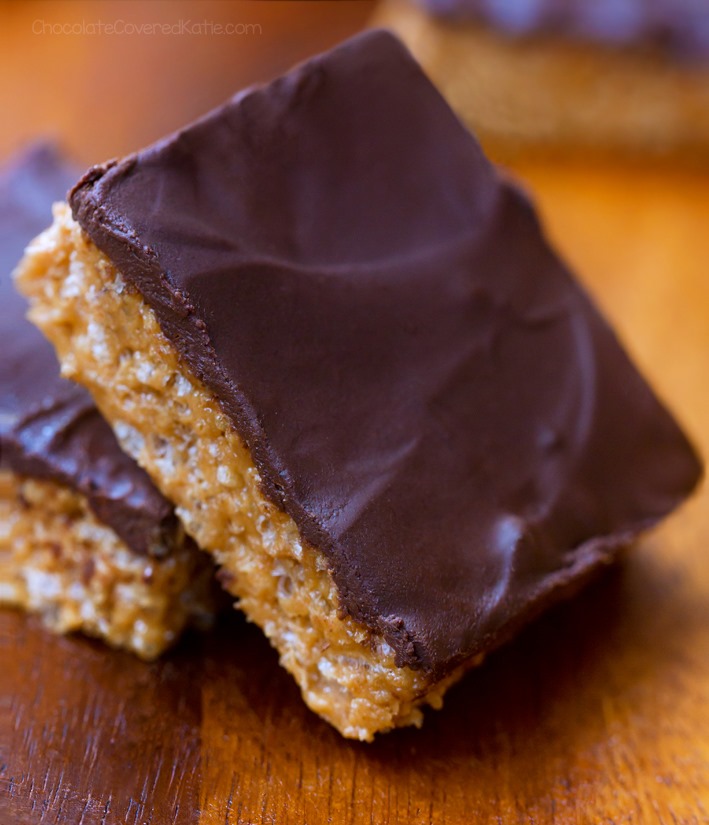 Vegan
Gluten Free
Refined Sugar Free
No Corn Syrup
Just 5 Ingredients
They're the perfect choice for a hot day when you don't want to turn on the oven, or any time you need a last-minute dessert to serve a crowd. Secretly healthy rice crispy treats made with just a few ingredients, no marshmallows, and NO baking required!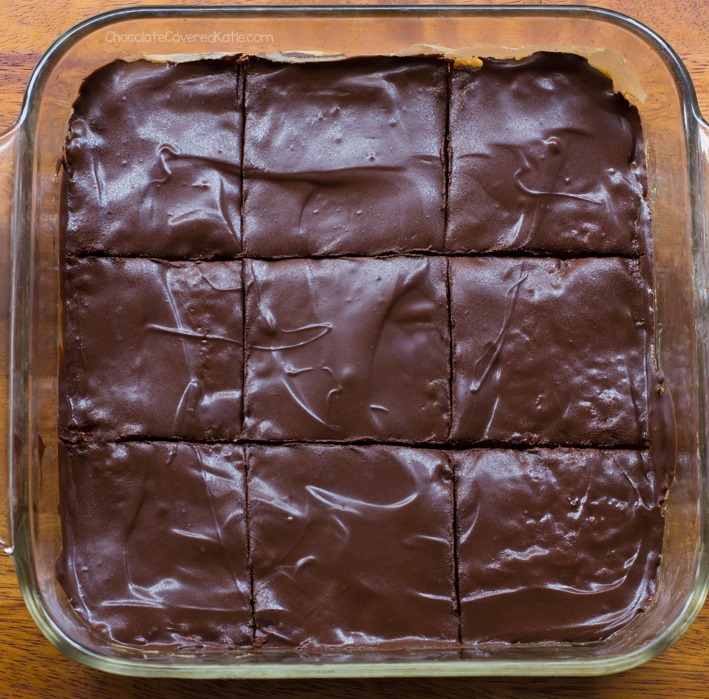 Also, here is a Nutella version that I posted way back in 2013: Nutella Rice Crispy Treats.
I made these vegan rice crispy treats for a Memorial Day barbecue yesterday, and the verdict was that they tasted "just like Scotcheroos, but without the butterscotch chips!" I'd actually never had a scotcheroo before, so of course I had to google them on my phone. And now I really want to get my hands on some vegan butterscotch chips. Or maybe make my own? Stay tuned!
(Click To Play The Video)
How To Make Rice Crispy Treats
I've written the printable recipe below, mentioning to stir the nut butter, sweetener, vanilla, and salt together first. But if you just want to throw everything into a bowl at once like the video shows, that's honestly fine too! Once you have a sticky mixture, you can make rice krispies treats balls by rolling them with your hands, or you can press into a lined 8×8 pan and then freeze until firm.
The recipe calls for peanut butter instead of marshmallows, but if you're allergic or are sending them in to a peanut-free classroom, it also works with sunflower butter, almond butter, cashew butter, or even coconut butter! Even if you do love peanut butter, it can be fun to try the recipe with different nut or seed butters, to find your favorite flavor combination.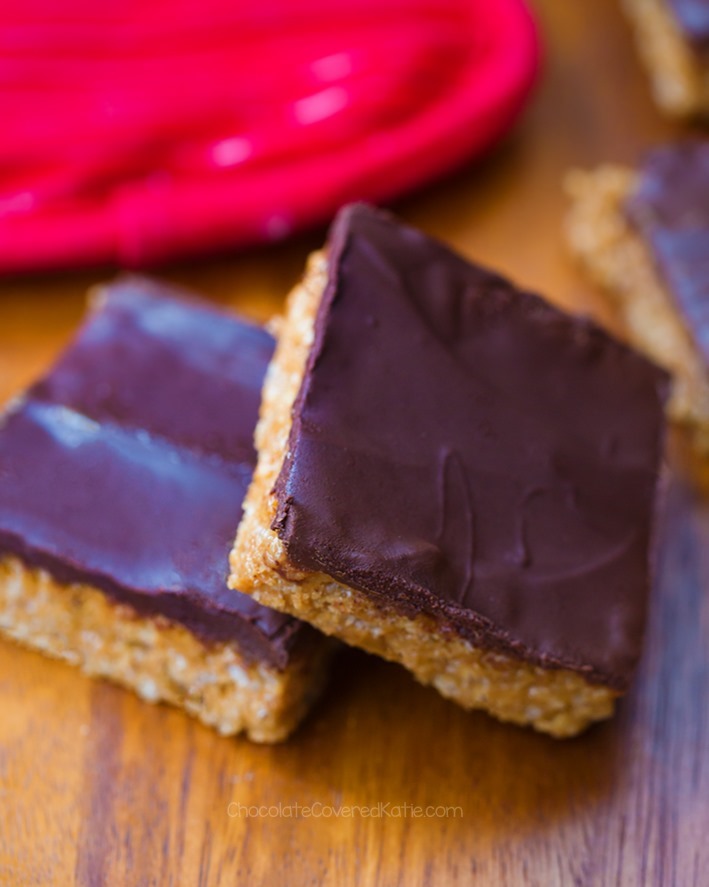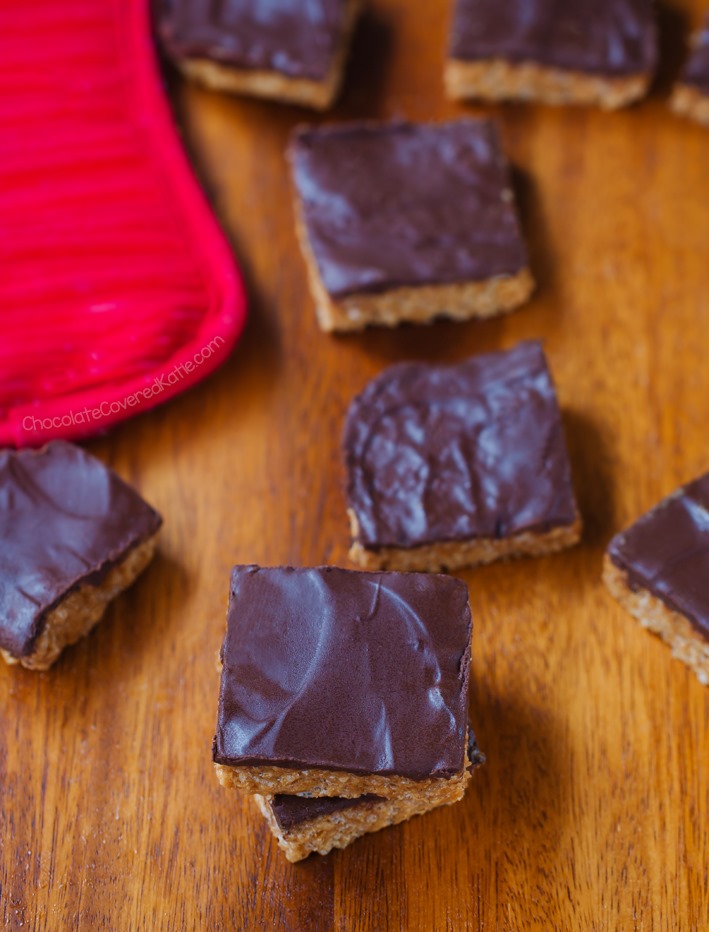 The recipe makes 9-12 bars, but it can easily be doubled for a larger crowd.
If making a bigger recipe, just double of the ingredients and use a 9×13 pan. They go so fast that making a larger batch is never a bad idea!


Peanut Butter Rice Crispy Treats
Peanut Butter Rice Crispy Treats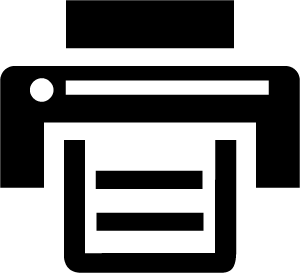 Print This Recipe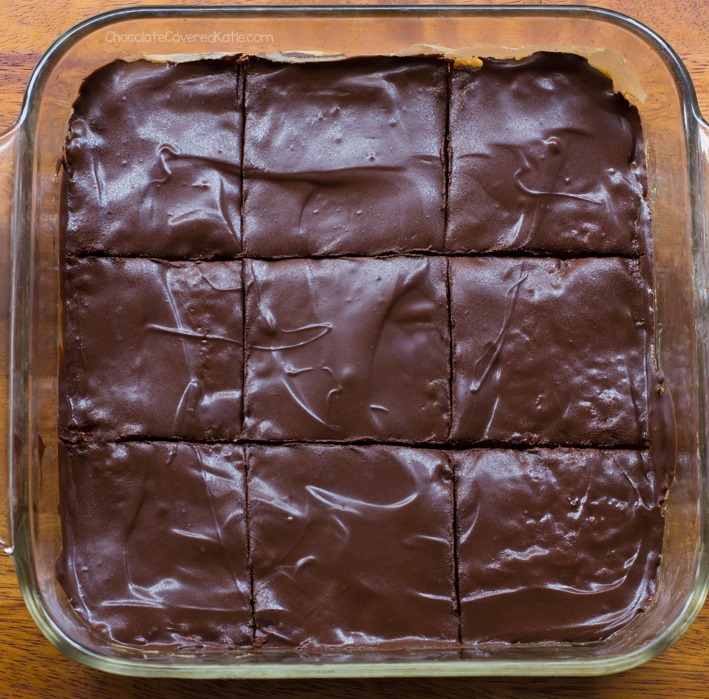 Ingredients
3 cups rice crispies, gf if desired
1/2 cup + 2 tbsp nut butter or allergy-friendly sub
1/2 cup agave or honey
2 tsp pure vanilla extract
1/2 tsp salt
optional 2-3 tbsp protein powder
Instructions
*To make the optional chocolate topping, simply melt 1/2 cup chocolate chips with 2-3 tsp oil. Chocolate burns quickly, so be careful and stir very often. I also stop heating before all the chips are melted, then keep stirring without heat to finish the melting process.
If not already stir-able, gently heat the peanut butter to soften. Stir with the sweetener, vanilla extract, and salt. Pour over the rice crispy cereal and stir very well, making sure to coat all the crispies. You can either form the mixture into rice crispy treat balls, or line an 8×8 pan with parchment or wax and spread the mixture evenly into the pan. (Note: Feel free to double the recipe and use a 9×13 pan if a larger yield is desired.) Place a second sheet of parchment or wax on top, then press down as firmly as you possibly can. If desired, top with the chocolate sauce. Freeze for at least a 1/2 hour before slicing into bars. Leftovers can be refrigerated, frozen, or stored loosely covered in a cool place.
Trending Recipes Right Now: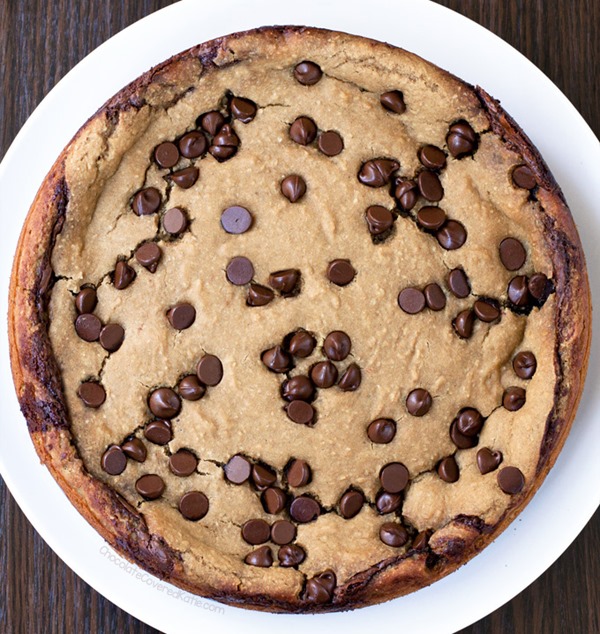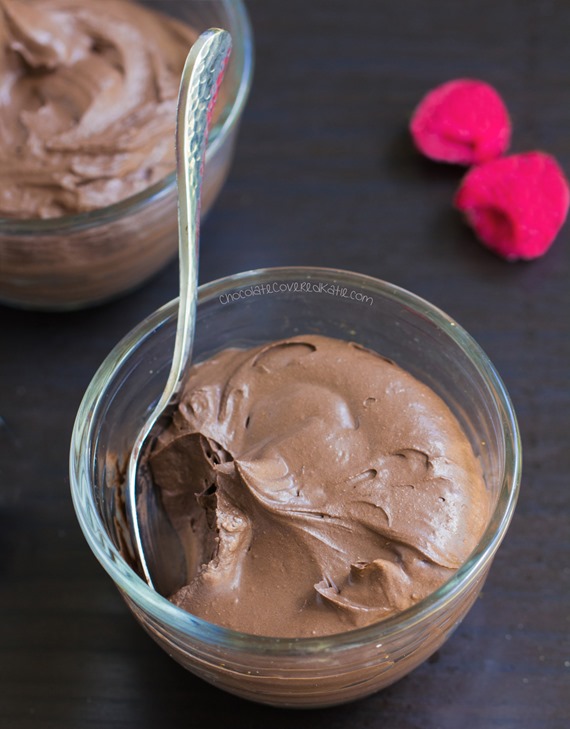 Healthy Chocolate Pudding – NO Avocado