It's pumpkin AND cookie dough.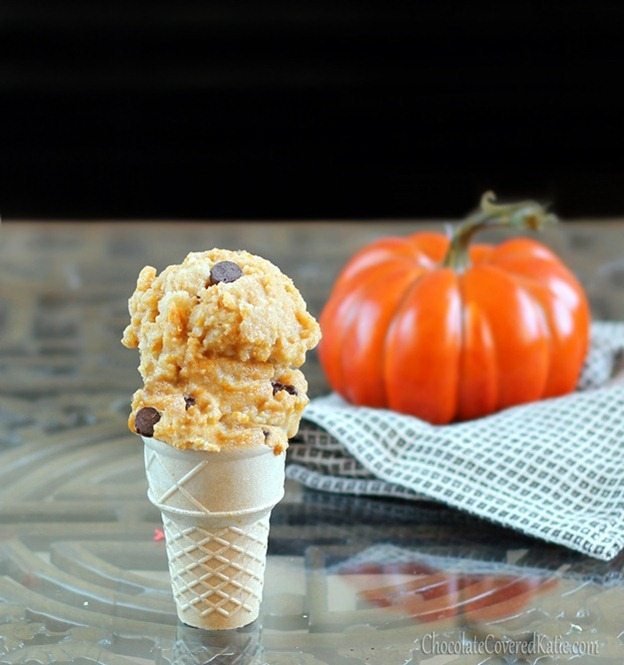 So it's pretty much guaranteed to be awesome.
Like getting to eat your pumpkin pie and your ice cream all in one little scoop. Or two big scoops.
One won't be enough.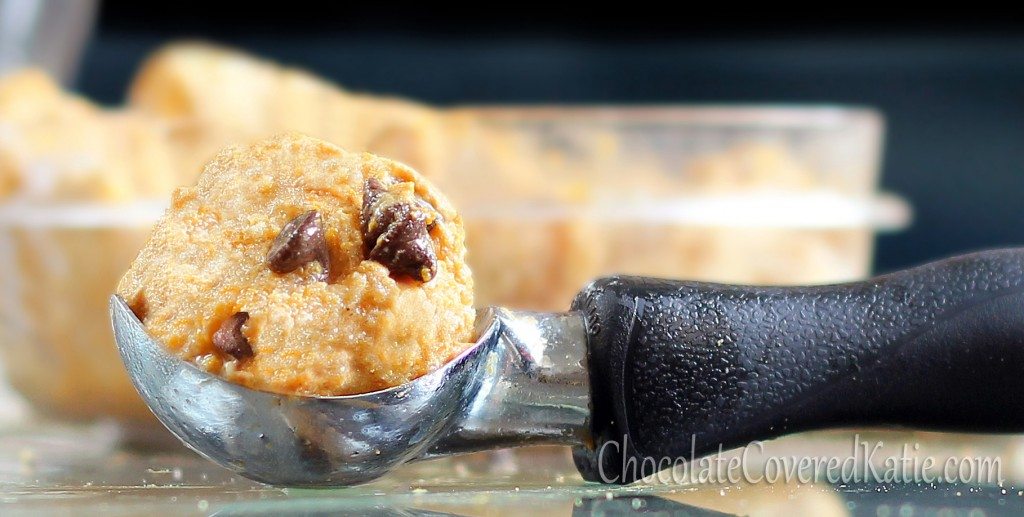 Pumpkin Cookie Dough Ice Cream
(gluten-free)
1/2 cup milk of choice, or coconut milk or nondairy creamer
1 1/2 cups full-fat coconut milk or non-dairy creamer (For a lower-calorie version, see nutrition link below.)
2/3 cup pumpkin or sweet potato puree (I used canned pumpkin) (160g)
1/2 tsp salt
1/4 tsp baking soda (omit if desired)
1/4 cup xylitol or brown sugar (or regular sugar) (50g)
2 nunaturals stevia packets, or omit and increase sugar to scant 1/2 cup
1/2 tsp cinnamon (and optional: a pinch pumpkin pie spice)
1 tsp pure vanilla extract
3 tbsp oat flour (or 1/4 cup rolled oats finely ground in a blender) (20g)
optional: handful of chocolate chips
Combine all ingredients (minus optional chips), and whisk until smooth. See "nutrition info" link below if you don't have an ice cream maker. Otherwise, pour into your ice cream maker and churn. (It took 15 minutes in my Cuisinart.) Add chips if desired, stir, then transfer to an airtight container. Chill in the freezer for an hour or so, until true ice-cream consistency is reached. Note: homemade ice cream has its best texture if eaten the same day it's made. Also, if you're using coconut milk, make sure it's the full-fat kind that comes in a can.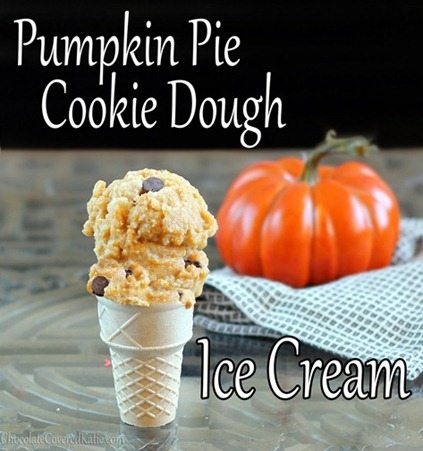 Question of the Day:
What's the best thing you've eaten so far today?
Mine: is a tie between this ice cream and a frosted chocolate doughnut!
Click to see: my un-edited photos.