What do you like to do on Snow Days?
Growing up in the Philadelphia area, we had a lot of snow days. Once, school was closed for 17 days straight! My favorite things to do on snow days: make snow cones, make snow forts, and build snow families. Oh, and then come in for hot chocolate, of course.
This year, thanks to super-weird weather, my university canceled classes four days in a row. There's not enough snow to make a fort, and I have no interest in eating snow cones. However, I did manage to get some chocolate into my system.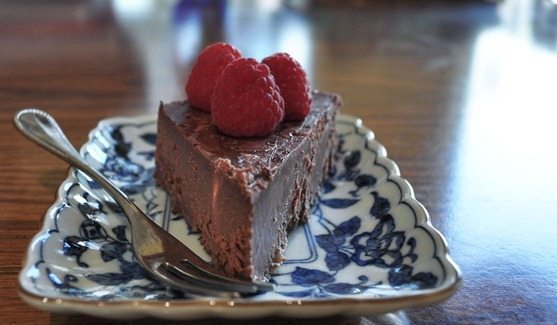 Have you tried the Sugar-Free Chocolate Fudge yet?
If you haven't, you must must must make this!! It is too delicious to miss out on! And yesterday, the deliciousness advanced to a whole new level: chocolate fudge cake.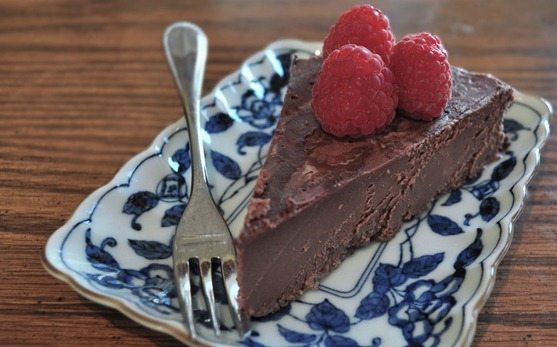 This is how I spent my snow day: making a chocolate fudge cake that tastes like a raw version of chocolate mousse pie!
Raw Chocolate Fudge Cake (or frosting)
(You can also cut this into fudge bites!)
1/2 a medium, very-ripe banana (80g)
4 tbsp (60g) Artisana coconut butter or Homemade Coconut Butter
2 tbsp (or more!) cocoa powder (10g)
scant 1/16 tsp salt
sweetener, if desired (maple syrup, agave, stevia, or other sweetener of choice)
(Note: This makes a small amount. Triple or quadruple the recipe for a traditional-sized cake.) Blend everything together in your blender, food processor, or Magic Bullet. Spread into a container (or onto wax paper). Refrigerate overnight, or freeze for a few hours. The cake will keep in the freezer for weeks. Just be sure to thaw at least 20 minutes prior to eating. (Taste before eating, in case you wish to add sweetener.)
*A few readers have told me coconut oil will work in place of the coconut butter. But I have not tried it, and I would think you'd lose some of the richness. So try that substitution at your own risk.
.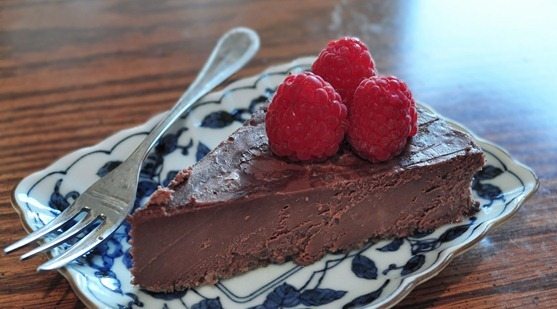 Nutrition Info per 60g slice:
Calories: 180
Added Sugars: 0g
Protein Grams: .5
3g protein in this version: Chocolate Peanut Butter Fudge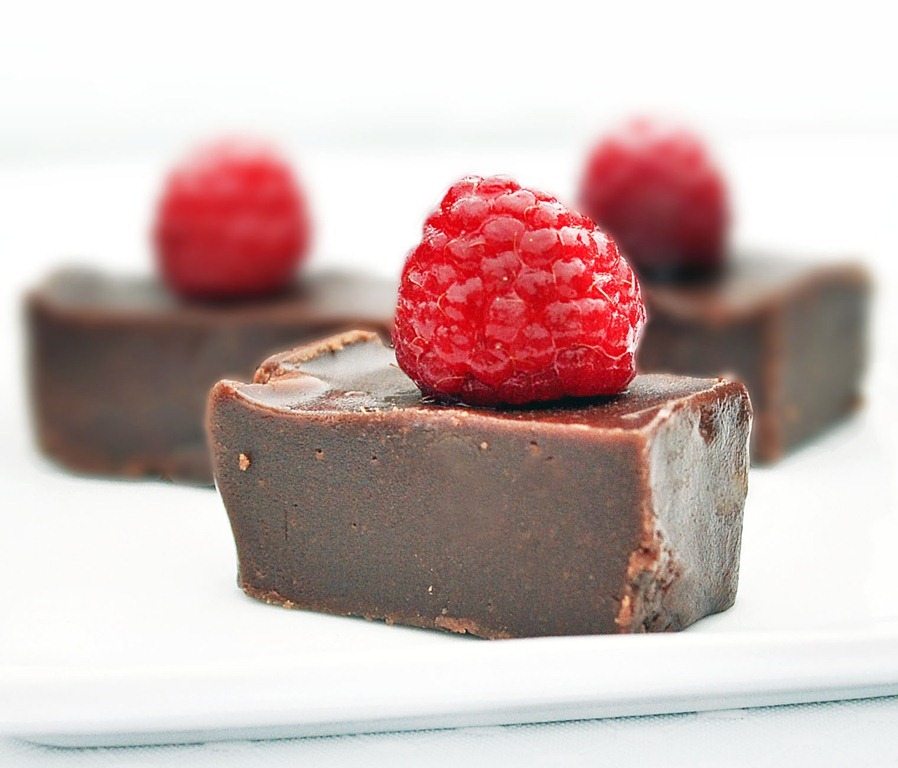 (Above, as fudge bites)
Question of the Day:
What are your favorite snow memories?
My sister and I often spent snow days ice skating in our backyard. One year we decided to make an actual rink. We invited all the neighborhood kids and served popcorn and played music. It definitely beat going to school!