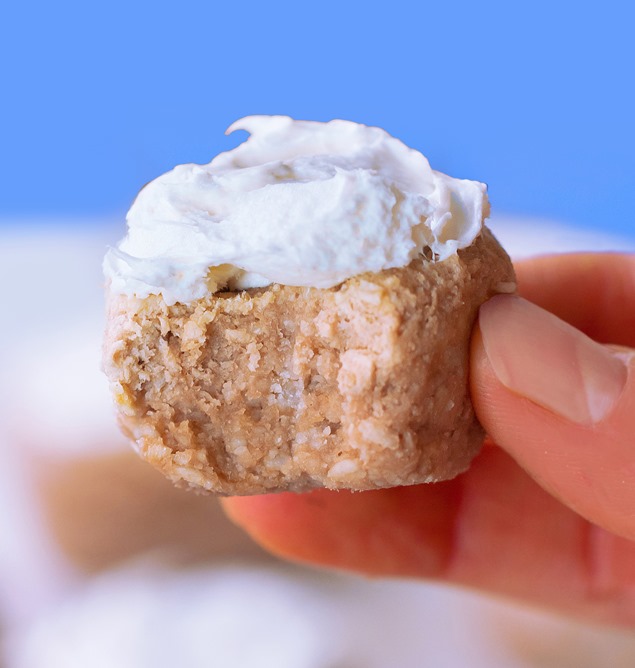 Raw cupcakes you can make in minutes – with 6 ingredients available at regular grocery stores ♥
Some raw dessert recipes are so complicated they can make your head spin. Some can make you want to quit before you've even started preparing the recipe. With long lists of obscure ingredients—camu camu, maqui berries, lucuma, chlorella?—and expensive equipment—dehydrators, juicers, spiralizers?—you could end up needing a dictionary to understand what exactly it is you're even making. Not to mention a large paycheck to pay for it all.
But then there are other times when raw desserts can be easy to understand, easy to make… and very easy to eat the whole batch in a single sitting!
This is one of those times.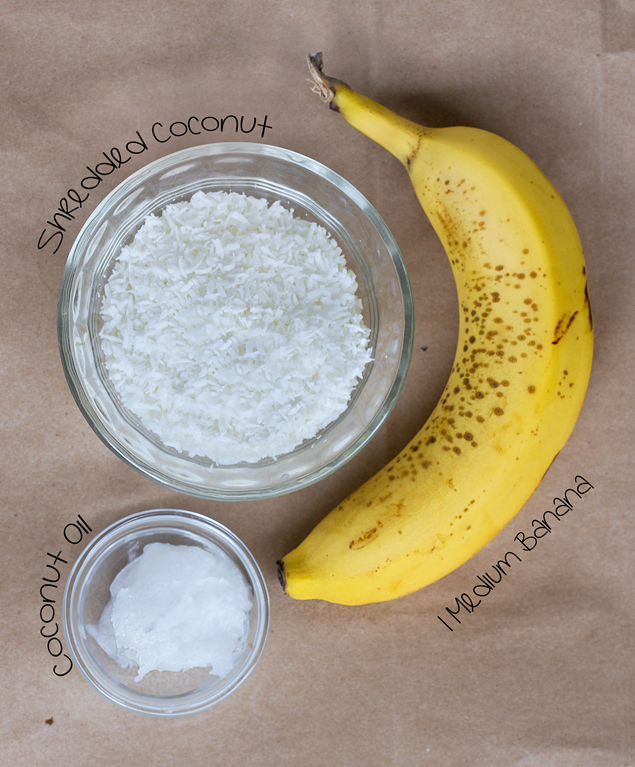 While Trader Joes, Whole Foods, and local health food stores do carry all of the ingredients for these raw cupcakes, you can also often find them in the natural food section of Giant, Stop&Shop, Safeway, or other similar mainstream grocery stores.
Virgin coconut oil can be expensive, so I prefer to buy either Trader Joes brand ($5.99) or Whole Foods brand ($6.59). They're about 1/2 the price of other brands.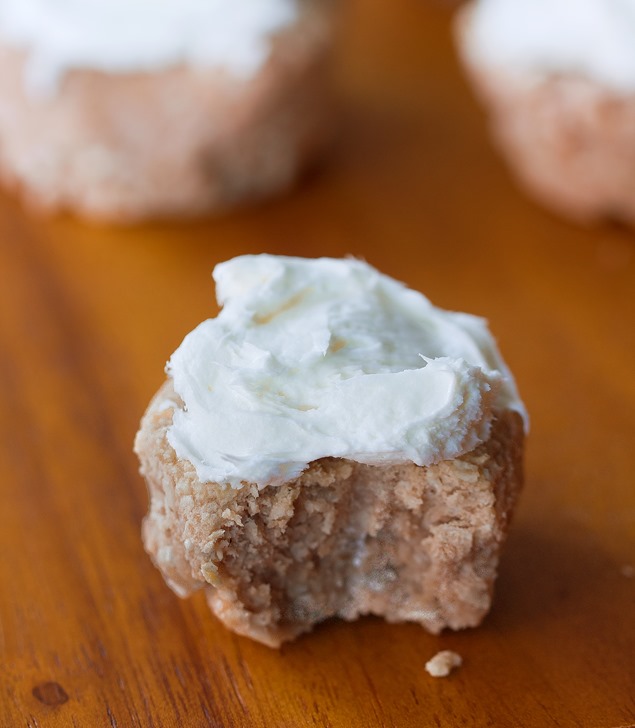 Frost them with your favorite frosting – such as my Vanilla Coconut Frosting on p. 50 of the cookbook. If you don't have the book, they are also really delicious plain or frosted with coconut butter!
Adapted from Coconut Crack Bars
No-Bake Mini Blender Cupcakes – 6 Ingredients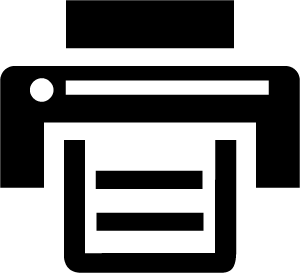 Print This Recipe
[mrp_rating_result show_count="false" show_rich_snippets="false"]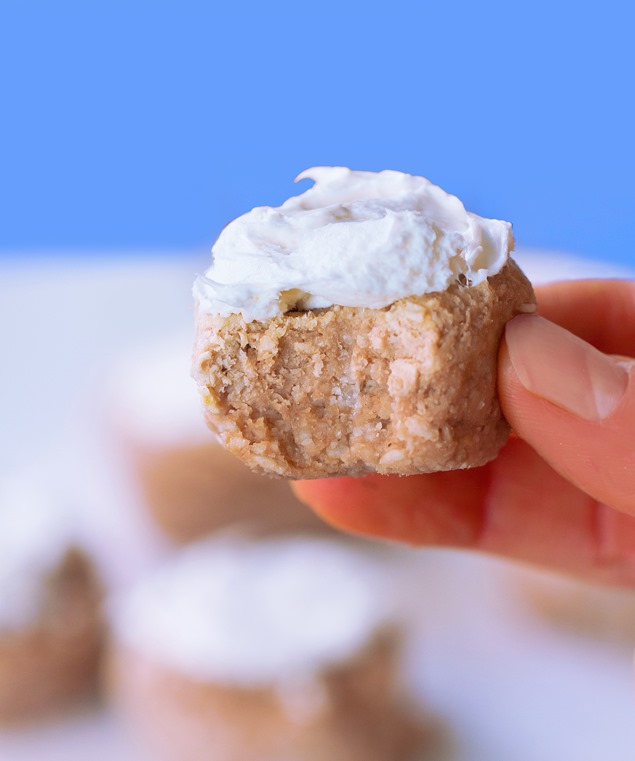 Ingredients
1 cup full-fat shredded unsweetened coconut (80g)
1/2 cup mashed over-ripe banana (120g) (Banana-free option: make the above-linked coconut crack bars into cupcakes instead)
1 1/2 tbsp virgin coconut oil (17g)
1/2 tsp pure vanilla extract
pinch uncut stevia OR 1 1/2 tbsp sugar
1/8 tsp salt
Instructions
Combine all ingredients in a food processor or in a Vitamix or high-quality blender. (If using a Vitamix, be sure to use the tamper.) Process very well, until completely smooth. Press into the bottom of a mini muffin pan or mini cupcake wrappers (or you can make bars, pressing into a shallow plastic container). Freeze 1 hour or until firm. Store leftovers in the fridge a few days, or freeze for up to a month, thawing before eating. Frosting ideas are listed below the third photo in this post. Skipping the food processor step or using sweetened coconut might yield crumbly results – but might still be delicious!
LINK OF THE DAY: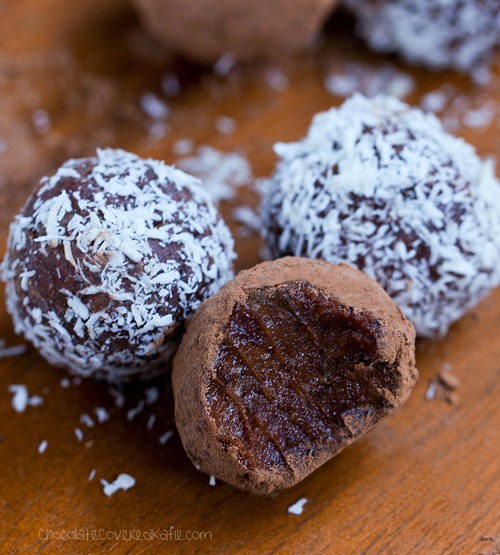 Raw Chocolate Fudge Balls  (nut-free, low-fat)