Just 5 ingredients, and perfect for summer!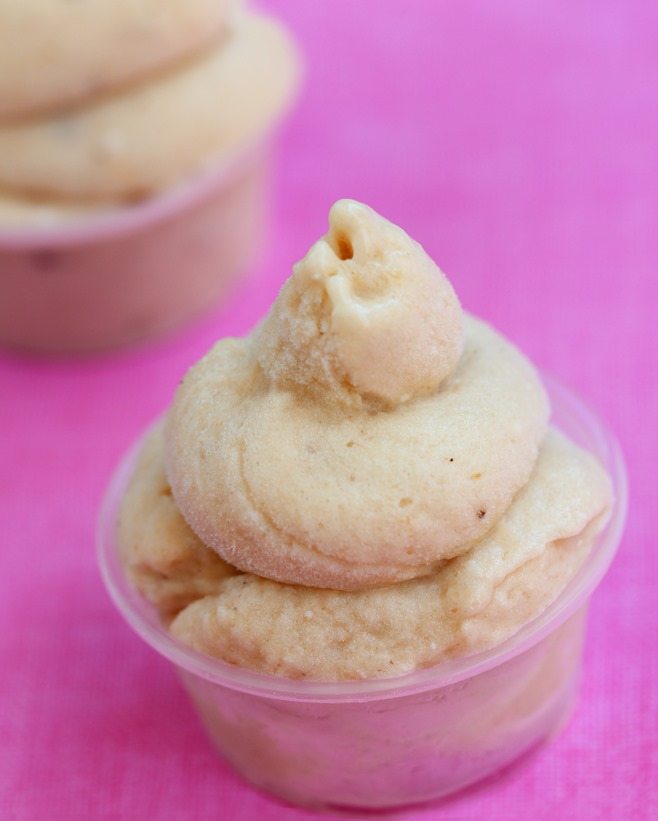 The best part is that you can make the softserve swirl without a machine!
Since the banana version of this refreshingly natural treat isn't offered yet at Disney, the only place you can currently try it is at home in the comfort of your own kitchen. Out of pineapple, strawberry, and banana, the banana is definitely my favorite flavor so far, and I'm pretty sure that if Disney tasted just one spoonful, they'd immediately realize it very much needs to be on their menu!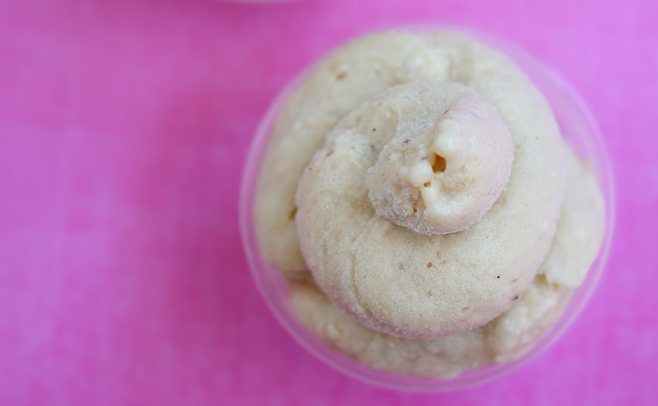 Seriously, if you love bananas, this one is a must-try.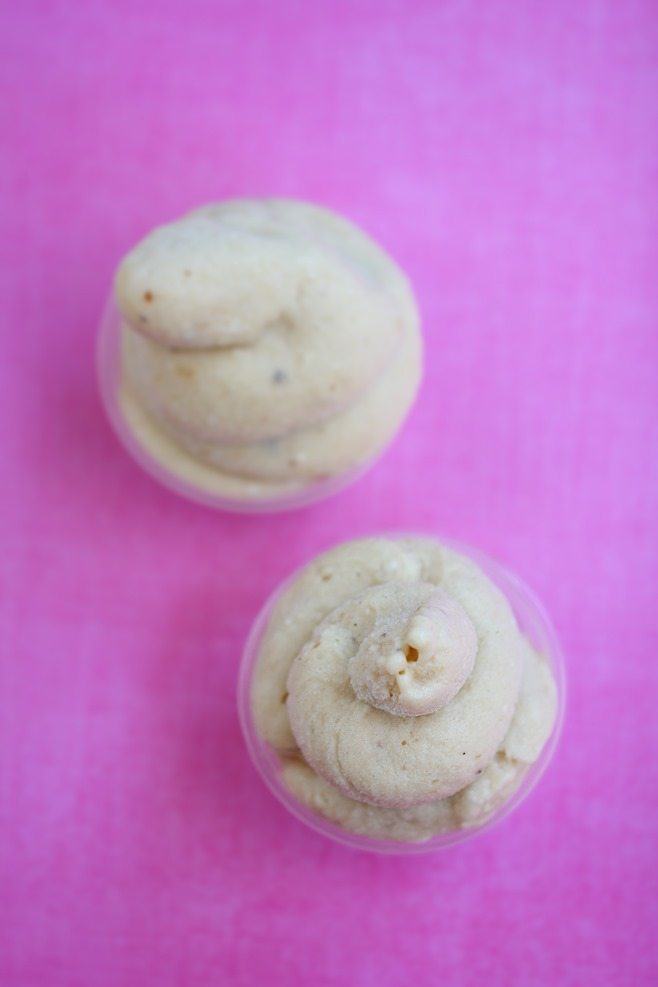 Homemade Banana Dole Whip
Homemade Banana Dole Whip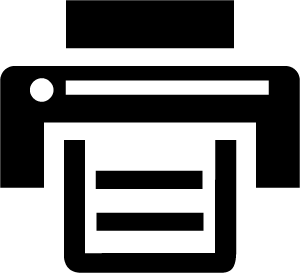 Print This Recipe
[mrp_rating_result show_count="false" show_rich_snippets="false"]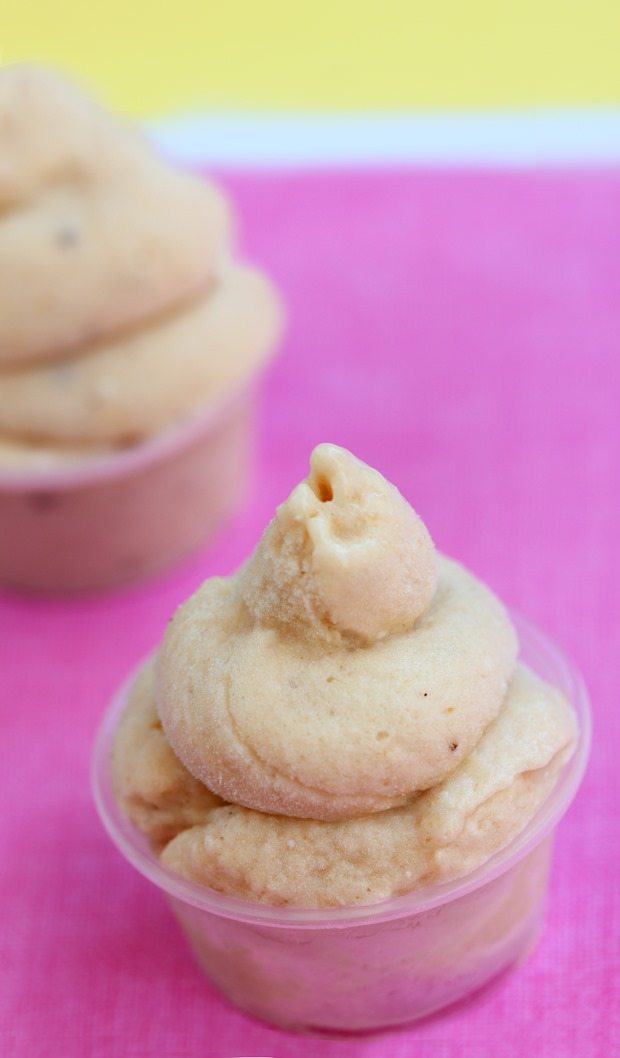 Ingredients
2 medium over-ripe frozen bananas (240g)
level 1/4 cup milk of choice or canned coconut milk (60g)
pinch uncut stevia OR 1 1/2 tsp sugar or sweetener of choice
2 tsp lemon juice
1/16 tsp salt
Instructions
Banana Dole Whip Recipe: Combine ingredients in a blender or food processor or Vitamix, and blend until completely smooth. Scoop out and eat OR put in a plastic bag and freeze ten minutes, then cut a hole in the bag's edge and squeeze out in a swirl. (Or you can use a Yonanas machine if you have one – but I used the bag method for the pictured Dole Whips, which are the size of 5 servings.) Don't forget the lemon – it really makes the recipe!
Other Dole Whip Flavors: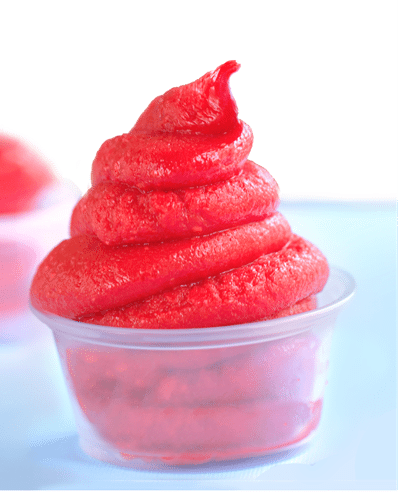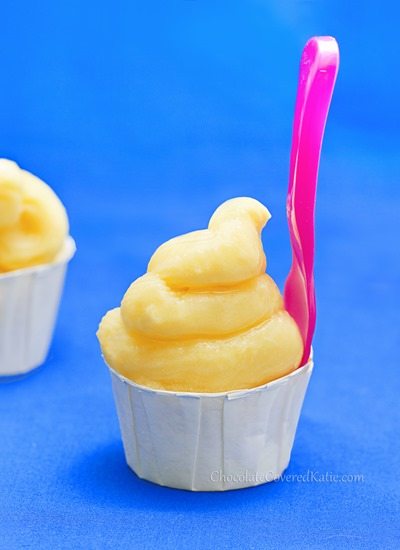 And I did notice that Disney now offers a chocolate-flavored Dole Whip…