This healthy chocolate pie crust recipe is ridiculously easy.
As in, I made it in about 30 seconds.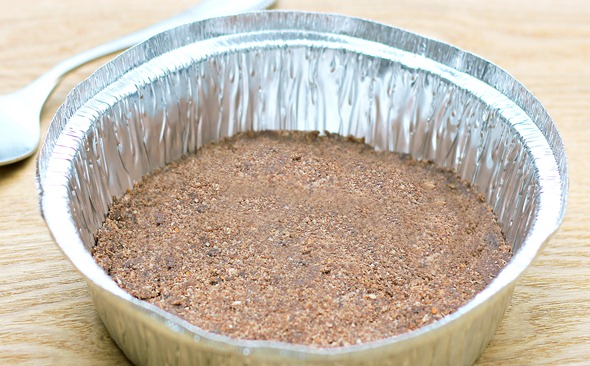 Yes, a 30-second healthy pie crust.
This recipe saves you precious time, so you can spend that time on the important part: the filling!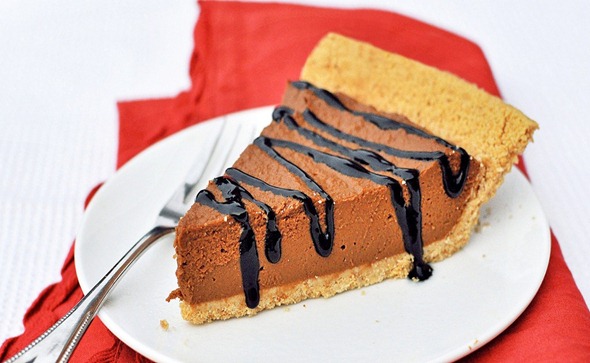 Like this No-Bake Chocolate Pumpkin Pie.
Or my favorite chocolate fudge pie, but I won't link to that one today because you're probably bored of my incessant mentioning of it!
Anywhoos… in addition to its simplicity, this healthy chocolate pie crust is great for numerous other reasons: It's chocolate. (Yay!) No lard, no partially-hydrogenated oils, and no ingredients you can't pronounce. (You can pronounce "cocoa" right?) No added sugars, no flour, and it's also gluten-free.
Healthy Chocolate Pie Crust
Healthy Chocolate Pie Crust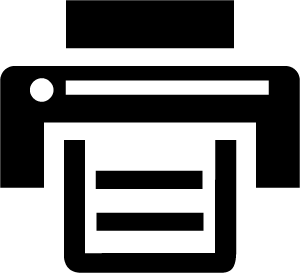 Print This Recipe
[mrp_rating_result show_count="false" show_rich_snippets="false"]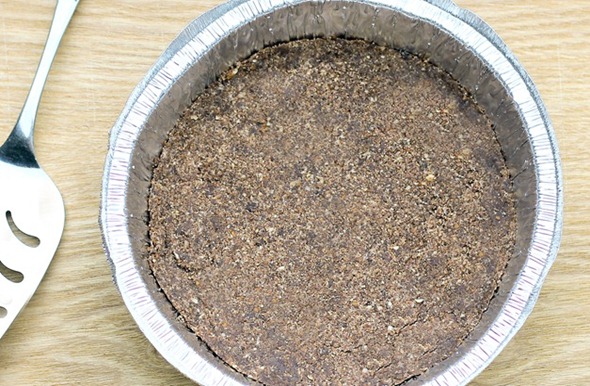 Ingredients
2 tbsp cocoa powder or cacao powder
1/2 cup raw cashews (or almonds, walnuts, pecans, or macadamia nuts)
1/2 cup shredded unsweetened coconut (See nutrition link below, for substitutions)
1/8 tsp salt
scant 1/2 cup pitted dates (8 small dates) (Readers have said that raisins work as well)
Instructions
Healthy Chocolate Pie Crust Recipe: Combine all ingredients in a food processor and blend. Then transfer to an 8-in baking dish or aluminum pan (as shown above). Using a piece of wax or parchment paper, smush into the pan and pour desired filling on top or refrigerate until ready to use. (Notes: I like Sunmaid dates, as they're softer. Also, you can probably use a blender, but I haven't personally tried it and therefore cannot vouch for it. And feel free to double or triple the healthy pie crust recipe for a bigger pie.)
I can't show you what went on top of this particular healthy chocolate pie crust, as it's scheduled to be Mothers' Day dessert, and my mom reads my blog.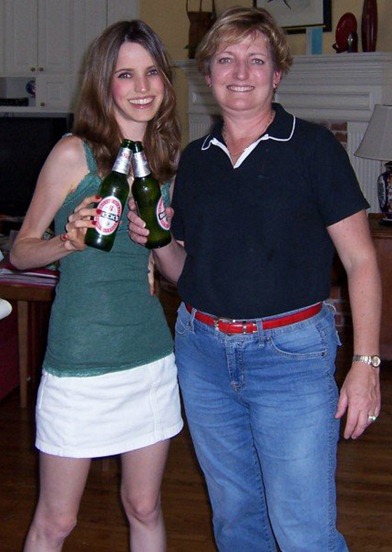 Happy Mothers' Day to the most compassionate, selfless woman I know.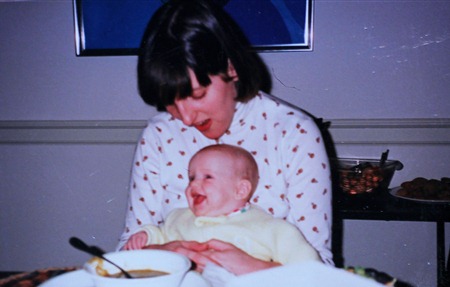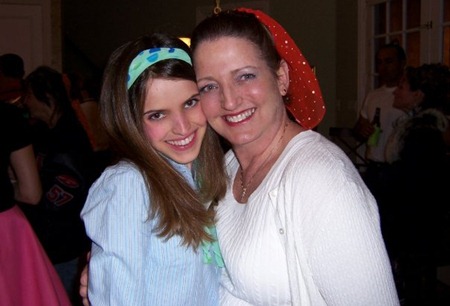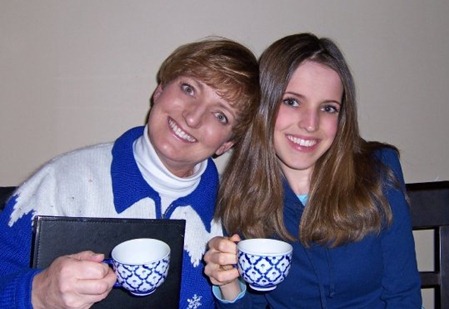 (Do you think we look alike? Just a little?!)
Pie crust: Love or Hate?
If we're talking about that traditional flaky stuff, I'm going with yucky. When I lived in China, we frequented a restaurant that made really good apple pie. Except… I dislike crust, and my sister loathes apple pie. (Really. I don't know how.) So we'd save money by sharing a slice: I'd eat all the filling and leave her the crust. Win for me, win for my sister, and big win for my mom who was paying!
Also, are you making anything for Mothers' Day? I just took breakfast out of the oven: Fat-Free Banana Bread.