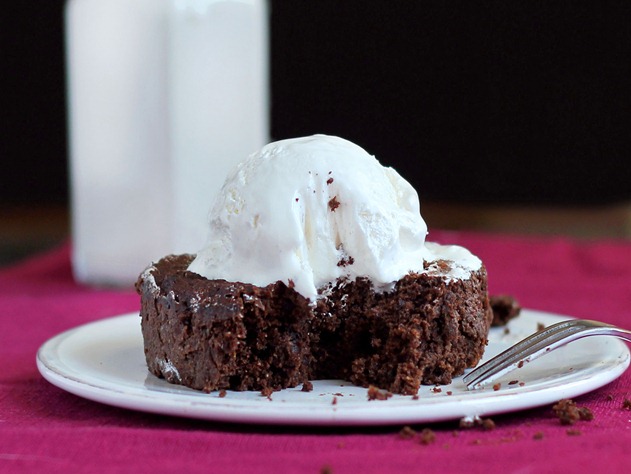 The rich chocolate mug cake displayed before your very eyes can be made in under 5 minutes.
And it serves just one person.
Unless you're crazy and decide to share…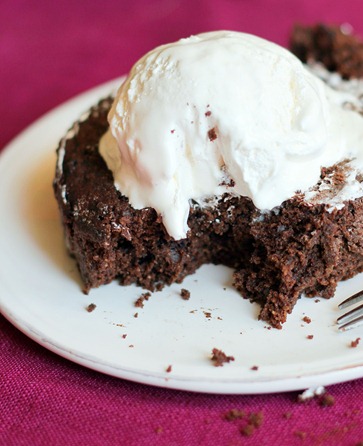 You're not crazy, are you?
Yeah, me neither. 😉
When I heard today was National Coffee Break Day, my first thought was to write a post highlighting all of my previously-published coffee recipes. But then I decided posting a new recipe would be much more fun… especially if said new recipe involved coffee and chocolate! (Chocolate is always more fun.)
So I came up with something I'd been meaning to try for a while: a mocha version of the popular One-Minute Chocolate Cake: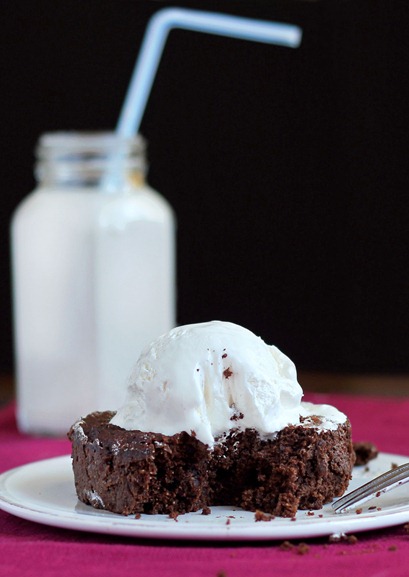 One Minute Mocha Mug Cake
Topped with Homemade 4 Ingredient Ice Cream.
1 tablespoon plus 2 tsp cocoa powder
3 tbsp spelt, white, or Arrowhead Mills gf flour
1/2 tsp instant coffee granules, decaf if desired
1/8 tsp salt
2 tsp granulated sugar or xylitol
1/4 tsp baking powder
pinch uncut stevia OR 1 additional tbsp sugar
1 tbsp coconut or veg oil (Edit: many commenters have said it still tastes good if you sub applesauce or mashed banana. I can't personally vouch for the results if you make that substitution.)
3 tbsp milk of choice
1/4 tsp pure vanilla extract
Combine dry ingredients and mix very, very well. Add liquid, stir, then transfer to a little dish, ramekin, or even a coffee mug. If using a microwave, cook 45-50 seconds (or more, depending on how powerful your microwave is). If using an oven: cook at 350F for about 14 minutes. If you don't want to eat it straight out of the dish, be sure to spray your dish first (and then wait for the cake to cool before trying to remove it).
See the original version for: Mug Cake Calories and Nutrition Facts.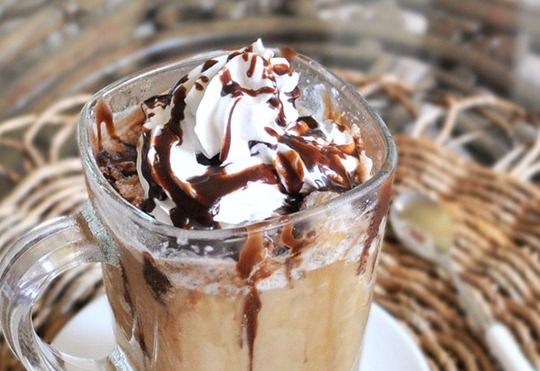 In honor of today, serve with Copycat Healthy Starbucks Frappuccinos.
What are your favorite sources of caffeine?
Coffee? Tea? Chocolate? If you don't already know mine, you must have forgotten what blog you are on!