Homemade vegan M&Ms… Just like the commercial says, they DO exist!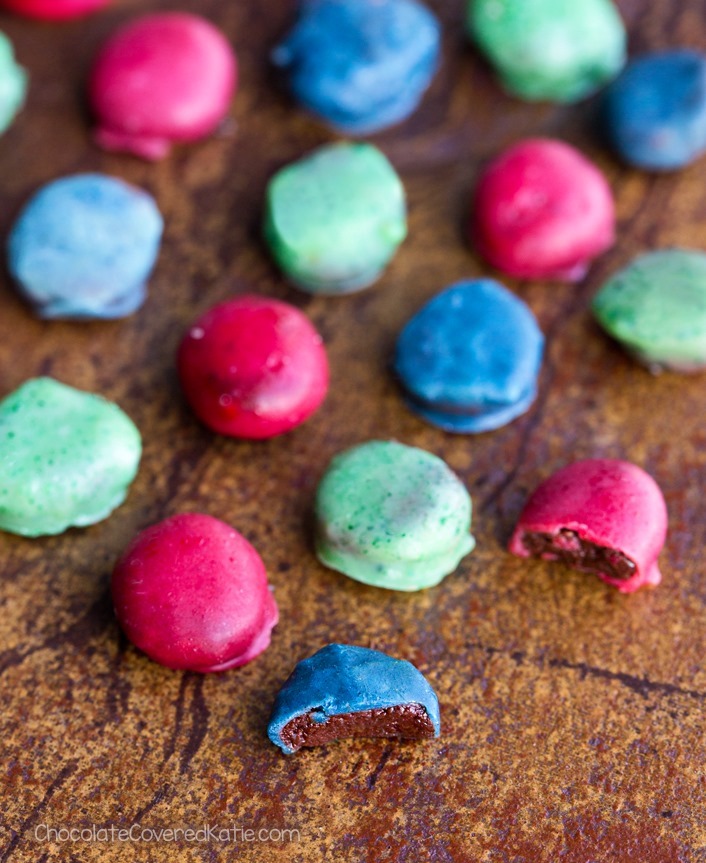 Smooth chocolate centers.
And a classic candy shell.
These homemade M&Ms are simple to make and magically delicious.
Try stirring them into my Chickpea Cookie Dough Dip… to turn it into monster cookie dough dip!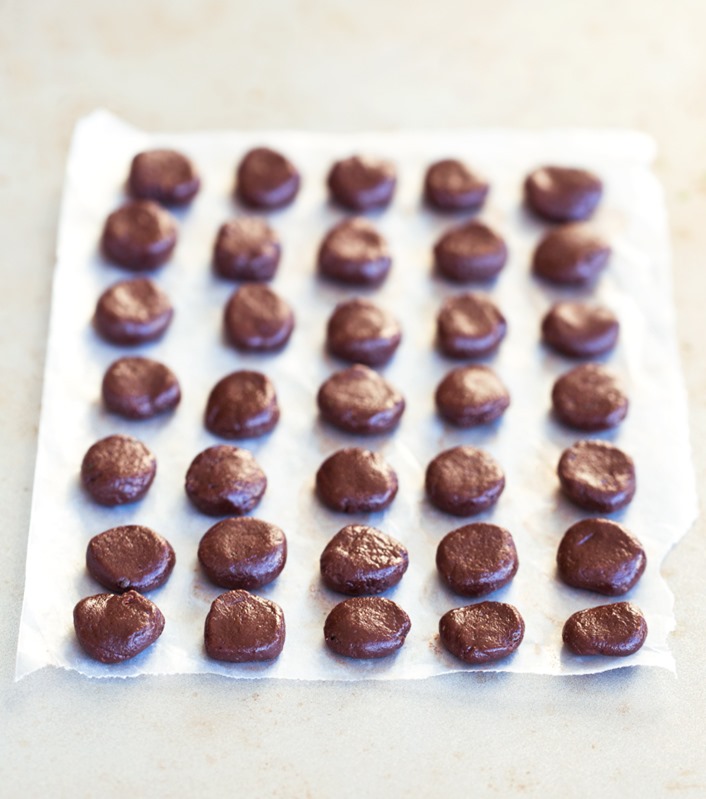 What Can You Do With Them?
Eat them by the handful
Add to no-bake cookies or Fat Bombs
Stir into ice cream (Coconut Ice Cream, Almond Milk Ice Cream, Banana Ice Cream, Keto Ice Cream, etc.)
The recipe can be vegan, paleo, and gluten free. For keto M&Ms, simply use a keto-approved sweetener as your sugar of choice.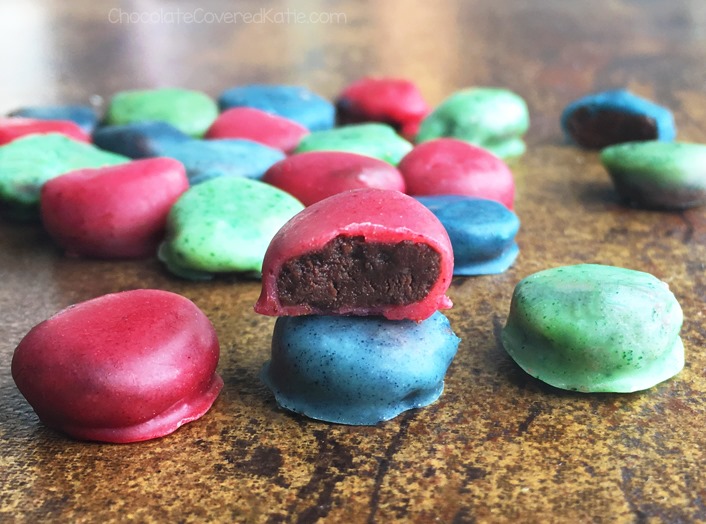 Seriously, how adorable are they?
So as not to mislead: These aren't meant to be an exact copycat in taste and texture of the M&Ms you can buy at the store, because achieving the hard candy shell requires a sugar panning machine, and those machines can range anywhere from five hundred to thousands of dollars.
You'd have to be really serious about candy-making!
If you do want healthy M&Ms that exactly mimic the ones you remember from childhood, there are a few brands from which to choose, including Little Secrets, Unreal, and No Whey Foods. Not exactly sure you can call any of them "healthy" but they are definitely healthier than the original—with no corn syrup and colored using natural ingredients such as turmeric, beet juice, spirulina, and cabbage. (All three of the brands offer vegan options.)
Or make these vegan M&Ms at home and don't worry that they're not exactly the same as store-bought… because they are so good in their own right!
Comprised of wholesome ingredients, these M&Ms are even great for breakfast. Try them as a fun addition to Overnight Oats or Chia Pudding.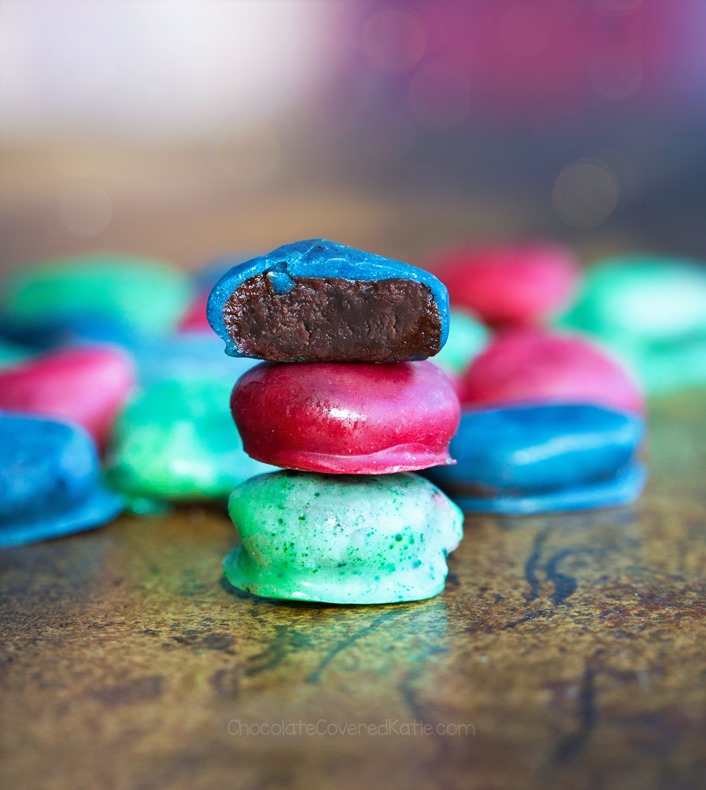 Do You Need To Use Food Coloring?
One option is to go the traditional route and use food coloring, such as this Watkins Natural Food Coloring.
Or you can color the candies naturally, using turmeric for yellow, beet juice or acai powder for pink and red, spirulina for green, and blue spirulina for blue. Simply stir the natural colors into the candy coating, adding more as needed until you achieve the desired colors.
I definitely think this DIY way is more fun, and it also gives you full control over the ingredients and enables you to keep the recipe free of harmful chemicals and food dyes. But I also know that not a lot of people have things like Blue Spirulina lying around, so it does take more funds and more planning in advance to assemble all ingredients for rainbow M&Ms.
If you prefer, you absolutely can keep the candies plain. While the bright colors are of course more fun, taste-wise they are just as delicious if you wish to skip that step and not color the M&Ms. Or if you'd prefer to skip the candy coating entirely and just coat them in melted chocolate instead, that is totally fine too!

Vegan M&Ms
Adapted from these Keto Brownie Bombs
Healthy Vegan M&Ms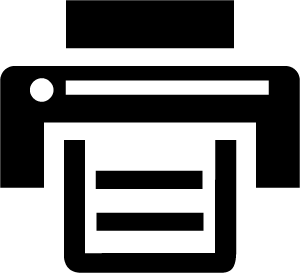 Print This Recipe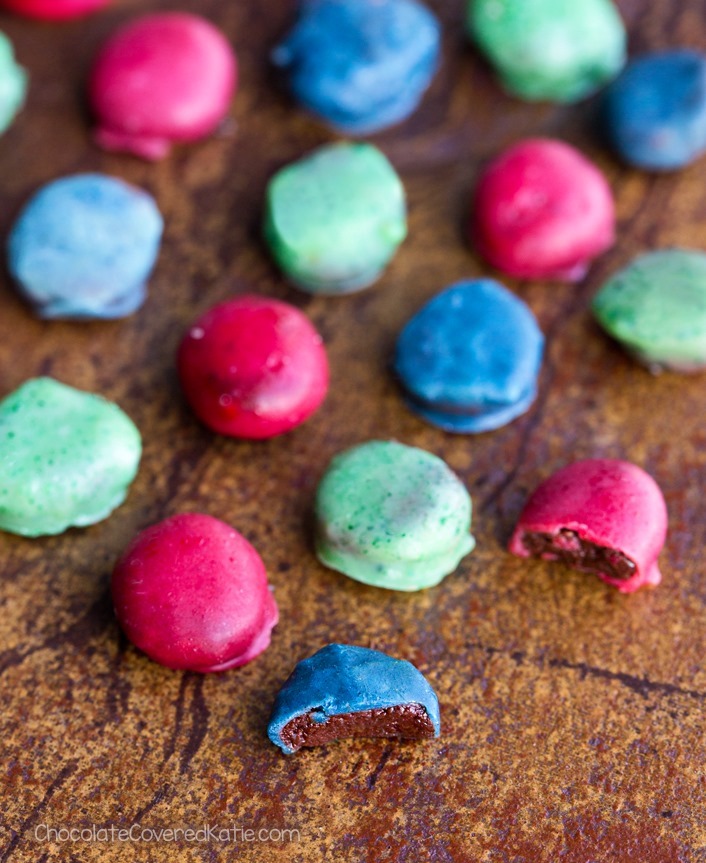 Ingredients
1/3 cup cocoa powder
2 1/2 tbsp sweetener of choice
1/8 tsp salt
1/2 cup nut butter of choice, or allergy-friendly sub
4 oz cacao butter or coconut butter or white or dark chocolate, melted
Food coloring, OR pinch spirulina for green, turmeric for yellow, beet juice or acai powder for pink and red, and blue spirulina for blue
Instructions
Either stir first four ingredients by hand or blend in a food processor, scraping down the sides as needed, until you get a smooth dough. Break off tiny pieces (or you can roll into larger balls), then flatten if desired and place on a parchment or wax-lined tray. Chill. Divide the melted cacao or chocolate or coconut butter into little dishes and stir different colors into each. (Feel free to skip this coloring step and simply dip in plain melted chocolate if you'd prefer.) Dip m&ms in coating, then chill again to set. (If using cacao butter, it sometimes requires dipping a second time after the first layer of coating sets.) While I like to keep leftovers chilled regardless of the coating used, the cacao butter and white chocolate versions can technically be left out in a cool place without melting. As explained in the post, these don't taste exactly like commercial m&ms but are fun and delicious in their own right!
More Healthy Candy Recipes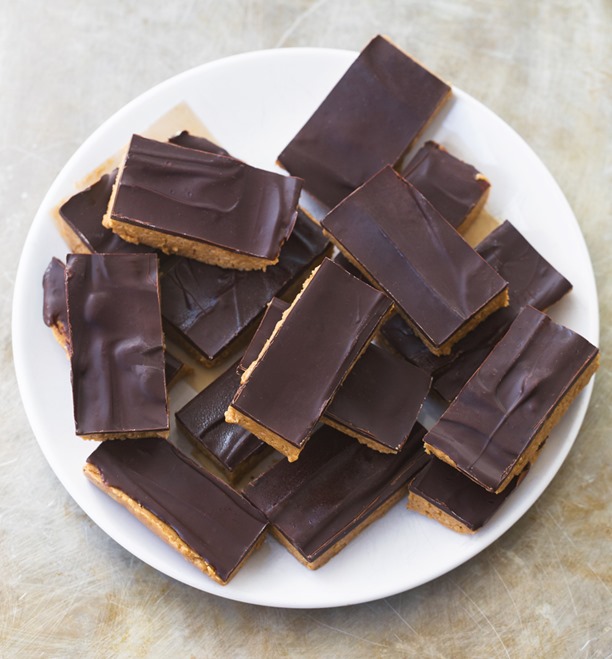 (Reader Favorite Recipe!)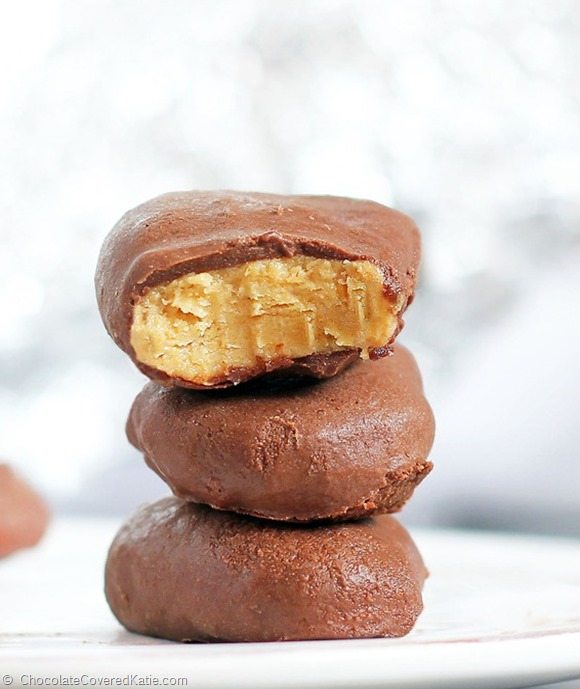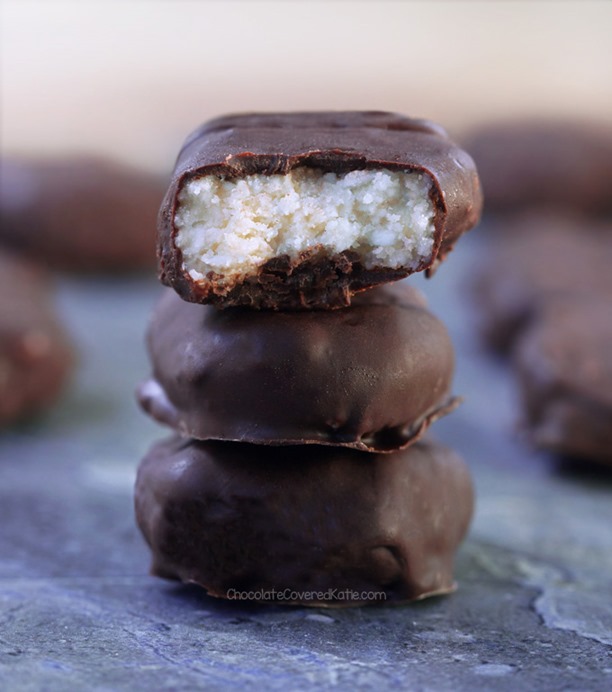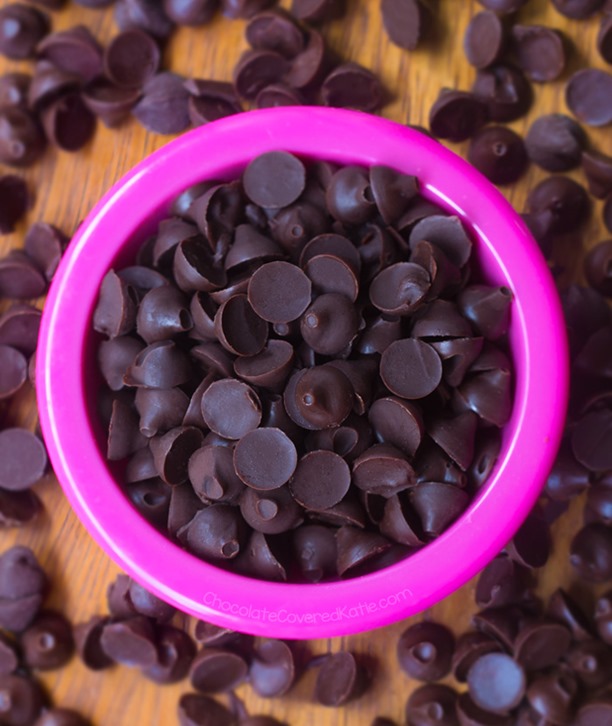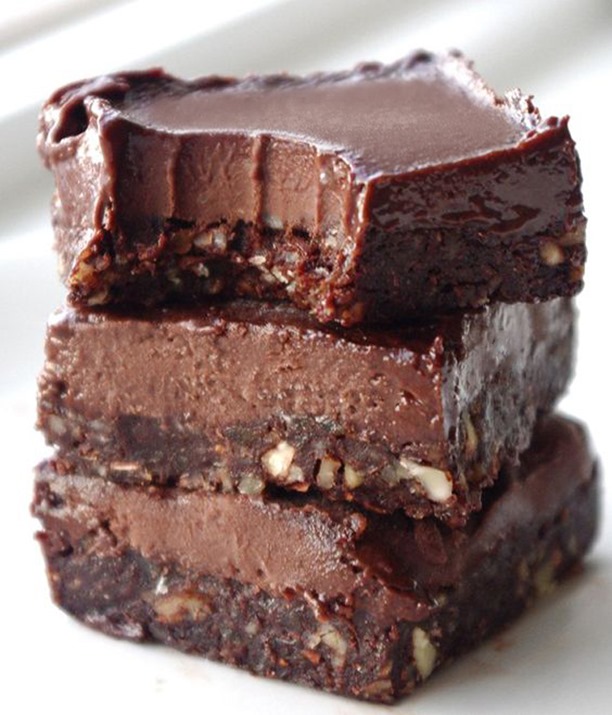 Eatmore Chocolate Fudge Bars – From Nutrition In The Kitch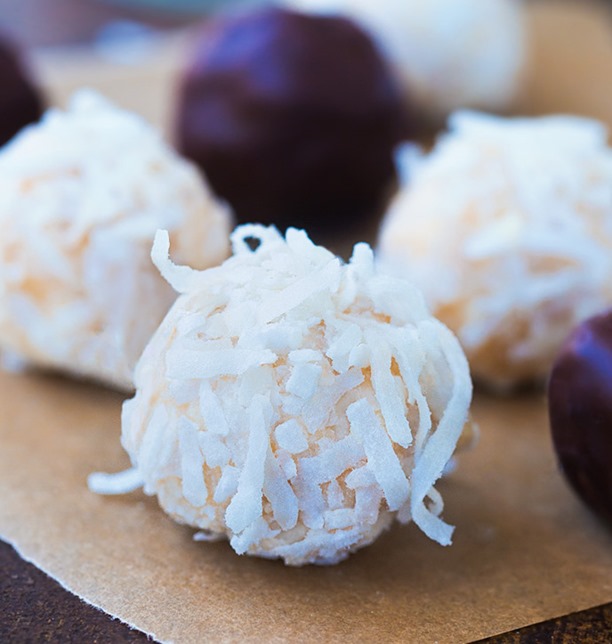 Coconut Balls (Raw, Keto, Vegan)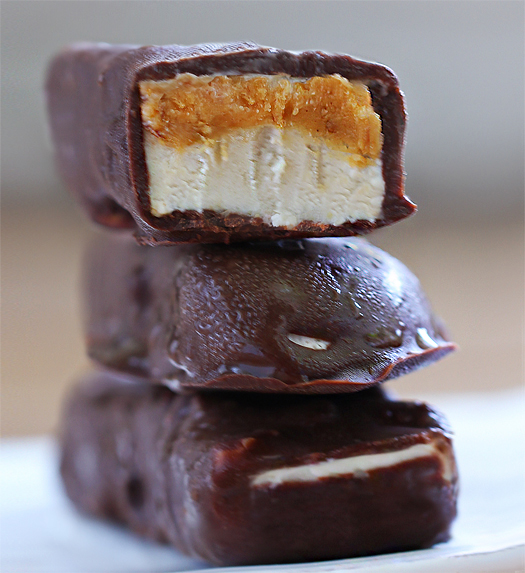 Homemade Snickers Ice Cream Bars