A soft, homemade, easy and single serving coffee mug cake!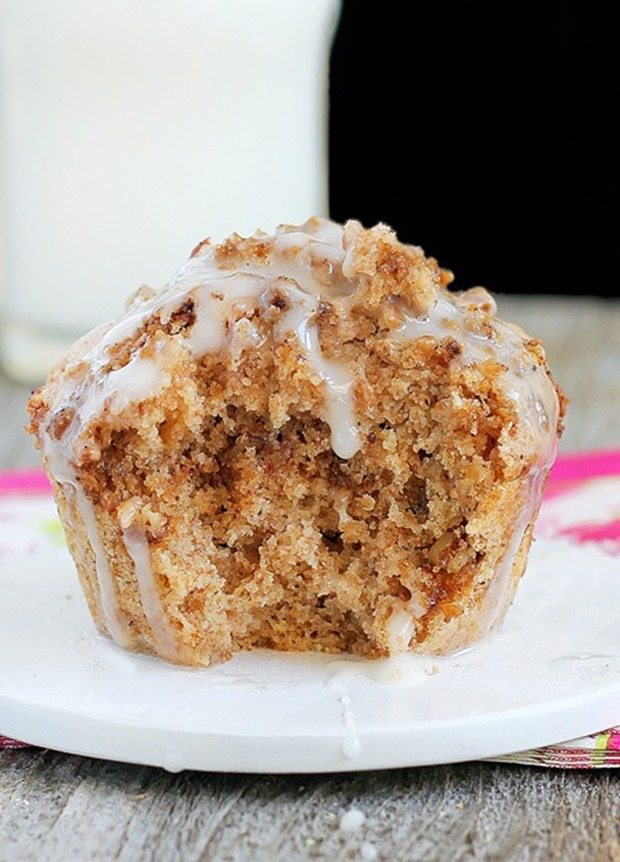 Coffee Cake In A Mug
This coffee mug cake comes complete with crumbly streusel topping in each little bite.
By now, I think all of my girl friends–and some of the guys too–are on Pinterest. We were talking about the site a few days ago, and one of my friends mentioned a "coffee cake in a mug" pin that taunted her every time she logged into her account.
Finally she wrote down the recipe with the intent of trying it at home, but then was horrified to learn one mug contained 720 calories and an entire day's worth of saturated fat!
Also try the popular chocolate version: Vegan Chocolate Mug Cake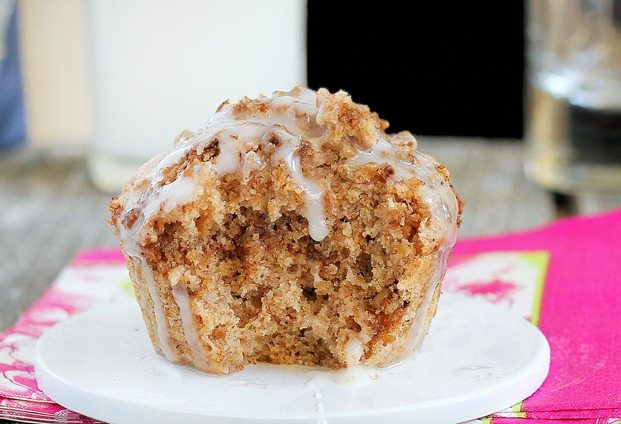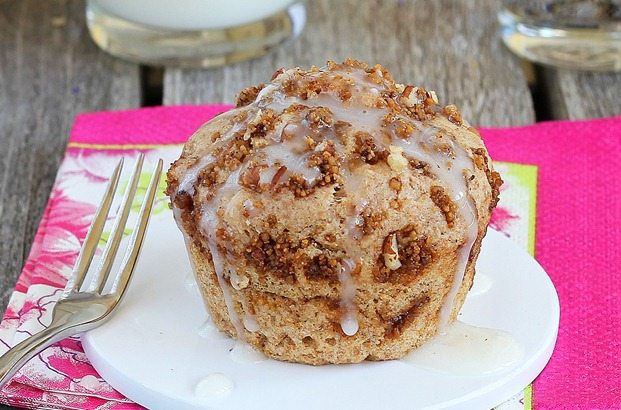 How can they fit so much fat into a single mug?!
So I came up with a healthier version for her.
You could quadruple the following recipe and it would still be healthier than eating one of the frankenmuffins from Pinterest.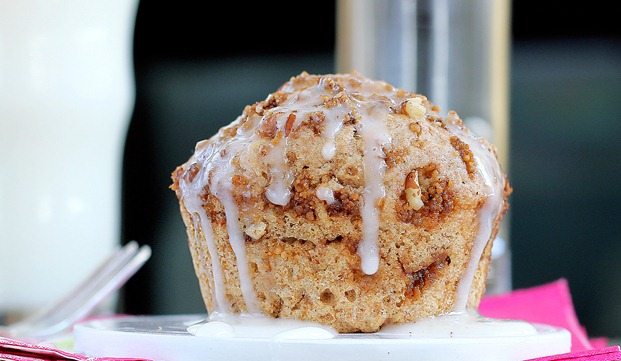 I think my friend approves of this recipe.
She's made it four times already and says I'm her new favorite person in the world.
Apparently my face is now pinned to her "Dream Wedding" Pinterest board, under the title "dream wedding caterer."
Not sure how I feel about this…
Above, watch the step-by-step coffee mug cake recipe video
To answer a question that a bunch of people have been asking:
Coffee cakes traditionally do not have actual coffee in the ingredients. They are so named because they're seen as "a cake that goes well with coffee."
If you want to add a sprinkle of instant coffee to this cake batter, feel free!
Or you can serve it the traditional way – with coffee, such as this Frappuccino Recipe or the youtube-favorite Whipped Coffee Recipe.


Coffee Mug Cake
A soft, homemade, easy and single serving coffee cake in a mug recipe.
Ingredients
3

tbsp

spelt,

white, oat, or almond flour

1/4

tsp

baking powder

1/16

tsp

salt

pinch

uncut stevia OR 1 tbsp sugar

1

tbsp

+ 2 tsp water,

or 1 egg or flax egg if using almond flour

2

tsp

oil or buttery spread – or applesauce

1/4

tsp

pure vanilla extract
For The Streusel
(If you like a lot of streusel

feel free to double all ingredients below)

1/8

tsp

cinnamon

1 1/4

tsp

sucanat or brown sugar,

or keto sweetener

1/4 to 1/2

tsp

oil or butter,

or applesauce for low-fat

tiny pinch salt

2

pecan or walnut halves
Instructions
I prefer the oil or buttery spread, but that's simply because I'm not a fan of fat-free baked goods. If using an oven, preheat to 330 F. Combine batter dry ingredients and mix well. Add wet and mix until just mixed. In a tiny bowl, combine all streusel ingredients. Fill a greased muffin tin 1/2 way with the batter (or use a ramekin or mug, if using the microwave). Sprinkle on two-thirds of the streusel, then spoon the remaining batter on top. Finally, sprinkle on the rest of the streusel. Cook 12-13 minutes in the oven, or around 1 minute in the microwave. Microwave times will vary, depending on microwave wattage.

View Nutrition Facts
More Healthy Mug Cake Recipes: