A single serving chocolate protein mug cake, perfect for those times when you want to be healthy but are really craving chocolate cake!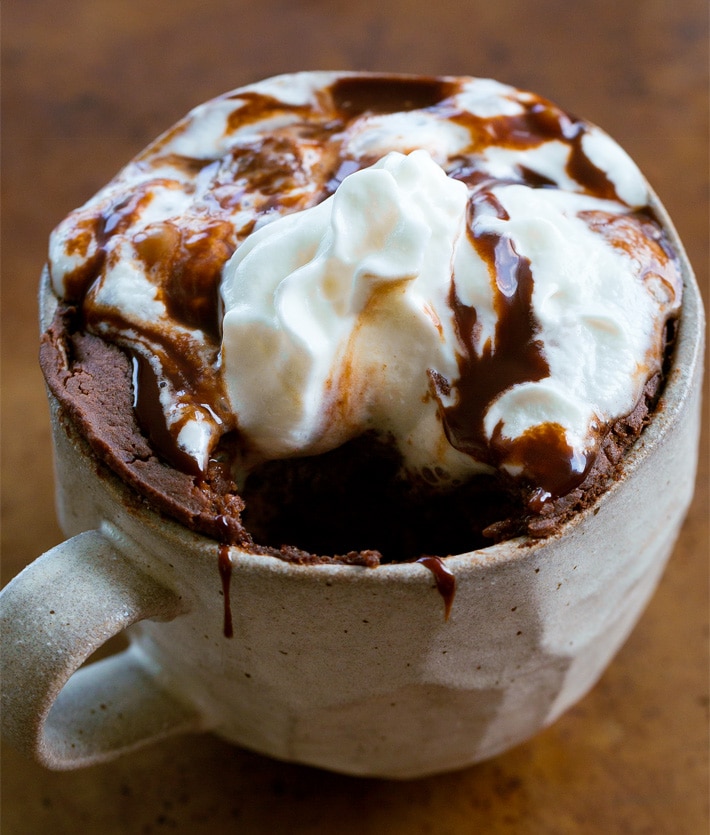 One bowl
No eggs
Two minutes
10 grams of protein!
Whether you're a vegan worried about getting enough protein, an athlete trying to gain muscle, or just someone who really loves chocolate cake (ummm, everyone???), this healthy chocolate protein cake in a mug is the perfect quick and easy treat.
Try topping it with Almond Milk Ice Cream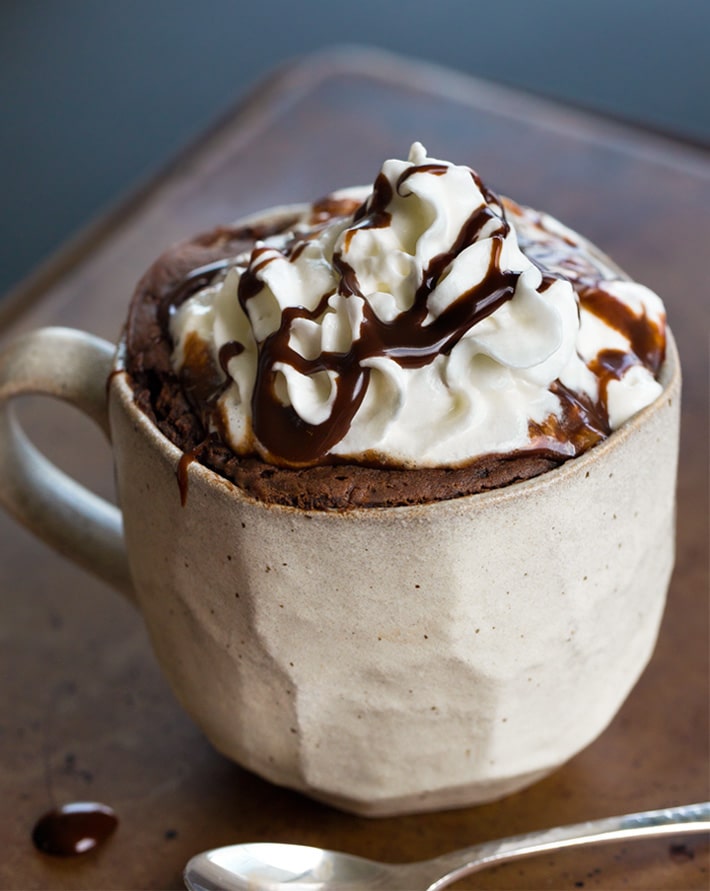 Chocolate protein mug cake
Just throw everything into a mug, stir until evenly mixed, and bake.
The recipe can be made in the microwave or oven with just a few basic ingredients, and you can eat it straight from the dish or let it cool before inverting onto a plate.
I feel like the saying "Have your cake and eat it too" was invented specifically with this healthy dessert in mind.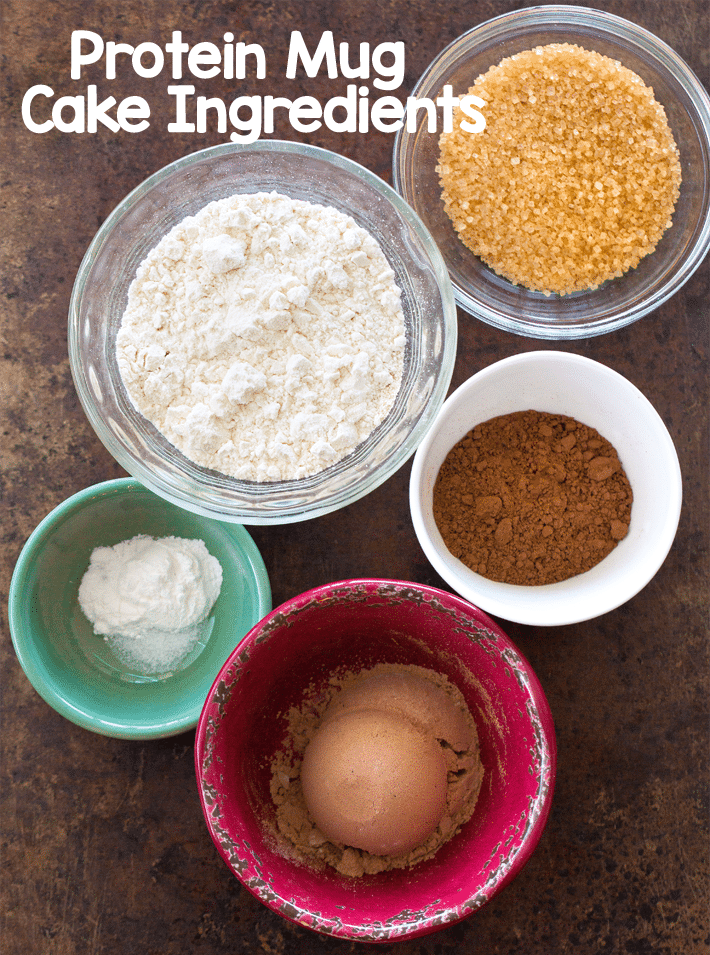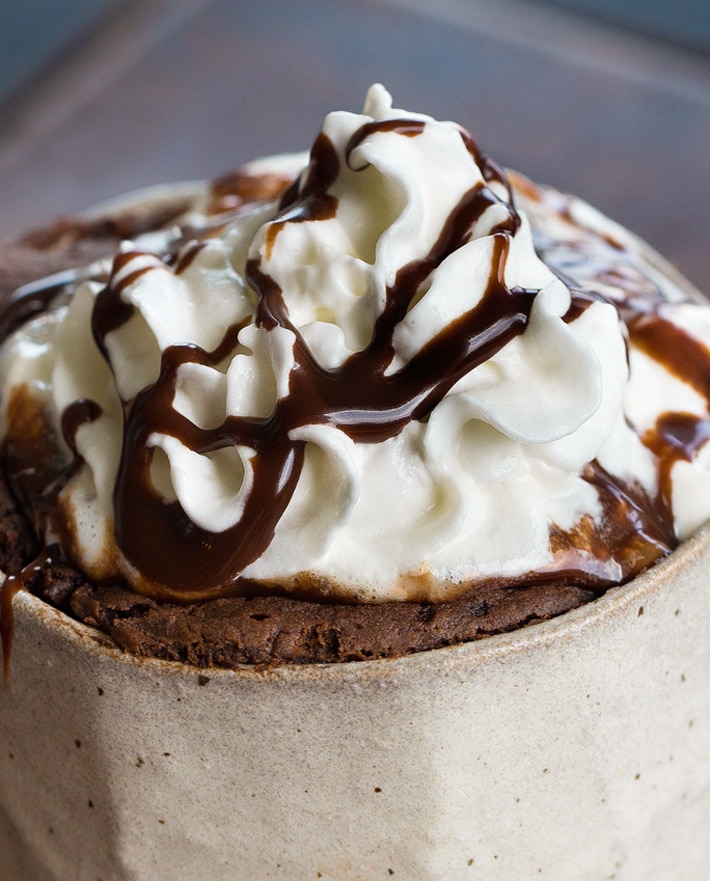 Cake Topping Ideas
Oat Milk Ice Cream (dairy free)
There are two versions of the recipe – one with oil, and one without.
While I much prefer the oil version, so many of you have written in to say you tried replacing the oil with applesauce or banana and LOVED the results that I decided to list the oil free mug cake here as an option as well.
*The protein cake is also good with Coconut Milk Ice Cream
Above, watch the protein mug cake recipe video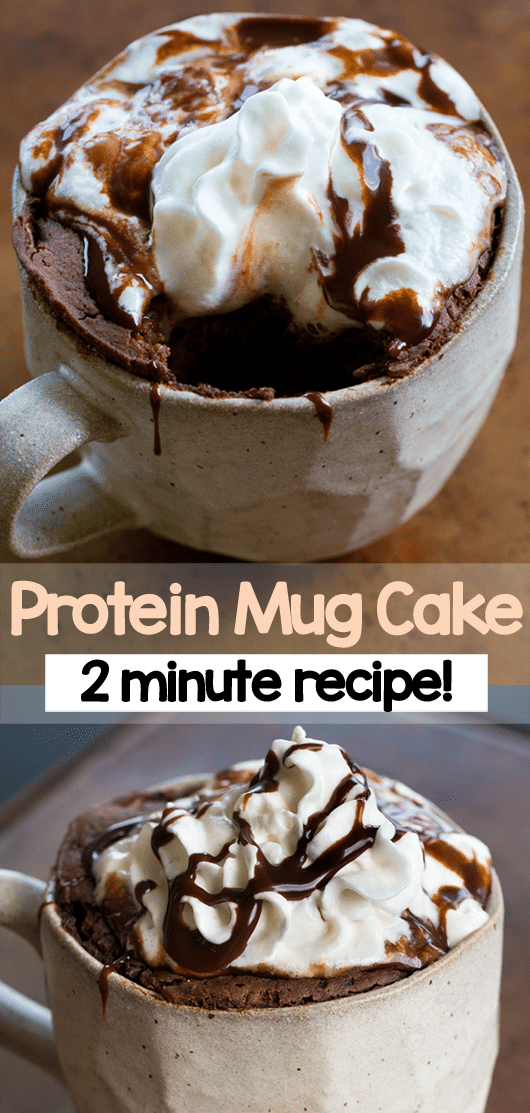 The recipe was adapted from this vegan Chocolate Mug Cake.
Chocolate Protein Cake In A Mug
An easy single serving chocolate protein mug cake recipe, perfect for those times when you're craving chocolate cake for snack or dessert!
Ingredients
4

tsp

cocoa powder

6

tbsp

spelt, white, or oat flour

(For low carb, make this Keto Mug Cake)

2

tbsp

chocolate protein powder

1/4

tsp

salt

1/2

tsp

baking powder

2

tbsp

sugar,

unrefined if desired

4

tsp

additional sugar OR pinch uncut stevia

2

tbsp

oil

(Many commenters say it still tastes good if you sub applesauce or mashed banana. I haven't tried.)

6

tbsp

water or milk of choice

1/2

tsp

pure vanilla extract
Instructions
If using an oven, preheat to 350 F. Grease a mug or two ramekins very well. Stir together all dry ingredients, either in the mug or in a separate dish. Add wet, and stir to form a batter. Transfer to the mug or ramekins if not already there. Either bake (12 min) or microwave until fluffy – my microwave took 2 minutes, but it will vary greatly depending on wattage. Eat straight in the dish, or let cool completely and then go around the sides with a knife to loosen. Top with ice cream, chocolate frosting, or anything you wish!

View Nutrition Facts
More Protein Powder Recipes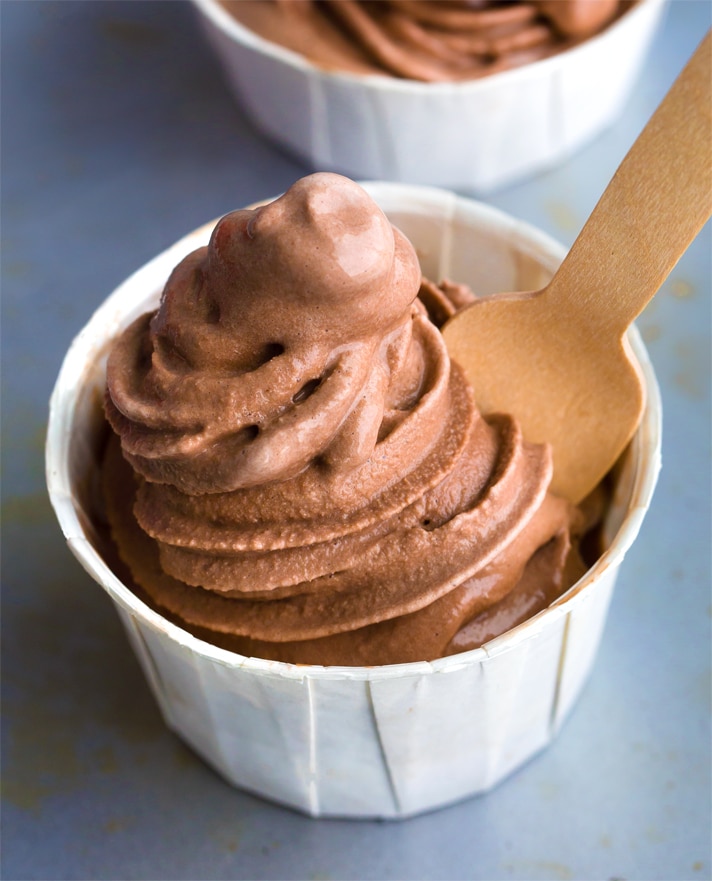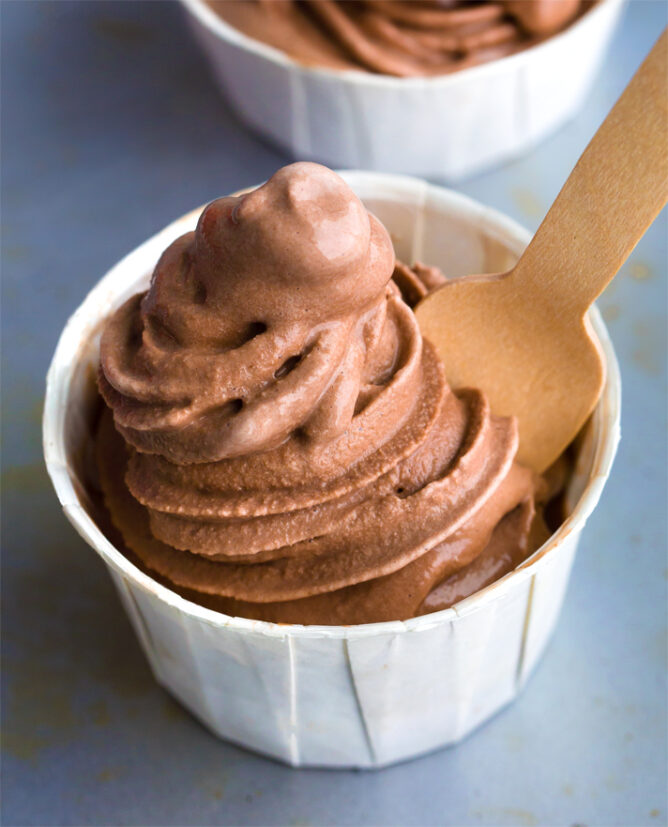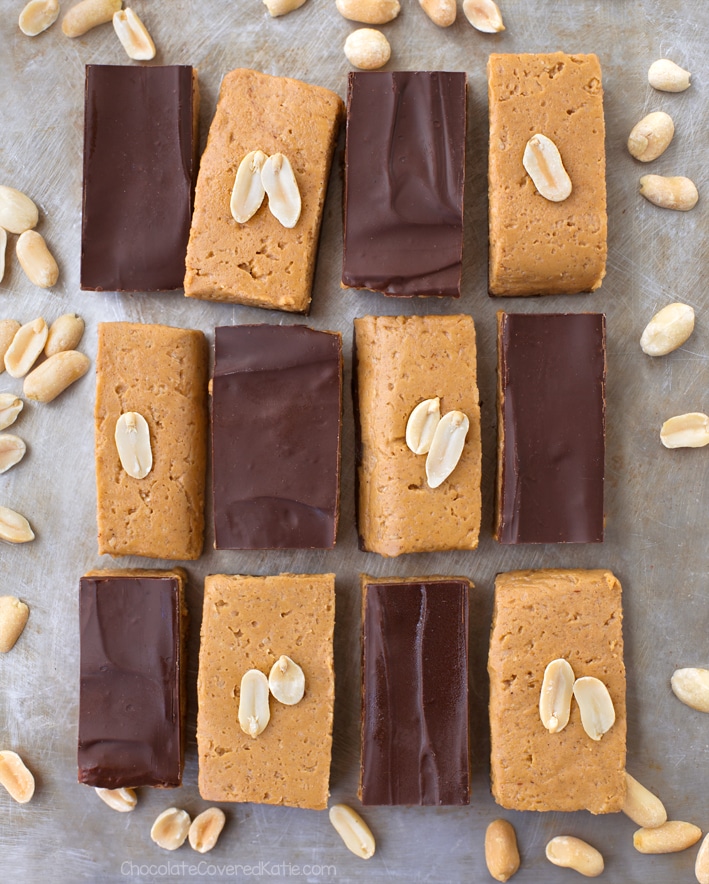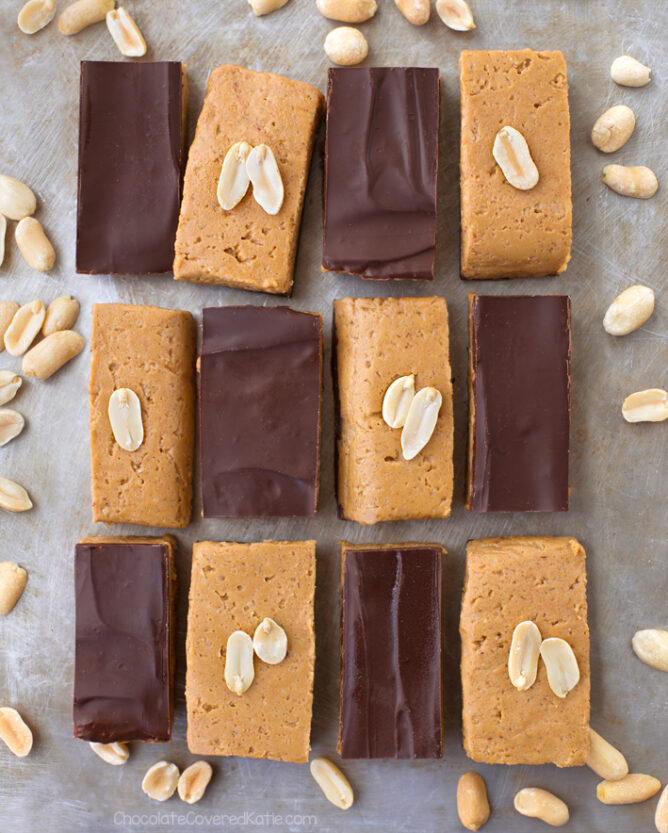 (Or these homemade Keto Protein Bars)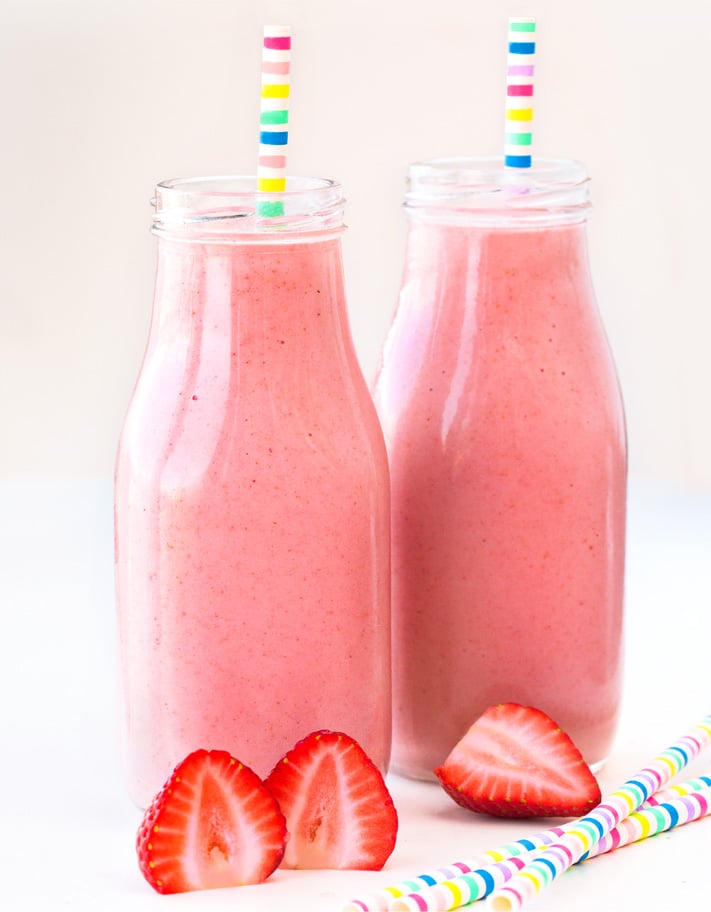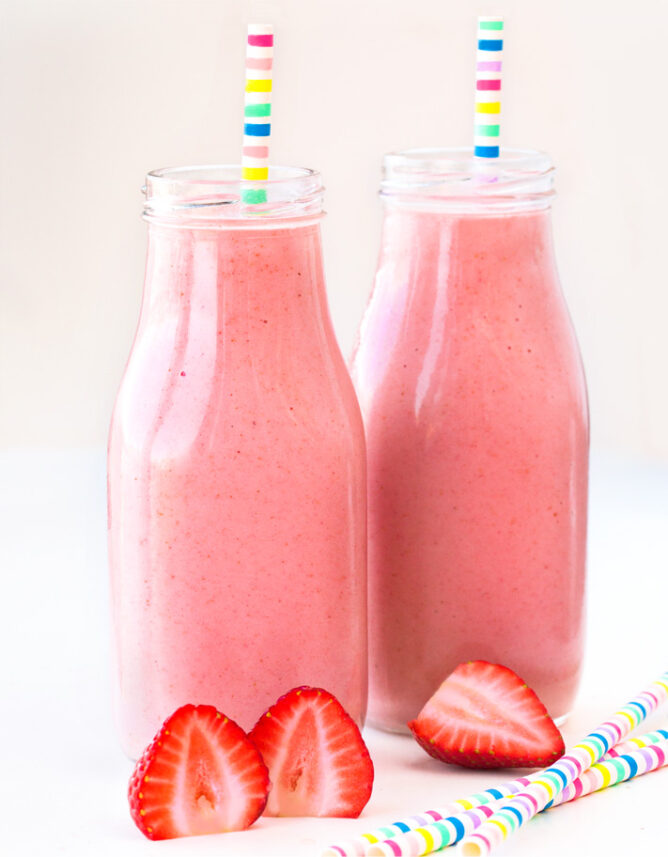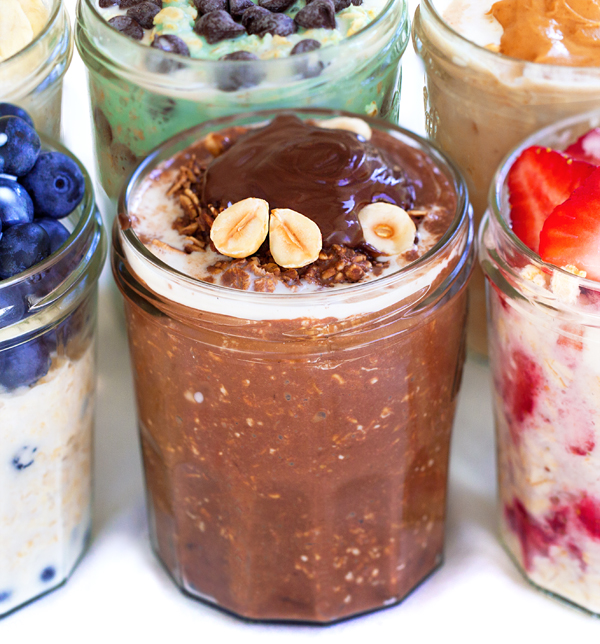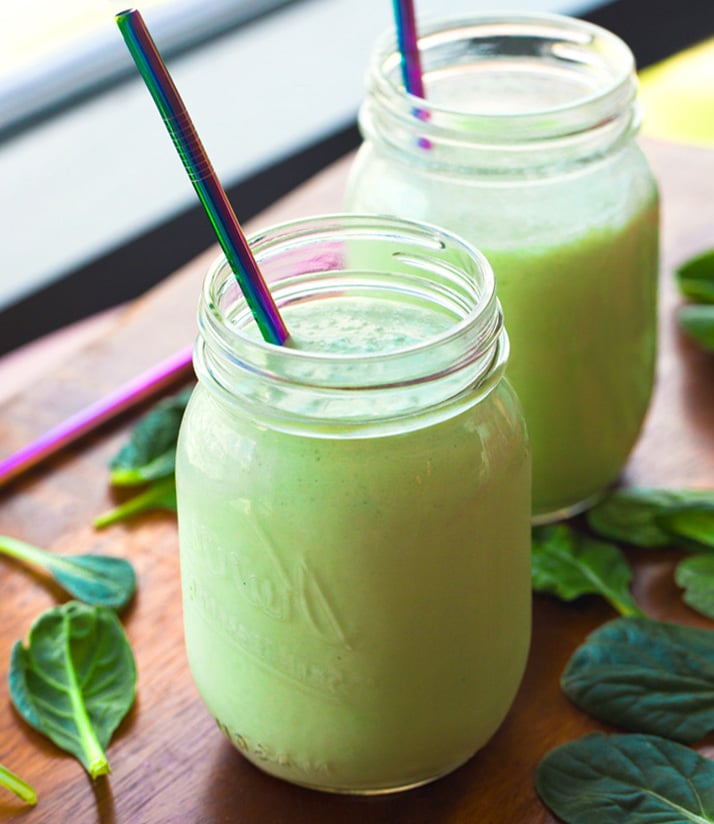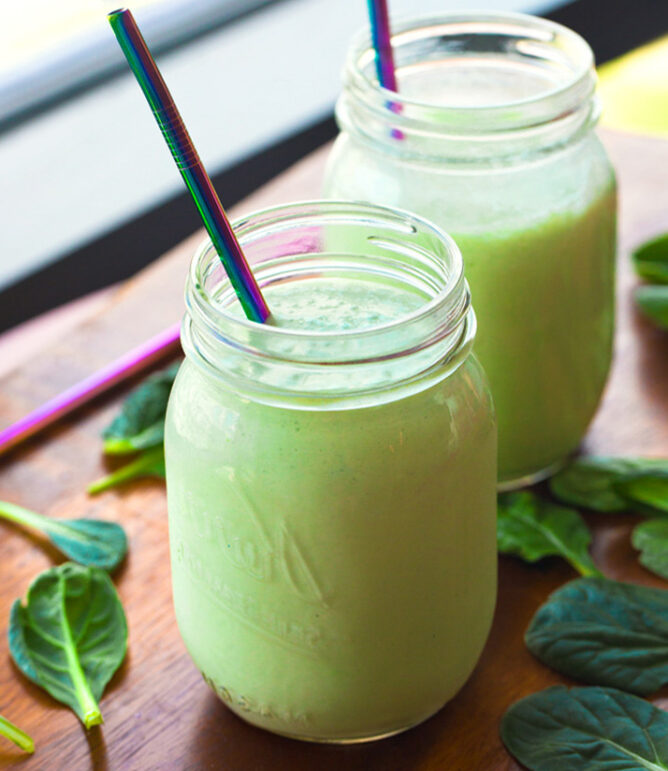 (Or this Avocado Smoothie)