Ooey, gooey, soft, fudgy, decadent chocolate brownie batter bars…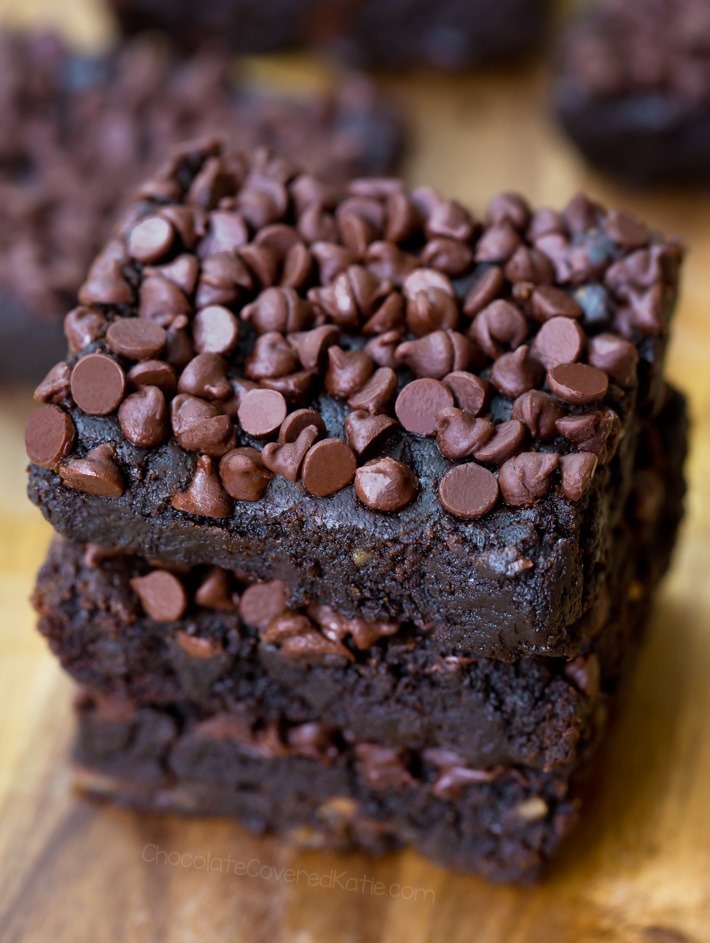 Yes, brownie batter bars
So much better than regular brownie bars… it's not even a contest!
Trust me, you'll understand immediately if you make them – these are without a doubt the richest and fudgiest brownie bars you will ever eat in your life.
The recipe is dangerously easy to make, and the brownie batter bars are so deeply delicious and chocolatey, you'll have a hard time believing you aren't eating straight-up brownie batter!
Also Try These Keto Brownies – No Flour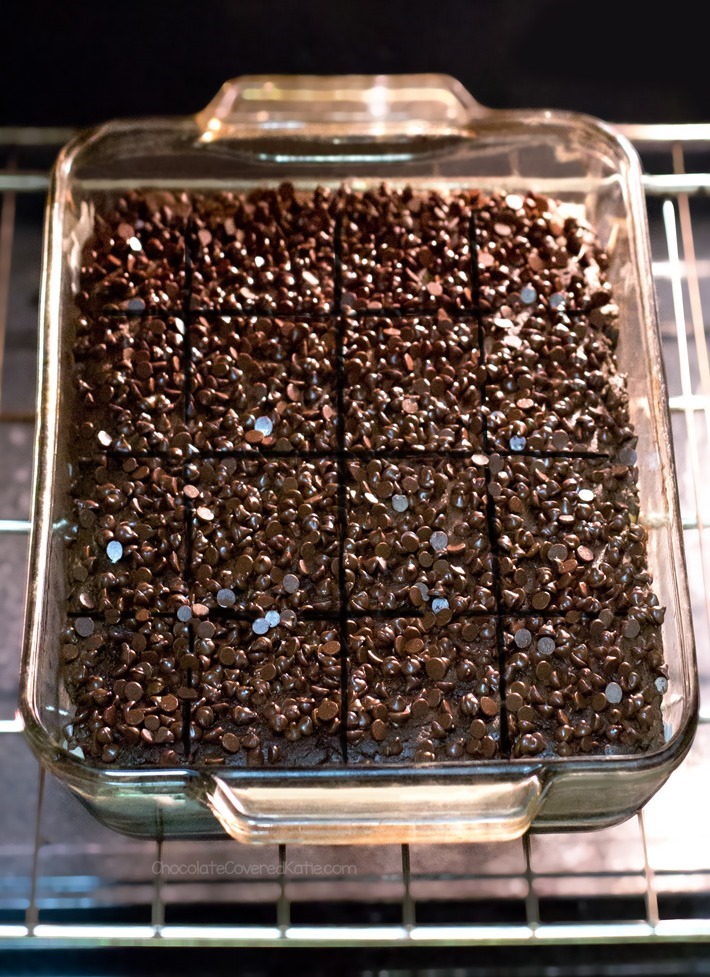 I made the brownie batter bars to celebrate
This is possibly the wildest and most amazing thing that has ever happened to my blog…
I keep trying to wrap my mind around it but still can't believe it's actually real.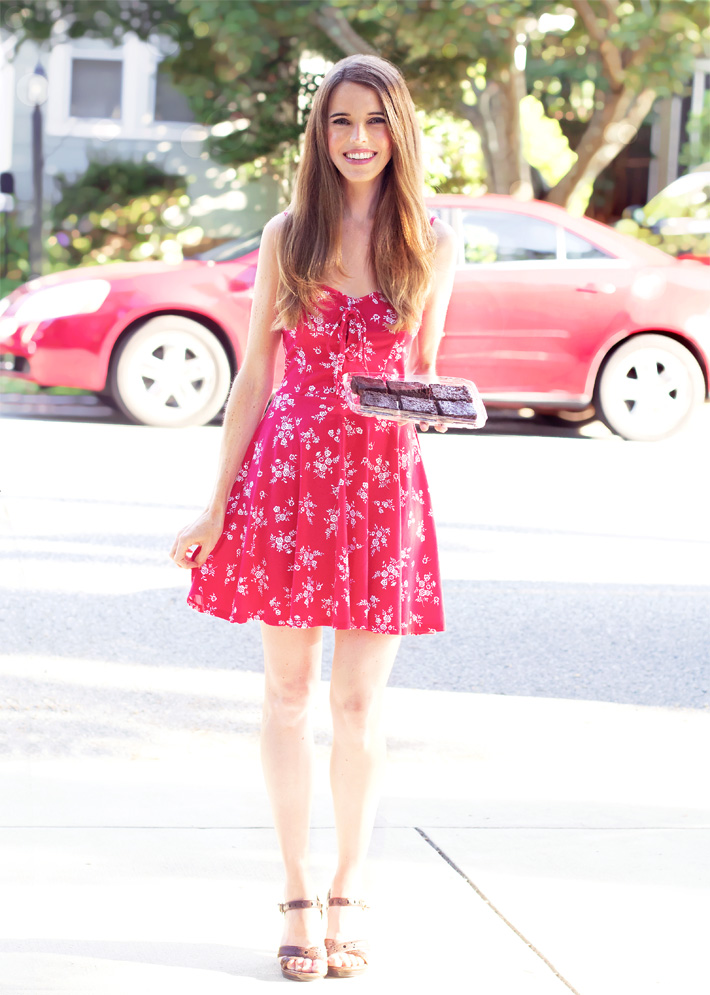 As of this week, Chocolate Covered Katie is now one of the top 30 cooking websites on the entire internet, including not just food blogs, but also sites run by actual corporations such as Kraft, Pillsbury, and Epicurious. It is so crazy!
And it's all because of you. If you've ever made one of my recipes, or mentioned Chocolate Covered Katie to a friend or relative, or even if you're just reading this blog for the very first time today, thank you so incredibly much.
Also a huge thank you to all of you who get my Free Healthy Dessert Recipe Emails.
Thank you a million times over. I don't even have words for how grateful I am to every single one of you reading this right now.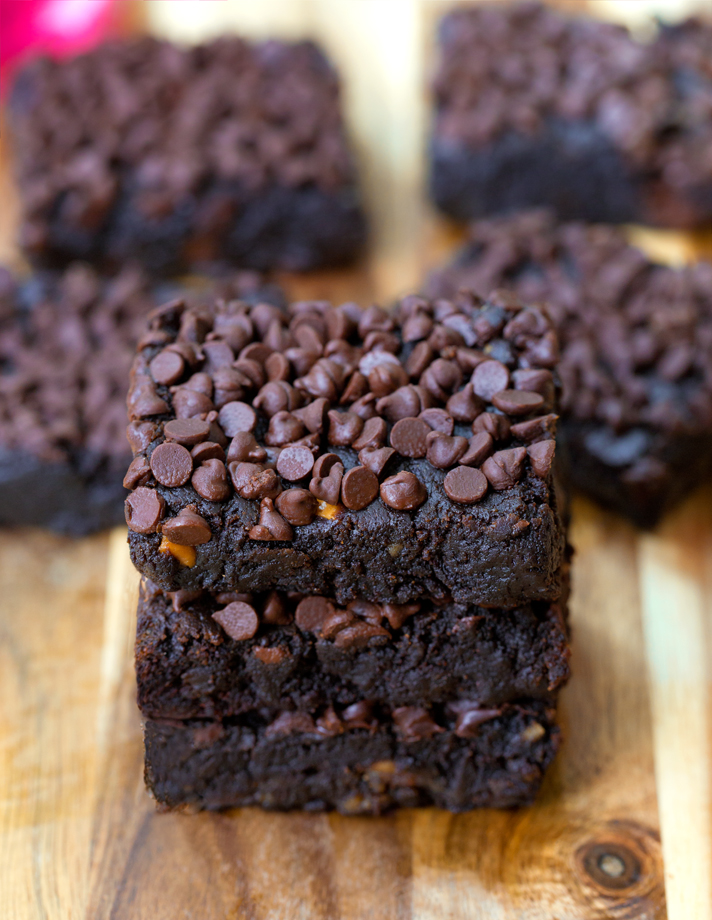 But let's get to the real reason you've come to this blog – for dessert!
Although this brownie batter bar recipe isn't quite big enough to feed all of you (Oh how I wish..), it is still a great recipe to feed a crowd.
It's also easily adaptable to suit many different dietary restrictions, whether you're looking for a recipe that can be vegan, gluten free, soy free, egg free, dairy free, paleo, or keto friendly.
I served them to a group of friends this past weekend, and the entire tray of brownie batter bars was gone in seconds.
Not that I'm surprised.
WHO DOESN'T LOVE BROWNIE BATTER???!


Brownie Batter Bars
These ooey gooey chocolate brownie batter bars are always a hit at parties!
Ingredients
2

cups

almond butter or allergy-friendly sub

1

cup

applesauce or yogurt,

such as coconutmilk yogurt

1/2

cup

milk of choice

1

tbsp

pure vanilla extract

3/4

cup

flour,

such as oat, white, spelt, sorghum, or almond

1

cup

sugar or keto sub

(for a refined-sugar-free version, try these Almond Butter Brownies)

3/4

cup

unsweetened cocoa powder

1

tbsp

baking soda

1/4

tsp

salt

1/2

cup

chocolate chips,

optional
Instructions
*For peanut butter brownie batter bars, simply sub peanut butter for the almond. You can also use cashew butter, sunflower butter, or even pecan butter. I haven't tried but think a buttery spread or coconut oil should work – if anyone tries it before I do, definitely let me know how it goes!

Preheat oven to 350 F. Line a 9×13 pan with parchment. If nut butter is not soft, gently heat until stir-able. Combine the first four ingredients in a bowl. Stir remaining ingredients in a separate bowl (really stir well, as you don't want to end up with a clump of baking soda when you take a bite). Pour dry into wet and stir to combine. Smooth into prepared pan. I like to place a sheet of wax or parchment on top and smooth the batter by pressing down. (Remove the sheet before baking.) Bake on the center rack, 14 minutes for "brownie batter" bars – they should look underdone when you remove them. Let cool, then very loosely cover and let the pan sit either on the counter or in the fridge for at least 8 hours, during which time they will firm up without losing their extreme fudginess. (If you'd prefer cake-ier bars to fudgy ones, you can simply bake longer, but I'd still recommend removing before they look completely done, because they continue to firm up as they cool.)

View Nutrition Facts
More Healthy Chocolate Recipes: