These easy-to-make homemade apple enchiladas are healthy comfort food, hot from the oven!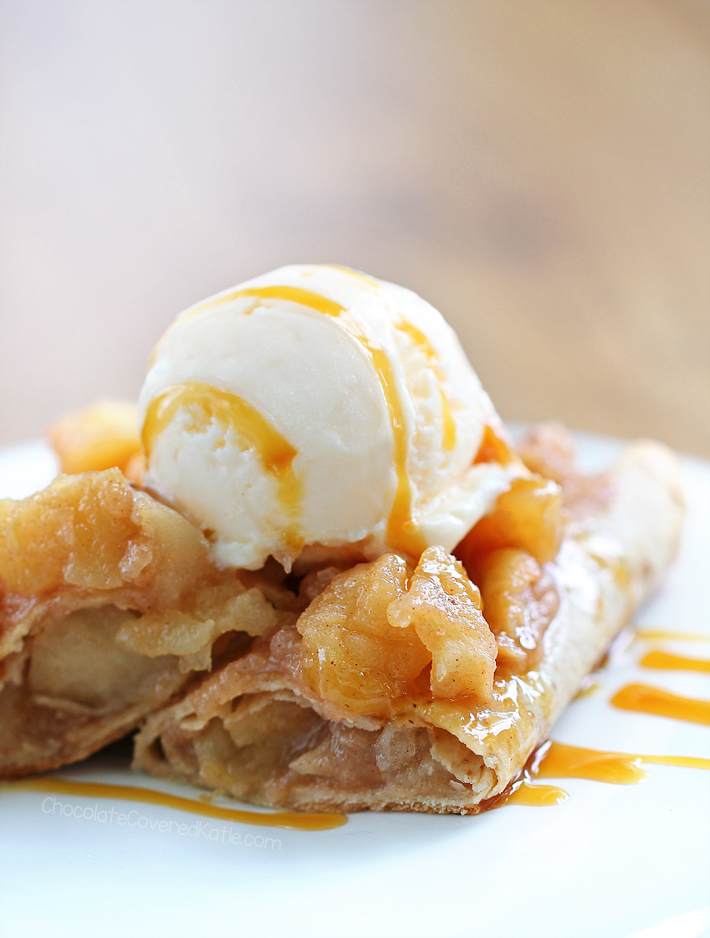 Just 8 ingredients, and they're completely vegan and oil-free!
If you like apple pie, you will love these wholesome apple enchiladas.
They remind me of apple blintzes, but are even better.
Serve them hot or cold for a delicious breakfast, or top each with homemade Coconut Ice Cream or Keto Ice Cream (or even this Oat Milk Ice Cream) for a healthy dessert.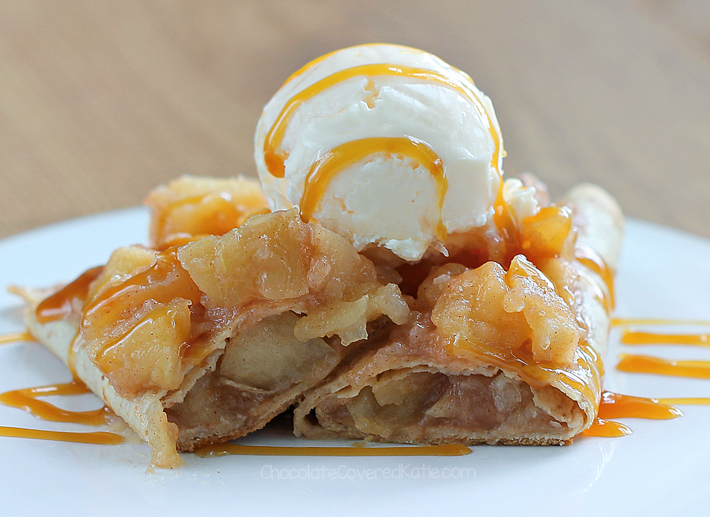 I also topped mine with homemade Coconut Caramel Sauce.
It was basically like eating a giant caramel apple covered in creamy vanilla ice cream and stuffed into a warm tortilla.
And while I know apples are normally a winter dessert, eating these enchiladas always makes me think of a summer fair.
They'd be perfectly at home alongside other typical fair foods like funnel cakes, popcorn, corn dogs, and deep fried oreos.
Or whatever they're deep frying these days.
When I lived in Texas, I learned that pretty much any food you could possibly imagine can be deep fried.
Also Try These Easy Cinnamon Rolls – Just 4 Ingredients

Anyway, but these apple enchiladas are BAKED, not fried.
Sorry, Texas.
This is culinary fusion at its finest. The hot-from-the-oven apple enchiladas give you all the cinnamony goodness of hot apple pie stuffed securely into a tortilla and baked to a bubbly perfection.
While traditional apple enchilada recipes can call for up to an entire cup of sugar and a large amount of butter, this version has been lightened up considerably, making it a delicious indulgence for dessert or breakfast.
For the optimum dessert-enchilada experience, don't forget the ice cream!
Trending Right Now: Chia Pudding Recipe – 5 Flavors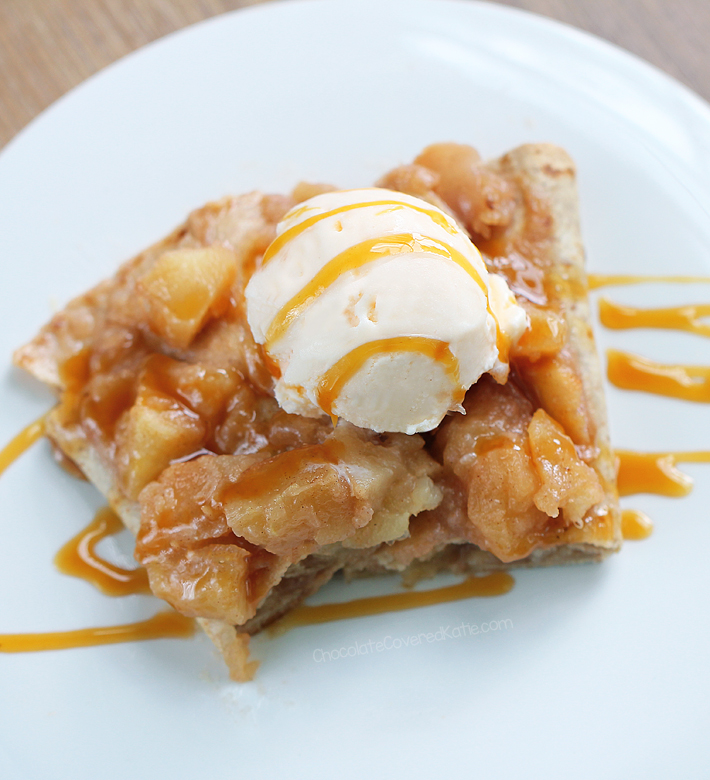 P.S. In case you were curious, here's a list of some of the weirdest deep fried things to come out of Texas:
Coca Cola
Fruit Loops
Chicken Noodle Soup On A Stick (I have no idea…)
Beer
PBJ Sandwiches
Texas Sheet Cake
Butter (Yes, deep fried butter)
Bubblegum
Kool-Aid
Mashed Potatoes
Grasshoppers
I'm going to stop with this list now.
Because, yikes.


Apple Enchiladas
These homemade apple enchiladas are healthy comfort food, hot from the oven.
Ingredients
4 1/2

cups

chopped apples

(about 4 1/2 small apples)

2/3

cup

water

1

tsp

cinnamon

1/8

tsp

salt

2

tbsp

cornstarch or arrowroot

1/2 cup pure maple syrup or sugar

(or scant 1/4 tsp uncut stevia)

1

cup

apple juice

1 1/2

tbsp

lemon juice

four 8-inch soft tortillas,

gf or keto tortillas if desired
Instructions
Place 2 cups of the chopped apples in a medium saucepan with the water. Bring to a boil, then cook on low heat for 8 minutes. Meanwhile, combine remaining 2 1/2 cups apple with all other ingredients in a blender, and blend until completely smooth. After the 8 minutes, add the blender contents to the saucepan and bring to a boil again. Once it begins to boil again, turn heat to low. Cook 30 minutes, stirring very occasionally (about 3-4 times). Let cool, then put in the refrigerator, uncovered. Wait at least 4 hours before proceeding with the rest of the recipe, as this filling will thicken as it cools. For the apple enchiladas: Preheat oven to 400F, and lightly grease an 8-in square pan. Portion about 1/3 cup of filling in the middle of each of 4 tortillas, roll up, then stick into the pan (seam-side down). Cover with the remaining sauce. Bake 28 minutes. Serve warm or cold, with ice cream of choice.

View Nutrition Facts
Popular Recipes This Week: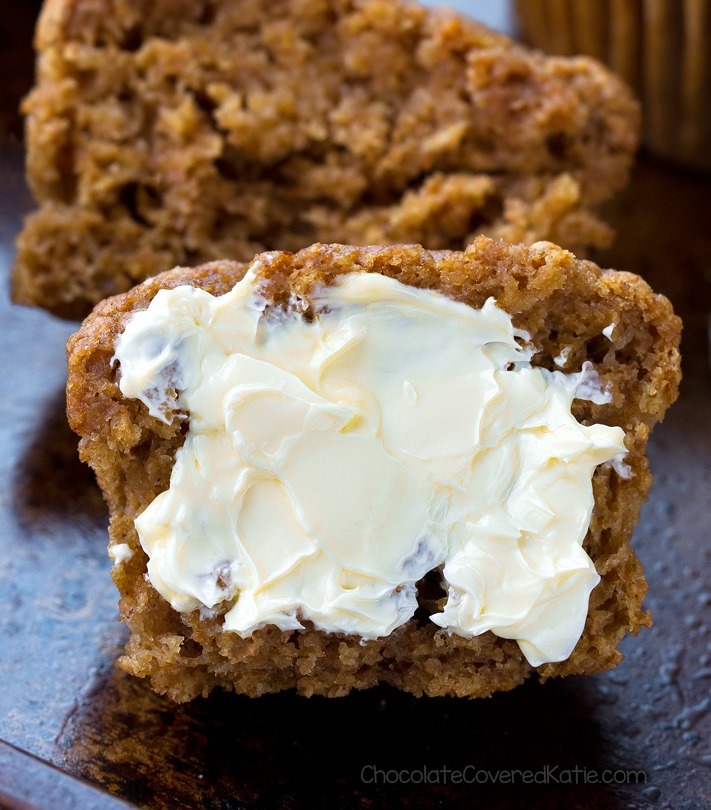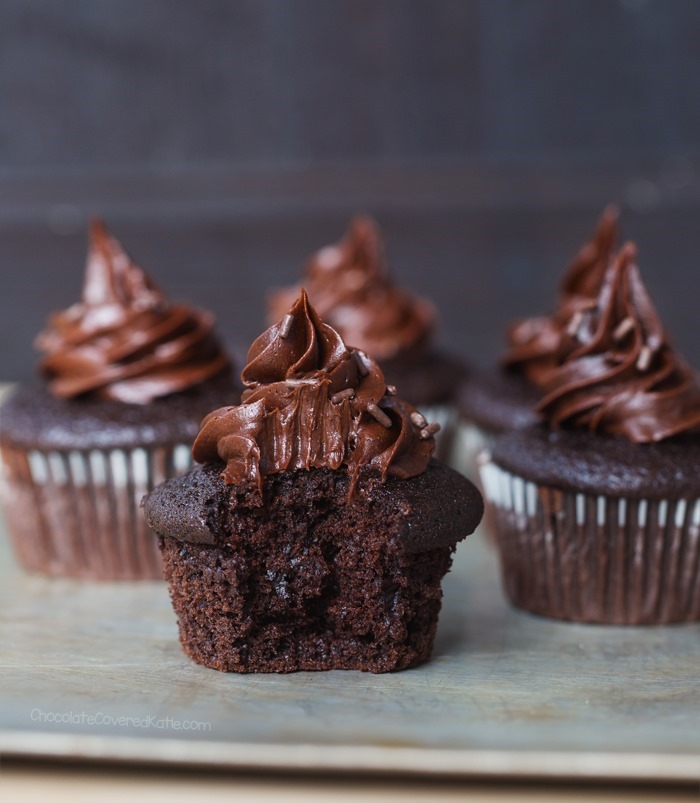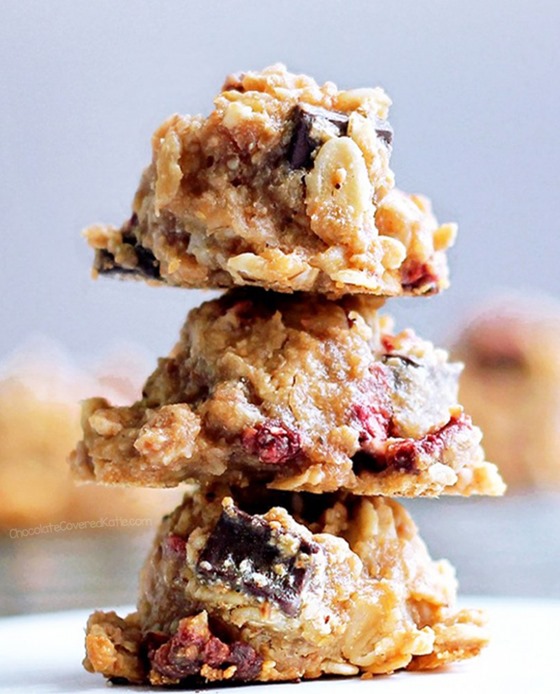 Breakfast Cookies (Vegan, Oil Free)