This healthy banana oatmeal recipe is one of the easiest and most delicious breakfasts you will ever make!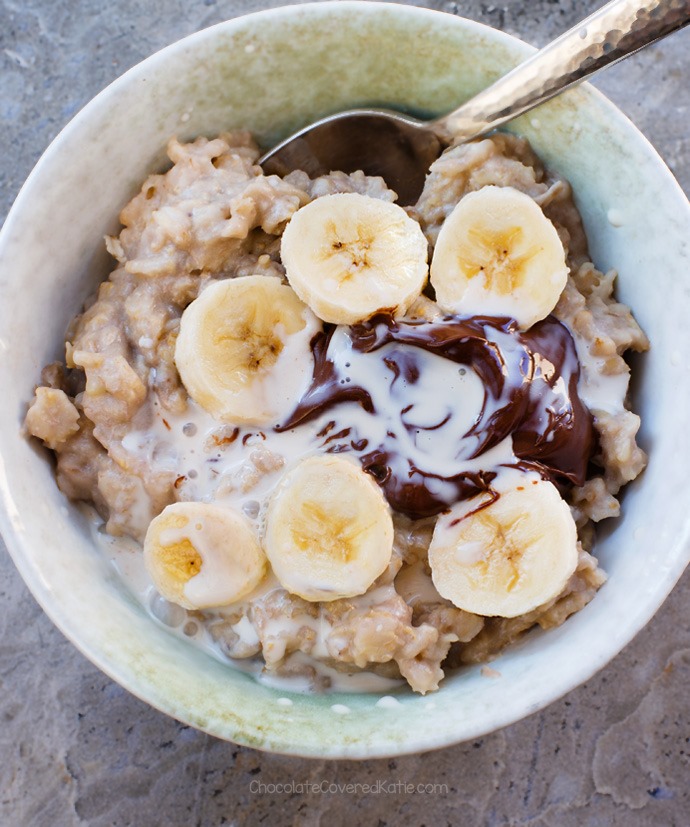 I get so many comments and emails from people saying they'd love to eat healthier… if only it weren't so time-consuming or expensive.
And truthfully, in contrast to this simple banana oatmeal, such a large number of the healthy recipes out there really do make it seem like you need to splurge on specialty flours, superfood powders, and $10 bottles of green juice if you want to be healthy.
But healthy eating doesn't need to be so complicated, and the goal on my blog has always been to make this lifestyle as simple and do-able for as many people as possible.
Also Try These Easy Cinnamon Rolls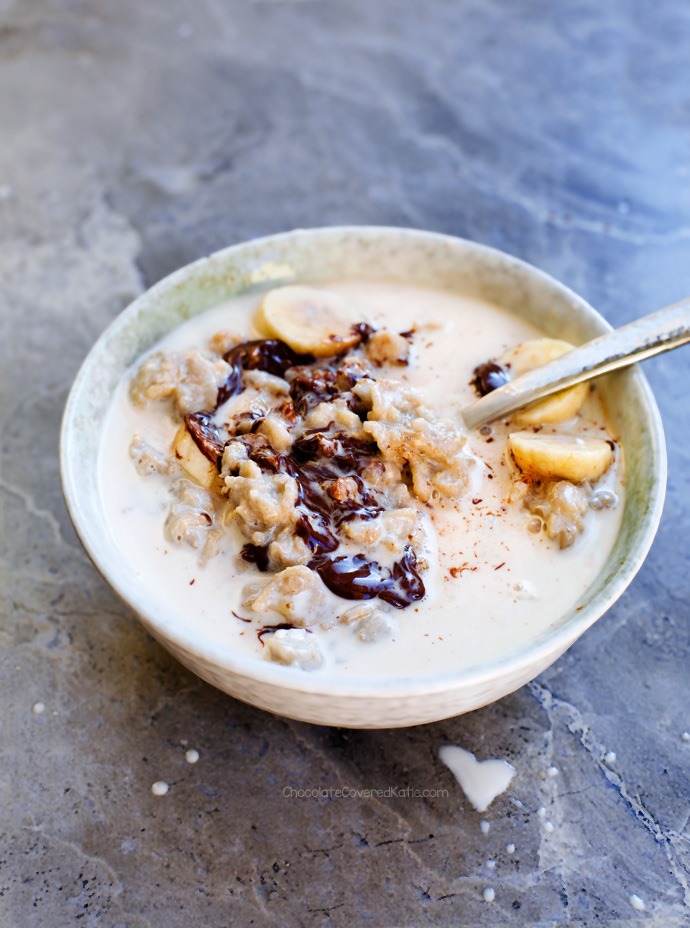 ❤ I love how the milk splashed in the shape of a heart.
I try to ensure most of my recipes call for ingredients you can easily find in regular grocery stores, because I know it's not always feasible or desirable to jet off to Whole Foods every time you just want to make breakfast.
This basic banana oatmeal proves it is not only possible, but also completely delicious, to have a healthy breakfast without all the bells and whistles.
Any grocery store worth its salt will carry all of the necessary ingredients, and you can even make it ahead the night before if you're really short on time.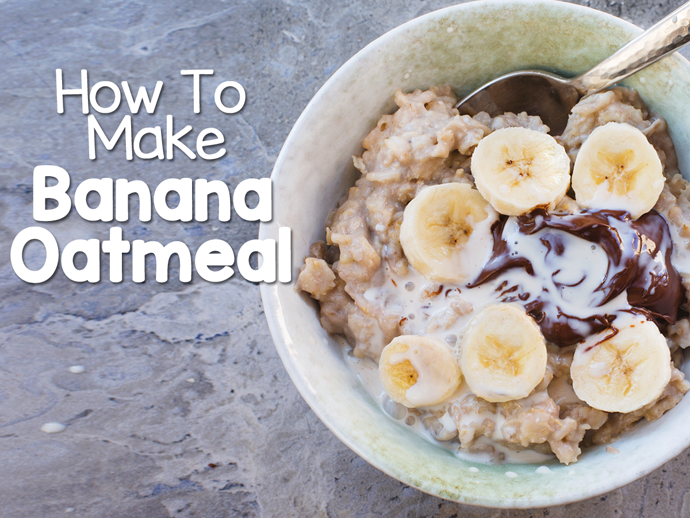 The recipe requires just FOUR main ingredients, and you can dress it up however you'd like. I often will add peanut butter or almond butter, or I'll throw in some mini chocolate chips at the last minute, so they get all melty and amazing.
With this bowl, I decided to add in a spoonful of my Healthy Nutella, and I probably don't need to tell you how that went, right?
Banana + Nutella = Pretty much the perfect breakfast.
Above – watch the video of how to make banana oatmeal
What are some of your favorite easy and healthy breakfast recipes to make?
Please feel free to leave links to your favorite breakfast recipes in the comments, to give breakfast inspiration to other readers.
And if you need more oatmeal inspiration, here's a link to more Healthy Oatmeal Recipes.


Adapted from 5 Minute Chocolate Oatmeal
Banana Oatmeal Recipe
A healthy banana oatmeal recipe to make for a delicious and wholesome breakfast.
Ingredients
1/2

cup

rolled oats

1/4

tsp

salt

1

cup

milk of choice

1/4

cup

water or additional milk of choice

1

large very overripe banana,

mashed

optional 1/4 tsp cinnamon

optional crushed walnuts,

mini chocolate chips, shredded coconut, etc.

sweetener of choice,

if needed
Instructions
Combine all ingredients in a small pot. Bring to a boil over medium heat. Once boiling, stir only occasionally to prevent sticking or boiling over.  It will eventually thicken. Sweeten as desired. Add your favorite toppings. I like peanut butter, mini chocolate chips, or the healthy nutella recipe linked earlier in this post. Serve hot, or refrigerate overnight and serve either hot or cold the next day.

View Nutrition Facts
More Healthy Banana Recipes: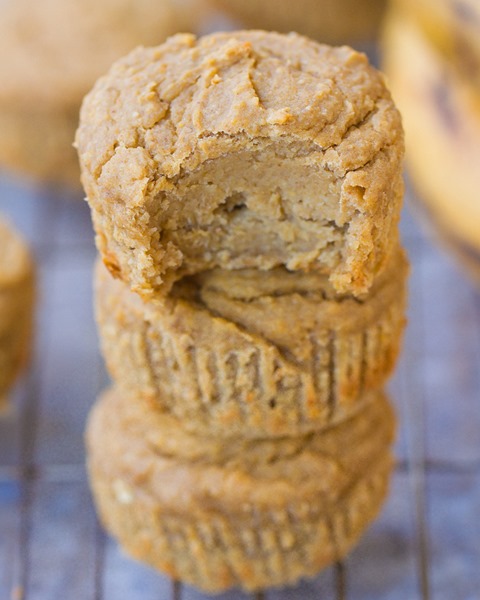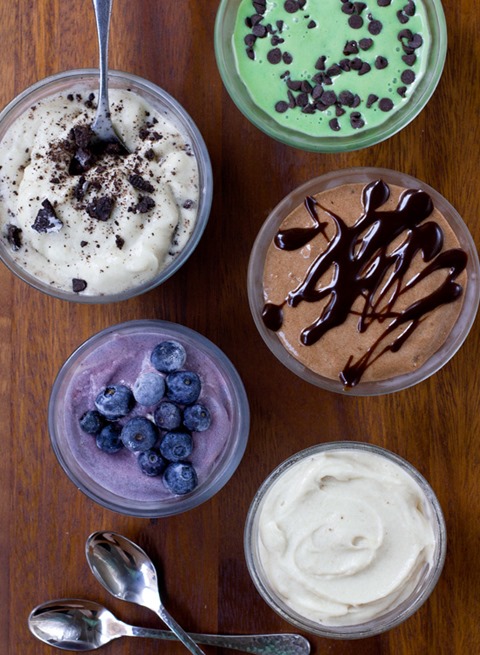 Banana Ice Cream – 10 NEW Recipes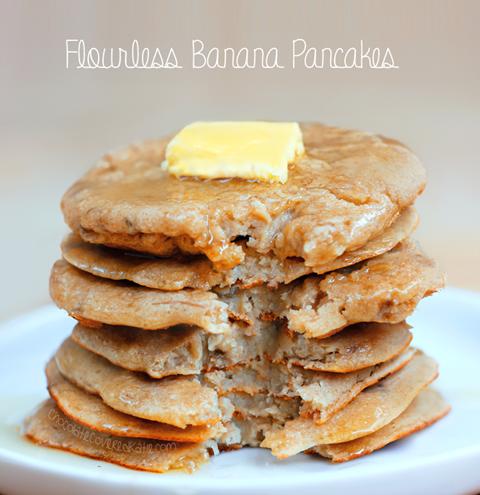 Flourless Pancakes – 3 Ingredients