Soft and fudgy chocolate peanut butter cookies, with thick ribbons of peanut butter swirled into each bite.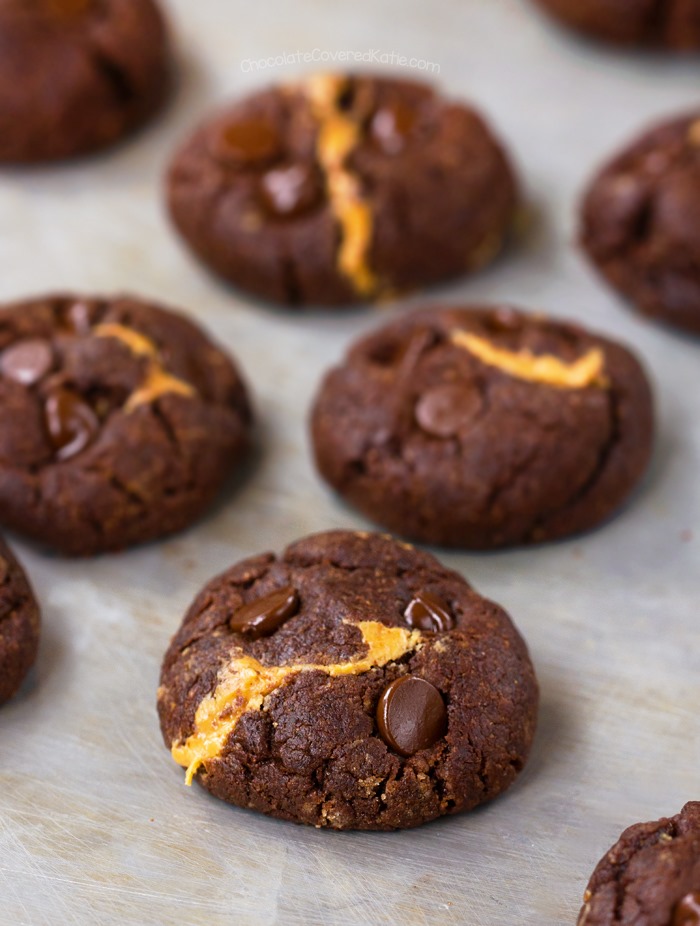 I found you a new favorite cookie.
These homemade chocolate peanut butter cookies are everything you could ever wish for in a cookie.
They are little entities of peanut butter amazingness.
Oh, and they also happen to be really ridiculously good looking.
Like Derek Zoolander-level good looking.
So, they have that going for them.
Also Try These Vegan Brownies – NO Crazy Ingredients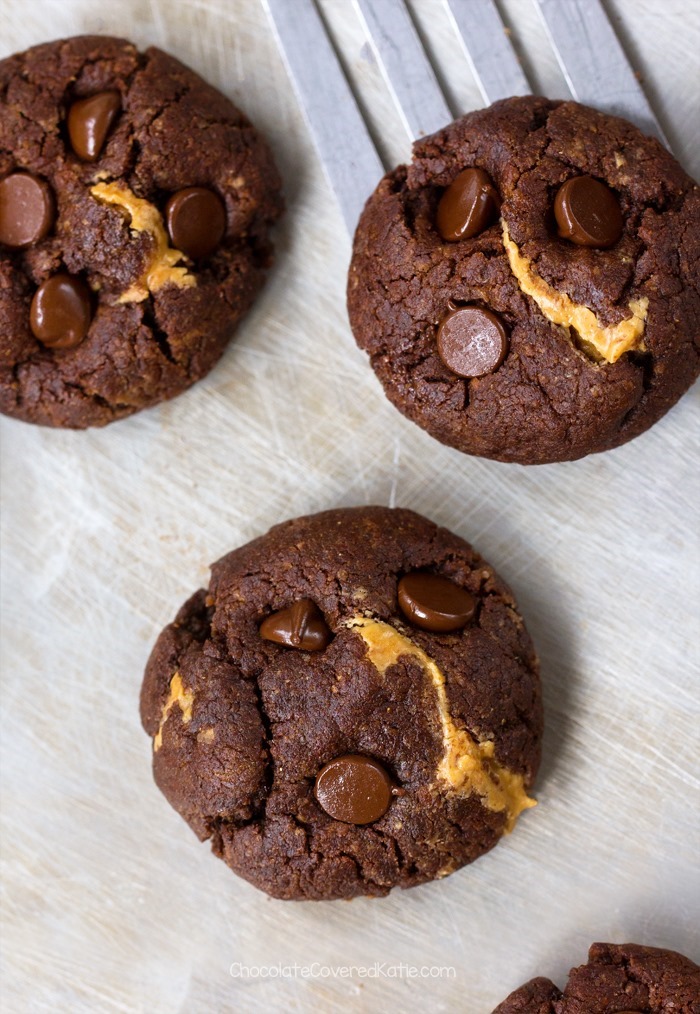 The peanut butter pixie recipe is super easy.
You can even make the dough weeks in advance, roll it into balls, and freeze.
Then all you have to do–if you get invited last-minute to a party or have a sudden midnight cookie craving–is pull the cookie dough balls straight from the freezer!
It's almost too easy…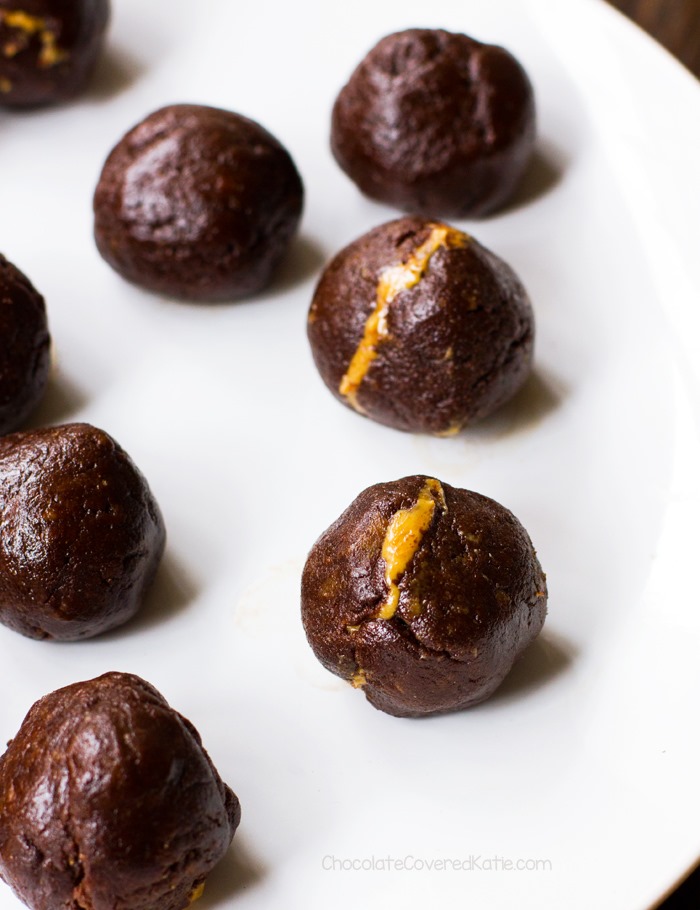 Of course, since the cookies don't have any eggs, you could technically just eat the dough without bothering to bake it at all.
Not that I know anyone who would be crazy enough to do that.
The fact that the recipe makes 15 cookies but there are only 14 cookie dough balls in the video below contradicts the above statement.
However, I have no idea who ate that missing cookie dough ball.
And I definitely didn't do the exact same thing last week with my Vegan Peanut Butter Cookies…
Above – watch me make the cookies!
For an allergy-friendly version or simply to change up the flavor, feel free to substitute the peanut butter with sunflower butter, almond butter, nut-free soybutter, or even cashew butter.
Of course, the filling could be omitted completely if you're craving a plain chocolate cookie instead.
At some point, I also want to try other fillings, such as bananas or raspberry jam.
So if you try one of those before I do, definitely let me know how it goes!


Chocolate Peanut Butter Pixie Cookies
Adapted from these Vegan Chocolate Chip Cookies
Chocolate Peanut Butter Cookies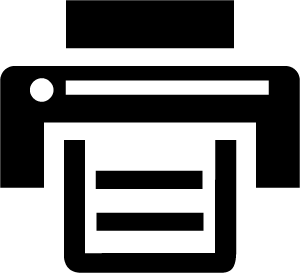 Print This Recipe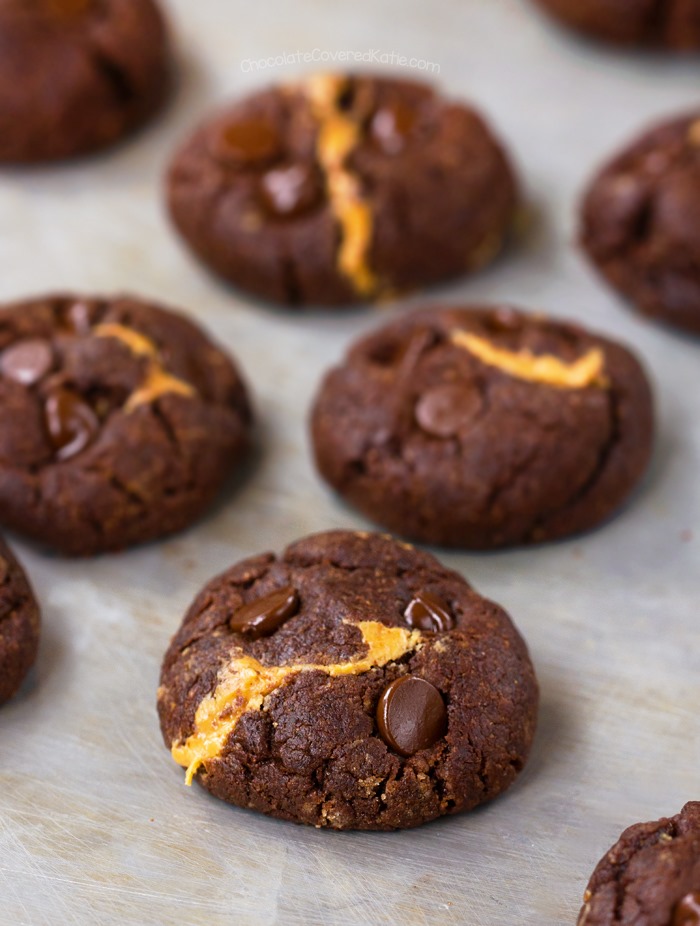 Ingredients
1 cup spelt, white, or oat flour
6 tbsp cocoa powder
6 tbsp sugar, unrefined if desired
¼ tsp baking soda
¼ tsp salt
1⁄4 cup veg or melted coconut oil
3 tbsp milk of choice
2 tbsp pure maple syrup, honey, or agave
1 tsp pure vanilla extract
mini or regular chocolate chips, optional
peanut butter or allergy-friendly sub
Instructions
*If desired, the dough can be made in advance, rolled into balls, and frozen to bake any time you need a quick dessert.
For easier handling, freeze about 10-15 blobs of nut butter (about 1/2 tsp each) before beginning. Preheat oven to 325 F. In a large bowl, stir first 5 ingredients. You can also add some mini chocolate chips if desired. Add remaining ingredients except nut butter. Stir to form a batter. Scoop into balls with a cookie scoop – if it's too wet, refrigerate dough until firm enough to form balls. Smush a frozen ball of nut butter into the center of each cookie (see video), then re-roll. If desired, press some chocolate chips into the tops. Bake 10 minutes – they should look underdone when you take them out of the oven. Allow to cool for 10 minutes before handling, during which time they will firm up. If the cookies haven't flattened, feel free to press down gently with a spoon. Store leftovers in a covered container, 2-3 days.
Trending Right Now: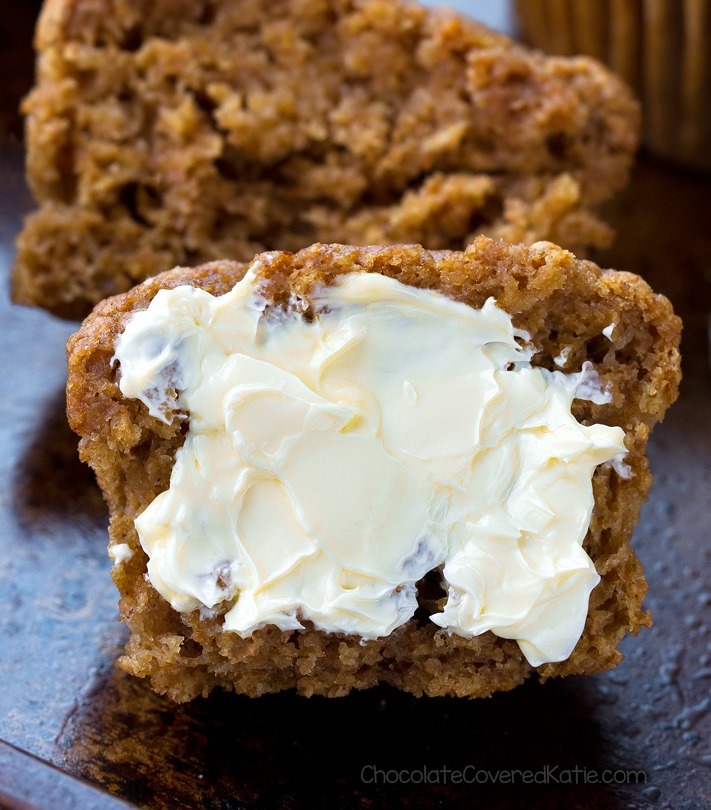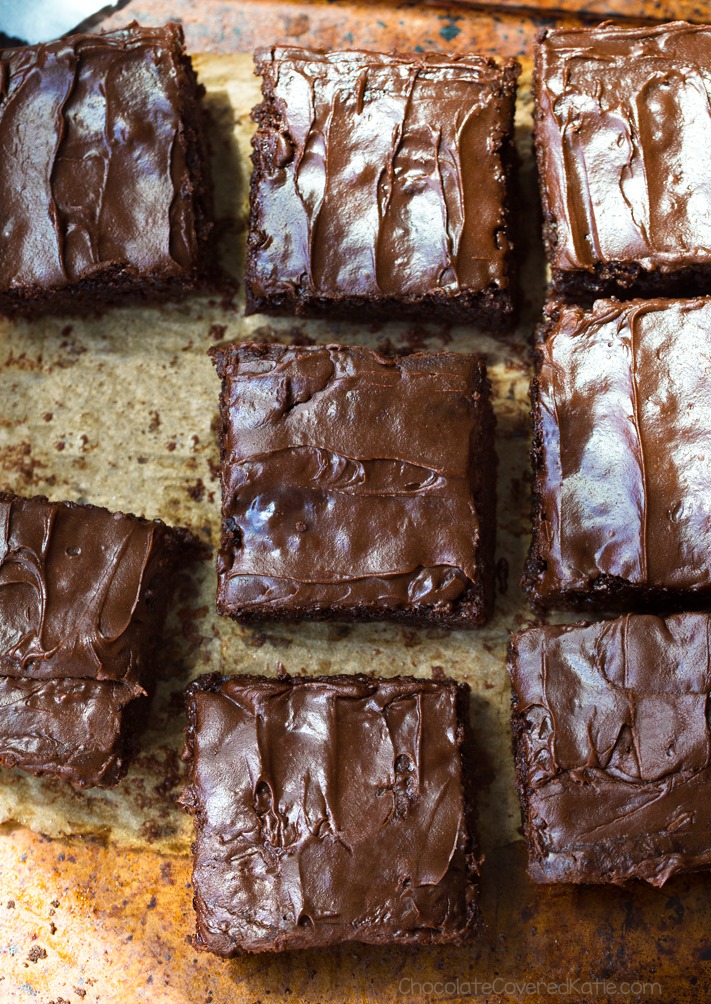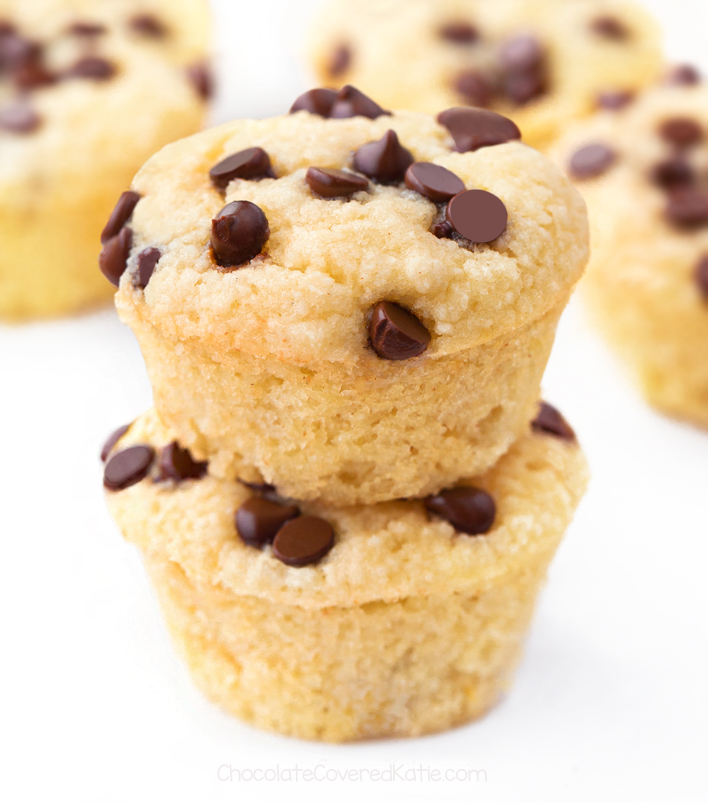 Keto Muffins – 6 Ingredients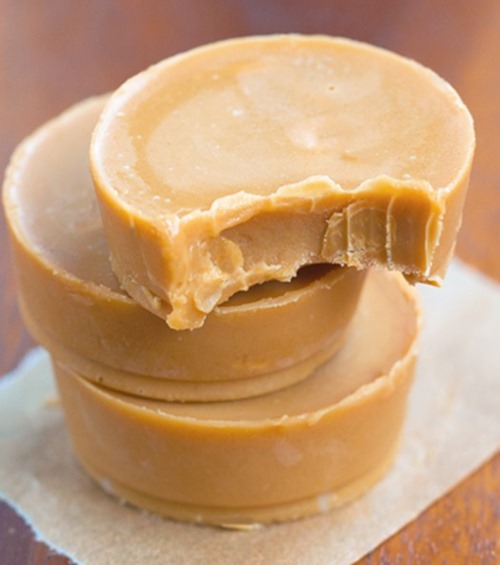 Clean Eating Almond Butter Fudge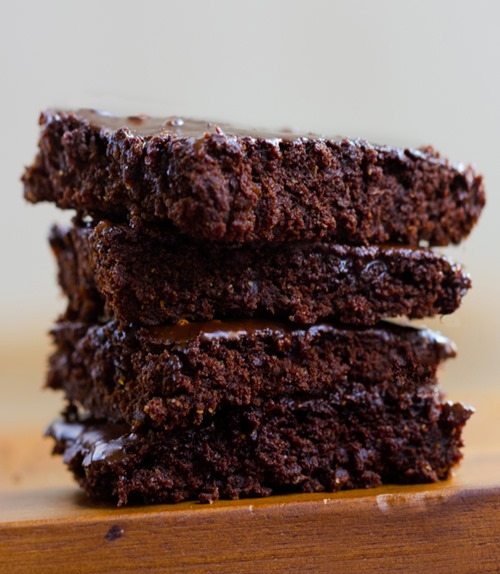 (NO black beans, NO tofu)