Rich, chocolatey, homemade and healthy York peppermint patties.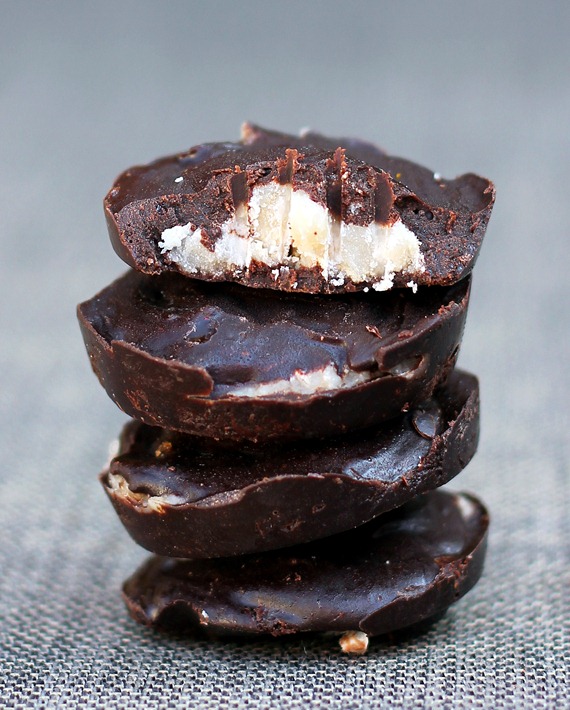 Ooh, look!
Flying chocolate saucers!
Flying into my wide-open mouth. It's funny how they don't need to ask for directions…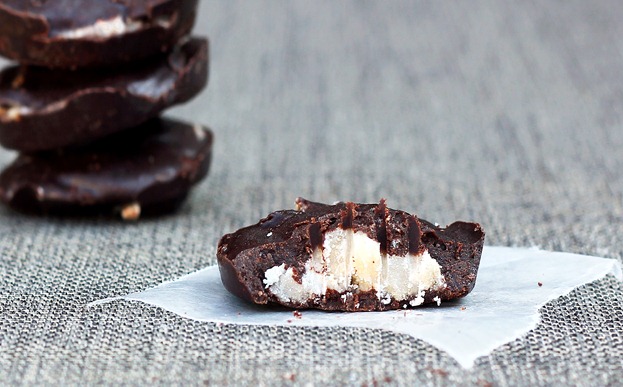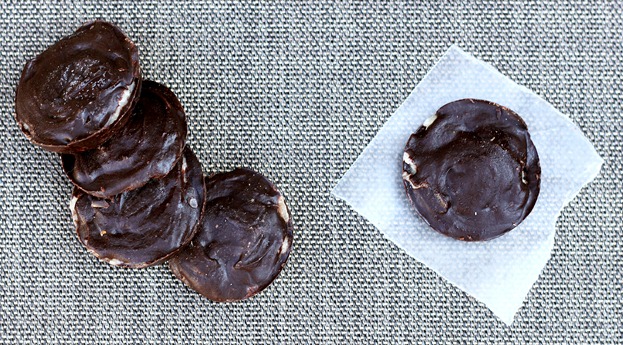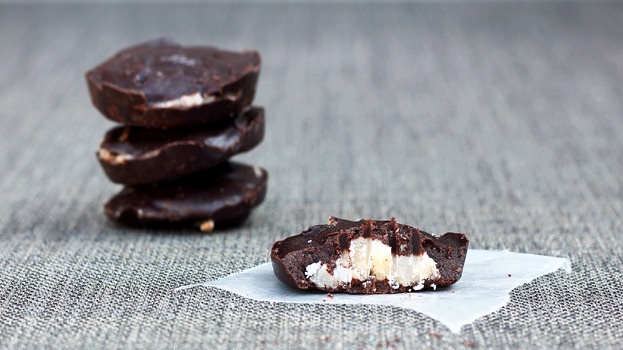 Thick chocolate coating, filled with a rush of sweet peppermint.
These intense chocolate peppermint patties are out-of-this-world good.
*Cue creepy sci-fi music.*
Do you believe there's life on other planets? I know people are considered quacks if they believe in aliens, and I don't believe in the green, googly-eyed aliens of science-fiction movies. But who really knows there's not life in some form outside of our own solar system? Earth is still best, though, because we have chocolate!


Healthy York Peppermint Patties
Healthy York Peppermint Patties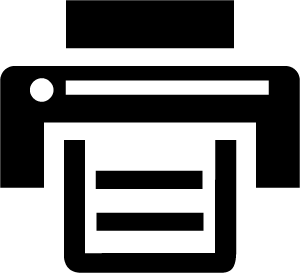 Print This Recipe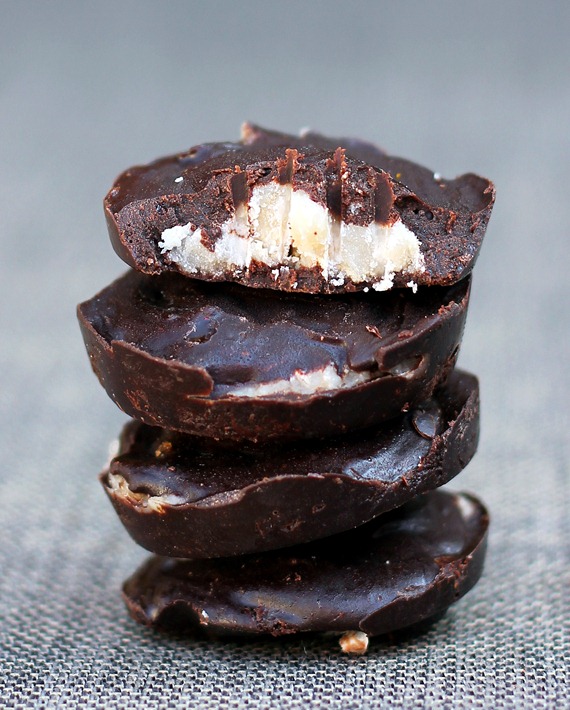 Ingredients
2 tsp water
2 tbsp coconut butter
1/8 tsp pure peppermint extract, or as desired
1 1/2 tsp agave or pure maple syrup, or stevia drops to taste
2 tbsp virgin coconut oil
1/4 cup cocoa powder
2 tsp water
2 tbsp agave or pure maple syrup (see link below for a sugar-free sub)
Instructions
Combine first 4 ingredients in a little bowl. (Best if the coconut butter is not melted.) In a separate bowl, combine last 4 ingredients. In candy molds or cupcake liners, spread out 1/2 of the chocolate, then portion the mint filling on top. Finally, cover with the rest of the chocolate and freeze until chilled. If you'd prefer sugar-free peppermint patties, omit last 4 ingredients and use my Sugar Free Chocolate Sauce.
Substitution notes: If you don't have coconut butter, perhaps you can sub more coconut oil, although I haven't tried this and can't vouch for the results. I haven't tried any coconut-free variations of this particular recipe, but maybe try raw cashew butter or pureed cashews in the filling? If you don't like mint, of course you are free to omit the extract. And you can sub melted chocolate chips for the last four ingredients if you don't have coconut oil.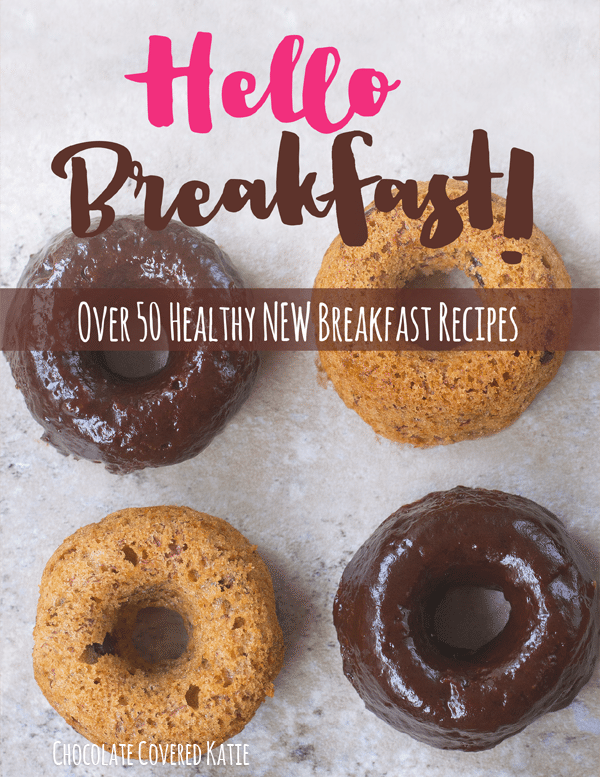 Link Of The Day: