Does this ever happen to you?
You fall in love with a certain food or recipe and want to eat it every single day. I experienced this a few months ago, going on a major carrot-cake kick. I ate everything from cupcakes to Carrot Cake in a Bowl. But the love fest left me feeling so burned out I didn't even want to look at anything carrot-cake for months. Luckily, yesterday afternoon, the carrot-cake monster returned!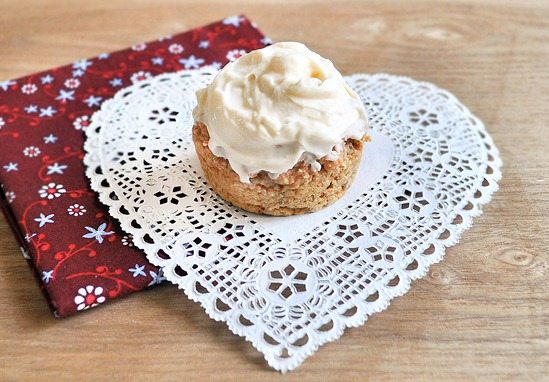 My frosting-topped Single Lady Cupcake.
Now let's talk about that frosting. Normally, I pair coconut butter with all my carrot cake-themed recipes, but yesterday I decided to be different. So I made cashew-banana butter. It's just my regular banana butter recipe (banana blended with peanut butter), except I subbed Artisana cashew butter for the peanut butter.
Since that recipe, with its two ingredients, is much to simple to warrant a post of its own, I'm offering you a different cashew butter frosting recipe today: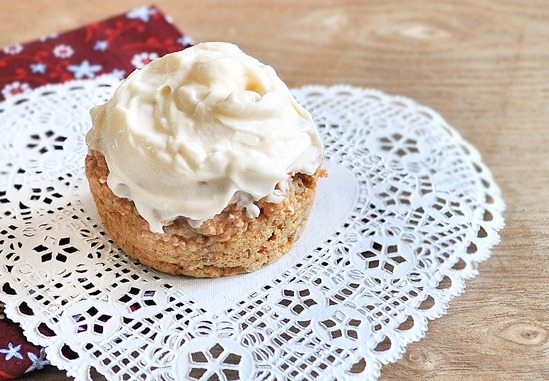 Creamy Dreamy Frosting
(Makes about 1 1/3 cup)
2/3 cup silken-firm tofu (140 g) (Soy-Free Version Here)
6 tbsp raw cashew butter (or peanut or sunbutter)
scant 1/8th tsp salt
1/2 tsp pure vanilla extract
pinch uncut stevia, or powdered sugar to taste
Blend everything in a blender, food processor, or Magic Bullet cup. This frosting is thicker when cold, so it's a good idea to make it up ahead of time.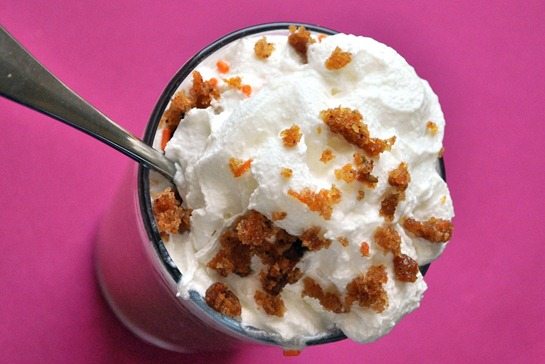 Link Of The Day: Breakfast Carrot Cake Milkshake
Hmmm, maybe it's time to experiment and make some carrot cake blondies…