Flourless Chocolate Muffins. Super healthy chocolate muffins, with NO flour, NO oil, and NO refined sugar!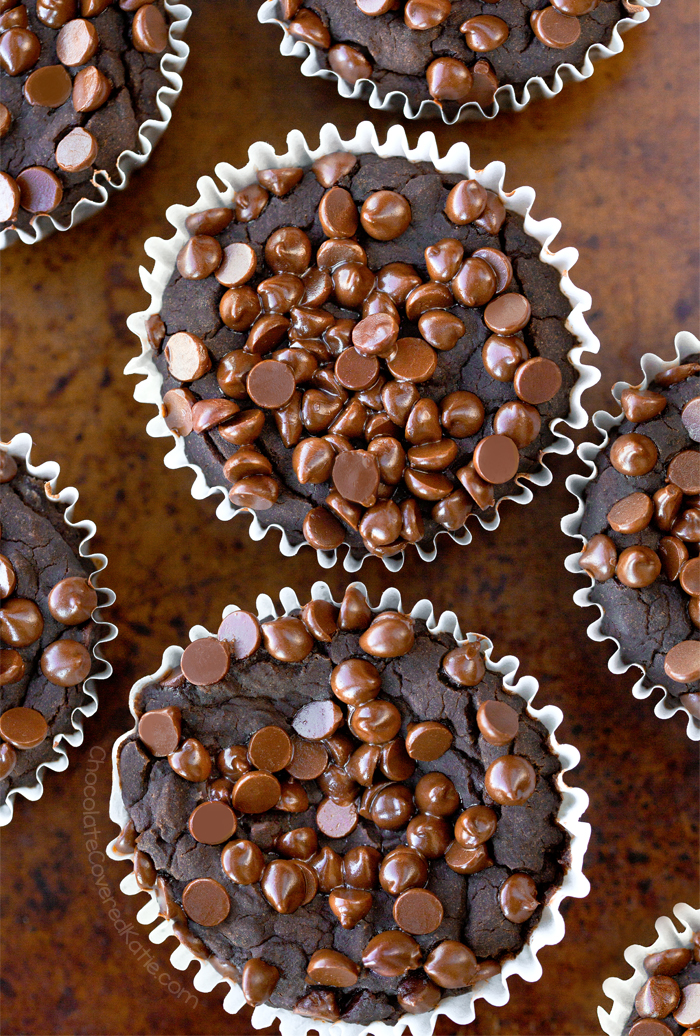 These chocolate blender muffins are so rich and fudgy, it's hard to believe they could possibly be so healthy.
Make them for a healthy dessert or as part of a wholesome breakfast – and they freeze well, so the recipe is great for meal prep!
Still Craving Chocolate? Make This Vegan Chocolate Cake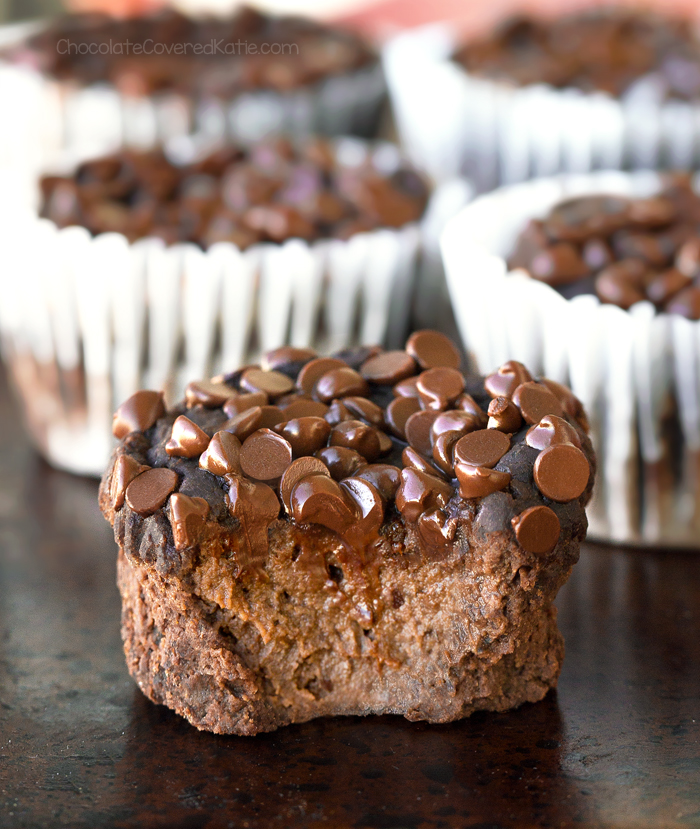 The chocolate muffins were adapted from the original Flourless Blender Muffins.
As soon as I saw the popularity of the original version, of course I had to come up with a chocolate version too.
My first chocolate experiment yielded muffins that sank completely in the centers… but they were still delicious, and you'd better believe I still ate them!
After polishing off the first batch, I focused on a second experiment, which yielded perfect fudgy muffins with a rich brownie-like flavor.
Chocolate Fudge Brownie Muffins, if you will.
Also Try These Brownie Batter Bars – Better Than Regular Brownies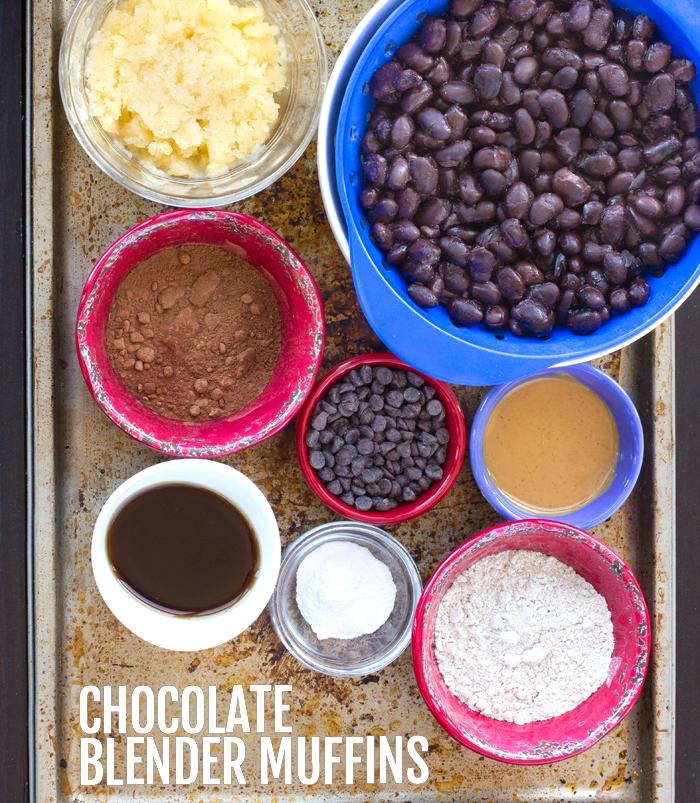 MORE HEALTHY MUFFIN RECIPES:
Applesauce Muffins (oil free)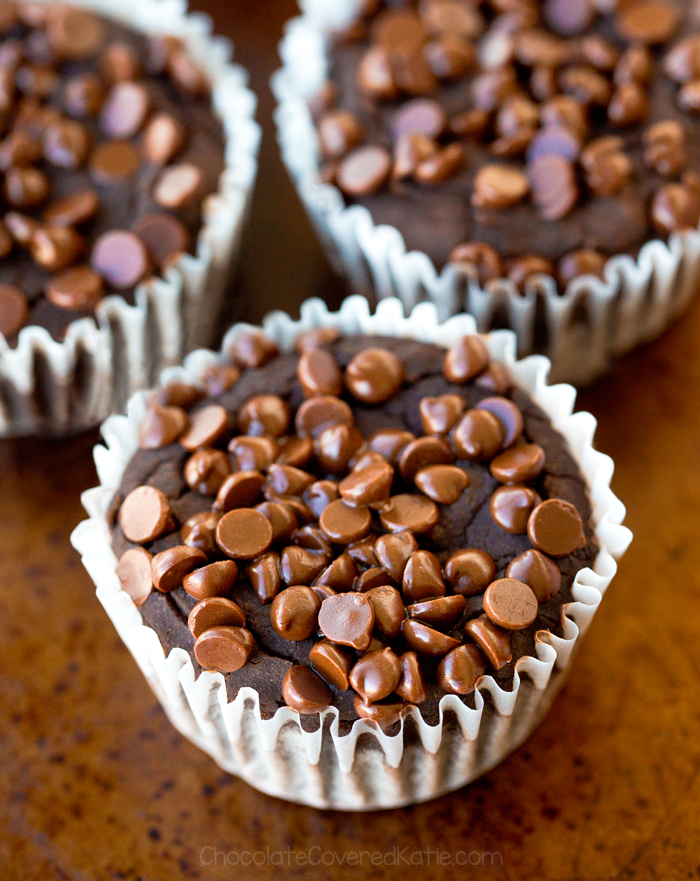 BLENDER MUFFIN BAKING TIPS
The muffins are sweeter and have a fudgier texture if you let them sit overnight before eating, and the liners will peel off easily the next day.
Make sure to drain and rinse the beans well; or cooked beans can be used instead of canned if you'd prefer.
The muffins can be completely flourless, and it's easy to make them into different flavors by throwing in a handful of shredded coconut or exchanging the chocolate chips for peanut butter chips, by adding 1/2 tsp of instant coffee or a few drops of coconut extract, by using different nut butters, or by choosing to use applesauce, mashed banana, or sweet potato.
(Here's the best way how to cook sweet potatoes.)
Above – Watch the video of making the muffins!


Flourless Chocolate Blender Muffins
Soft and healthy chocolate blender muffins for breakfast or snack.
Ingredients
1

can black beans,

or 1 1/2 cup cooked (for keto, try these Keto Muffins)

1/3

cup

mashed overripe banana,

applesauce, or sweet potato

1/3

cup

quick or rolled oats,

or 1/2 cup almond meal (or flour of choice, excluding coconut)

1/3

cup

pure maple syrup,

honey, or agave

1/4

cup

nut butter of choice or allergy-friendly sub

3-5

tbsp

mini chocolate chips,

not optional – omit at own risk

2

tbsp

regular cocoa powder

2

tbsp

dutch cocoa powder,

or additional regular

2 1/2

tsp

pure vanilla extract

3/4

tsp

baking powder

1/4

tsp

salt

1/8

tsp

baking soda
Instructions
*If you're a visual learner like I am, be sure to watch the recipe video above!

Preheat oven to 350 F and line 8-9 muffin cups. Drain beans and rinse extremely well, then pat dry. This is important because it gets rid of any bean flavor. Blend all ingredients except chips until smooth in a blender or high-quality food processor. (If using a blender with no tamper, stop occasionally to stir ingredients with a spoon so they blend evenly.) Stir in mini chips. Portion into the muffin cups – don't overfill or they will rise and then sink in the centers. Add chips to top if desired. Bake 12 minutes. They will look underdone, which is what you want. Transfer the muffins to a container and cover overnight in the fridge. They firm up perfectly!  As with the non-chocolate version, these muffins are supposed to be super fudgy, not fluffy and floury like traditional muffins. Not everyone will love the texture, but if you like the original version, you will probably like these as well! Muffins last 3-4 days refrigerated or 2-3 weeks frozen.

View Nutrition Facts
MORE HEALTHY CHOCOLATE RECIPES: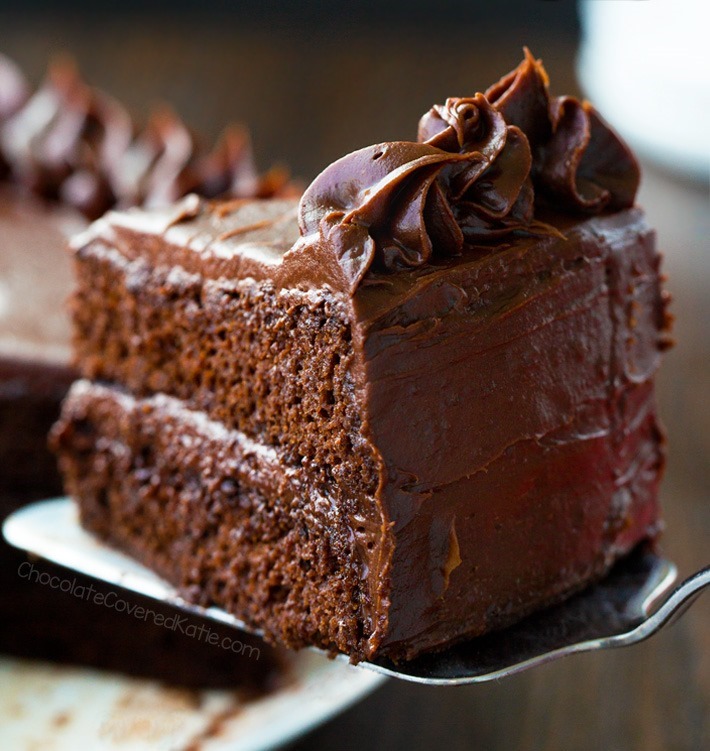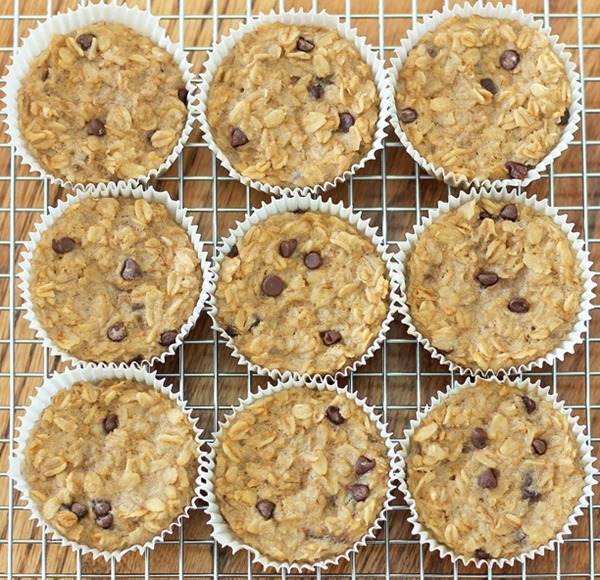 Breakfast Oatmeal Cupcakes To Go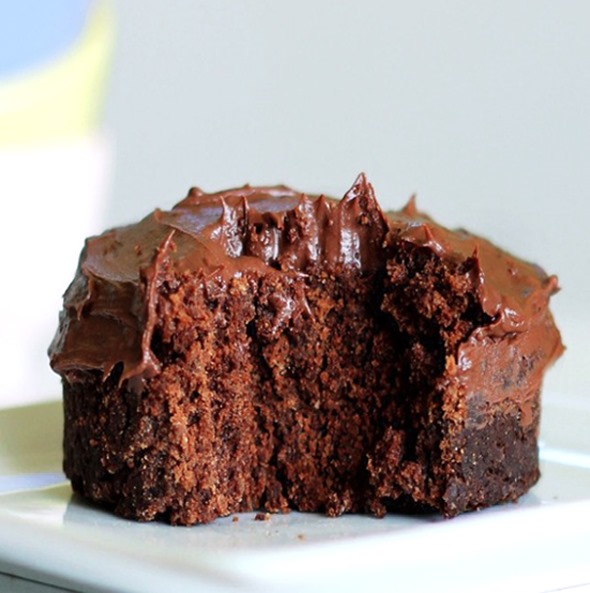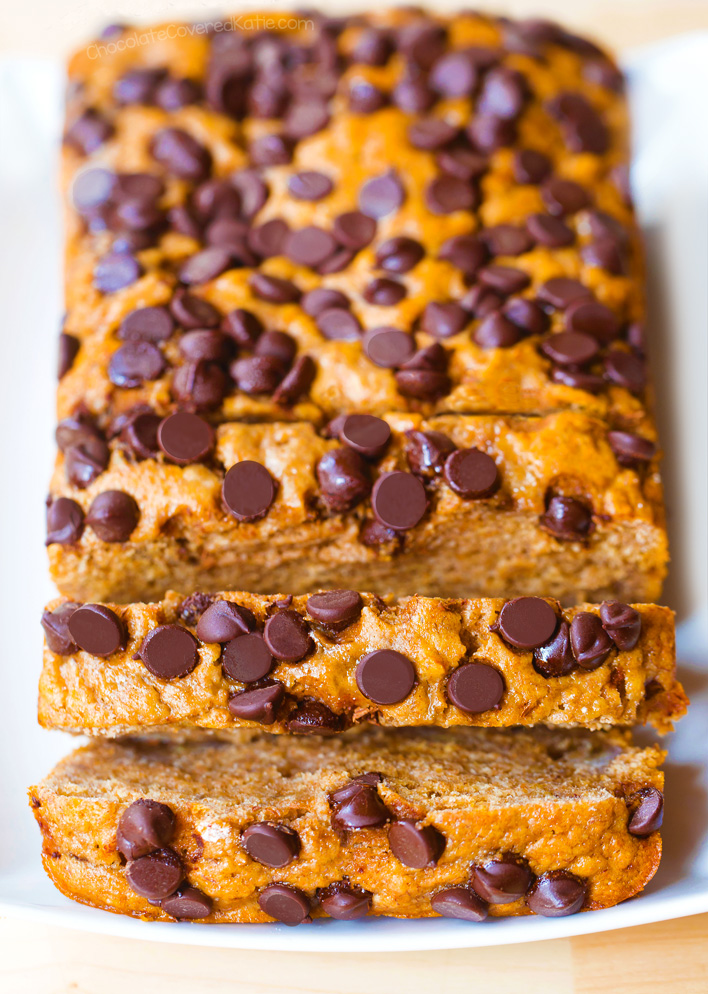 Healthy Banana Bread – OIL FREE Option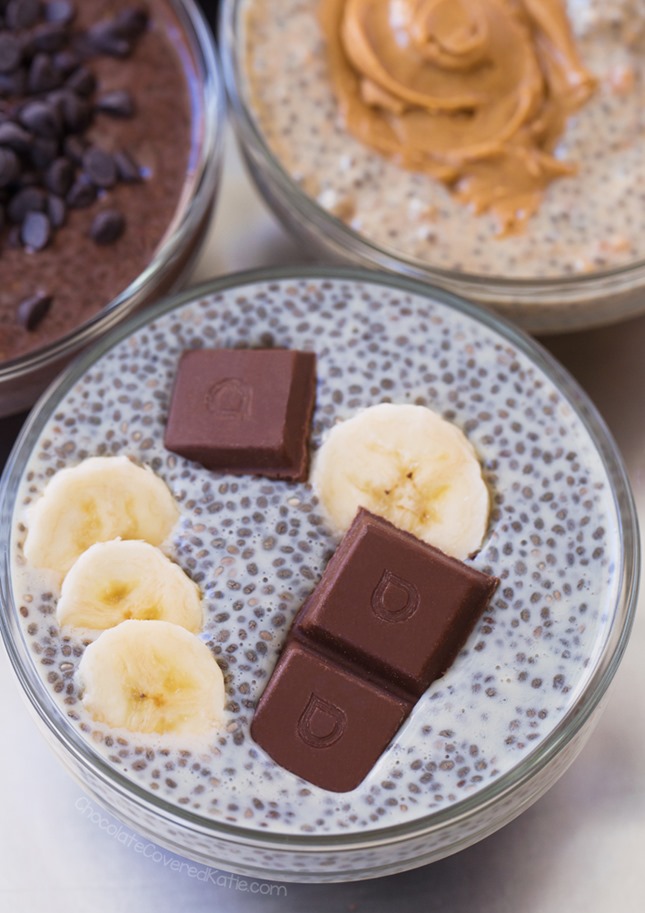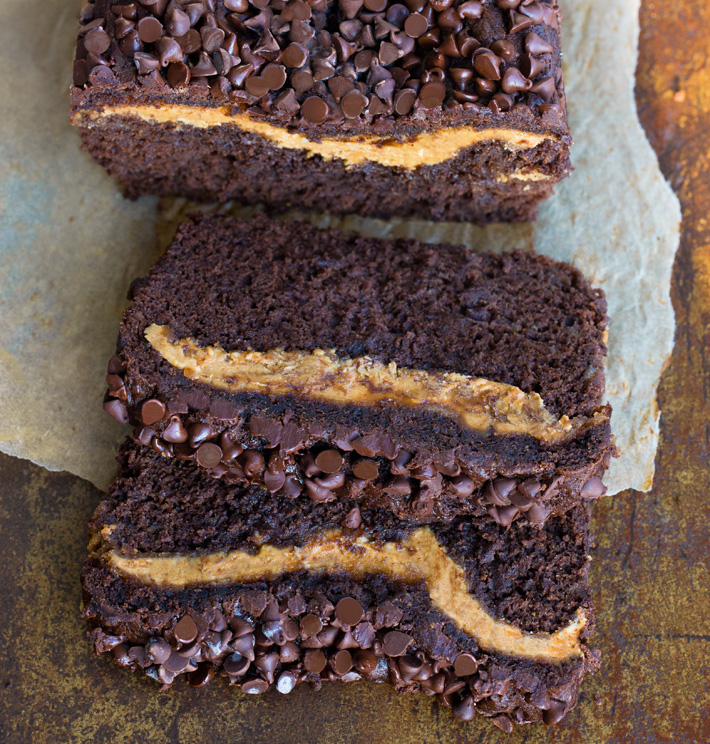 The Ultimate Chocolate Peanut Butter Bread
(From the Hello Breakfast Cookbook)