Sticky, spicy, sweet & sour – this healthy kung pao eggplant is a deliciously wholesome alternative to Chinese takeout!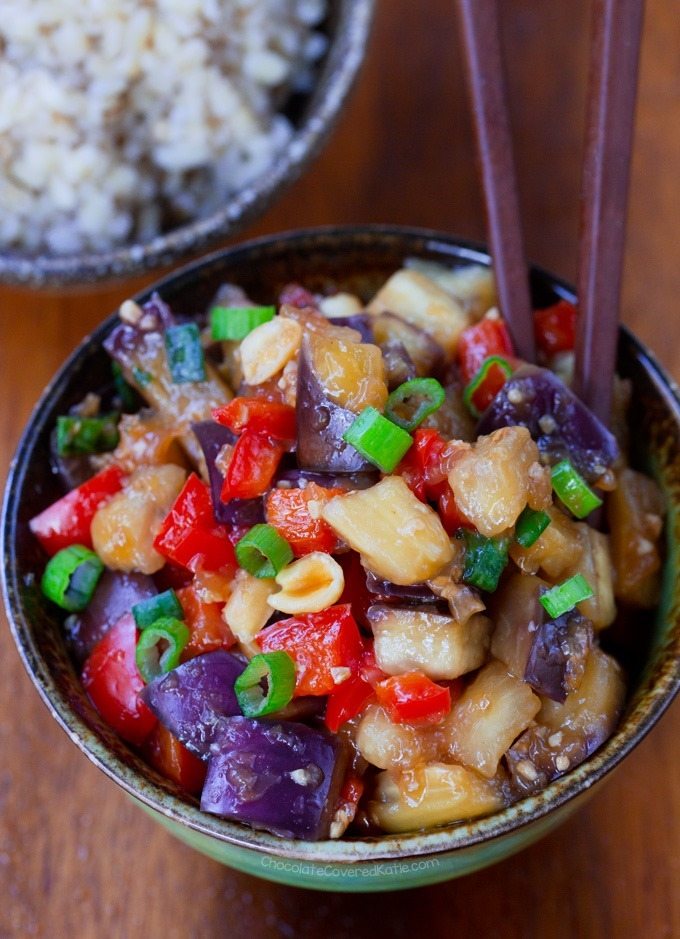 Kung Pao Chicken is one of America's favorite Chinese-restaurant dishes.

It's also quite possibly one of the least healthy, with over 700 calories and 42 grams of fat in a single order.
In this healthy kung pao makeover, that addictively sticky kung pao sauce is soaked up by the diced eggplant and veggies, giving you all the flavor of traditional kung pao while cutting way back on the extra fat, calories, and sugar.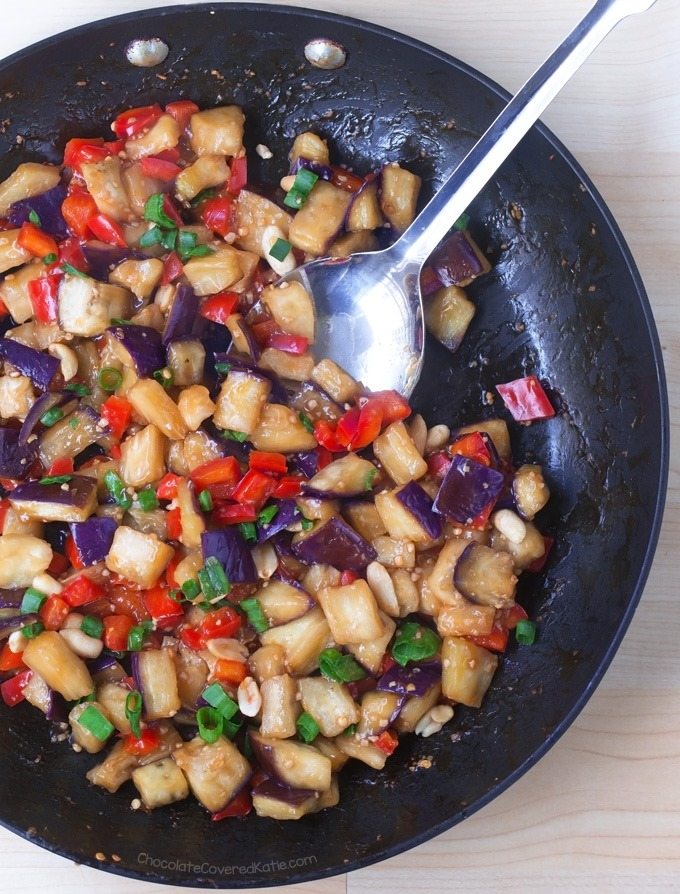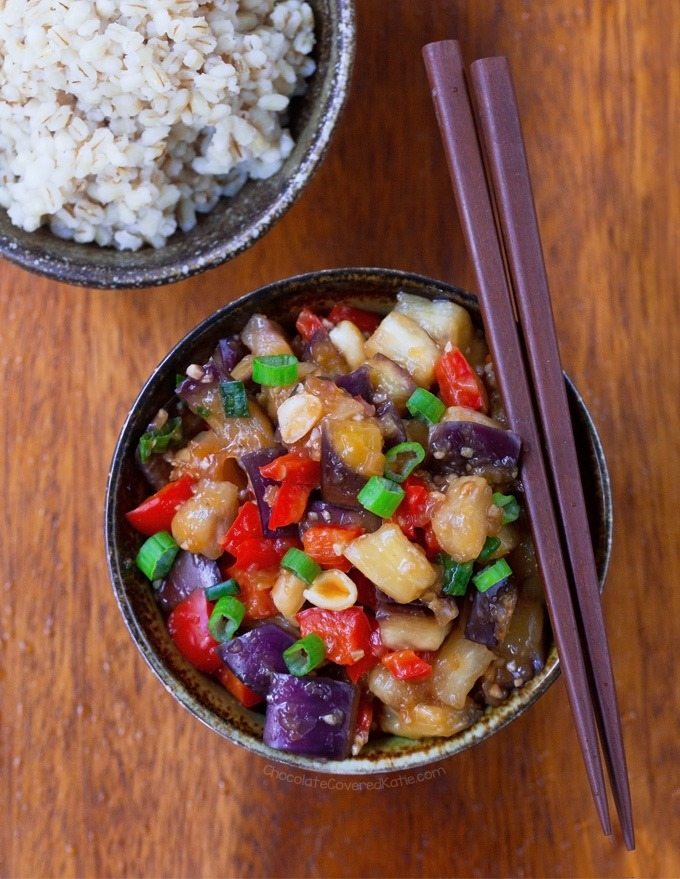 To make the kung pao dish even healthier, I served mine with a side of cooked barley.
It would also be great over quinoa, rice noodles, or even spaghetti squash (See: How To Cook Spaghetti Squash).
If you want to try replacing some or all of the eggplant with extra-firm tofu or beans for extra protein, be sure to report back with results – it sounds like a delicious and fun experiment. And feel free to omit the red pepper flakes if you don't want your kung pao spicy… or add extra if you want it even hotter. For the vegetables, I used red peppers, but any bell peppers will do nicely. Or you can even substitute chopped carrot for the bell pepper. And if you are soy-free or peanut-free, feel free to omit the nuts and play around with coconut aminos or Braggs + a little extra salt for an allergy-friendly alternative.
This healthy kung pao recipe can be completely vegan and gluten-free!



Kung Pao Eggplant
Kung Pao Eggplant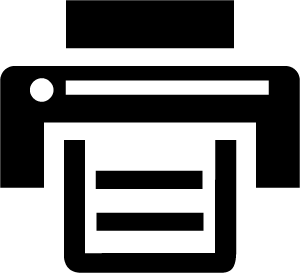 Print This Recipe
Ingredients
5 cups eggplant, cubed small (12 oz)
1 bell pepper, diced
chopped peanuts and green onions, for garnish
2 tbsp soy sauce or gf tamari
2 tbsp water
1 tbsp minced garlic
2 tbsp white wine or vegetable broth
2 tbsp non-gmo cornstarch or arrowroot
1 1/2 tsp white or apple cider vinegar
2 1/2 tsp sweetener of choice, or pinch uncut stevia
1/4 tsp crushed red pepper flakes, or as desired – omit for non-spicy version
Instructions
Fully dissolve the cornstarch or arrowroot in the water, then whisk together with everything except the first three ingredients. Pour half of this sauce over the eggplant and pepper (reserving the other half), and refrigerate for an hour to marinate (if you're in a rush, you can skip the hour's wait – the actual prep and cook work take under 20 minutes). Sauté all ingredients except the garnishes in a little oil or oil spray over medium heat–stirring frequently to prevent sticking–until eggplant and pepper are soft. Add garnishes, and serve over cooked rice or barley if desired.
More Healthy Dinner Ideas: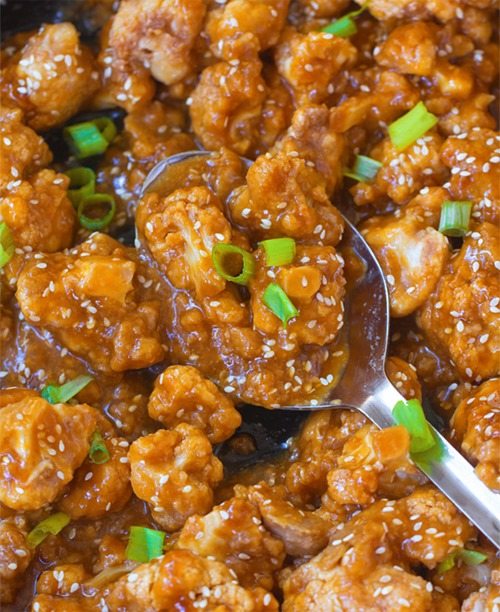 (Reader Favorite)