After making these secretly healthy chocolate chip cookies, they were seriously all I could think about! And so I wanted to immediately share the recipe with all of you.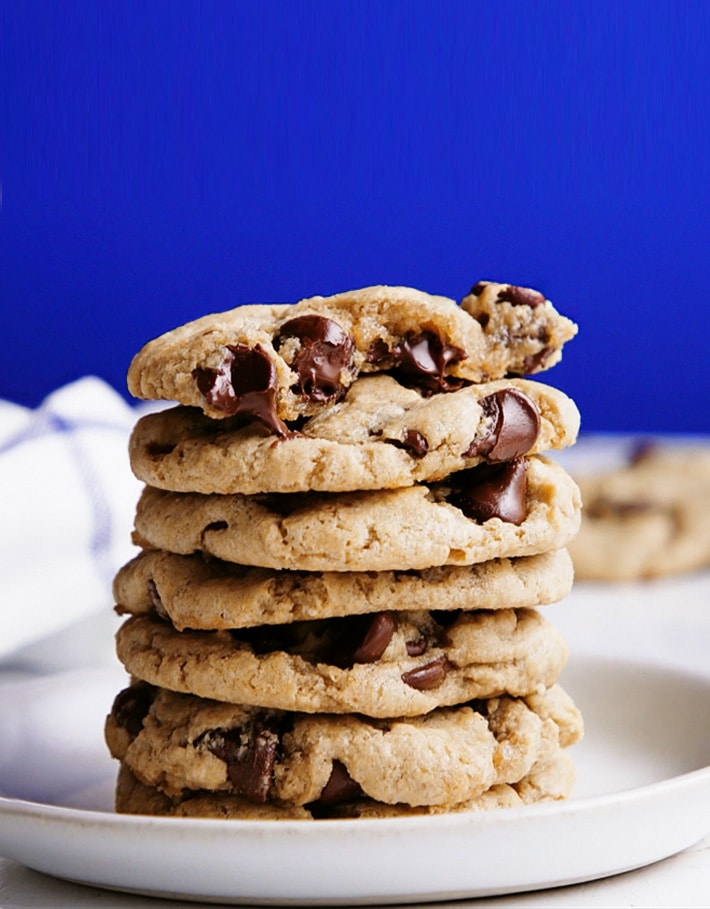 I am so excited to share this healthy chocolate chip cookie recipe.
Like, ridiculously excited.
The perfect chocolate chip cookie should be soft, chewy, and crispy, all at the same time, with just the right amount of chocolate chips.
These super healthy chocolate chip cookies definitely meet those standards, all while having less fat and sugar than traditional Toll House chocolate chip cookies.
They are so fantastically delicious… and not just for a healthy cookie either!
Readers also love this Chocolate Mug Cake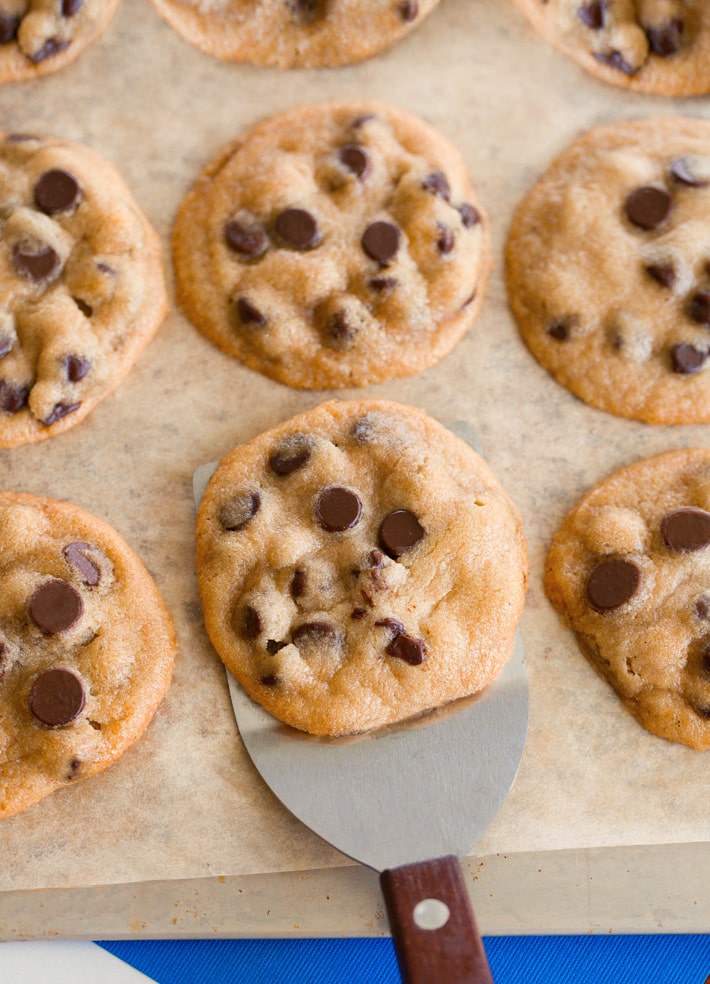 Homemade healthy chocolate chip cookies
I made a big batch of these healthy chocolate chip cookies late last night.
The initial plan had been to pack them up and take the entire batch of the cookies to a friend's outdoor annual summer party.
However, I ended up eating so many on my own, both the finished cookies and the raw dough, that now I'll need to make more.
The cookie dough is eggless, which can be both a good and a bad thing. It's good because I can feel better eating more of it.
But it means there will be fewer cookies after you eat all the dough!
You might also like these Snowball Cookies
Above, watch the step by step healthy chocolate chip cookie recipe video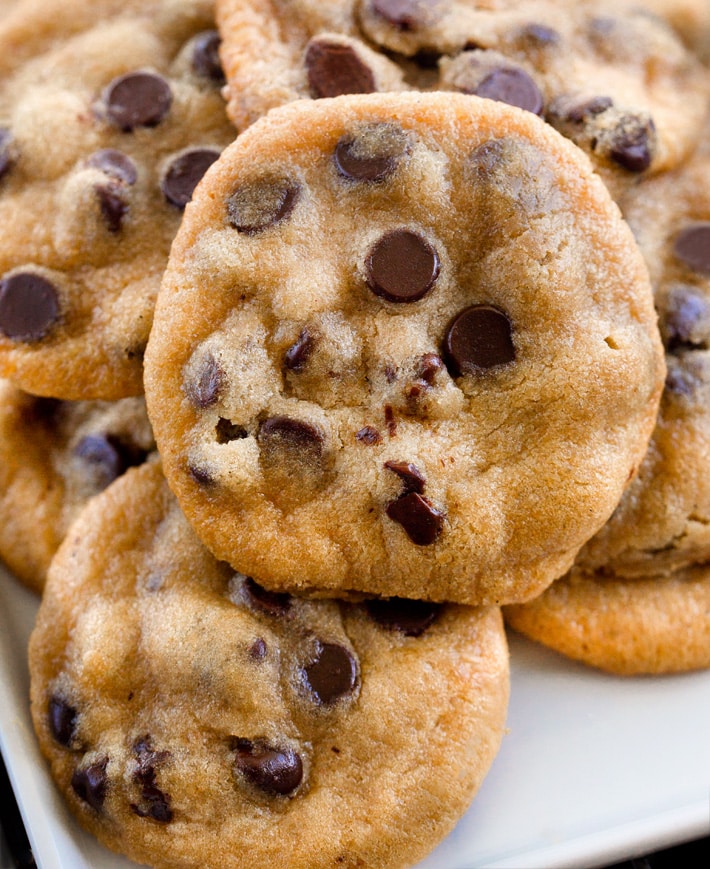 Healthy chocolate chip cookie ingredients
To make the recipe, you will need the following: chocolate chips, oat flour, baking soda, pure vanilla extract, salt, sugar, oil, and milk of choice.
They taste like classic chocolate chip cookies because the recipe uses only basic cookie ingredients, with no applesauce, banana, flax meal, chia seeds, or avocado.
These cookies can be whole grain, gluten free, vegan, and much lower in sugar, fat, and calories than packaged or homemade traditional chocolate chip cookies.
Plus, there's no cholesterol, no butter, and no eggs in the recipe. The cookies can also be refined sugar free if you use coconut sugar, evaporated cane juice, or date sugar.
But they're so good that I promise you'll never be able to tell.
In fact, this might just become your new favorite chocolate chip cookie recipe!
Or here is a high protein version: Protein Cookies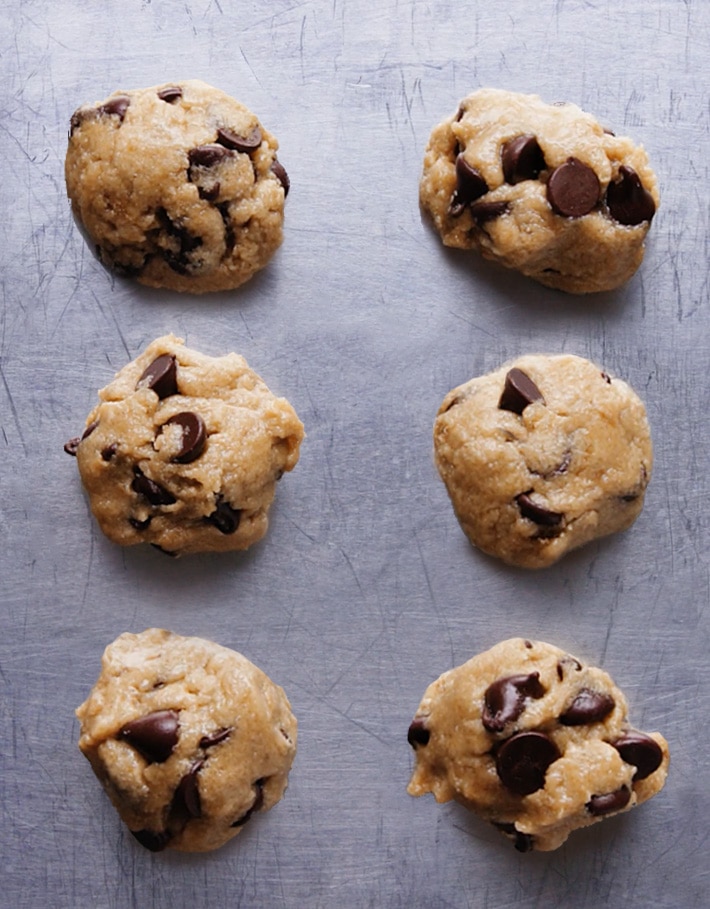 Recipe add in ideas
Try mixing one third cup of chopped walnuts, macadamia nuts, or pecans into the cookie dough before shaping it into cookies.
You can also stir in a handful of shredded coconut or crushed peanuts to add both flavor and texture.
For fancy chocolate chip cookies, replace the chocolate chips with chopped chocolate bars or chocolate chunks. Sprinkle with sea salt after they come out of the oven.
Not feeling the chocolate chips? Substituting an equal amount of raisins turns them into healthy oatmeal raisin cookies!
Want peanut butter cookies? Try my favorite Vegan Peanut Butter Cookies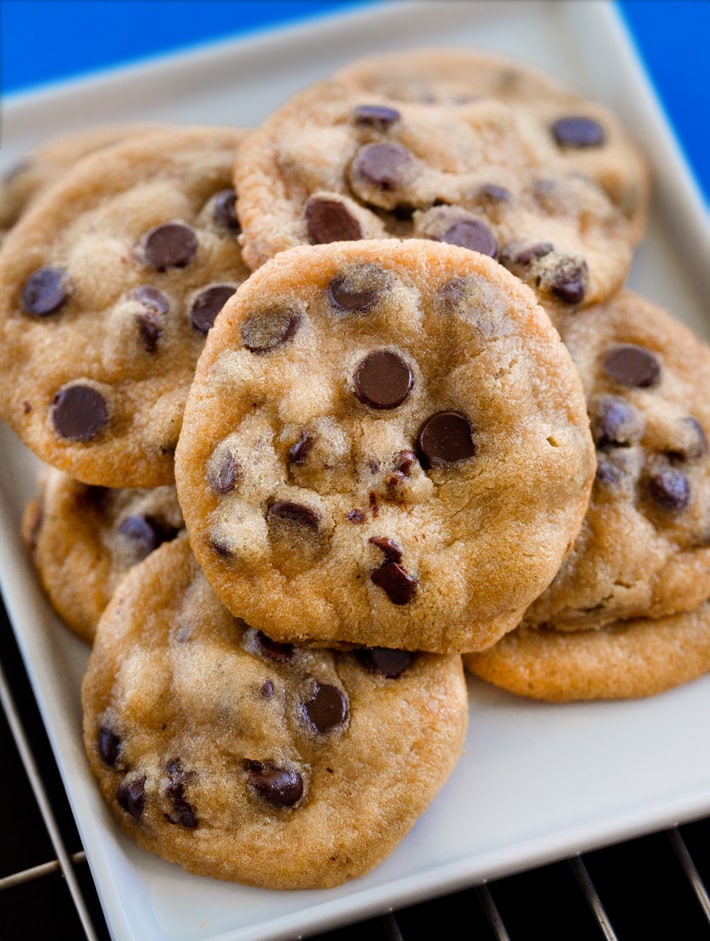 How to make the best healthy chocolate chip cookies
Gather all of your cookie ingredients, and preheat the oven to 380 degrees Fahrenheit.
Combine the oat flour, baking soda, salt, sweetener, and chocolate chips in a large mixing bowl, and stir well to ensure everything is evenly mixed.
Add in the pure vanilla extract, vegetable or coconut oil, and milk of choice (dairy free if desired). Form the dough into one big ball, then break off into smaller pieces and roll into cookie dough balls.
For soft chocolate chip cookies, refrigerate until chilled (or overnight). For crispier cookies, you can bake them right away.
Place the cookies onto a cookie tray, and bake on the oven's center rack for nine minutes. Then remove from the heat when they are still a little undercooked.
Let the healthy chocolate chip oatmeal cookies sit for ten to fifteen minutes before handling, because they will firm up as they cool down.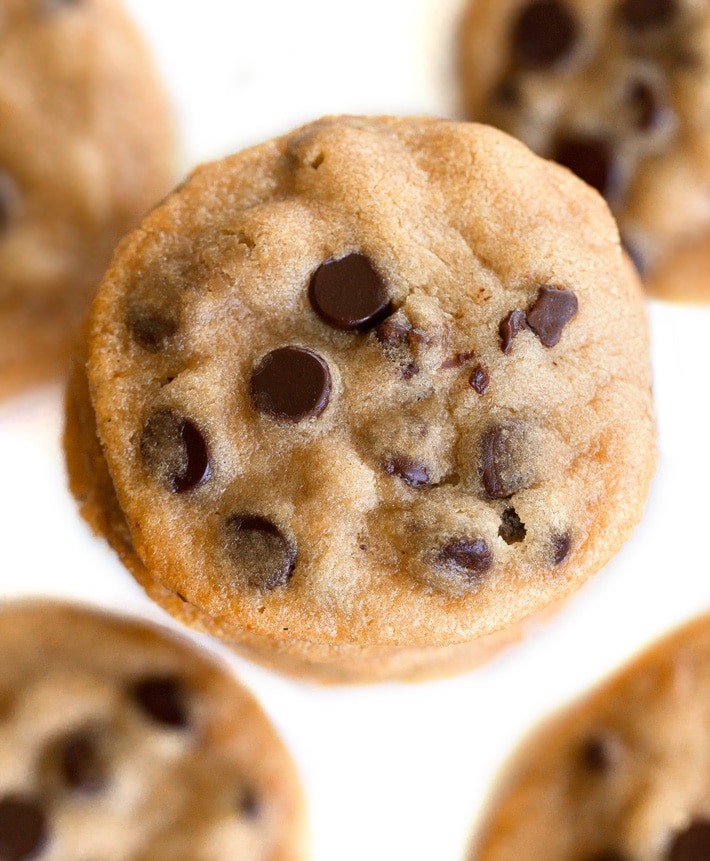 Cookie baking and storage tips
The cookies should spread out in the oven, but every now and then they might not. This can be due to factors such as climate, elevation, or humidity in the air on a particular day. Just press them down with a spoon after baking if needed.
If you like chewy chocolate chip cookies, store leftovers in a lidded airtight plastic container. If you want crispy cookies, store leftover cookies in a glass container.
You can also make chocolate chip cookie dough balls ahead of time and freeze them to bake at a later date. Thaw the frozen cookie dough before baking.
For low carb cookies with almond flour, bake these Keto Cookies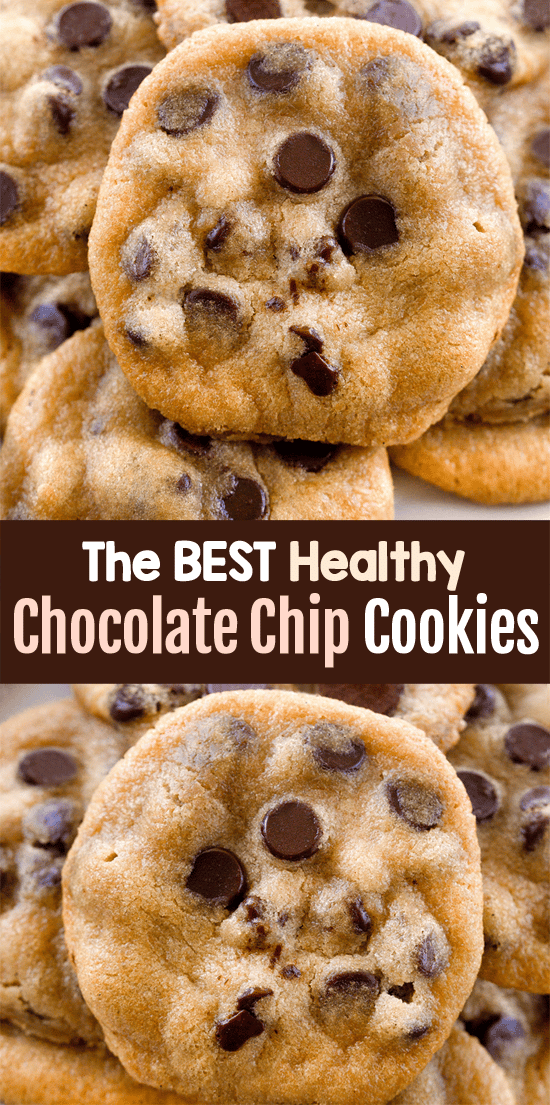 Healthy Chocolate Chip Cookies
How to make the best healthy chocolate chip cookie recipe that yields delicious soft and chewy cookies.
Ingredients
1

cup

oat flour

1/2

tsp

baking soda

1/4

tsp

salt

4

tbsp

coconut sugar or brown sugar

4

tbsp

regular sugar,

unrefined if desired

1/3

cup

chocolate chips,

or more if desired

optional 1/3 cup chopped nuts

1

tsp

pure vanilla extract

2

tbsp

vegetable or melted coconut oil

3-5

tbsp

milk of choice,

as needed
Instructions
Healthy Chocolate Chip Cookies Recipe: Preheat oven to 380 degrees. Combine dry ingredients and mix very well. Add wet, and form into a big ball. Now make little balls from the big one. For soft cookies, refrigerate until cold (otherwise, just bake right away). Bake 9 minutes. Remove from oven when they're still a little undercooked, then it's important to let cool 10 minutes before removing from the tray, as they'll continue to cook while cooling. They should have spread out, but every now and then they might not (climate plays a huge role in baking), so just smush down with a spoon if needed. You can also choose to make extra cookie dough balls and freeze them to bake at a later date. For softer cookies, store in a lidded plastic container. For crispier cookies, store in a lidded glass container.

View Nutrition Facts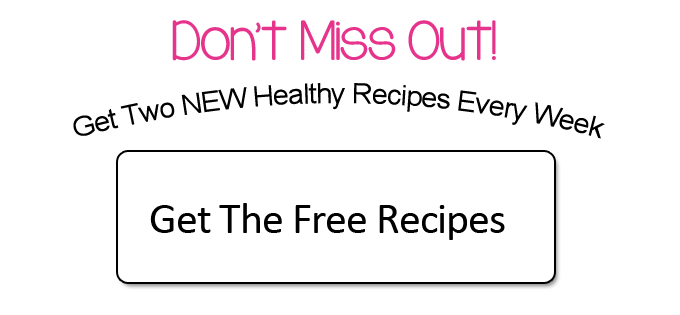 More Healthy Cookie Recipes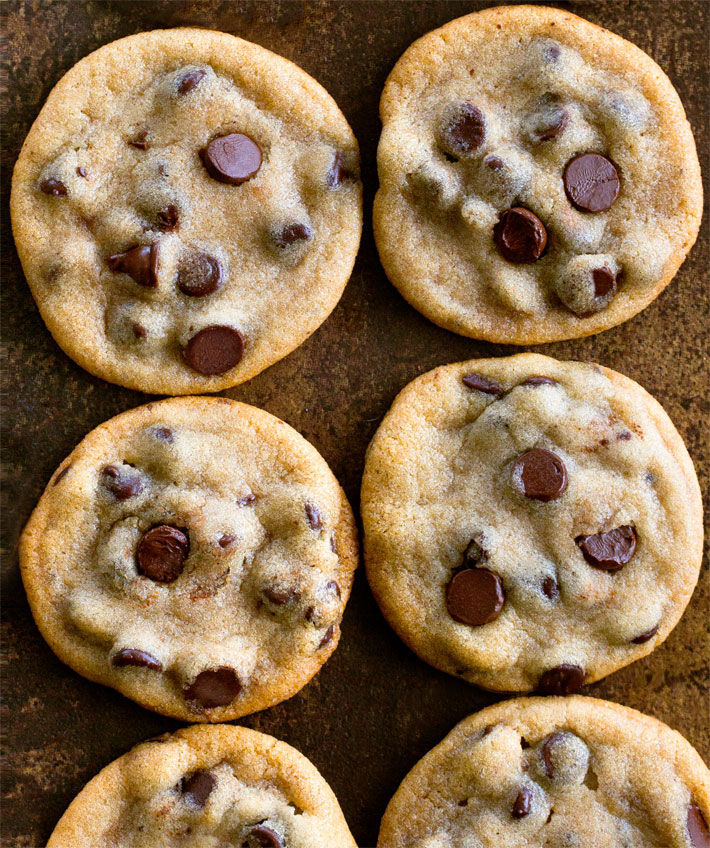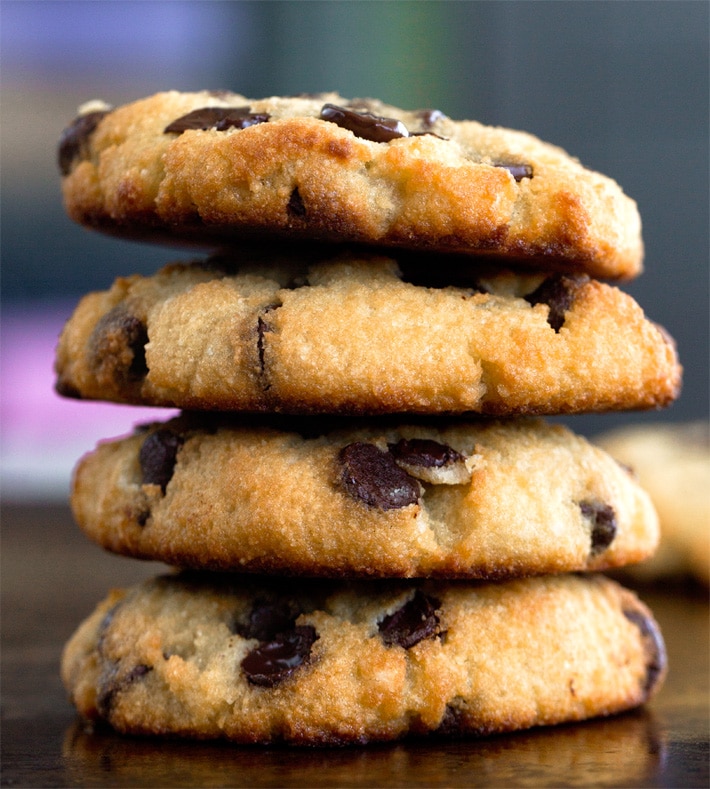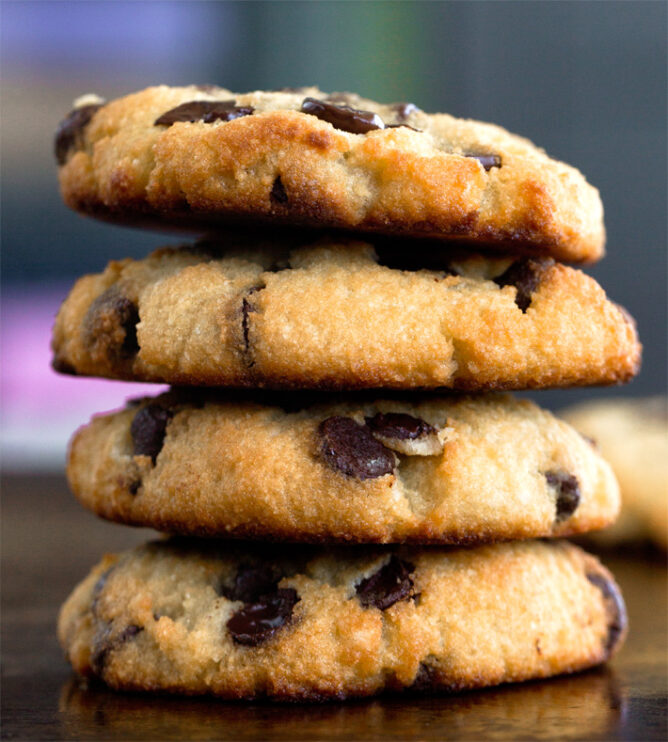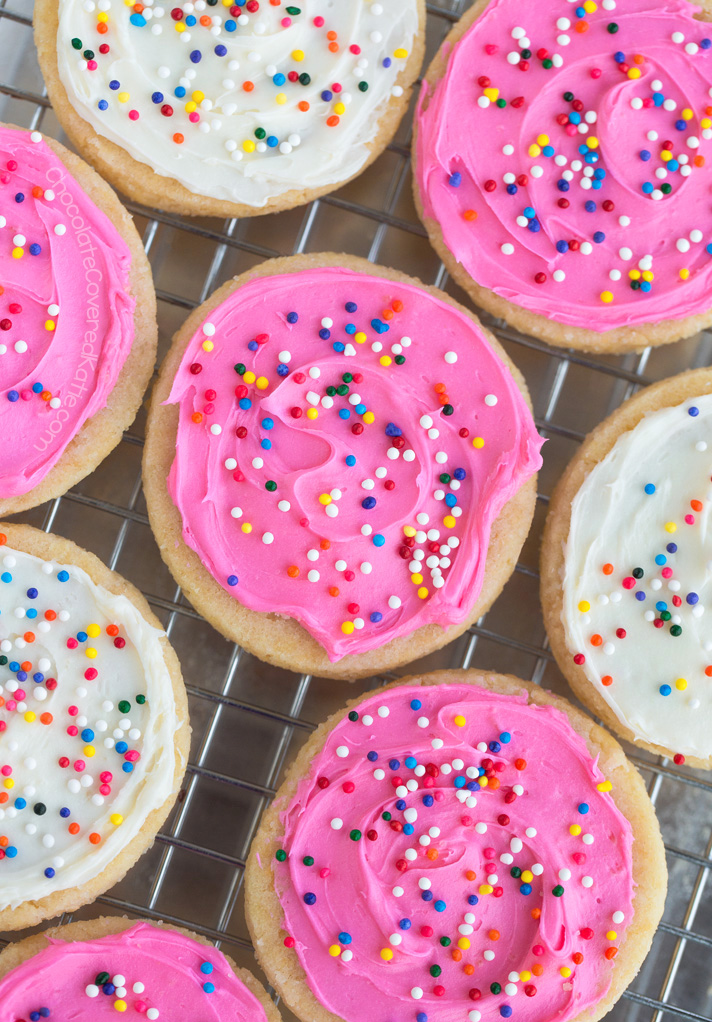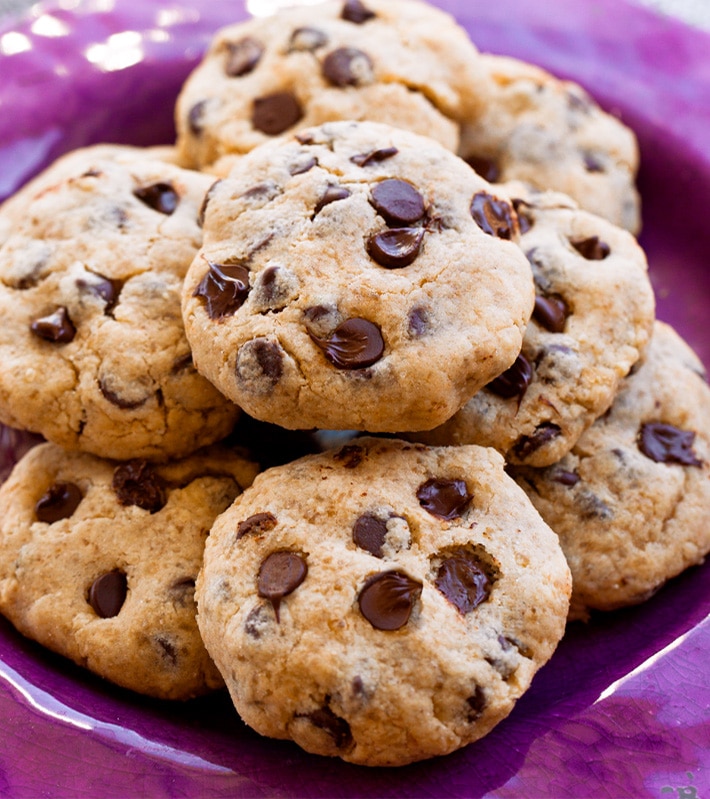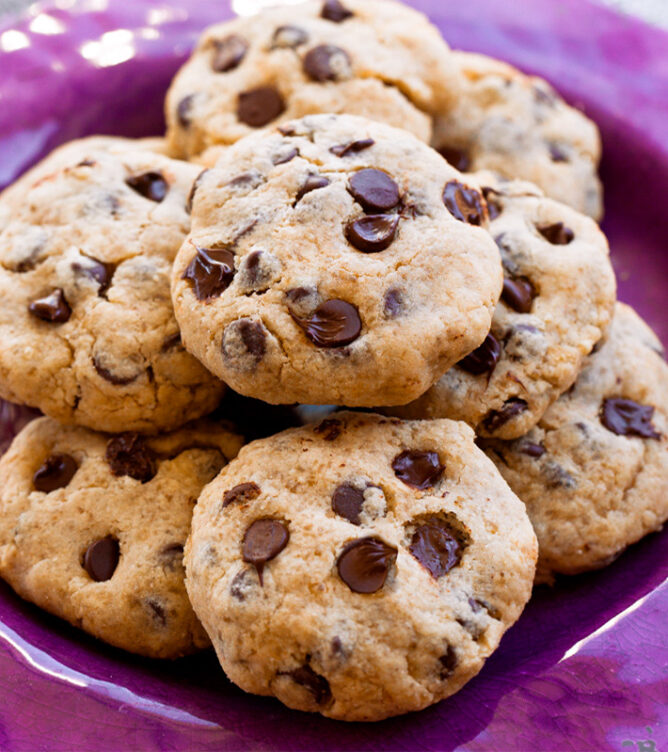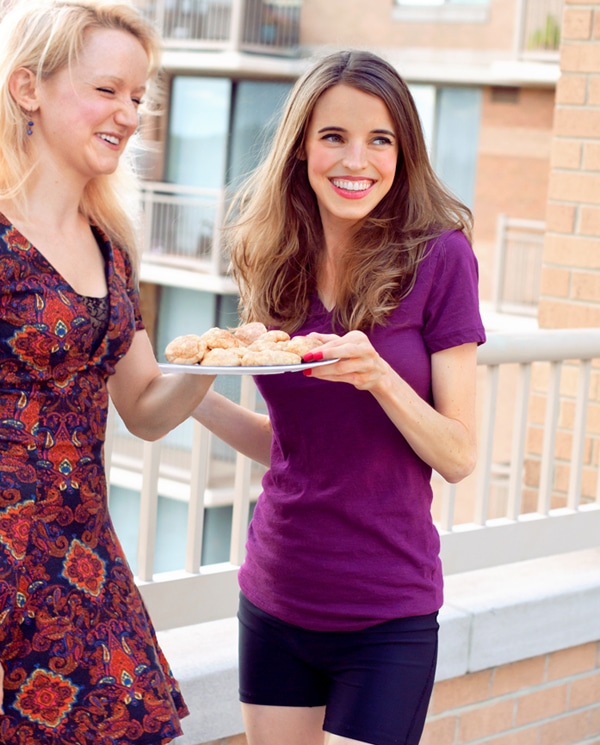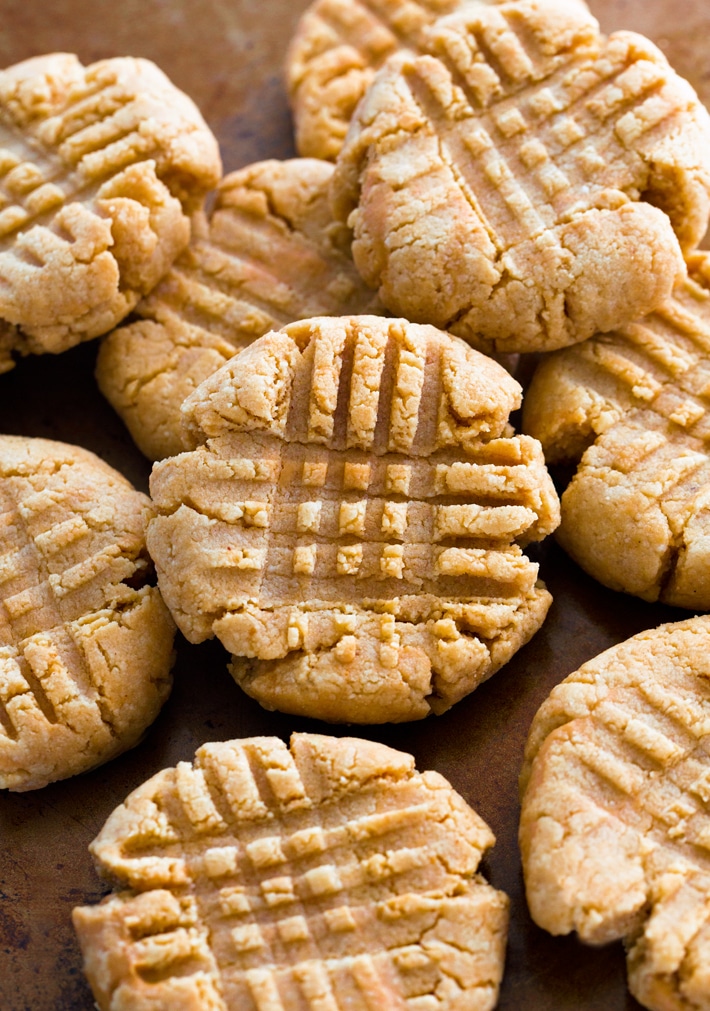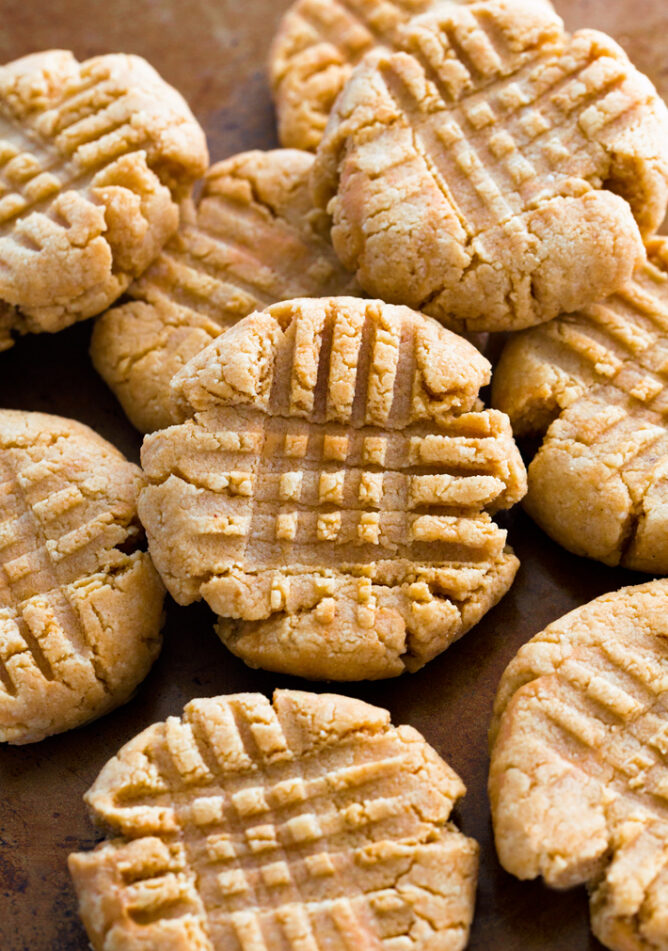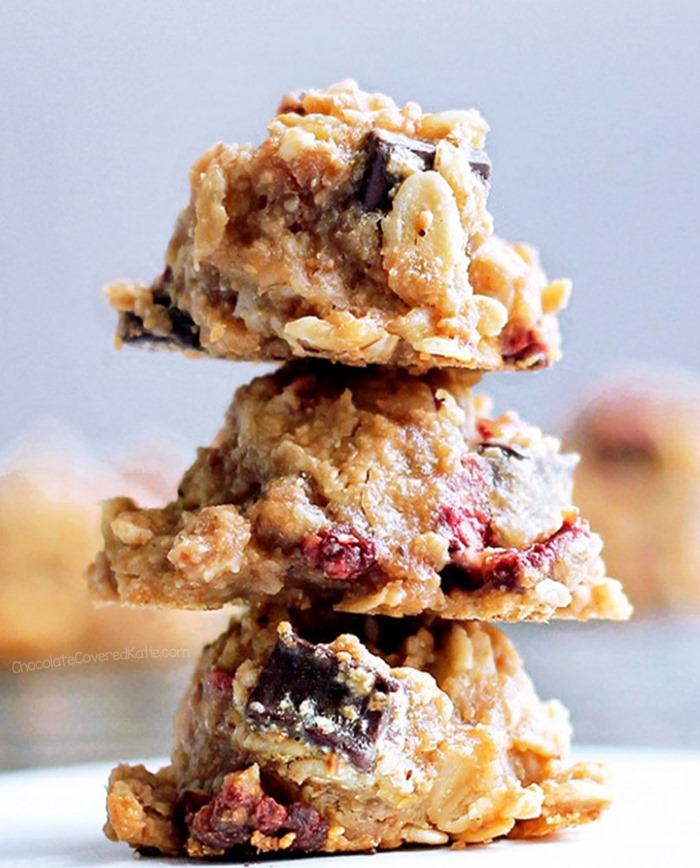 Breakfast Cookies – Super Healthy