Sticky sesame cauliflower is the sweet, sticky, and addictively delicious dish that tastes like a better-for-you version of Panda Express!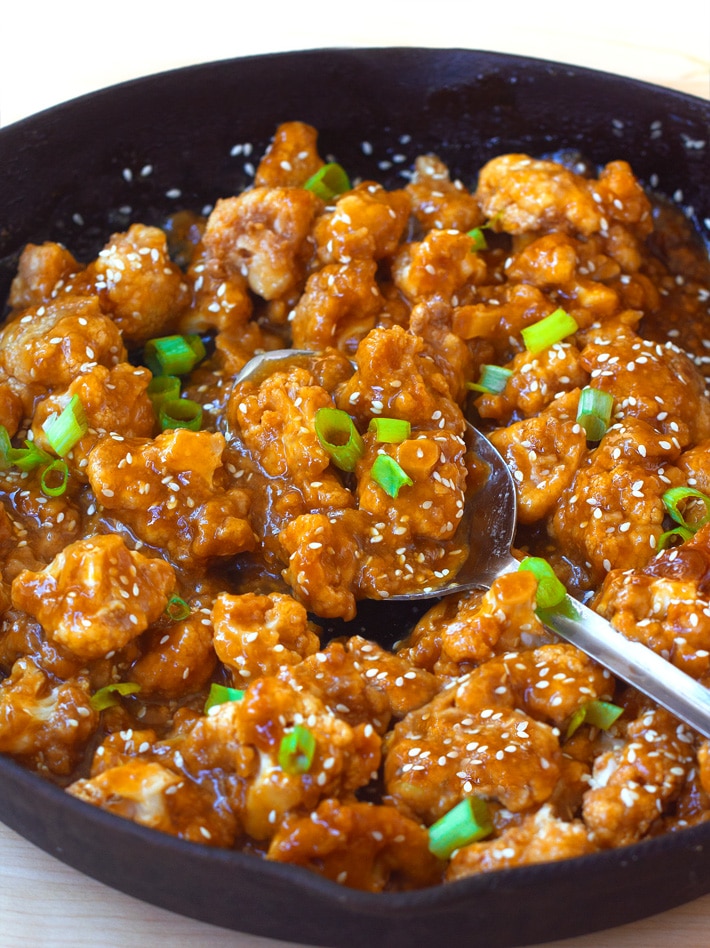 A few weeks ago, I got a text from a friend saying his sister was trying to add more vegan meals to her diet and asking if I had any good tips.
The first advice I had was something I always recommend to anyone who wants to incorporate more plant-based meals into their diet, especially for non-vegans just trying to eat more meatless meals in general.
My first recommendation is to NOT replace meat with vegan meat substitutes, which can just set you up for disappointment when you expect one thing and get another.
Instead, think of it an opportunity to explore new recipes and look at vegetables and natural plant based ingredients in a whole new light.
For example, the popular Buffalo Cauliflower Wings are especially delicious!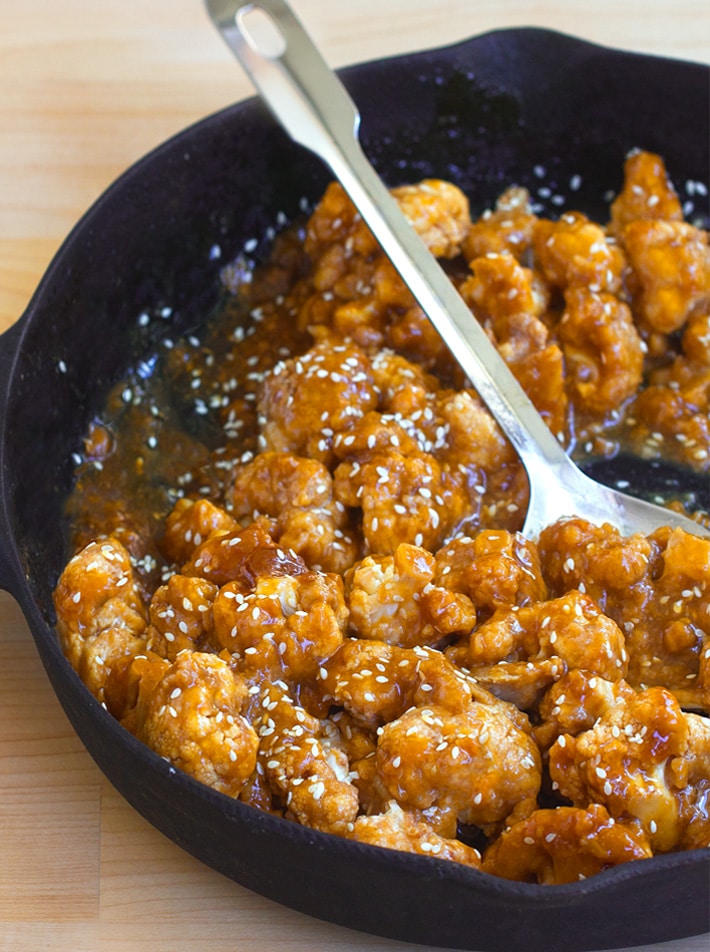 So many people never venture further from preparing vegetables in a "mainstream" way, such as steamed or in a side salad.
But when you look at vegetables as the main event, it opens up a brand new realm of culinary possibilities.
Try taking one of your favorite meat-based recipes and recreating them with your favorite vegetable instead.
Or start out by replacing up to half the meat in a recipe with a meatless alternative. Then you can increase the veggies a bit more each time you make the recipe.
Think Kung Pao Eggplant, Sweet Potato Tacos, Mushroom Stroganoff, or this reader favorite vegetarian recipe for Cauliflower Fried Rice.
Or today's sticky-sweet sesame cauliflower.
Above, watch the sticky sesame cauliflower recipe video
The best part of sesame chicken has always been the sauce.
It's the sauce, not the chicken, that makes you crave Panda Express every time you walk past the food court in the mall.
It's the sauce, not the chicken, that makes sesame chicken so addictive.
And this healthy meatless makeover of the classic recipe keeps all the goodness of that sticky-sweet sesame sauce intact. Plus, since you're not using a fake meat substitute, there's no expectation—subconscious or otherwise—that the dish will taste like chicken.
Non-vegan dinner guests won't be wary of trying a taste.
And then another taste…
And then one more…
Want more meatless ideas? Here are over 25 Cauliflower Recipes
Cauliflower, the darling vegetable of the year, is definitely having a moment.
And with more and more cauliflower-based products hitting shelves each day, the cauliflower excitement doesn't show any signs of slowing down.
If you've read my blog for a while, you know I've loved cauliflower since long before it was trendy.
The following are just a few of the cauliflower recipes you can find on my blog.
I'm predicting cauliflower is going to be the most popular vegetable of next year as well!
Note: When I researched soy sauce alternatives online, I found a few comments who said you can combine one fourth cup of Worcestershire sauce with a tbsp or two of water to replace half cup of soy sauce.
I haven't tried it, but if anyone successfully tries this or another option, please feel free to report back for other readers.

Also be sure to try this Cauliflower Mac And Cheese and these BBQ Cauliflower Wings.
Sticky Sesame Cauliflower
This delicious secretly healthy sticky sesame cauliflower tastes like a better-for-you version of Panda Express!
Ingredients
1

small head cauliflower,

chopped (6 1/2 cups florets)

1/3

cup

low-sodium soy sauce

1/4

cup

pure maple syrup,

honey, or agave

1/4

cup

rice vinegar

1

tbsp

minced garlic

1 ½

tsp

toasted sesame oil

½

tsp

powdered ginger

1 1/2

tbsp

cornstarch or arrowroot

1/4

cup

water

sesame seeds and scallions,

for garnish
Instructions
Preheat your oven to 450 F. Grease a baking pan or line with parchment. Cut cauliflower into florets, then slice so one side of each floret is flat. Arrange in a single layer in the greased pan. Bake 10 minutes on the center rack. Meanwhile, whisk together the soy sauce, sweetener, vinegar, garlic, sesame oil, and ginger in a saucepan. Bring to a boil. While waiting, stir together the cornstarch and water until cornstarch dissolves fully, then slowly whisk this into the saucepan as soon as it boils. Turn heat to medium and cook 2 minutes, stirring more frequently once it returns to a boil. Cook until thick. You can also make the sauce ahead of time if desired, and it thickens more as it sits in the fridge. Flip cauliflower florets and bake 10 additional minutes. If desired, you can now move the pan to the top rack and broil 1-2 minutes. Pour sauce over florets. Sprinkle sesame seeds and optional scallions on top, and serve.

*A few readers have commented to say this works in the instant pot, but I've not tried it. If you try, be sure to let me know how it goes!

View Nutrition Facts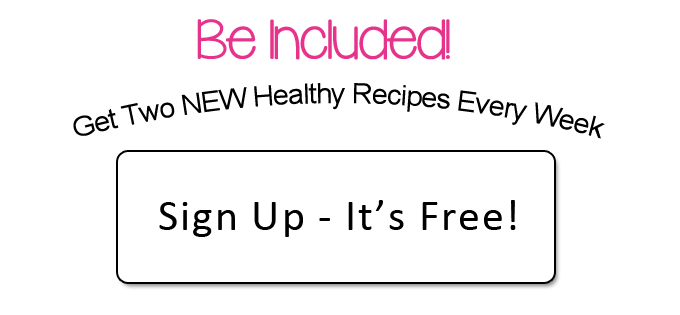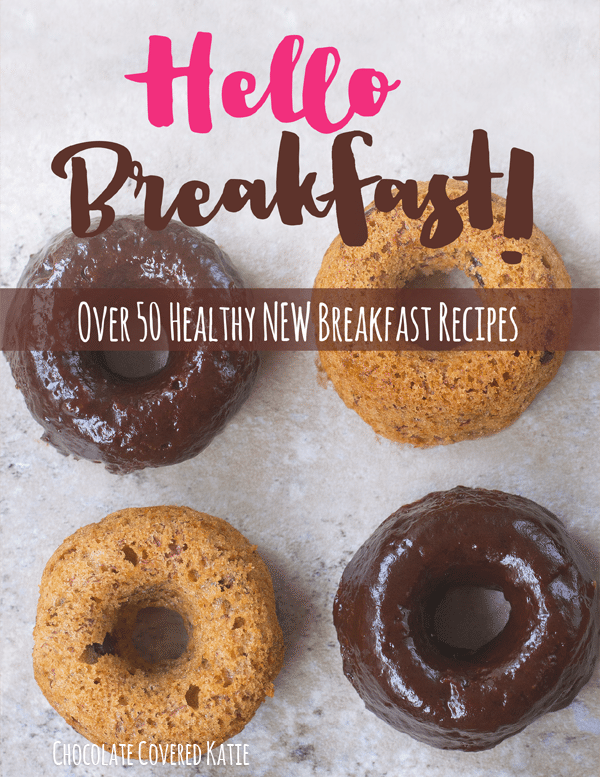 Reader Favorite Recipes: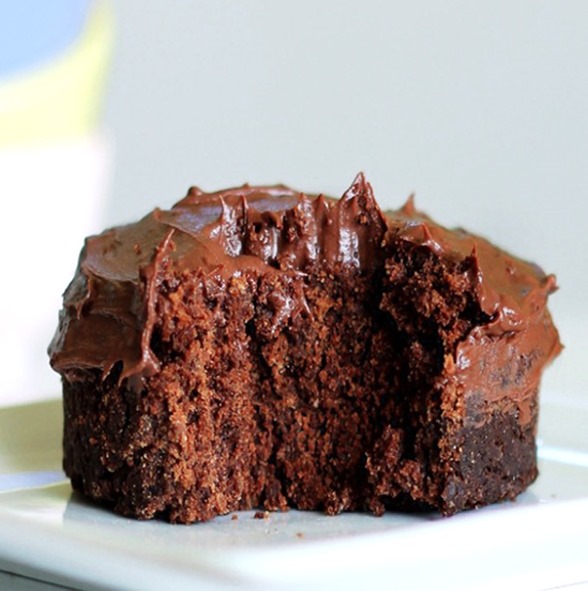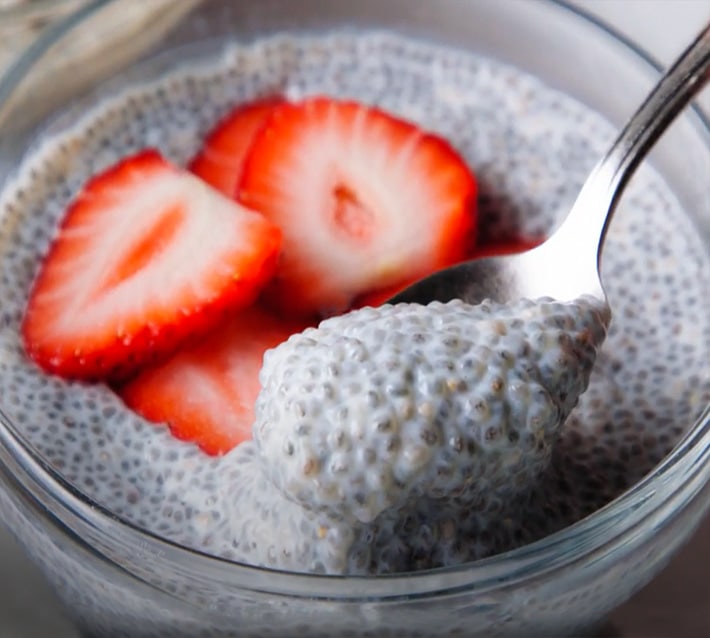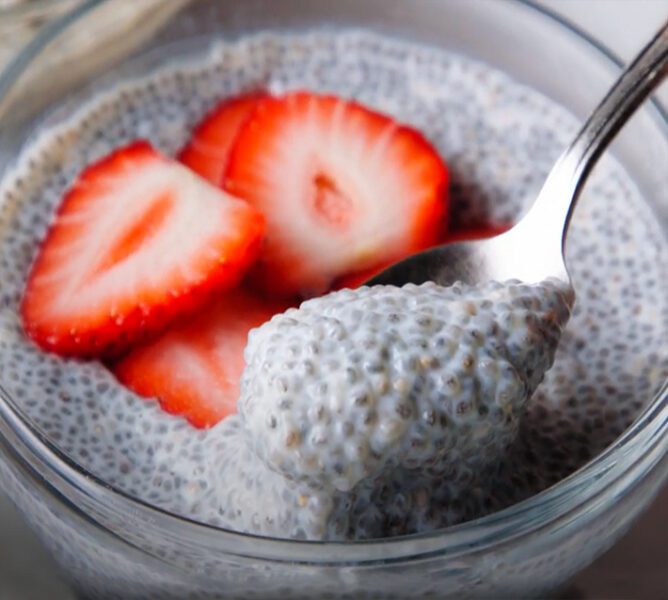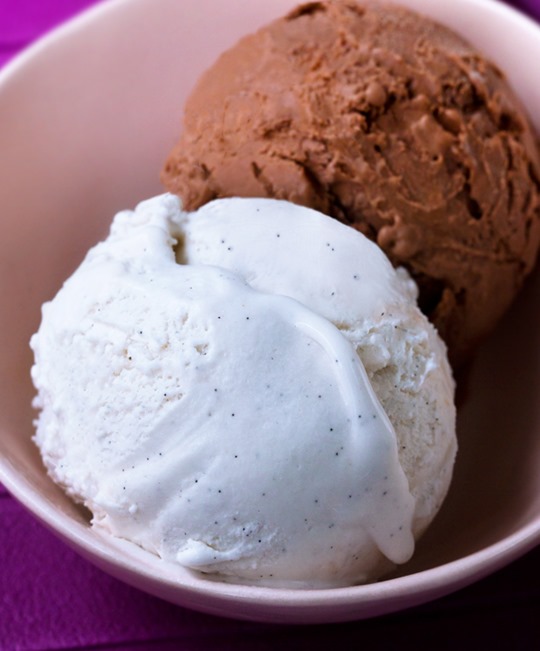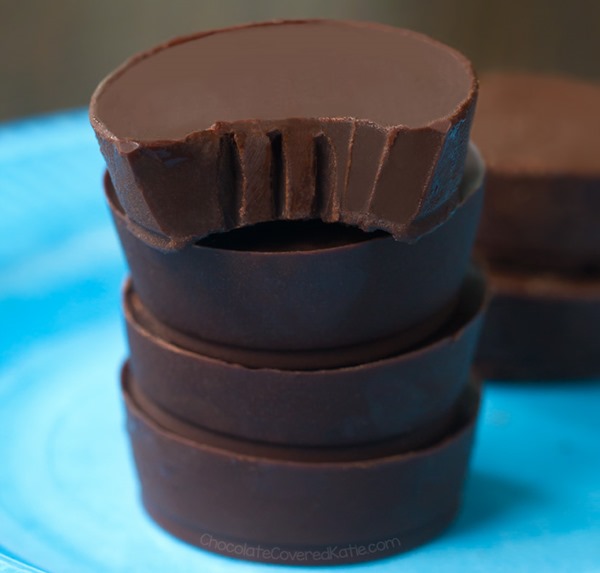 Fat Bombs (Keto, Vegan, No Bake)