I know it sounds crazy, but just give this super healthy chocolate hummus recipe a try and you will be completely shocked at how delicious it is!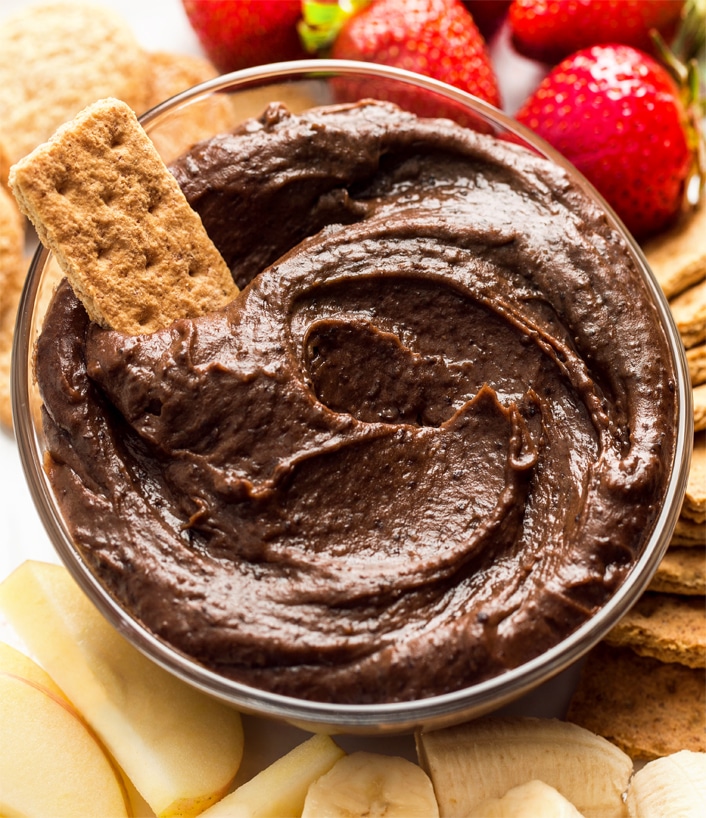 Chocolate Brownie Hummus
A secretly healthy chocolate dip that tastes surprisingly like actual brownie batter.
This is one of those recipes you really need to try for yourself to believe.
Seeing the ingredients, you'll think there's absolutely no way such a thing could possibly taste good…
But with over 10,000 positive reader reviews on the original recipe, you can rest assured this rich and fudgy chocolate brownie dip is loved even by people who normally have no interest in healthy desserts whatsoever.
In fact, it's so good that companies have even started making their own versions and selling it in stores!
Also try this Healthy Banana Bread – Oil Free Recipe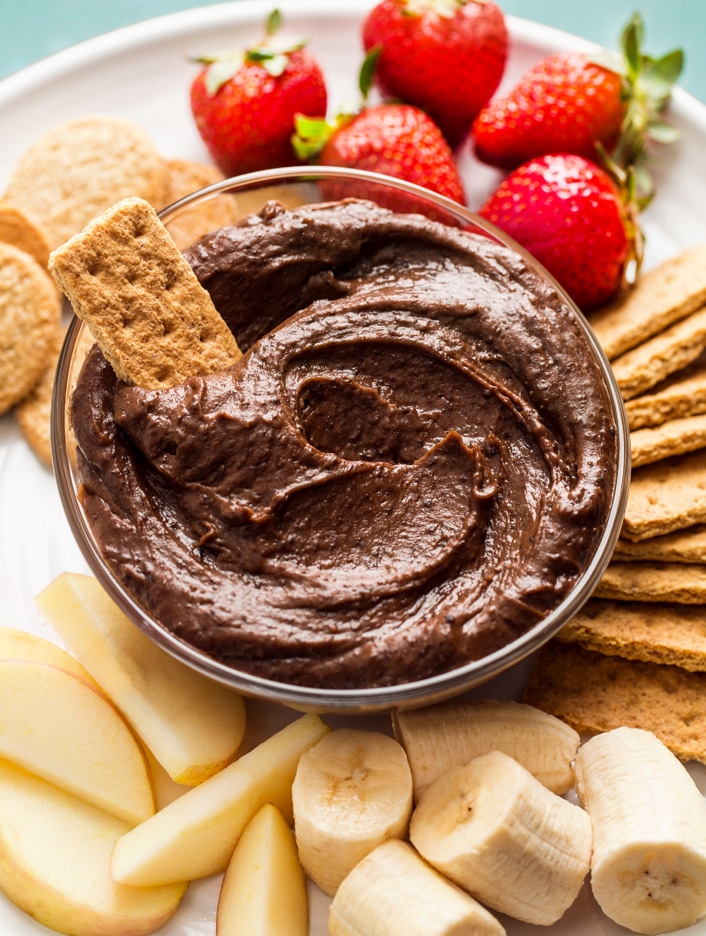 What Is Dessert Hummus?
Back in 2011, I first posted a recipe for chickpea cookie dough hummus.
At the time, people had never heard of bean-based cookie dough, and you definitely didn't see dessert hummus at the grocery store.
While some readers thought the idea sounded way too strange (and honestly, who could blame them?!), many others were curious and willing to give it a try.
As more and more people tried the recipe, they found that–surprisingly–they really loved it!
Trending Now: Low Calorie Desserts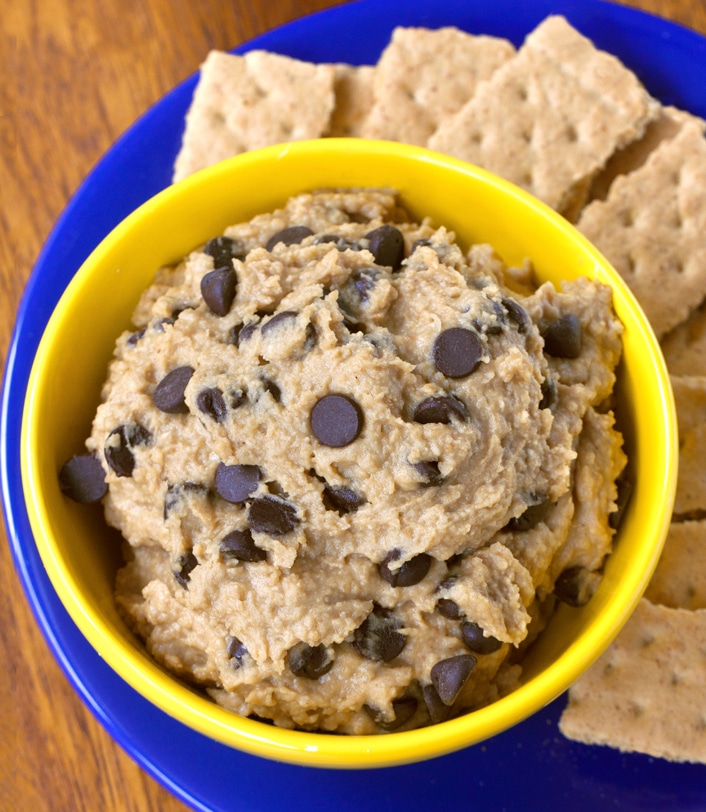 Above – Chickpea Cookie Dough Dip
(Be sure to try the original version, if you somehow haven't yet.)
The dessert hummus recipe quickly went viral, with features in mainstream media and across the national news; and it inspired thousands of food bloggers to make and post their own versions of the recipe.
After the cookie dough flavor's incredible success, I knew absolutely that there needed to be a chocolate version.
And the chocolate hummus did not disappoint.
Just try it for yourself to see – it honestly tastes like straight-up brownie batter!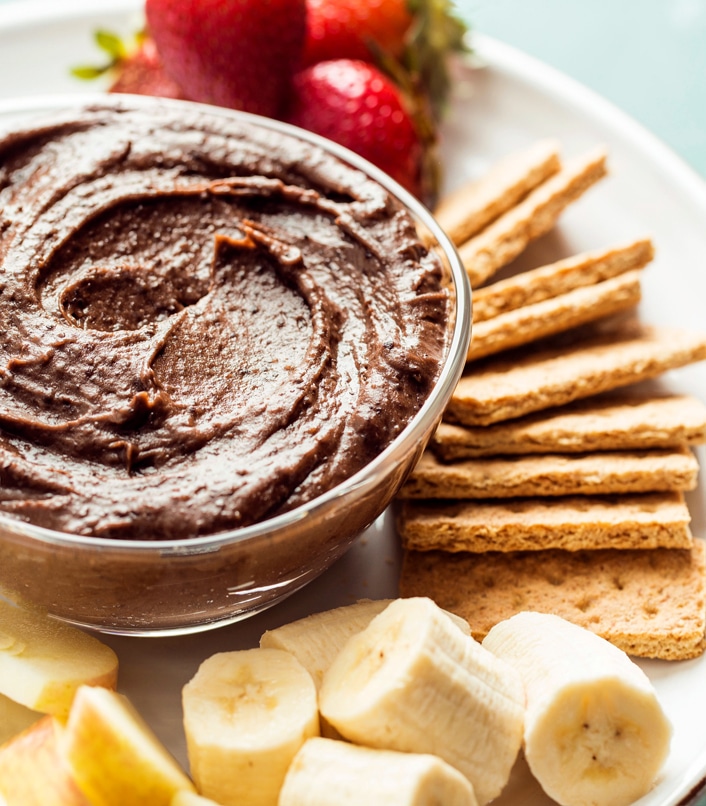 Can you buy chocolate hummus?
Mainstream brands such as Sabra, Trader Joe's, Aldi, HEB, and Boar's Head have picked up on the sweet hummus trend and offer numerous different flavors, including snickerdoodle, peanut butter, vanilla bean, and pumpkin pie.
What do you serve with it?
The recipe is a great center for a dessert hummus platter with fresh fruit like strawberries, bananas, sliced apples, and raspberries.
Or dip in pretzels, graham crackers, or any of these healthy cookie recipes.
You can also spread it on pancakes, use it as a frosting for cake or vegan brownies, mix it into overnight oats or chia pudding, or eat it straight from the bowl with a spoon.
What is it made of?
The main ingredient in this brownie batter hummus is beans, and you can use black beans, cannelini beans, or–for true hummus–chickpeas or garbanzo beans.
It differs from savory hummus in that the garlic, olive oil, tahini, and other savory ingredients found in traditional hummus recipes have been replaced with cocoa powder, chocolate chips, almond or peanut butter, and sweetener of choice (such as pure maple syrup, sugar, honey, or stevia for weight watcher friendly and sugar free).
Because it's portable, easy to serve, and a fan favorite, chocolate hummus is a great choice for parties.
If you're feeling extra adventurous, serve it as a game day appetizer or snack, along with some homemade Buffalo Cauliflower Wings!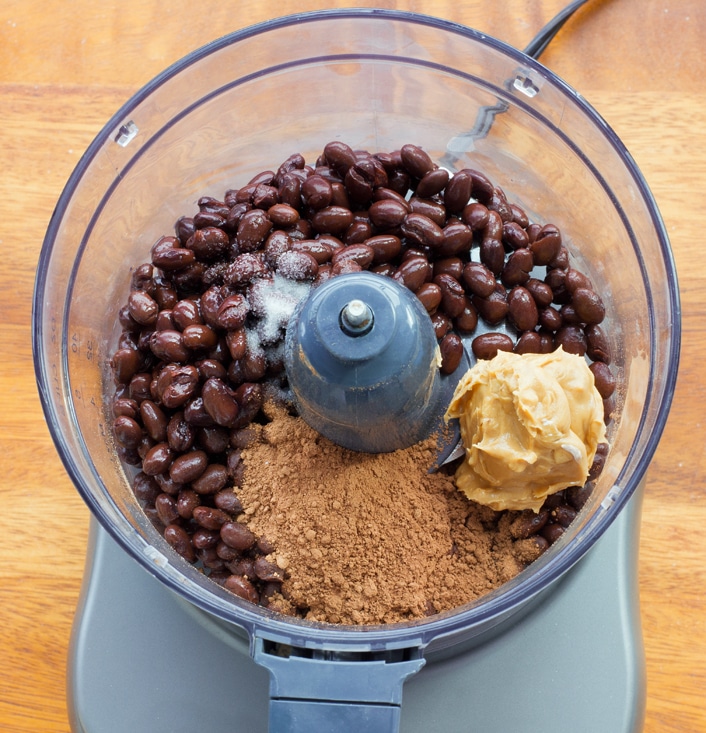 How To Make Different Flavors
Add a few drops of pure peppermint extract to turn it into mint chocolate hummus.
Or throw in some shredded coconut and a little almond extract for almond joy.
You can also choose Nutella (or this healthy Nutella) as your nut butter of choice, sprinkle in some cinnamon and cayenne for Mexican chocolate, or add a pinch of instant coffee for a mocha flavor.
*If you're a hummus purist or just hate the sound of the words "sweet hummus," feel free to simply call it something else. Personally, I like to call this "Chocolate Brownie Dip" when I serve it, because it sounds so much more appealing to me!
You might also like: Oil Free Chocolate Cake
Above, watch the video how to make chocolate hummus


Chocolate Hummus
This secretly healthy chocolate hummus recipe is surprisingly delicious.
Ingredients
1

can

black beans

(For low-carb, try this Keto Cookie Dough Dip)

3

1/2 tbsp

regular or dutch cocoa powder

1/2

cup

sweetener of choice

1/3

cup

fat source of choice (see note)

1/4

tsp

salt

2

tsp

pure vanilla extract

optional chocolate chips or add-ins of choice
Instructions
*Feel free to sub chickpeas or white beans for the black beans. Or you can use 1 1/2 cups cooked beans instead of canned.

To make the chocolate hummus, drain and rinse beans well. Combine all ingredients except add-ins in a food processor until completely smooth like brownie batter. Stir in chocolate chips if using. (A few commenters had success with a blender, but a food processor will yield a smoother texture.) Leftovers can be covered and refrigerated 4-5 days. A few serving suggestions are listed earlier in the post.

View Nutrition Facts
Notes
This recipe was adapted from my Black Bean Brownies.
Almond, cashew, coconut, or peanut butter, or a regular butter spread can be used. The listed fat and sweetener are the lowest amounts where readers across the board still loved the recipe, so just keep that in mind if you cut back even more on any of the ingredients.
More Healthy Chocolate Desserts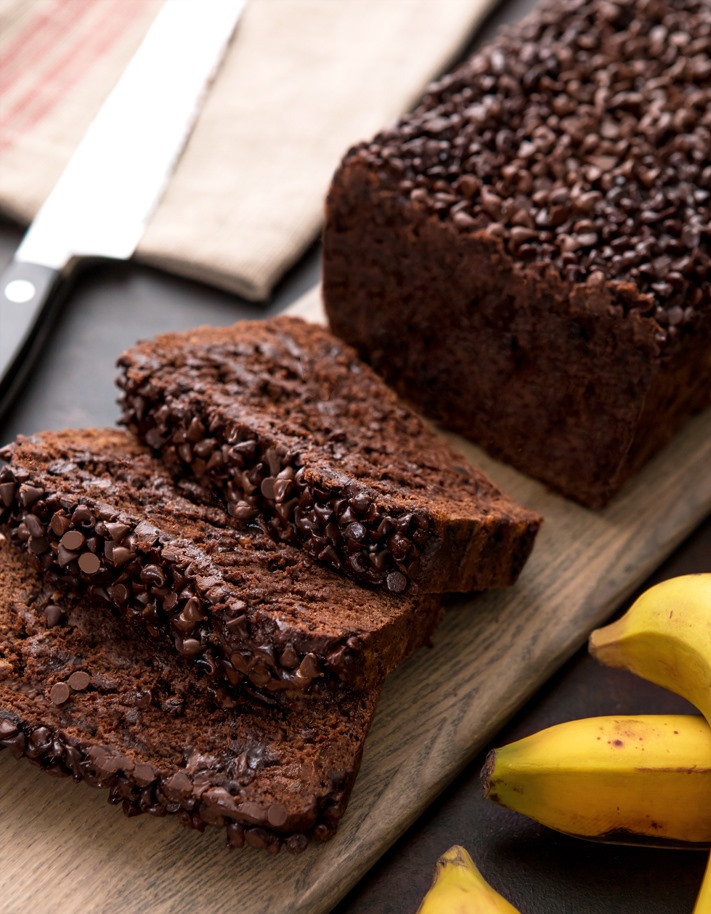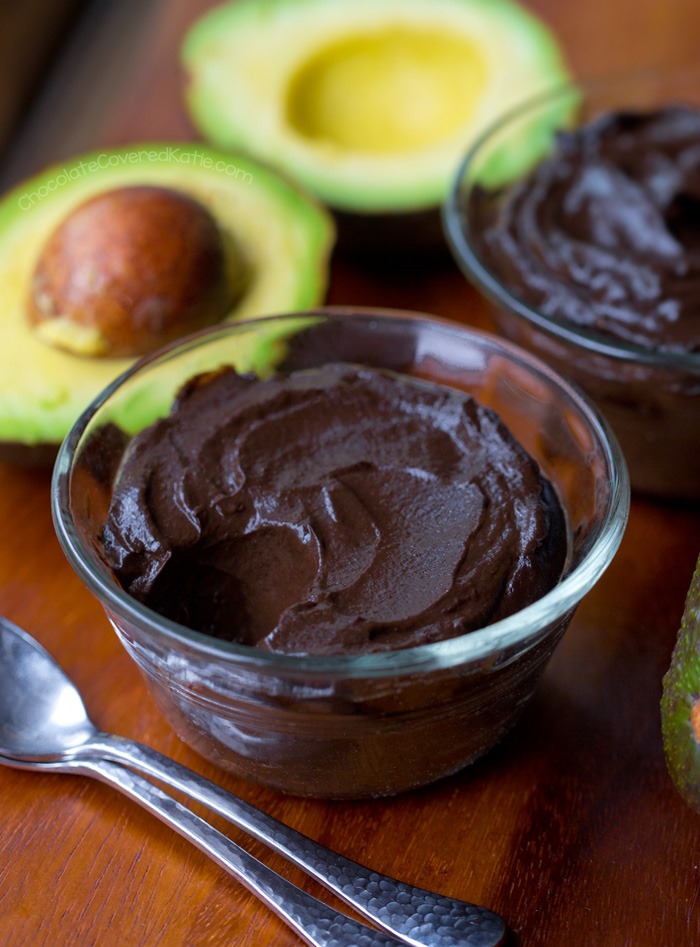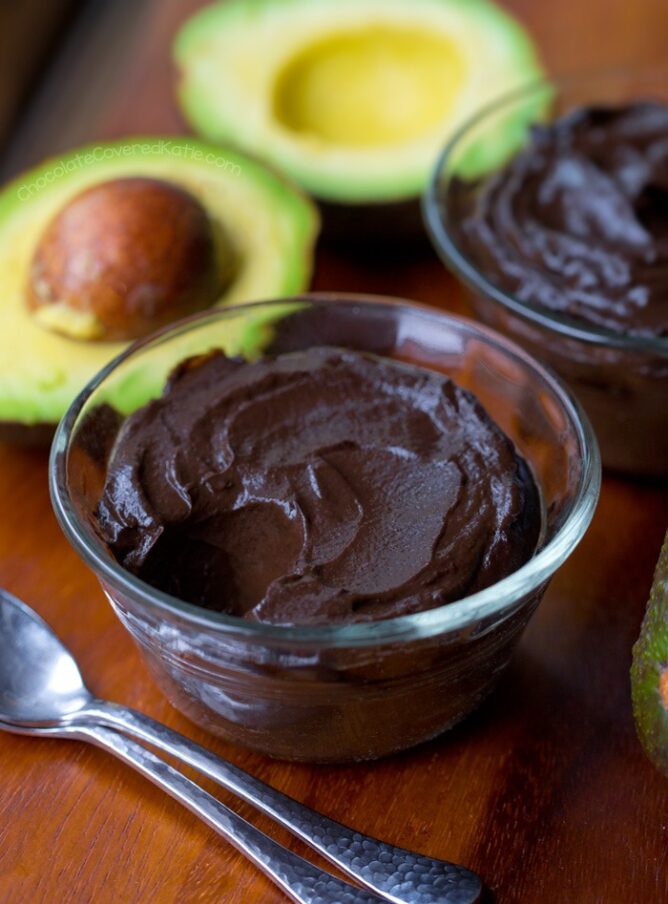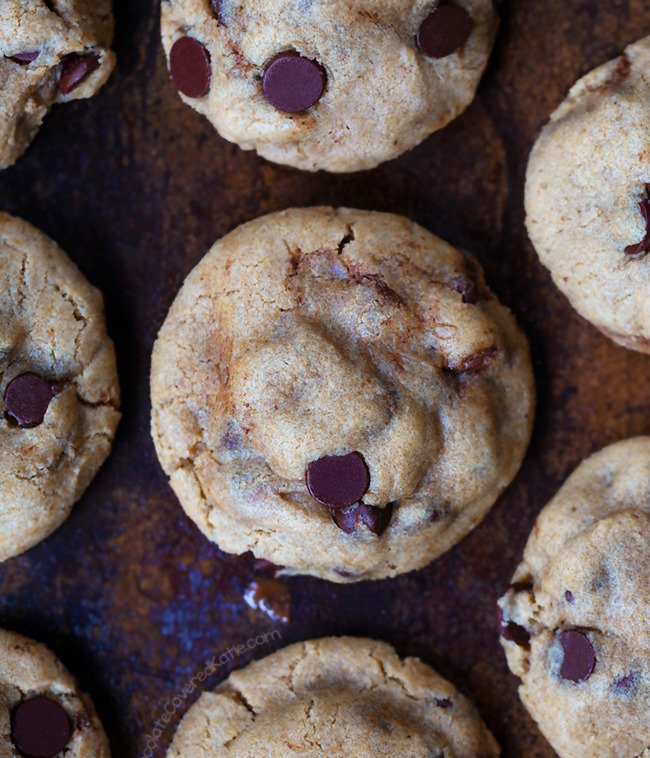 (Or these Healthy Chocolate Chip Cookies)