What color do you see in this photo?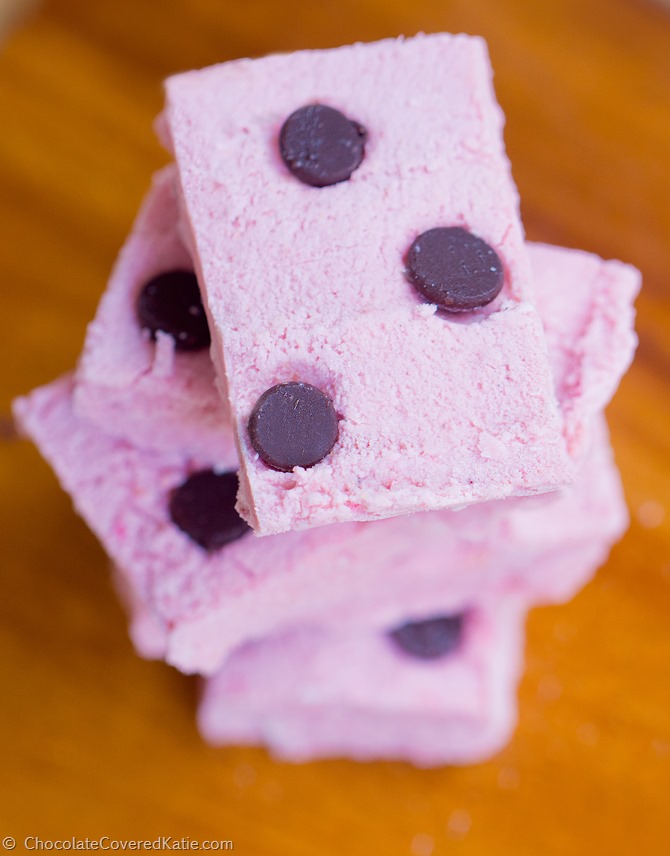 If you said that you think these bars are pink, you would be wrong.
The actual color of these bars is…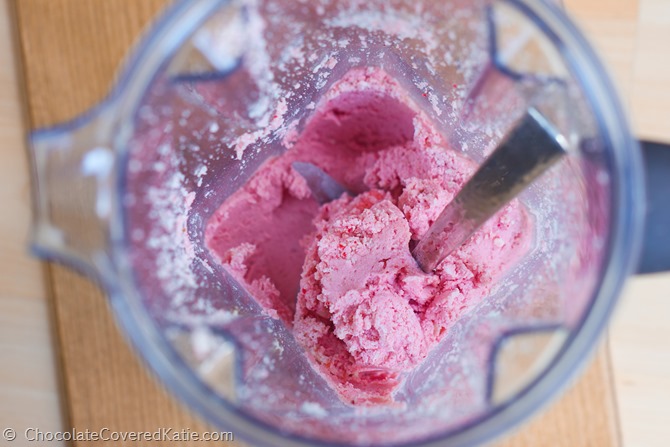 Well… no, never mind.
They actually are pink. It's not a trick.
Then again, you might not want to take my word for it. I saw the dress (or The dress) as gold and white, which apparently is wrong. This worries me, considering I work with color for a living. All of these recipe pictures I've been spending hours and hours editing in Photoshop to achieve the perfect white balance, brightness, contrast, hue, saturation… what color is everyone else seeing when I post them?!?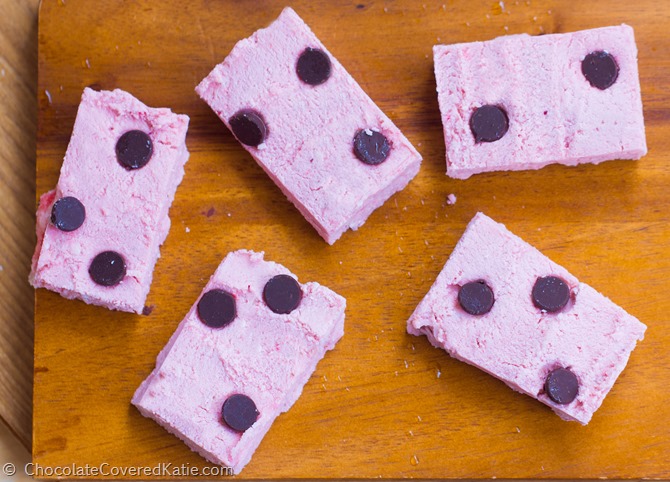 It makes one question everything.
Except, thankfully, taste. Everyone who tried these homemade coconut candy bars agreed they are fantastic: a simple 6-ingredient recipe inspired by the popular No-Bake Coconut Crack Bars.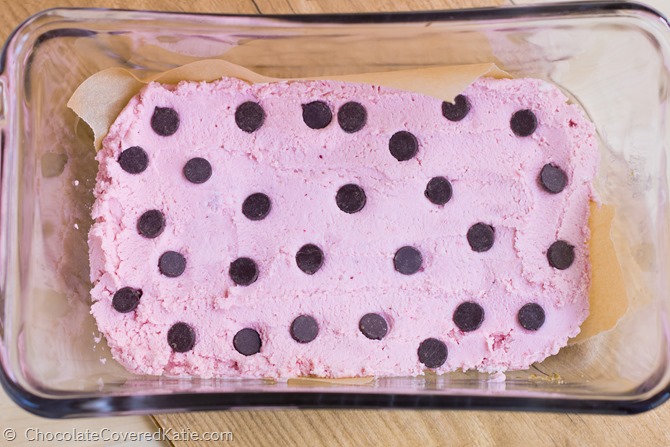 Pink Coconut Kiss Bars
1 cup full-fat shredded unsweetened coconut (80g)
1 loosely packed cup sliced strawberries (120g)
1 1/2 tbsp virgin coconut oil (16g)
1/2 tsp pure vanilla extract
pinch uncut stevia OR 1 tbsp sugar
1/8 tsp salt
Combine all ingredients in a food processor or a Vitamix. (If using a Vitamix, be sure to use the tamper. I'm not sure if a blender will work.) Process very well, until completely smooth. Line an 8×5 loaf pan or small container with parchment or wax, spread the mixture in evenly, press in chips if desired, and freeze 1 hour or until firm. Store leftovers in the refrigerator for a few days, or freeze for up to a month, thawing before eating.
View Coconut Kiss Bars Nutrition Facts
READER SHOUT OUT: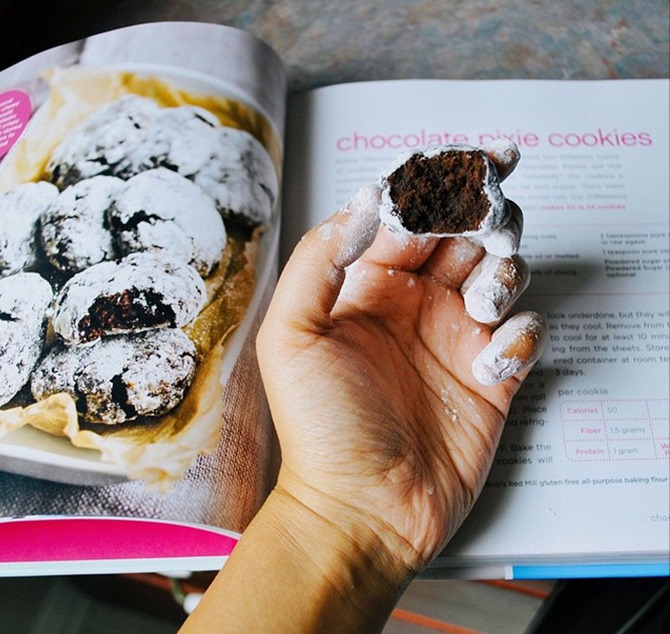 This beautiful photo from Lauren @fromtreetosea on ig is of one of the reader favorites from the cookbook, the Chocolate Pixie Cookies (page 25).
If you've made a recipe from the book or the blog and want to share a photo, please feel free to send one on facebook or instagram (@chocolatecoveredkatie), and I'll feature some of your pictures on the blog in the next few weeks. ♥
P.S. Team white & gold.