With just 6 ingredients, this is the easiest raw chocolate cheesecake you will ever try!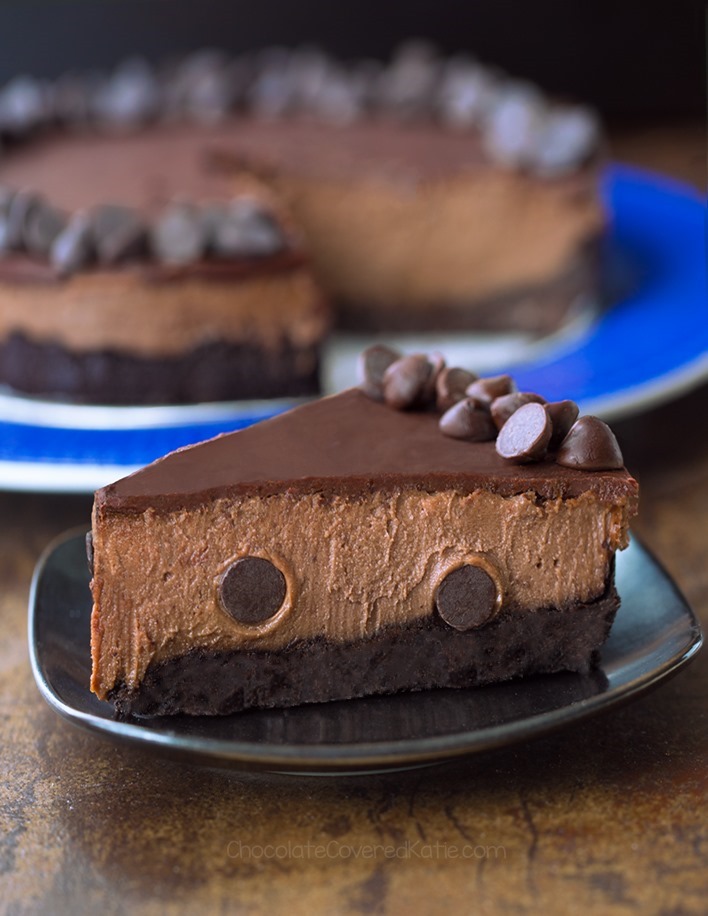 Easy Raw Chocolate Cheesecake
No Bake
Vegan
Keto
Paleo
Gluten Free
Can Be Sugar Free
You May Also Like: Keto Ice Cream – Just 4 Ingredients!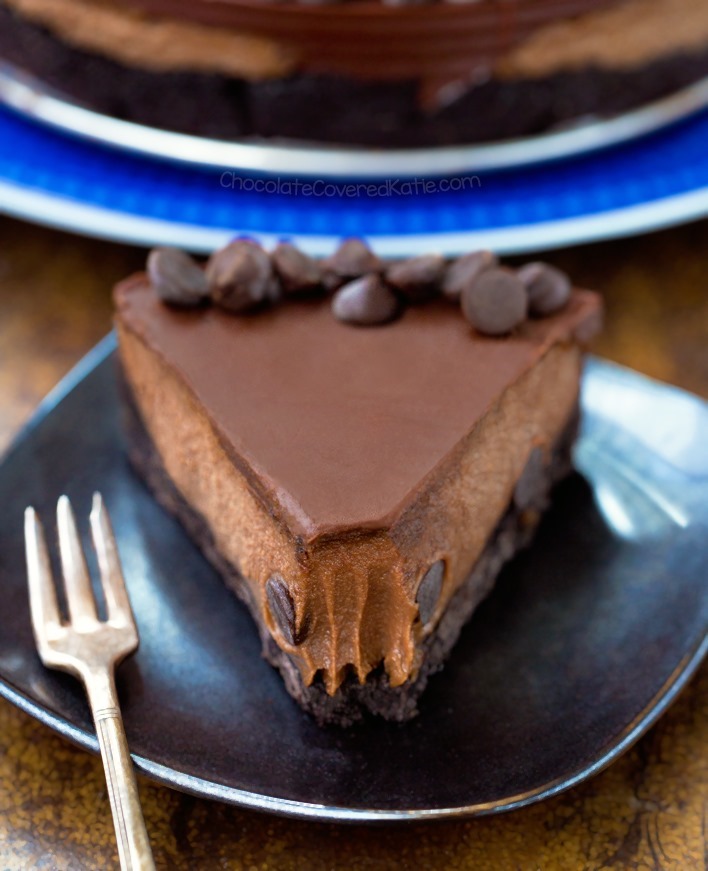 No-Bake Vegan Chocolate Cheesecake
If you've never made a raw cheesecake before, you'll be surprised at how easy it is.
Combine the ingredients in a blender or food processor until smooth, pour into a pan, and chill until firm – it can even be crustless if you want!
Or forget the pie completely… just eat the chocolate cheesecake batter with a spoon ?.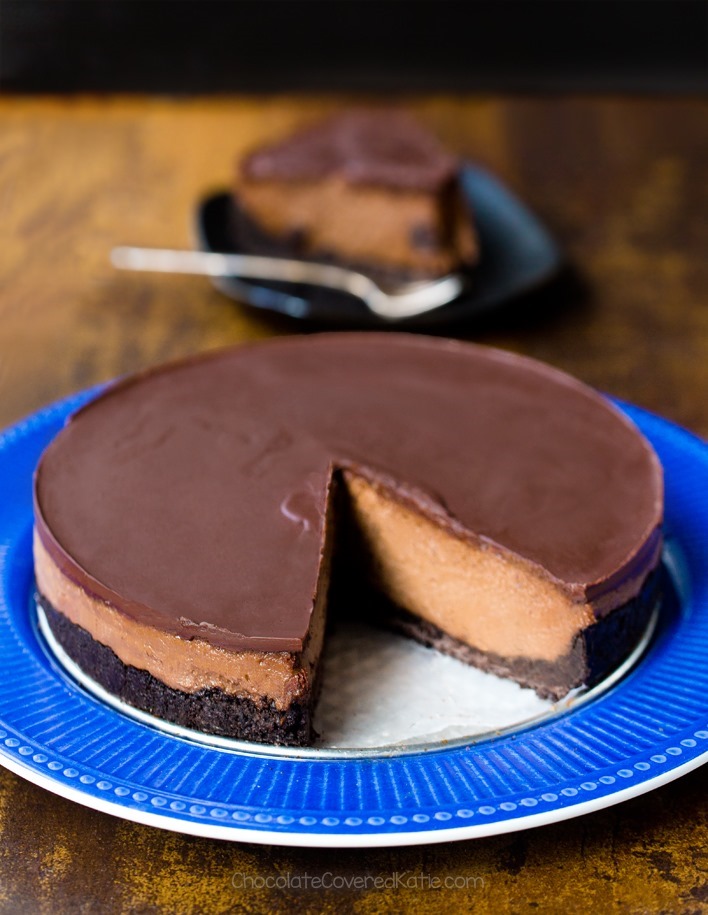 Raw cheesecakes are completely different from traditional cheesecake recipes.
They are so smooth, velvety, and ultra rich.
It's like eating chocolate fudge in the shape of a cheesecake! Even a small piece is so satisfying, and they are meant to be savored slowly as the chocolate melts in your mouth.
(Note: If you're looking for a more traditional recipe, try either my Vegan Cheesecake or this Brownie Cheesecake Recipe.)


Raw Chocolate Cheesecake
Adapted from this Raw Cheesecake Recipe
Raw Chocolate Cheesecake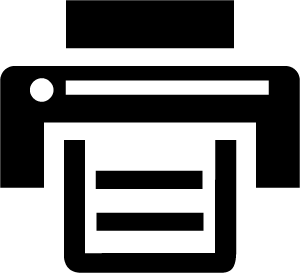 Print This Recipe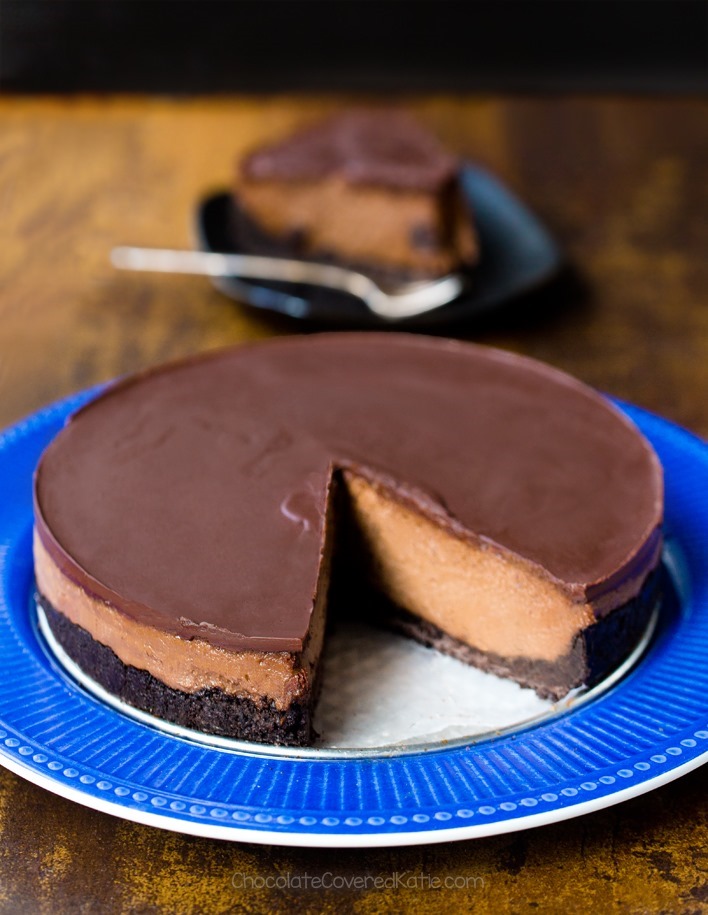 Ingredients
1 1/2 cups raw cashews or macadamia nuts
1 cup raw hazelnuts or additional cashews
1/3 cup cocoa or cacao powder
1/2 cup liquid sweetener (maple, agave, etc.), or stevia to taste
1/2 cup milk of choice or water, plus more for soaking
1/3 cup coconut oil or coconut butter (sub almond butter or melted cacao butter for coconut-free)
2 1/2 tsp pure vanilla extract
1/4 tsp salt
Instructions
If using a crust, prepare it ahead of time – I used the raw chocolate crust from my Peanut Butter Pie post.
Soak nuts in a bowl of water 6 hours or overnight, then drain and pat fully dry. Blend all filling ingredients in a high-speed blender until completely smooth. (If you don't have a blender strong enough to fully process the nuts, just use a food processor and a total of 1 1/2 cup cashew butter instead of nuts). Pour into a springform pan—I used an 8-inch, but a 9-inch will also work; the pie will just not be as deep. Refrigerate or freeze until filling is firm. Top with berries, melted coconut butter, or you can make a chocolate shell by melting 4 oz chocolate (or sugar free chocolate chips) with 1 tbsp coconut oil. If using the shell, you can freeze it a few minutes to set, but slice before the shell completely hardens so it doesn't crack.
More Healthy Chocolate Recipes: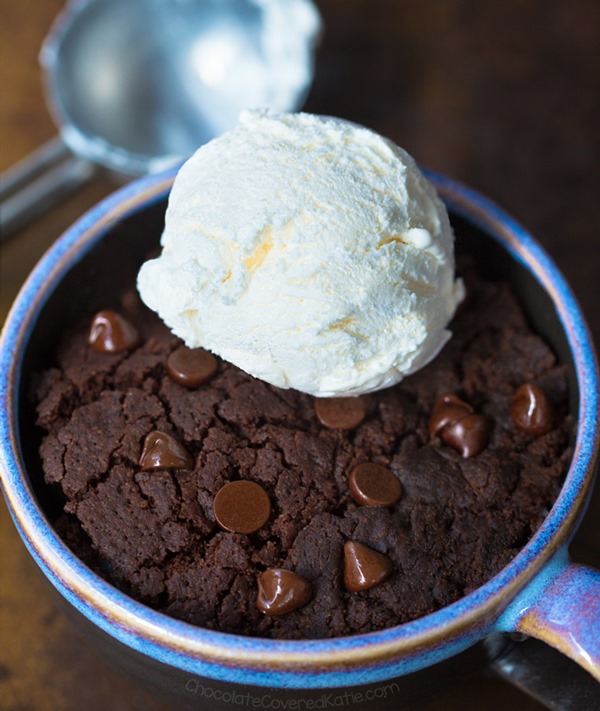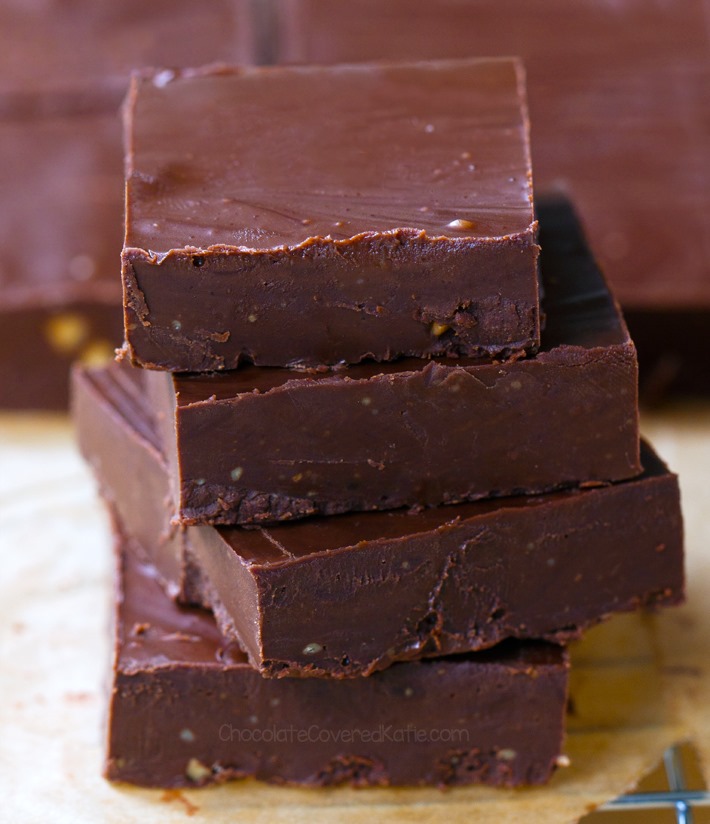 Easy Vegan Chocolate Fudge Bars