Fudgy, gooey, soft, thick, and chewy double dark vegan chocolate cookies are the absolute best cookie recipe you should try this week!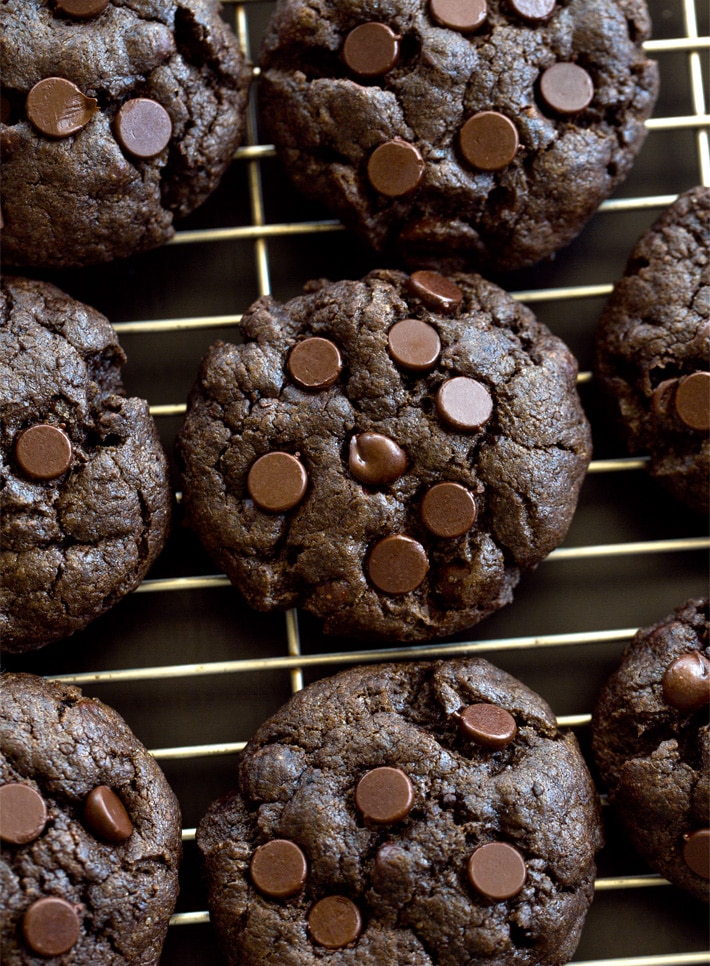 These fudgy vegan chocolate cookies are almost like brownies!
Imagine a super rich, dark chocolate brownie, but in the shape of the cookie. That's pretty close to the taste and texture of these chocolate cookies.
With two different types of chocolate packed into the recipe, they are definitely cookies for chocolate lovers.
Also be sure to try these Sweet Potato Brownies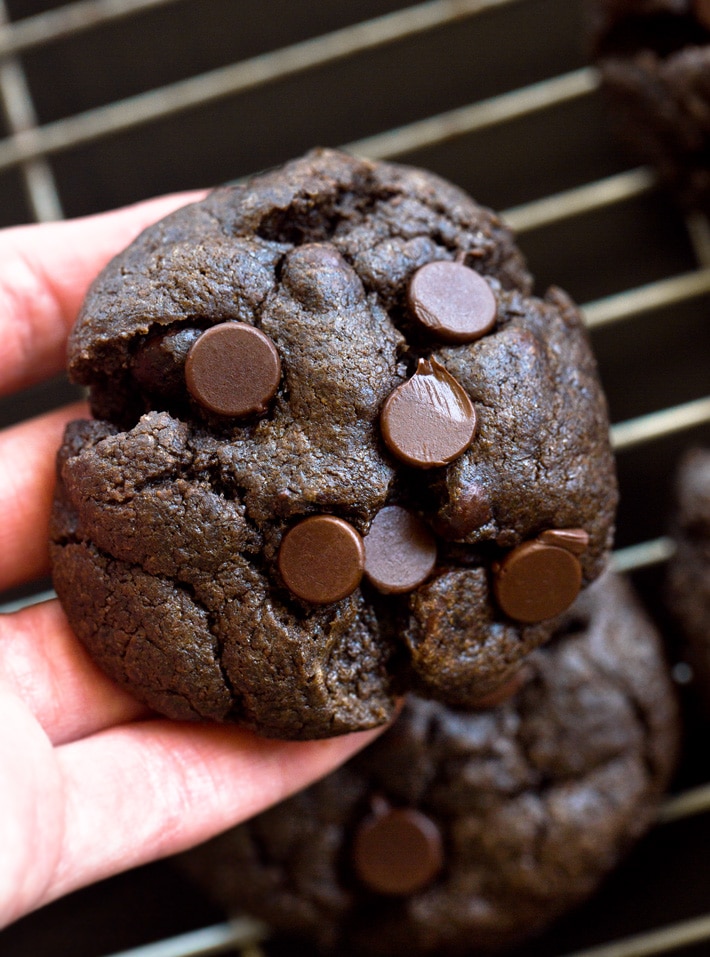 Flavors of vegan chocolate cookies
Chocolate Orange: Stir the zest of one orange into the chocolate cookie dough along with the wet ingredients.
Chocolate Peppermint: Add one fourth teaspoon of pure peppermint extract to the batter in addition to the vanilla extract. These are great for Christmas.
Mocha Cookies: Instead of the milk of choice, use an equal amount of brewed espresso. Alternatively, stir half a teaspoon of instant coffee in with the flour.
Vegan Nutella Cookies: Add half a cup of finely chopped hazelnuts to the dough before forming balls. Drizzle finished cookies with Homemade Nutella.
Chocolate Raspberry: After baking, press a spoon into the middle of each cookie, then fill the spoon indentation with raspberry jelly.
Chocolate Coconut: Use coconut milk. Stir in a few tablespoons of shredded coconut and an optional eighth teaspoon of coconut extract before baking the cookies.
Oatmeal Chocolate Chip Cookies: Use oat flour as the flour of choice.
Black Forest: Stir a fourth cup of finely diced dried cherries in with the dry ingredients.
Readers also like these Vegan Sugar Cookies
Watch the vegan chocolate cookie recipe video above
Making cookies without butter
There are many brands on the market that offer plant based butter, including Earth Balance, Country Crock, Trader Joes, and Melt Organic.
Next on my list to try is peanut butter or almond butter in the cookies. If you try one of these first, let me know how it goes!
For cookies with no vegan butter, you can substitute melted coconut oil. The cookies will be a little bit crumbly, but they are just as tasty.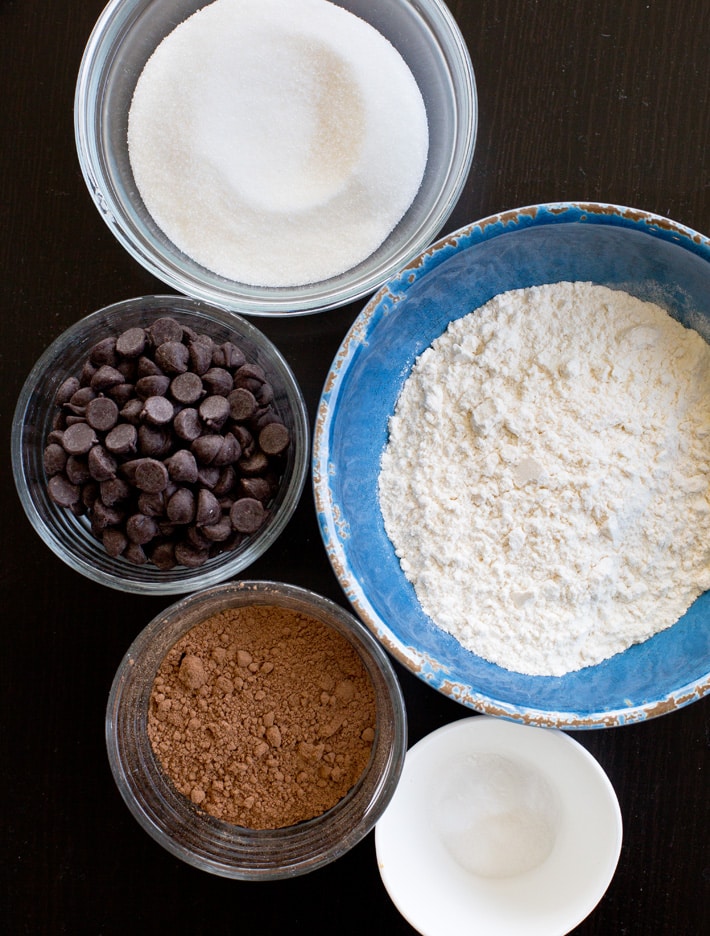 Vegan chocolate cookie ingredients
Here's what you need: flour, cocoa powder, salt, baking soda, sugar, chocolate chips, plant based butter, nondairy milk, and pure vanilla extract.
There's no avocado, no eggs, no aquafaba or flax eggs, and of course no dairy.
To keep the cookies vegan, look for dairy free chocolate chips. They are readily available these days, under brand names such as Enjoy Life, Pascha, Evolved, Kirkland semi sweet (Costco), Simple Truth Organic (Kroger), Ghirardelli non-dairy, and Nestlé allergen free morsels.
The recipe works with spelt flour, oat flour, or white all purpose flour. I have not tried any other flours so cannot vouch for substitutions like whole wheat flour or almond flour. If you prefer grain free and paleo cookies, try these Coconut Flour Cookies.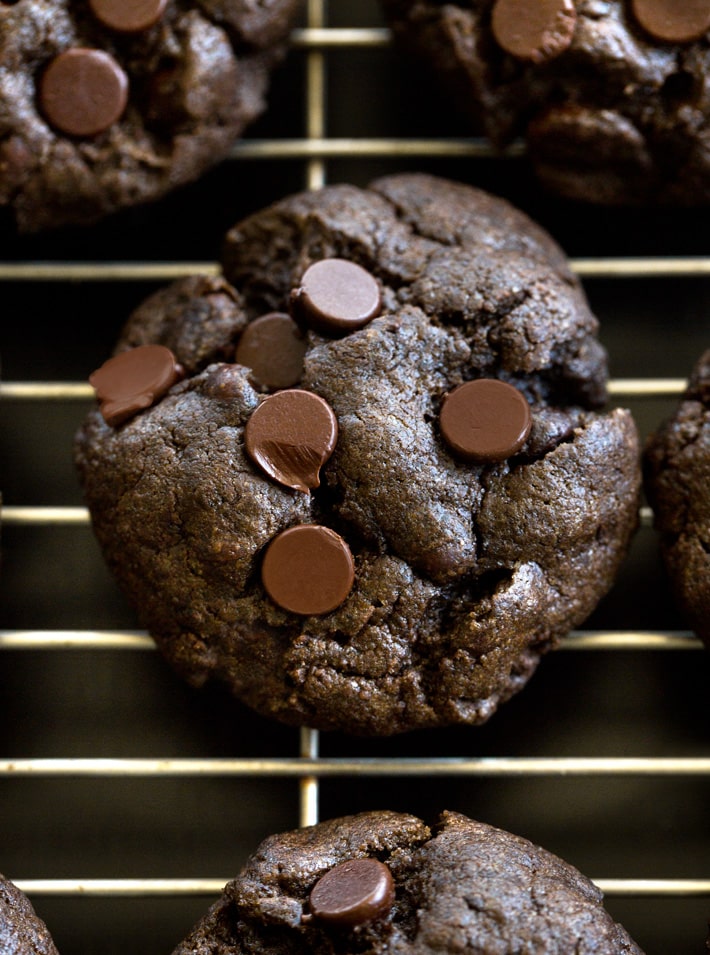 How to make dark chocolate cookies
Stir all dry ingredients in a large mixing bowl, making sure to break up any clumps of salt and baking soda.
Cut in the butter with a fork or a pastry cutter or in a stand mixer. Then add the milk and the vanilla extract. Keep stirring and breaking up the butter. Eventually it does turn into cookie dough, with no additional milk required.
Roll into balls with your hands or a cookie scoop. I like to cover and refrigerate until cold (or overnight) for chewier cookies.
When ready to bake the cookies, preheat the oven to 325 degrees Fahrenheit. Place cookie dough balls on a parchment lined baking sheet, and bake on the oven's center rack for 14 minutes.
Let cool before handling, as the cookies will firm up as they cool. Store leftovers in an airtight container for up to five days.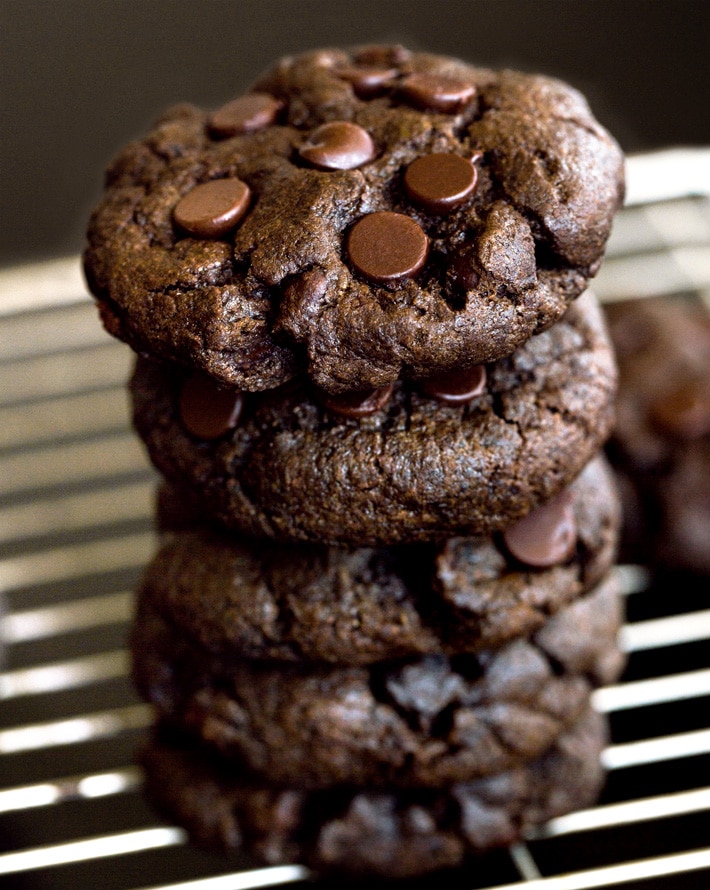 Baking tips for measuring in grams
If you prefer to use a food scale instead of cups like I do, use the following: 100 grams flour, 20 grams cocoa powder, 100 grams sugar, 60 grams dairy free butter, 30 grams milk of choice, and 105 grams chocolate chips.
Also don't forget to add in the baking soda, salt, and pure vanilla extract.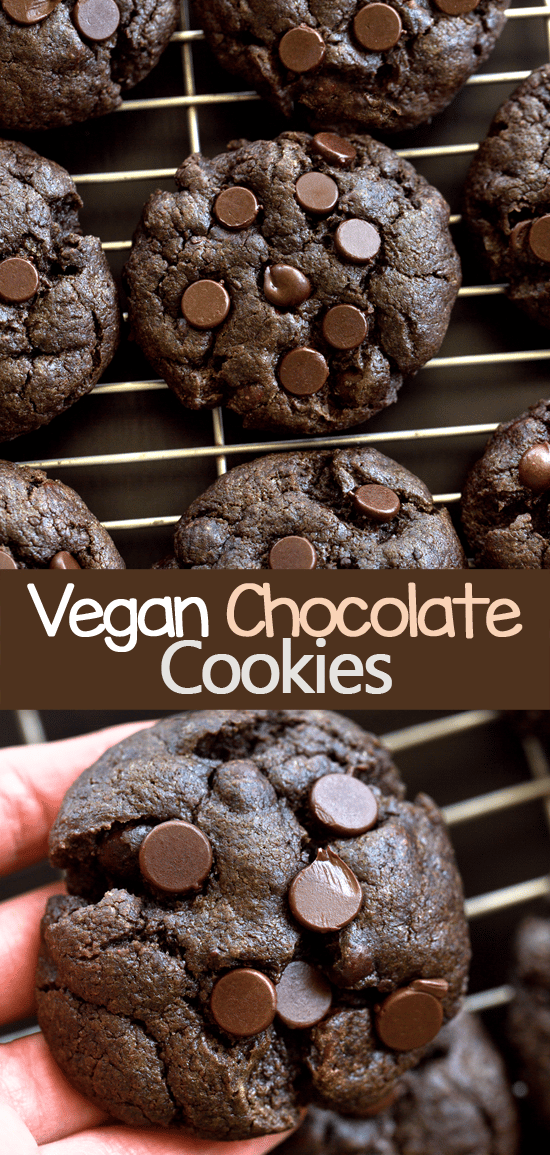 Vegan Chocolate Cookies
This double dark vegan chocolate cookie recipe is deliciously fudgy, soft, thick, and chewy.
Ingredients
3/4

cup

white, spelt, or oat flour

(for flourless, try these Keto Cookies)

1/4

cup

cocoa powder

1/2

tsp

baking soda

1/4

tsp

salt

1/2

cup

sugar, unrefined if desired

2/3

cup

chocolate chips

1/4

cup

butter (such as Melt vegan)

2

tbsp

milk of choice

1/2

tsp

pure vanilla extract
Instructions
*If you prefer, gram measurements are listed above.

In a mixing bowl, stir the dry ingredients very well. Cut in the butter (soft, but not melted) and the milk and vanilla. If you are stirring by hand instead of using a stand mixer, it will seem dry. Keep stirring and breaking up the butter. Do not add more milk. It eventually does turn into cookie dough. Roll into balls. For chewier cookies, cover and refrigerate until cold (or overnight if you prefer). Preheat the oven to 325 F. Bake on a parchment-lined sheet for 14 minutes. Let cool before handling, because they firm up as they cool.

View Nutrition Facts
Vegan Chocolate Desserts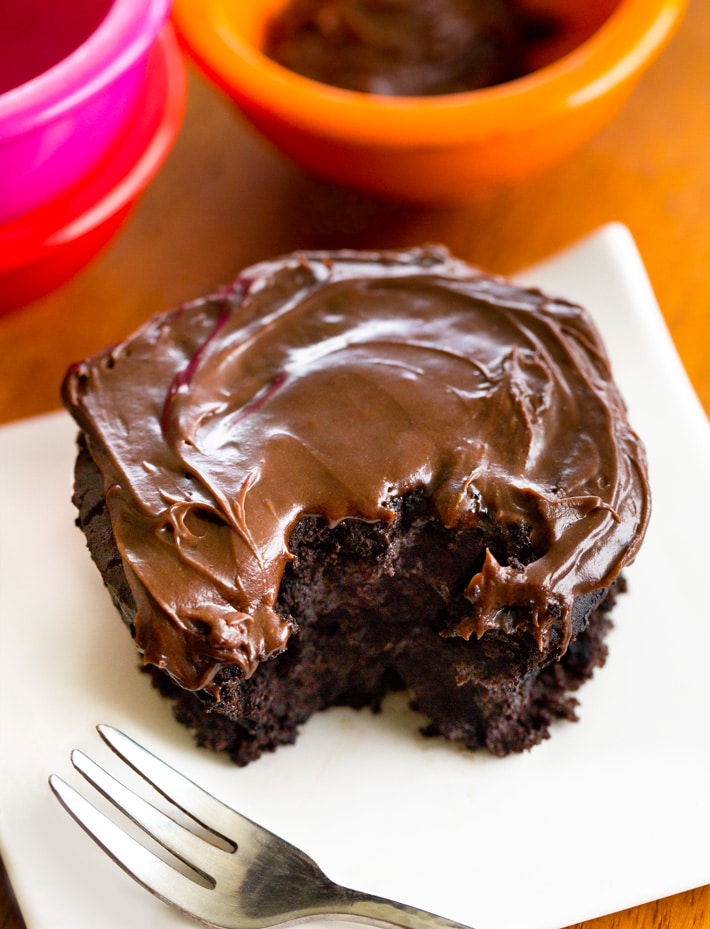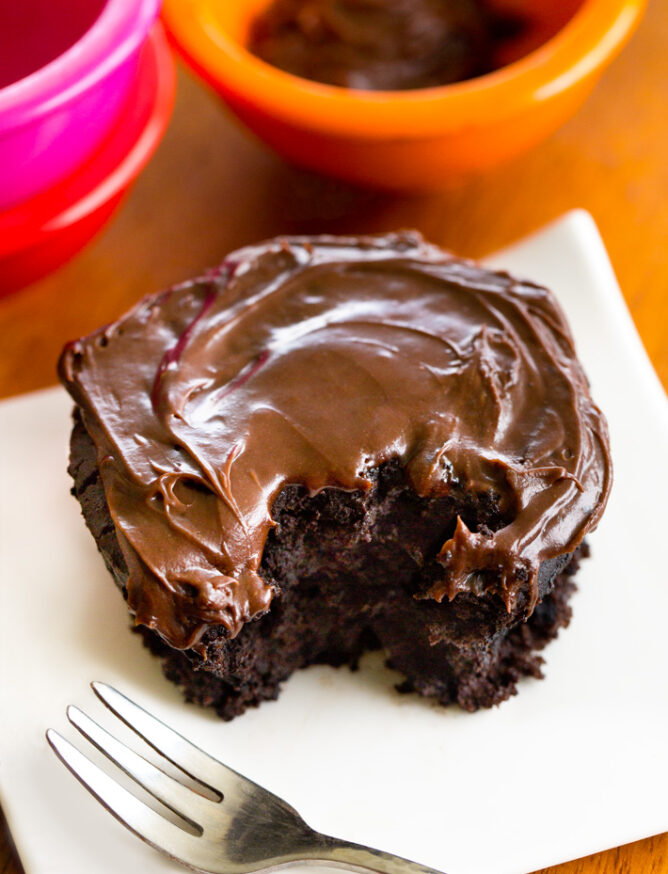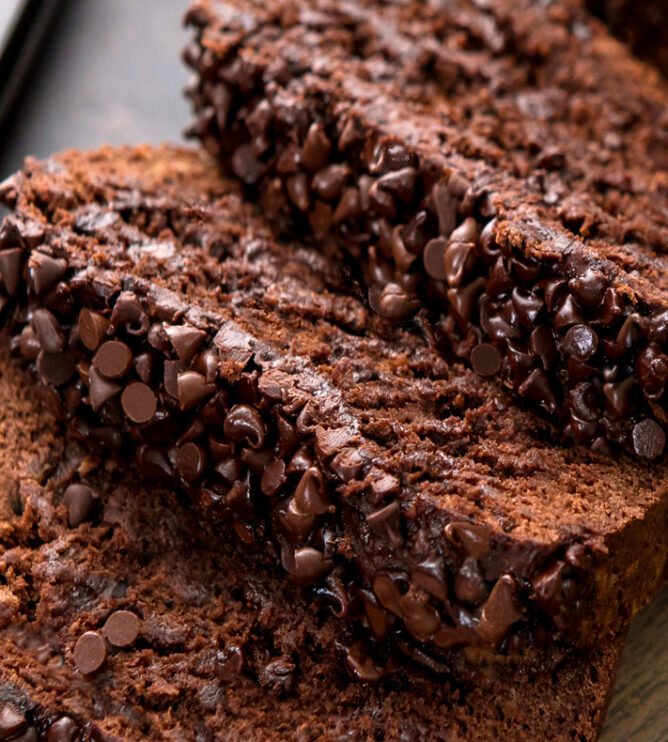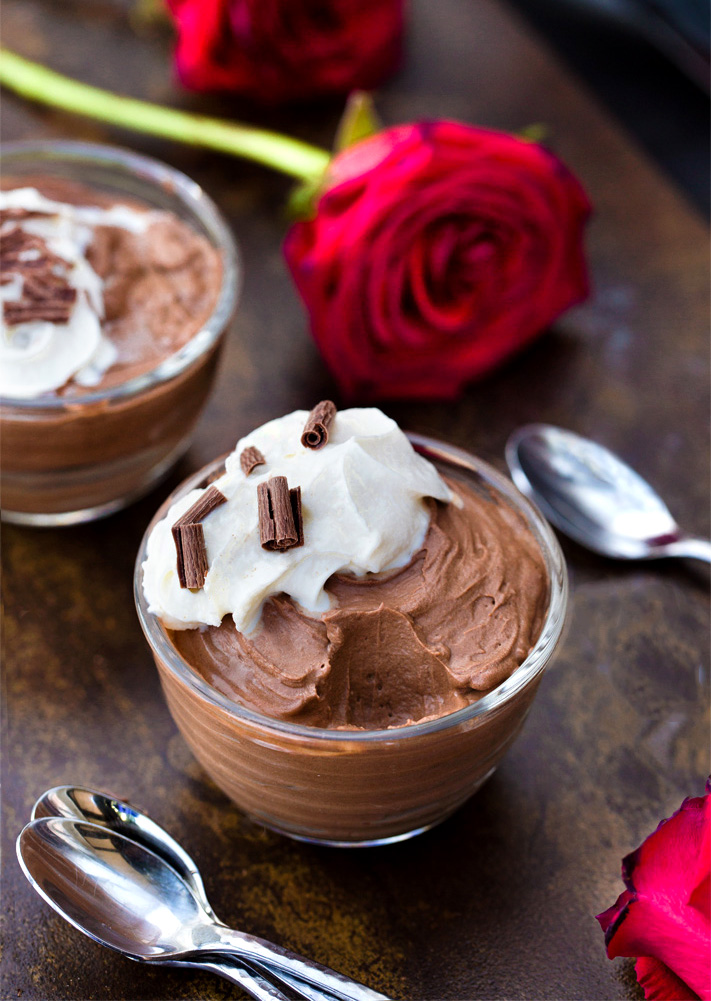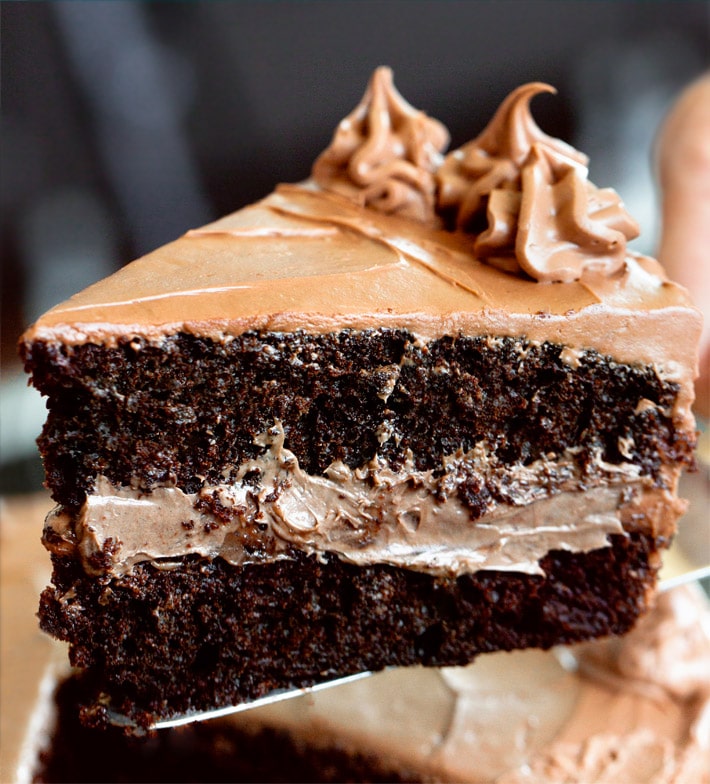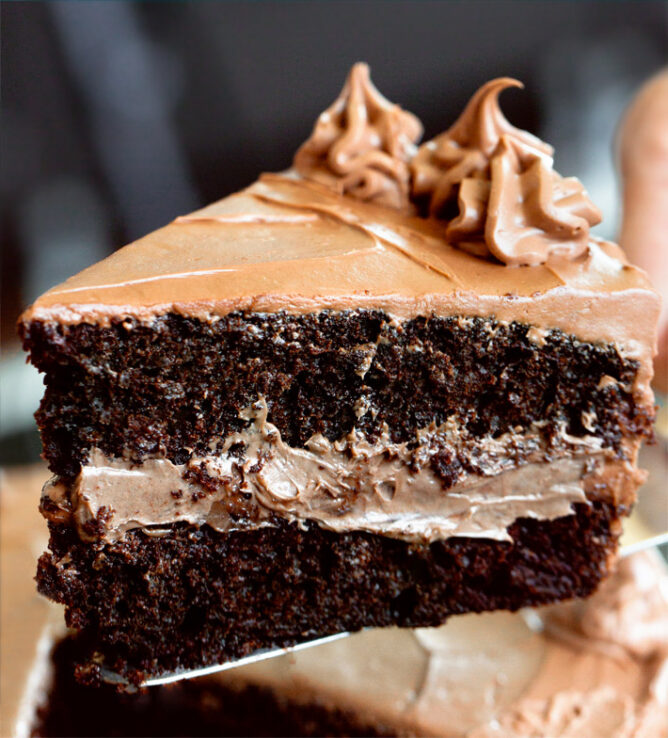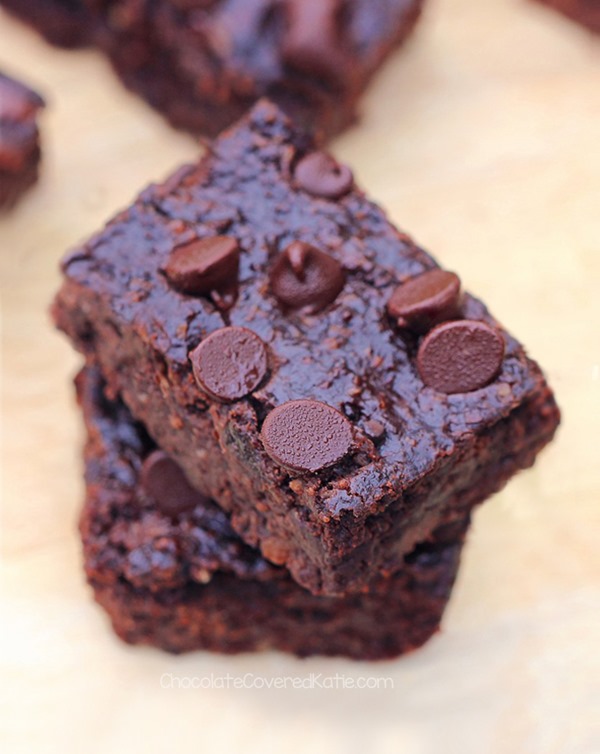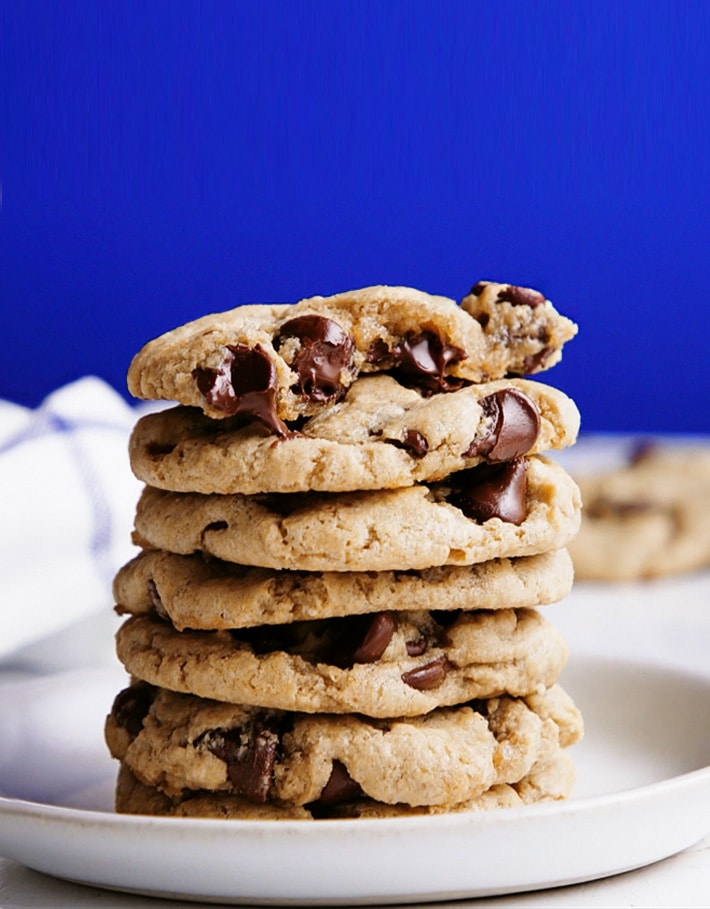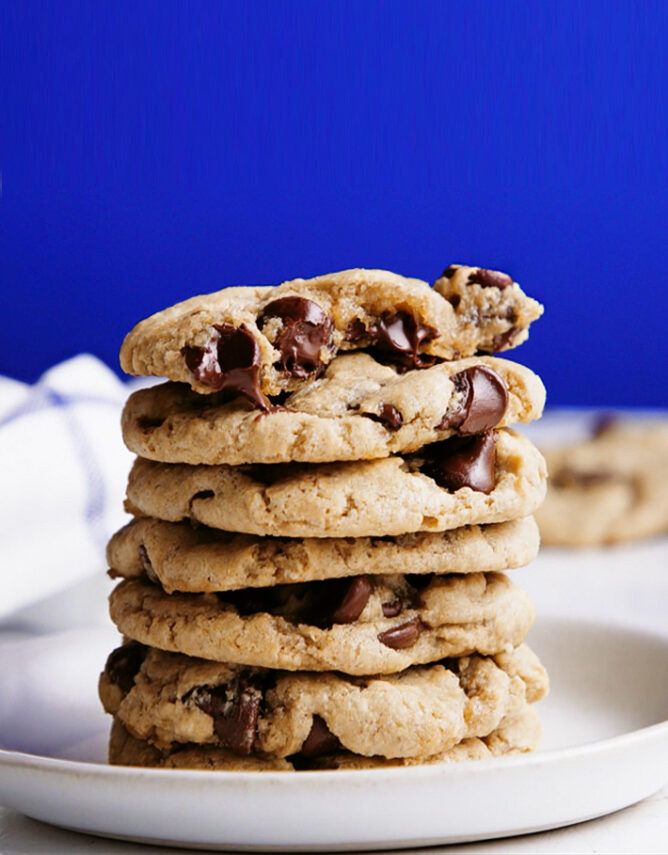 Healthy Chocolate Chip Cookies