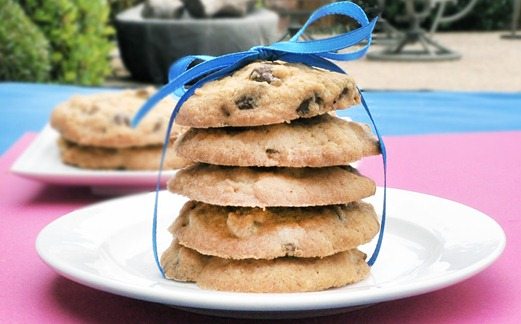 Cookie Monster! The other day, I got an urge to make chocolate cookies. So I turned to Google. The good ole search engine led me to a recipe on Post Punk Kitchen that used oat flour instead of all-purpose. Sounded good… except it also called for chia seeds and flax meal, neither or which I had on hand. So I decided to wing it, as usual.
I'm calling these healthy cookies "Not Guilty"s for two reasons: The first is that, besides being whole-grain, they're also lower in sugar and oil than your average chocolate-chip cookie. Secondly, I don't think a person should ever feel guilty when eating cookies, especially if they contain chocolate! Associating guilt with food just doesn't sit well with me.
For my thoughts on food and guilt, see the following post: Diet is not Religion.
(Lucky for you, I did spare you from my ridiculous idea to do a photo-shoot with the cookies behind bars.)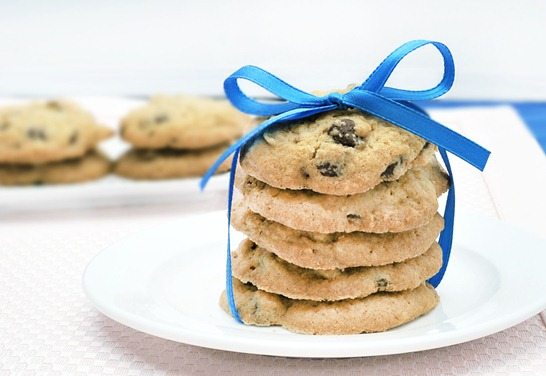 World's Healthiest Chocolate Chip Cookies
Yield:
Makes 7-10 cookies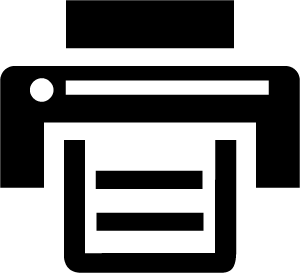 Print This Recipe
[mrp_rating_result show_count="false" show_rich_snippets="false"]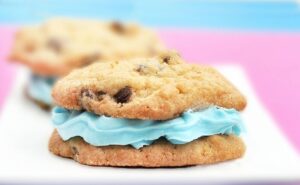 Ingredients
1/3 cup plus 1/4 cup flour (I used 70g oat flour. You can use all-purpose or spelt, or Bob's gf.)
1/8 tsp salt
1/4 tsp baking soda
up to 1/3 cup chocolate chips, depending on your preference
2 tbsp (20g) brown sugar or coconut sugar. For sugar-free cookies, try this recipe: Sugar-Free Chocolate Chip Cookies  
2 tbsp evaporated cane juice or white sugar (Omit only if you have no sweet tooth) (24g)
1/2 tsp vanilla extract
1 tbsp (12g) vegetable or coconut oil (or pre-melted margarine)
1-3 tbsp milk of choice, as needed (15-45g)
Instructions
Healthy Chocolate Chip Cookies Recipe: Preheat the oven to 375 degrees. Mix your dry ingredients, then add in wet. Form cookies and bake 6-7 minutes. Take out when still underdone–they'll continue to cook while cooling, and so you don't want them to get hard. And if you want super-soft cookies, fridge the dough after rolling into balls. Then cook them after the dough is cold. They'd probably work with whole-wheat-pastry flour too, but I haven't tried. Feeling decadent? Add some peanut butter! UPDATE! For a larger-serving recipe, see: Healthy Chocolate Chip Cookies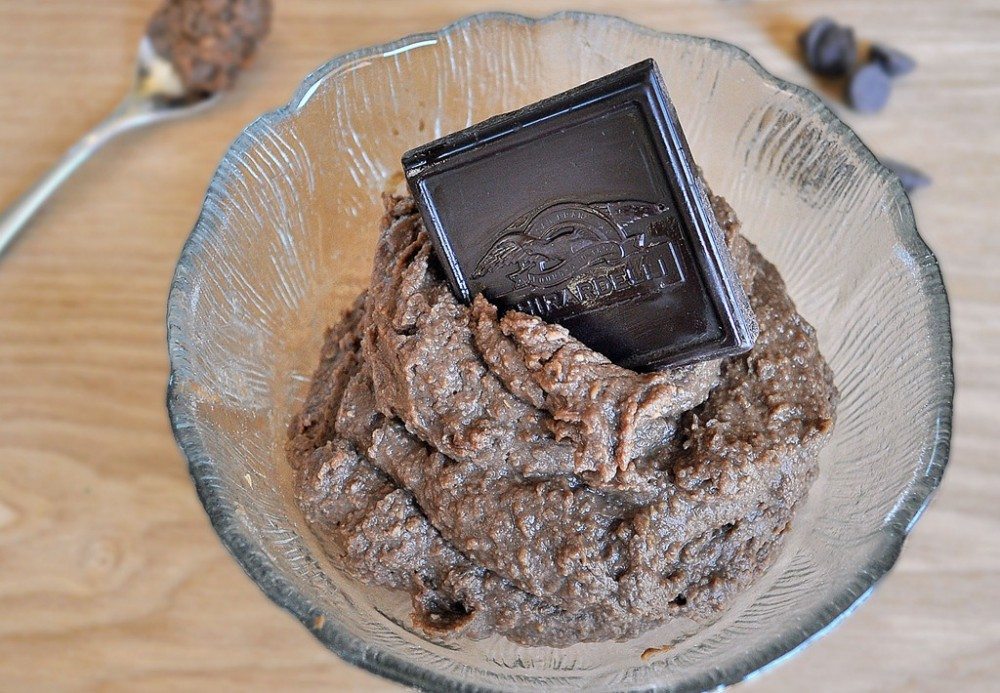 Link of the Day: Chocolate Brownie Batter Dip.
Do you ever feel guilty for things you shouldn't?
Such as eating too many cookies, saying no to favors, or taking time for yourself? I feel guilty that I can't save the world. Every time I see one of those magazine advertisements of a child with a cleft palate, I feel so guilty turning the page. Same thing when I see a "sponsor a child" ad on tv. For ten years, I've sponsored one child. But I want to help them all. And then there's the turmoil in Japan. Not to mention sweat shops, genocide, world hunger…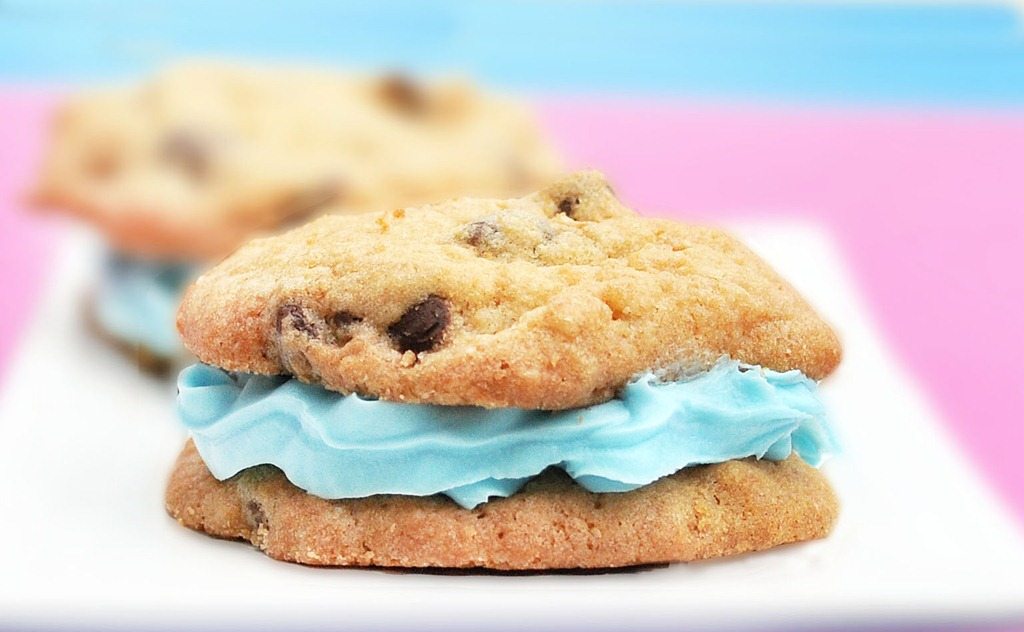 Want more cookie recipes?
Feel free to browse: Over 50 Healthy Cookie Recipes