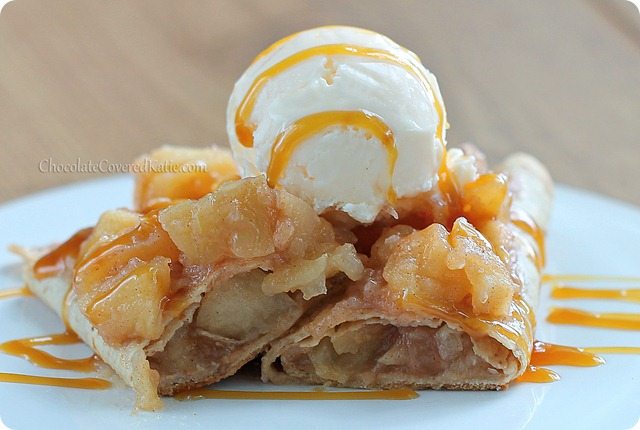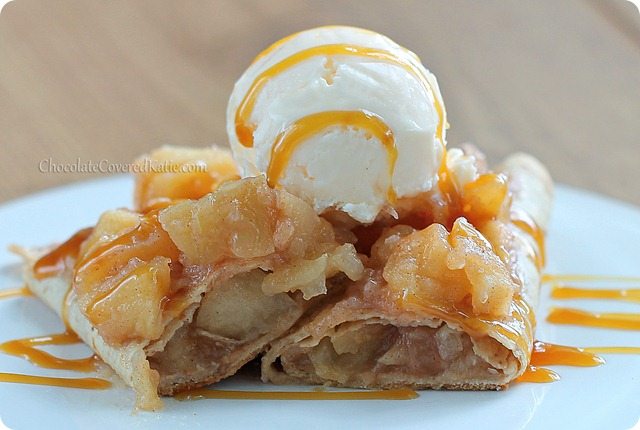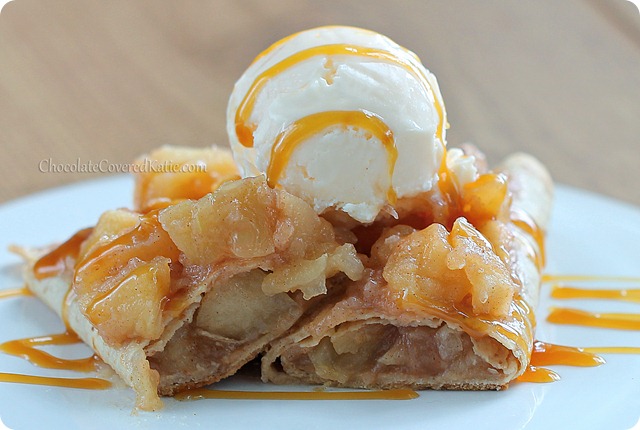 Stuffed apple enchiladas, topped with homemade Maple Caramel Sauce.
Don't you want these in your life?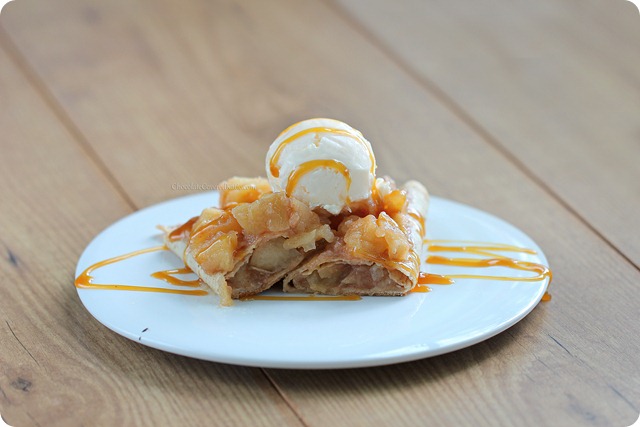 Still need convincing?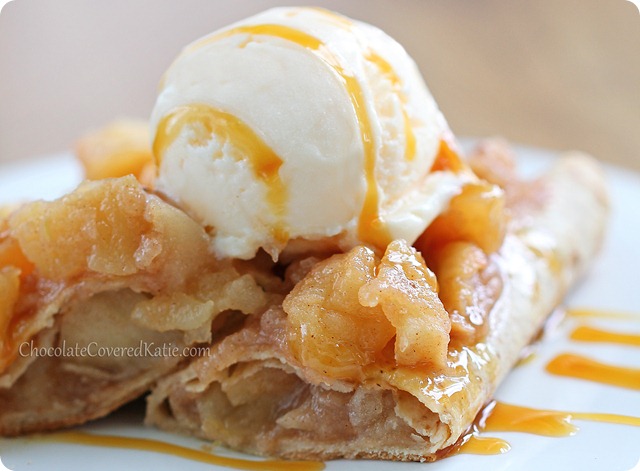 This is culinary fusion at its finest.
The hot-from-the-oven apple enchiladas give you all the cinnamony goodness of hot apple pie stuffed securely into a tortilla and baked to a bubbly perfection. While traditional apple enchilada recipes can call for up to an entire cup of sugar and a large amount of butter, this version has been lightened up considerably, making it a delicious indulgence for dessert or breakfast. For the optimum dessert-enchilada experience, don't forget the ice cream! (The enchiladas in the photos are topped with the maple version of my favorite ice cream recipe.)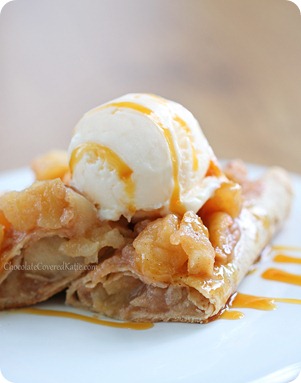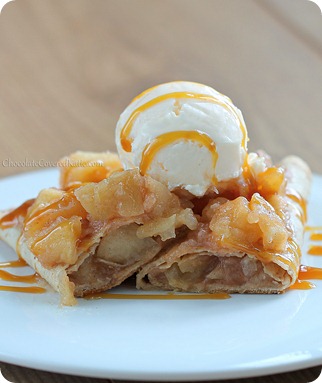 Apple Enchiladas
(makes 4)
4 1/2 cups chopped apples (about 4 1/2 small apples)
2/3 cup water
1 tsp cinnamon
1/8 tsp salt
2 tbsp cornstarch or arrowroot
scant 1/4 tsp pure stevia extract, or 1/2 cup sugar of choice
1 cup apple juice (I used all-natural)
1 1/2 tbsp lemon juice
four 8-inch soft tortillas, gluten-free if desired
Place 2 cups of the chopped apples in a medium saucepan with the water. Bring to a boil, then cook on low heat for 8 minutes. Meanwhile, combine remaining 2 1/2 cups apple with all other ingredients in a blender, and blend until completely smooth. After the 8 minutes, add the blender contents to the saucepan and bring to a boil again. Once it begins to boil again, turn heat to low. Cook 30 minutes, stirring very occasionally (just like 3-4 times). Let cool, then put in the refrigerator, uncovered. Wait at least 4 hours before proceeding with the rest of the recipe, as this filling will thicken as it cools.
For the apple enchiladas: Preheat oven to 400F, and lightly grease an 8-in square pan. Portion about 1/3 cup of filling in the middle of each of 4 tortillas, roll up, then stick into the pan (seam-side down). Cover with the remaining sauce. Bake 28 minutes. Serve warm or cold, with ice cream of choice.
View Apple Enchiladas Nutrition Facts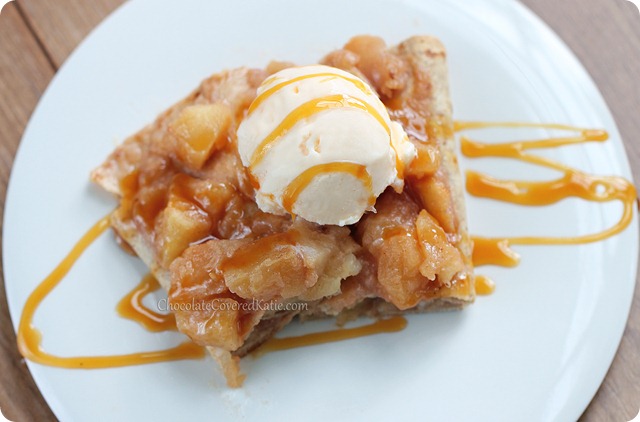 LINK OF THE DAY: