Say hello to breakfast.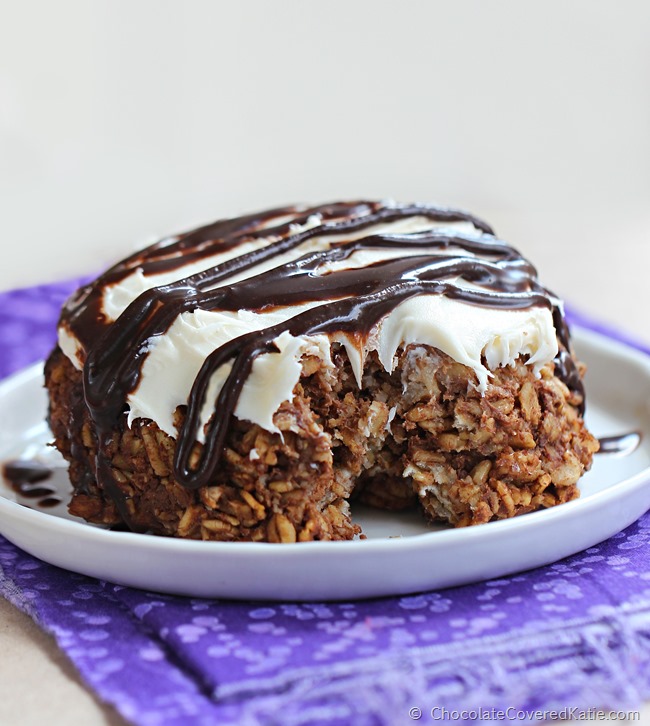 Hello, breakfast! How are you today?
Yes, I talk to my food…
If you have extra cream cheese after making the Chocolate Chip Cream Cheese Cookies, this decadent chocolatey breakfast is the ideal way to use it up! Can you think of a better reason to get out of bed in the morning than chocolate cheesecake brownie oatmeal?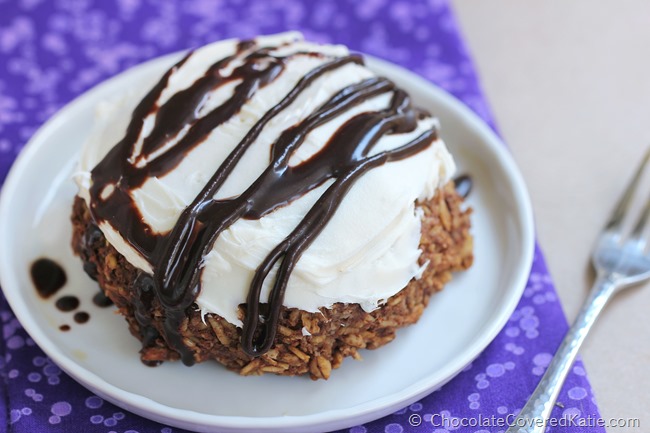 Above, frosted with Healthy Cream Cheese Frosting.
Because… why not?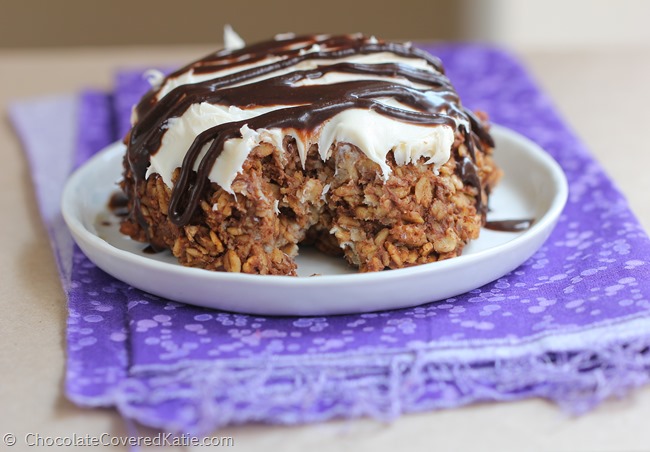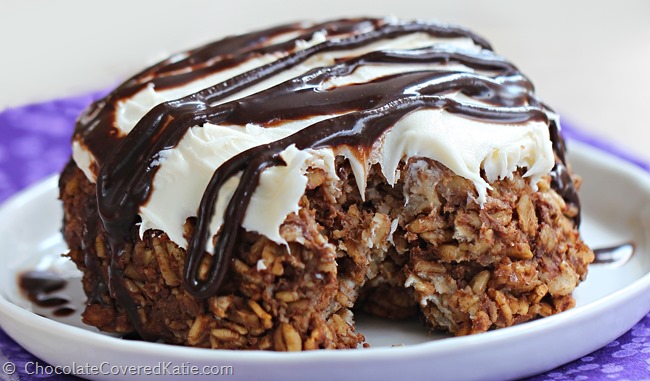 Chocolate Cheesecake Brownie Baked Oatmeal
(serves 1)
Adapted from Reeses Peanut Butter Cup Baked Oatmeal
1/2 cup rolled oats
1 tbsp cocoa powder
1/8 tsp salt
pinch uncut stevia OR 1 1/2 tbsp pure maple syrup
2 tbsp cream cheese (such as Trader Joes vegan)
1/4 cup applesauce or mashed banana
2 tbsp milk of choice
1 tbsp oil OR more milk of choice
1/4 tsp pure vanilla extract
optional handful mini chocolate chips
Preheat oven to 380 F, and grease a 1-cup ramekin or oven-safe bowl (or two 1/2-cup ramekins) very well. Stir together all ingredients, then bake for 27 minutes. If desired, place on the top rack and broil 1 additional minute. If you wish to remove it from the ramekin, let cool completely first so that it will firm up and pop right out. Or just eat it straight from the bowl! The recipe can be made ahead of time, and it also freezes well.
View Nutrition Facts
Reader Shout Out: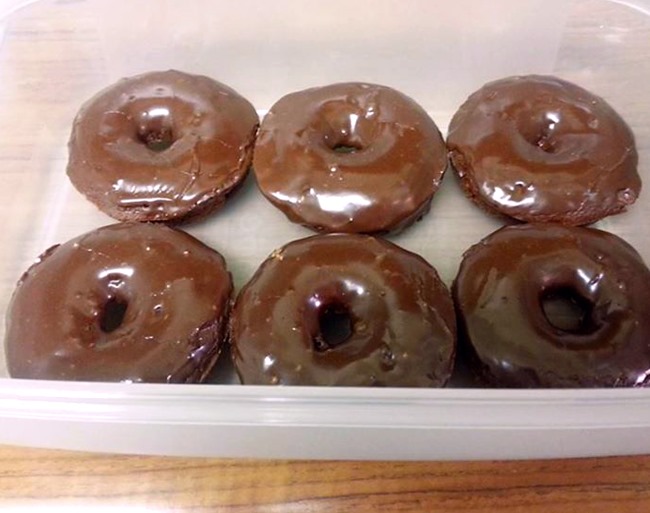 The featured reader of the moment is Krista, who made these Easy Glazed Chocolate Doughnuts on page 89 of the Chocolate Covered Katie Cookbook.
Link of The Day: