Flourless Blender Muffins – Gluten free, grain free, oil free, dairy free, vegan, and refined sugar free.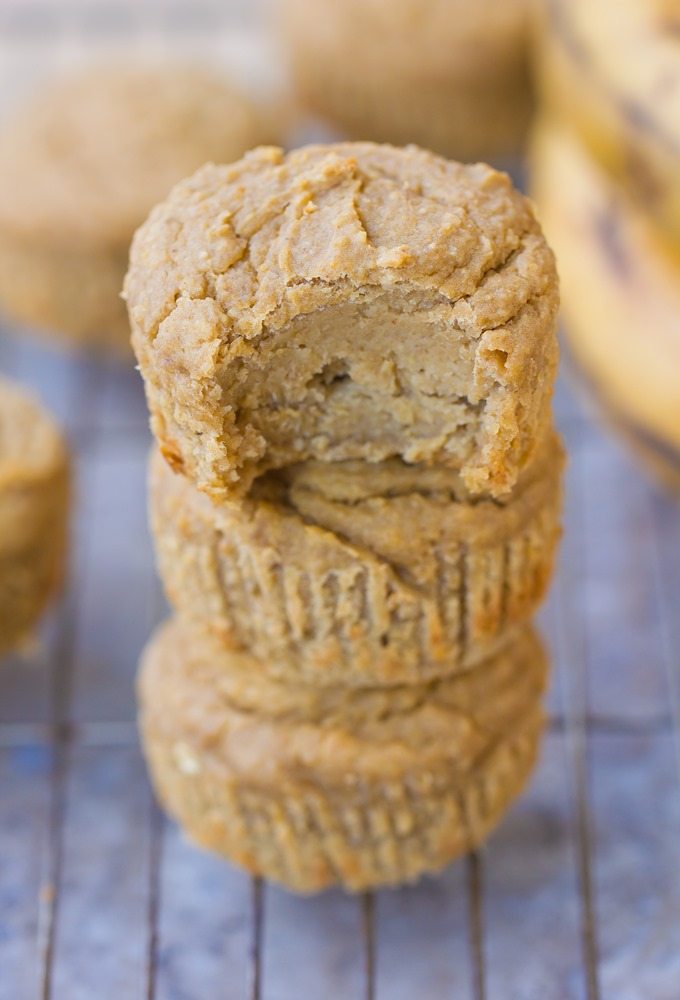 These super addictive flourless blender muffins are nothing like ordinary muffins…
They are like balls of soft, unbaked cookie dough, in the shape of a muffin.
Their fudginess is unreal!
I've already made them about 100 times, and my food processor literally has not been put away in over a month. As soon as I go through one batch, I'm immediately back in the kitchen making more!
You Might Also Like: Keto Ice Cream – 4 Ingredients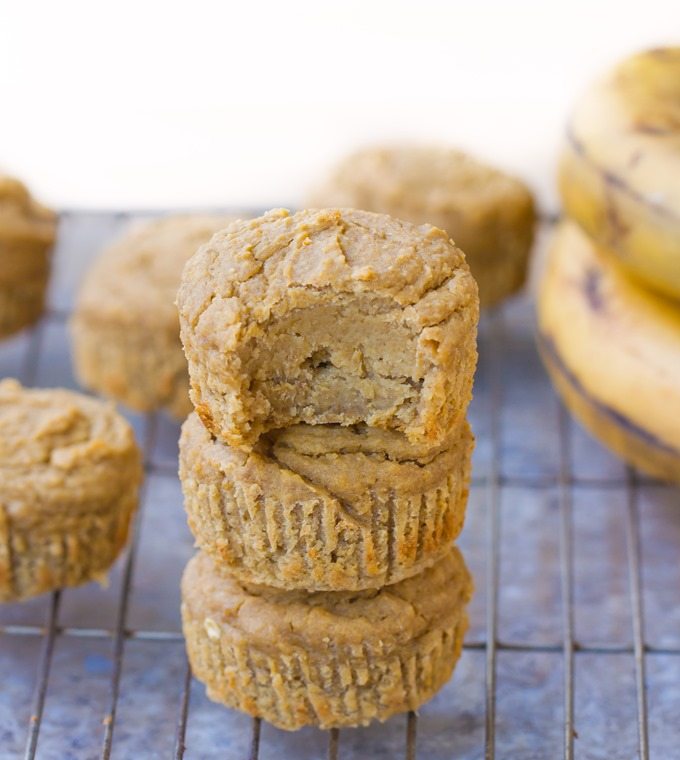 I am completely obsessed with these muffins!
If you try them, you will probably become obsessed with them too.
They are the perfect "anytime" healthy snack – at breakfast, lunch, afternoon tea, dessert, when you're hungry at midnight or find yourself raiding the fridge at 2 in the morning…
Are there any meals I've forgotten?
If so, these muffins go well with those meals too.
And they are portable, meaning you can take them in the car, throw them into a lunchbox, or even pack them on a picnic.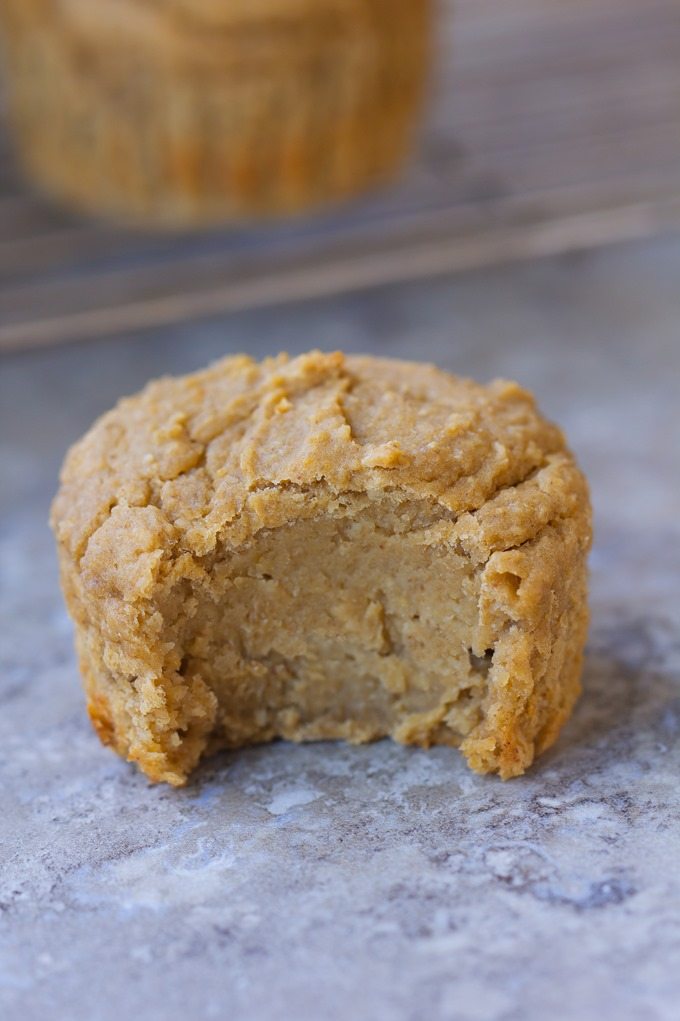 Try one or two instead of cornbread alongside a bowl of homemade Lentil Soup (a reader favorite recipe from the blog).
If I still haven't convinced you to drop everything and try out a batch of these muffins right away, they also freeze well!
In my mind, that takes their awesomeness to a whole new level because it means I can have an easy and healthy snack even on days I am too busy or too lazy to make something.
My freezer is filled to the top with healthy meals and snacks I've made in advance for such occasions when I want something filling and healthy without having to wait.
Also Try These Sweet Potato Brownies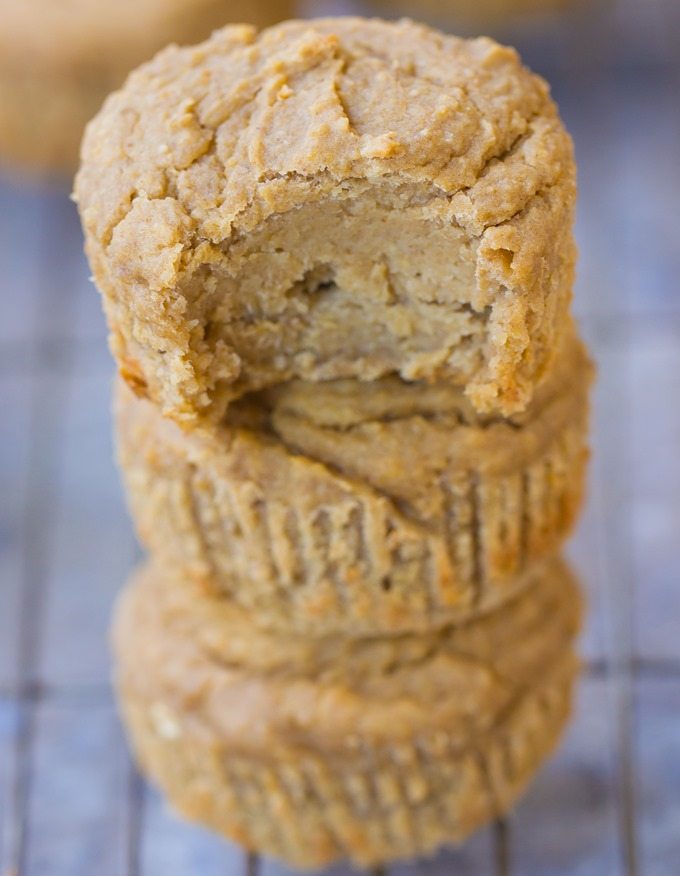 And now I am the girl you see at Trader Joe's who is balancing three bunches of bananas and four cans of great northern beans in her arms.
(I should really learn to take a basket when I shop at Trader Joe's. Somehow I always end up buying more than I came in for…)
The muffins are also great for bringing to a rooftop brunch.
I've gotten my friends hooked on them too.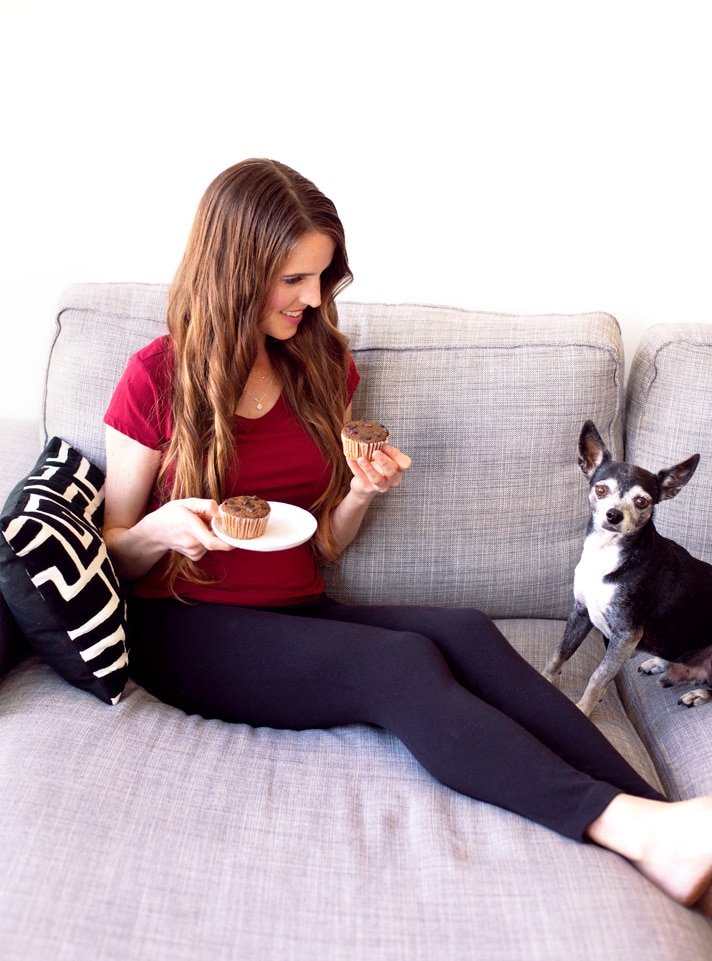 (If you prefer a more traditional muffin recipe, try these Pumpkin Muffins, shown above.)
EDIT: It's not even been 24 hours since I posted the recipe, and already twelve people have made them!
Honestly, you guys make me so happy.
If you make them, be sure to tag ChocolateCoveredKatie on Instagram so I can see your pictures!
Above – Watch the video of making the chocolate version.
Recipe –> Chocolate Blender Muffins


More Recipes: Banana Recipes – 30 Healthy Ideas
Flourless Blender Muffins
These fudgy flourless blender muffins can be gluten free, oil free, dairy free, egg free, and vegan!
Ingredients
1/2

cup

quick oats or quinoa flakes

(or try these keto muffins)

3/4

tsp

baking powder

1/4

tsp

salt

1/8

tsp

baking soda

1/2

cup

mashed overripe banana

1

can white beans,

or 250g cooked beans

1/4

cup

peanut butter or allergy-friendly sub

1/4

cup

pure maple syrup, honey, or agave

(For a sugar-free version, click here)

2

tsp

pure vanilla extract

optional handful mini chocolate chips,

crushed walnuts, shredded coconut, pinch cinnamon, etc.
Instructions
Preheat the oven to 350 F and line 8-9 muffin cups. Drain the beans and rinse extremely well, then pat dry. This is important because it gets rid of any bean taste. Blend all ingredients until smooth in a blender or high-quality food processor. (If using a blender without a tamper, stop occasionally to stir ingredients with a spoon so they will blend evenly.) Pour into the muffin cups – don't overfill or they will rise and then sink in the centers. Bake 20 minutes. They will look underdone – let sit 20 minutes and they will firm up. (I like to bake for only 16 minutes and then refrigerate overnight, because I like the texture a little underdone even the next day.) As mentioned earlier in the post, these muffins are supposed to be fudgy, not fluffy and flour-y like traditional muffins. Not everyone will be a fan of the texture, but if you like my black bean brownies, then you will probably like these as well! Muffins last for 3-4 days refrigerated or 2-3 weeks frozen.

View Nutrition Facts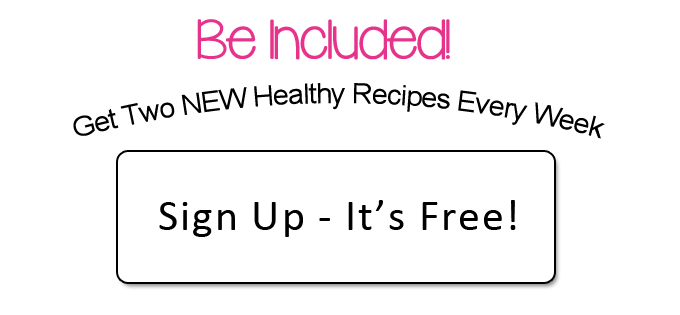 More Flourless Recipes: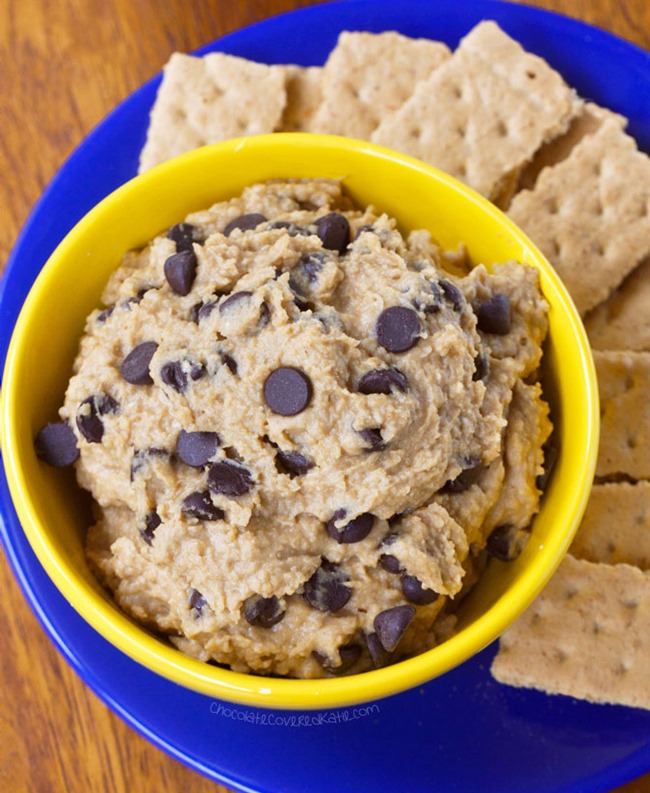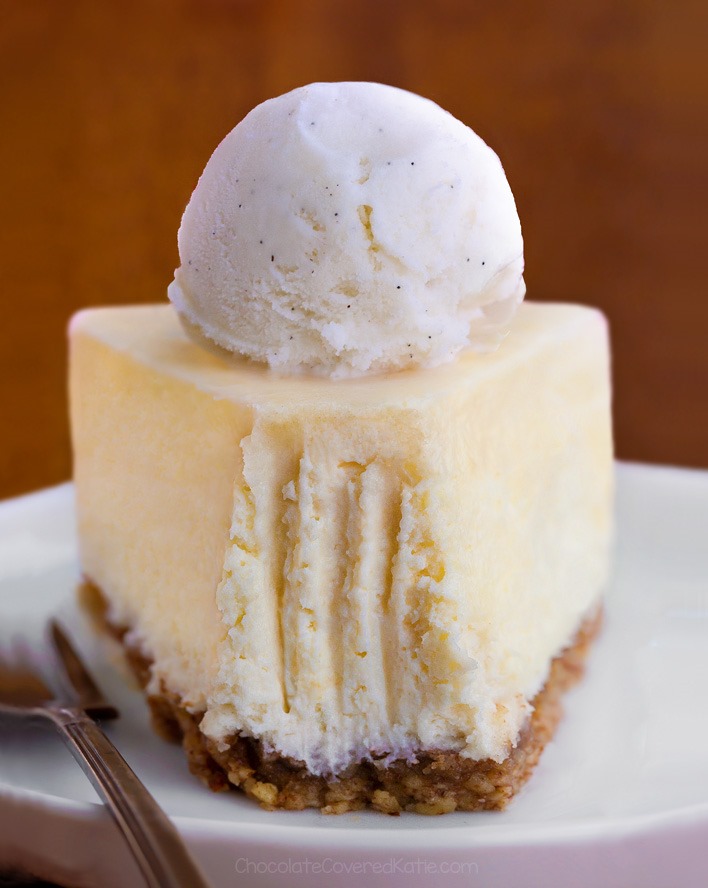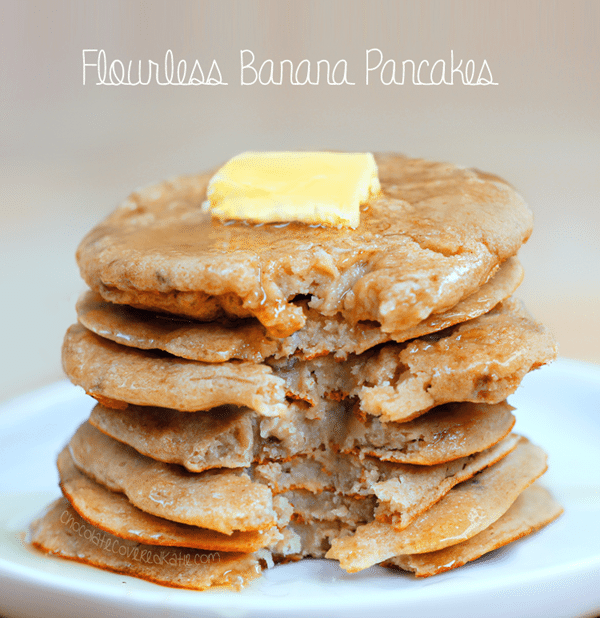 Flourless Pancakes – 3 Ingredients