As soon as you taste it, you'll swear this creamy avocado alfredo sauce must be made with a ton of heavy cream… But there's actually NO heavy cream in the entire recipe!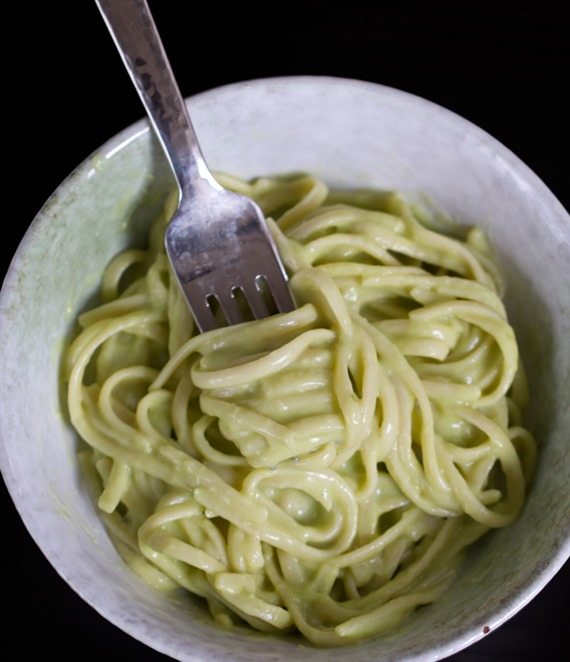 ♥ It's a low-calorie meatless meal that's surprisingly high in protein and can be made in under 20 minutes, from start to finish.
For the past two years, I have been so in love with avocados.
I will go through at least one a week, mashing and spreading on tortillas, scooping them straight from the skin, or adding them to everything from Avocado Smoothies, to Avocado Mayonnaise, to Avocado Chocolate Mousse.
Avocados have a thick and creamy texture that lends itself so well to both sweet and savory recipes, and they're a fantastic healthy replacement for heavy cream.
Very low in saturated fat, avocados are an excellent source of the good monounsaturated fat that—when eaten as part of a healthy diet—has been shown to lower one's risk of both heart disease and cholesterol.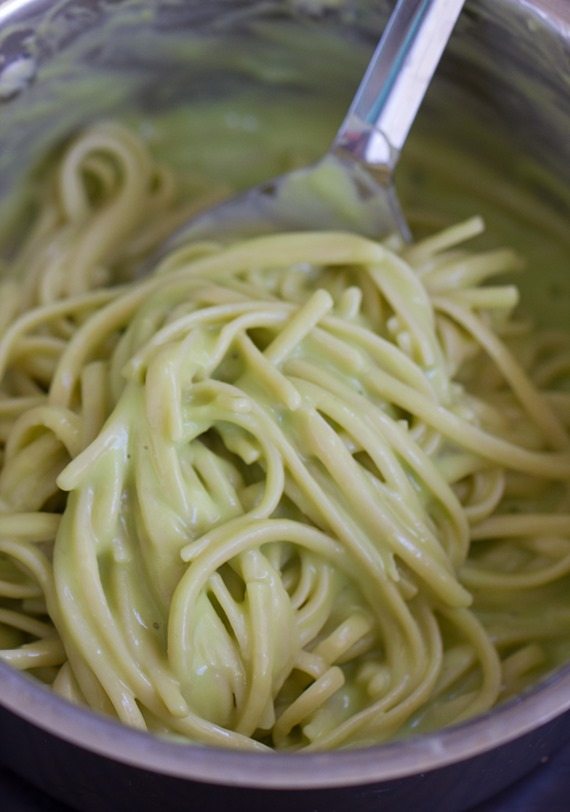 And if you're worried about the calories in avocado, numerous studies have shown that people who eat them as part of a balanced diet feel more full after a meal and can actually end up losing weight.
That doesn't mean avocados are only for people interested in weight loss.
These nutrient powerhouses offer almost 20 vitamins and minerals to everyone, including Vitamin K, Vitamin E, folate, copper, and potassium.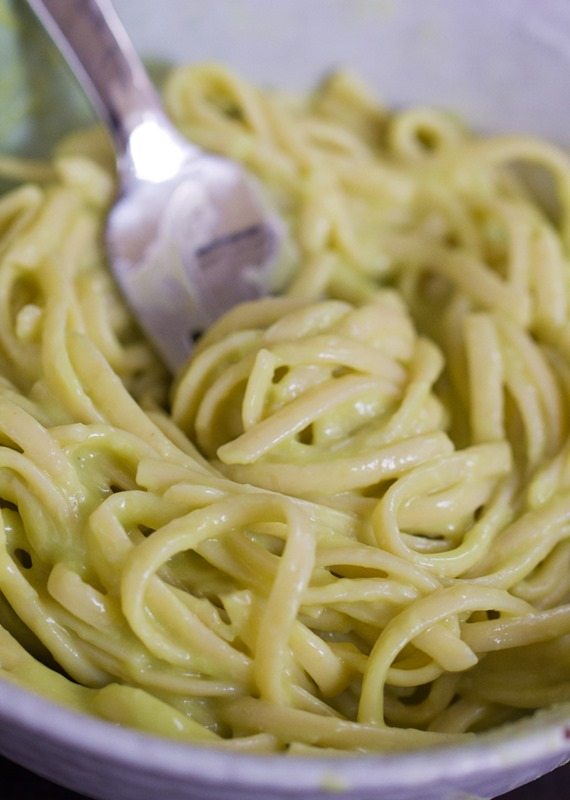 Plus, they are low in sugar and high in fiber!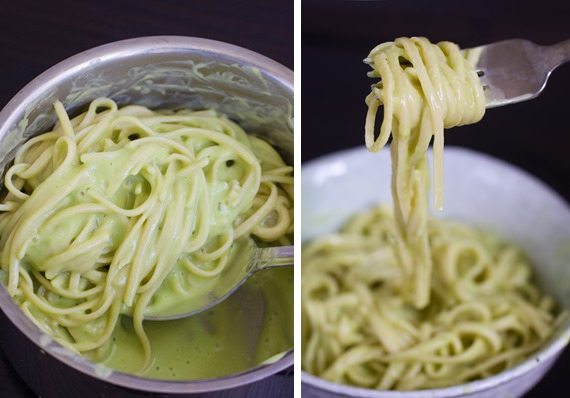 Replacing the heavy cream in traditional alfredo sauce with avocado is not only a much healthier choice, it also happens to be delicious!
You'll want to eat a double batch of this avocado alfredo for sure.



Here Are 12 More Vegan Pasta Recipes
Avocado Alfredo Pasta
A creamy avocado Alfredo sauce recipe for pasta or veggies, with no heavy cream or dairy.
Ingredients
1

cup

milk of choice

2/3

cup

fully mashed avocado

(160g)

1/4

tsp

garlic powder

1/2

tsp

salt,

or more to taste

2

tsp

oil or buttery spread – adds richness and helps sauce adhere to pasta

but can be omitted

8

oz

uncooked noodles OR spaghetti squash,

black bean pasta, steamed veggies, etc.

nutritional yeast or Parmesan,

such as vegan parma, for serving
Instructions
Whisk the first 4 ingredients and optional oil in a small saucepan. (For a smoother and creamier sauce, blend or use a hand blender to blend until smooth.) If making pasta, bring a separate pot of salted water to a boil. Once boiling, cook pasta according to package directions. Drain fully (do not rinse with water), then set aside. Heat the first small saucepan until sauce thickens and begins to boil, then stir in the pasta and remove from the heat. Serve immediately, sprinkling with nutritional yeast or Parmesan if desired.View Nutrition Facts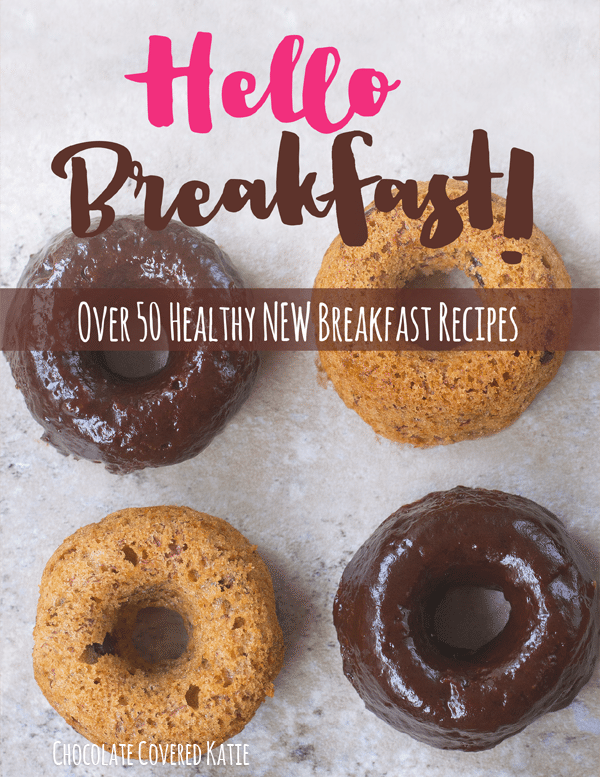 More Healthy Recipes: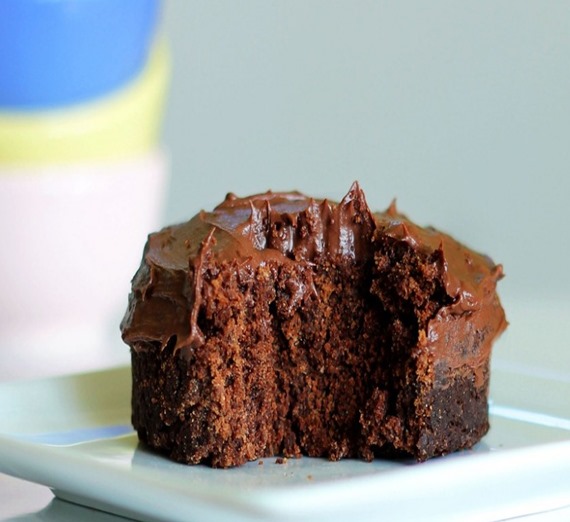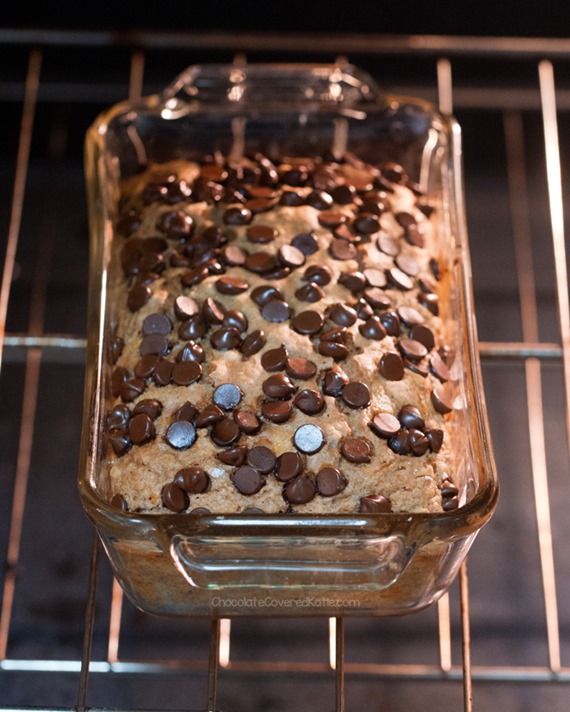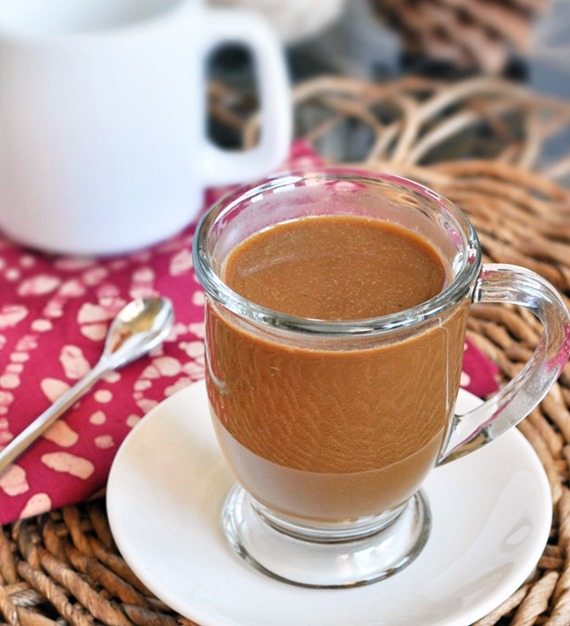 If you haven't seen the articles going around facebook yet, trust me… you do NOT want to know what is in a Starbucks Pumpkin Spice Latte.
Make your own healthy pumpkin spice latte at home with just a few all-natural ingredients, nothing artificial and no high fructose corn syrup.
It is really easy and tastes delicious!!!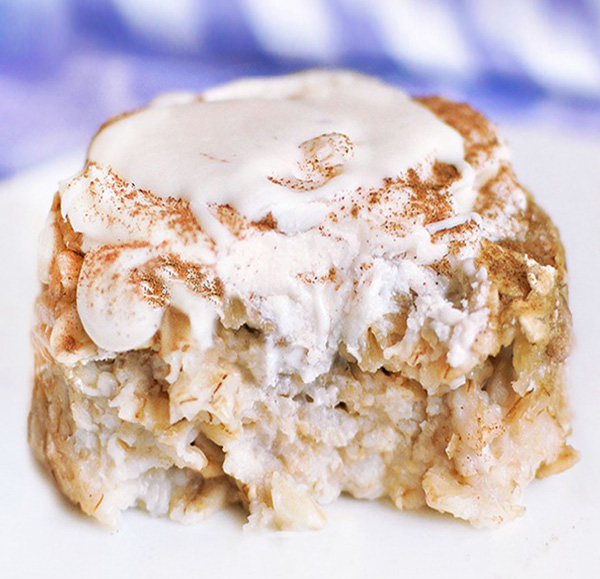 Vegan Breakfast Recipes (50 Recipes)