Rich, dark, peanut buttery, chocolate baked oatmeal, for a healthy breakfast or dessert!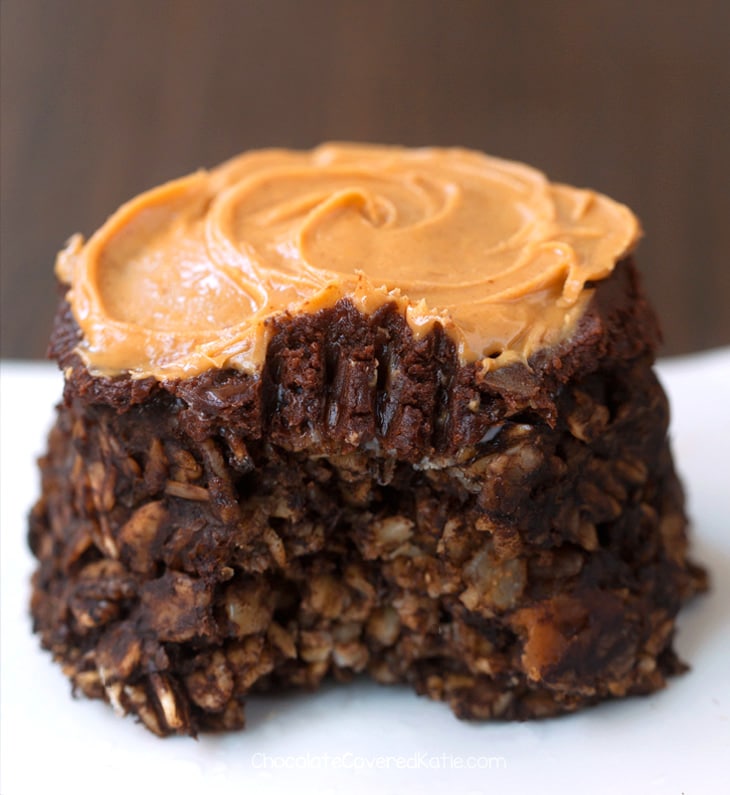 Do you remember when your choice of oatmeal was plain or plain with raisins?
Sometimes you'd hear of people stirring in apple and cinnamon or sliced banana, but that was about as crazy as it got.
Dessert-themed oatmeal—especially chocolate oatmeal—was pretty much unheard of as a breakfast food, even as recently as a few years ago.
I remember back in 2011 when I first posted my recipe for Chocolate Oatmeal.
The recipe was met with uncertainty in the comment section, with people wondering whether eating chocolate oatmeal for breakfast was possibly taking things too far.
Musings such as the ones below were common:
"As good as oatmeal and chocolate are, I'm not sure how I feel about having them together at breakfast."
"Chocolate oatmeal?! I don't know if that is crazy or brilliant, but I want to find out!"
"I've always only eaten oatmeal in the traditional way. I will have to try this."

Thankfully, chocolate oatmeal has gone mainstream.
No one even blinked last year when I posted my recipe for Chocolate Overnight Oats.
So today I wanted to revisit one of my older recipes that is much too good to be lost in the archives: Chocolate Peanut Butter Cup Baked Oatmeal.
The recipe combines creamy peanut butter with rich, dark cocoa for a filling and healthy breakfast that tastes entirely too sinful to be eaten so early in the morning.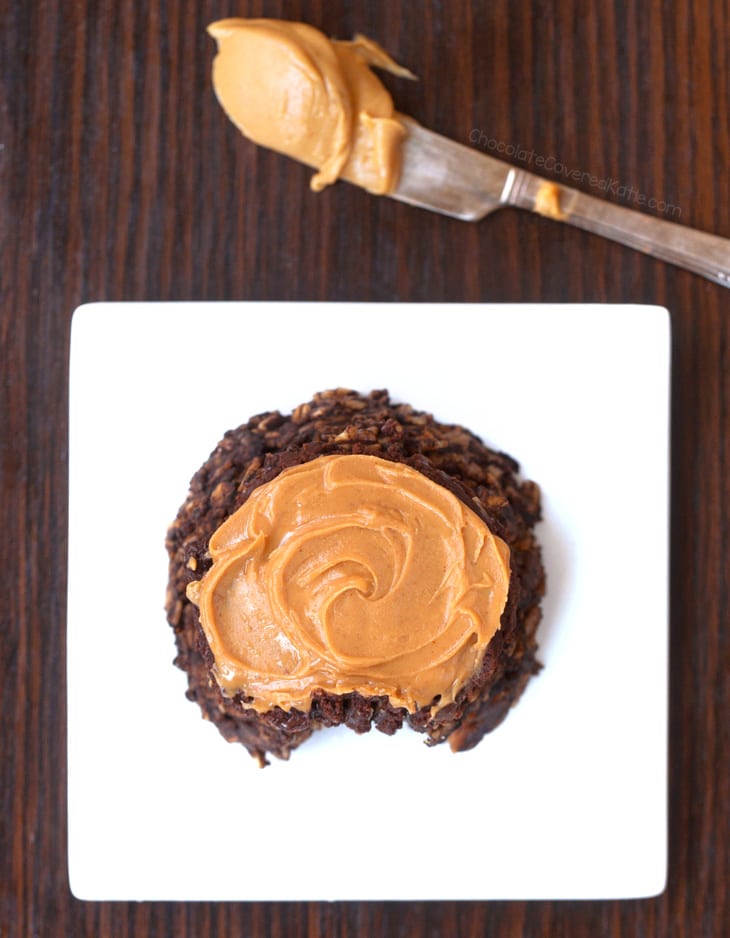 Just one serving of this healthy breakfast gives you:
3.7 grams of fiber
5 grams of protein
Under 200 calories


Chocolate Peanut Butter Cup Baked Oatmeal
This peanut buttery chocolate baked oatmeal is a healthy breakfast that tastes like dessert.
Ingredients
1/2

cup

rolled oats

1/4

tsp

pure vanilla extract

1/4

cup

mashed banana or applesauce

2

tbsp

milk of choice or nondairy creamer

pinch

uncut stevia OR 1 1/2 tbsp liquid sweetener such as pure maple syrup

only if using stevia,

add 2 additional tbsp milk of choice

1/8

tsp

salt

1

tbsp

cocoa powder

1-2

tbsp

peanut butter or allergy-friendly sub

handful mini chocolate chips,

optional
Instructions
Preheat oven to 380 F. If necessary, gently heat nut butter until stir-able. Combine all ingredients, and mix well. Pour into a greased 1-cup ramekin, or two 1/2-cup ramekins, or a mini loaf pan. You can also stick a second spoonful of peanut butter in the center if you wish! Bake on the center rack 20 minutes, then set your oven to "broil" for 3 minutes (or simply just bake longer if your oven has no broil option). You can even make this the night before or make multiple servings at once and freeze leftovers for an instant breakfast! (I've not tried, but a few readers had success making this in the microwave.)

View Nutrition Facts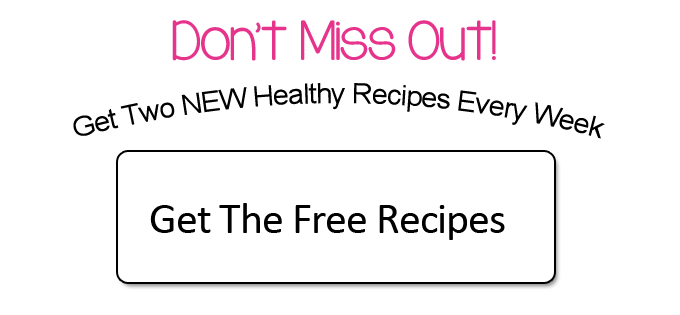 More Oatmeal Recipes: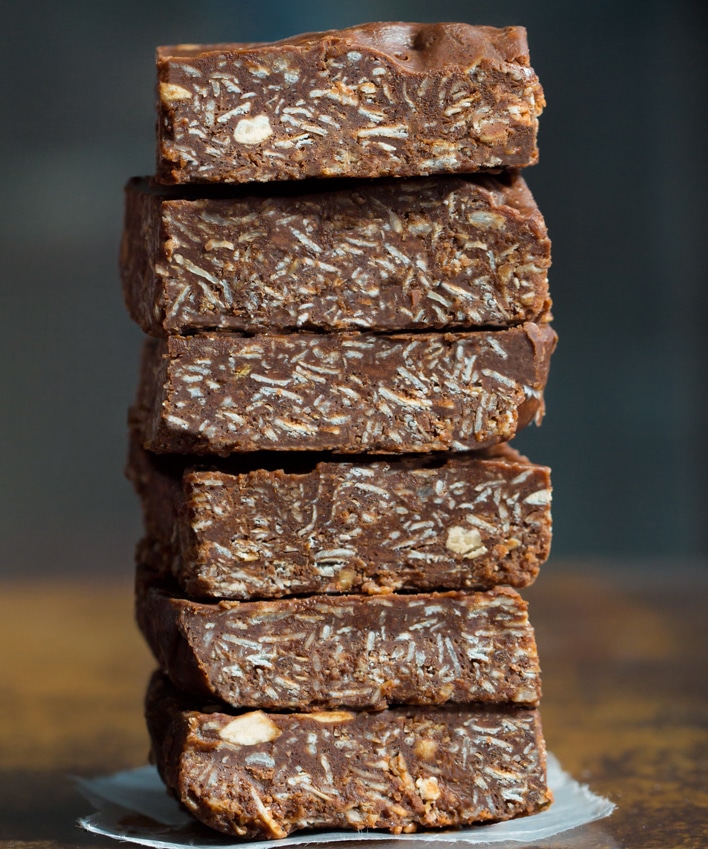 Chocolate Oatmeal No Bake Bars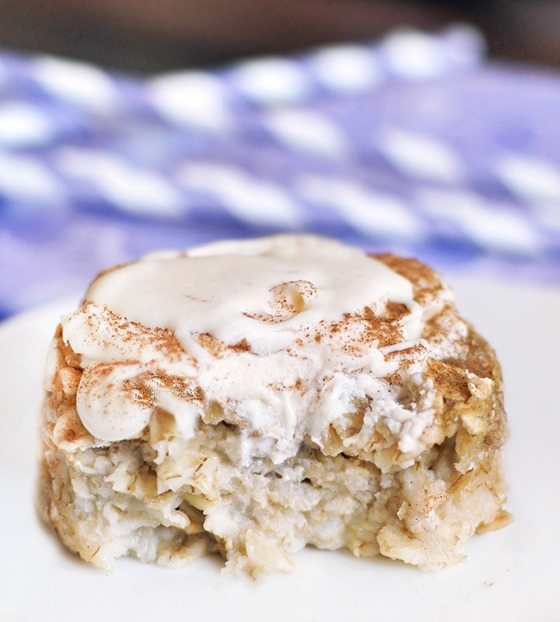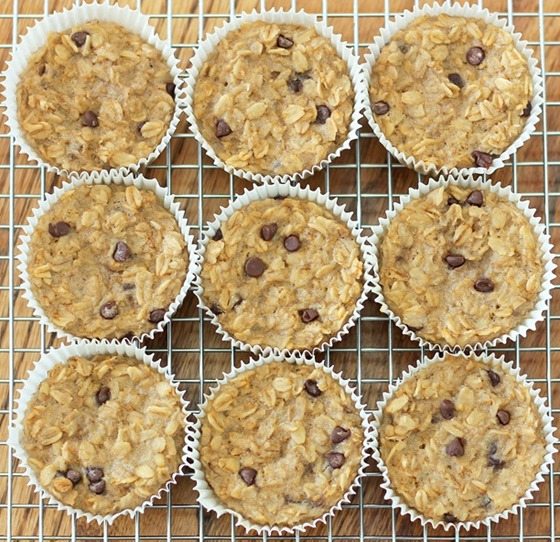 Breakfast Oatmeal Cupcakes To Go