Coconut Oil Fudge – Just 3 ingredients, healthy & vegan, with a keto option and endless flavor possibilities!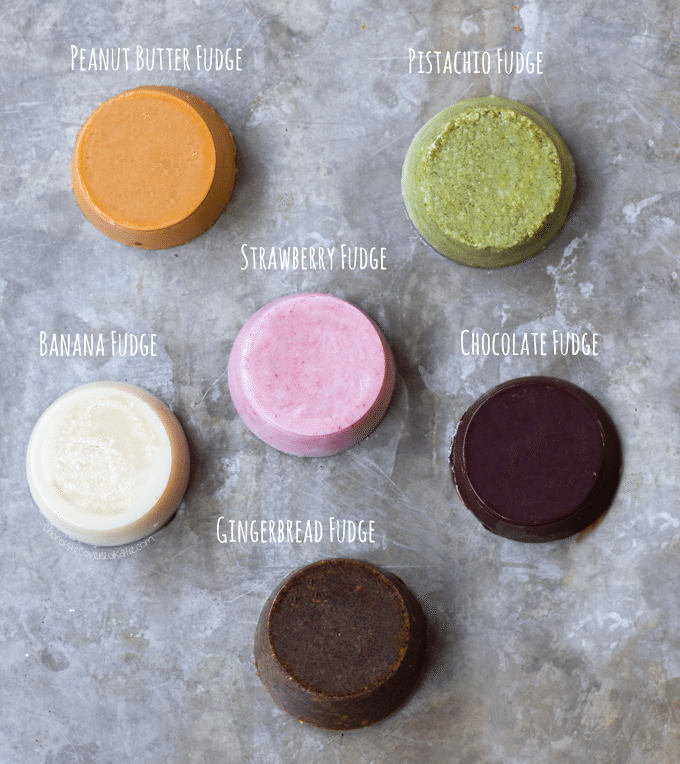 Keto Coconut Oil Fudge
Homemade coconut oil fudge is one of the easiest healthy desserts – Just stir the ingredients together in a bowl, smooth into a container, and chill to set. Within minutes, the fudge will be firm and ready to slice! And since it only takes a few minutes, there's plenty of extra time to experiment with more and more flavors.
Some of my favorite flavors are chocolate, banana, and peanut butter; but the sky is definitely not the limit here.
You can even try swirling two flavors together!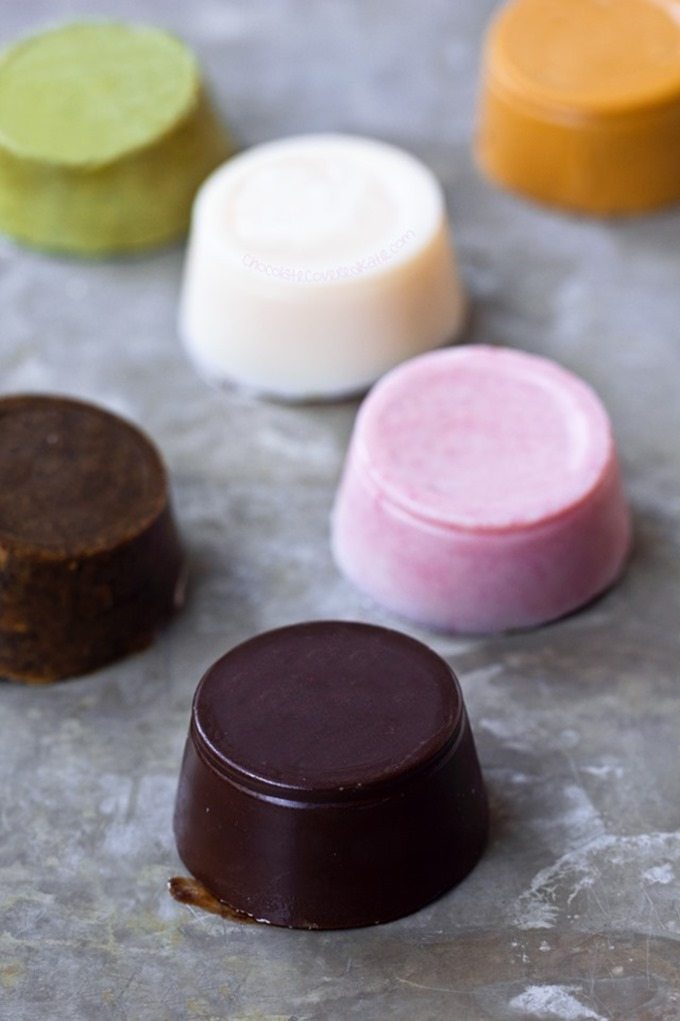 Coconut Oil Fudge Flavors:
(For more flavors & full recipes, scroll further down)
Peanut Butter: peanut butter + coconut oil + pinch salt
Chocolate: coconut oil +  cocoa powder +  coconut butter
Pistachio: pistachios + coconut oil + sweetener
Banana: coconut butter + coconut oil + banana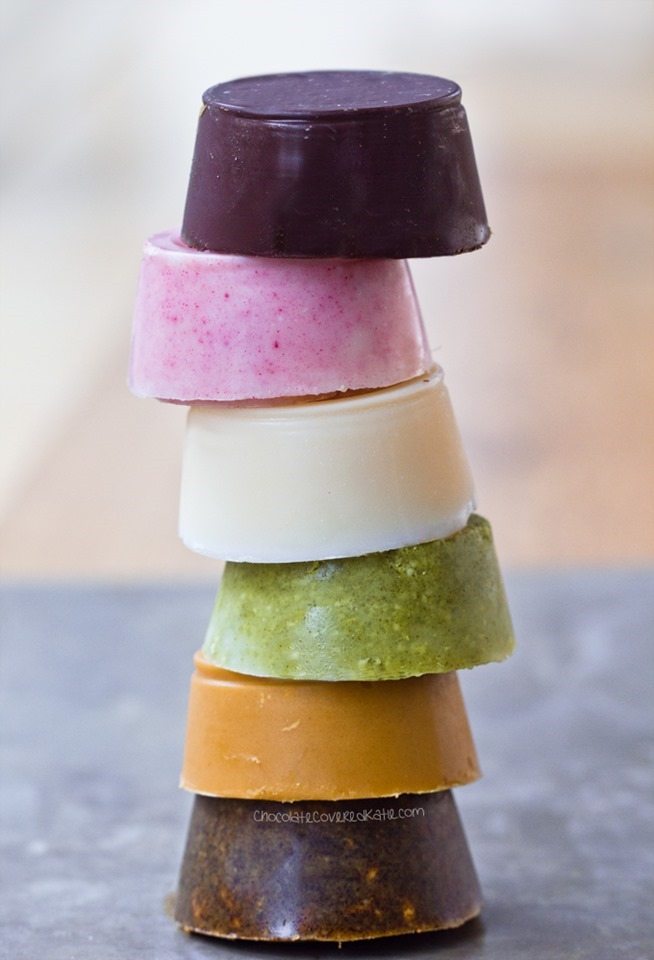 You can make them in any shallow plastic container, or use candy molds or even mini muffin tins that have been lined with parchment so the fudge will be easy to remove.
I used a candy mold tray from Michaels craft store for the fudge in the pictures. You can usually find different types of candy molds at stores such as Jo Ann, WalMart, Hobby Lobby, or sometimes even Target or regular grocery stores – Look for them in the cake decorating section of craft stores or near the frostings in grocery stores. As mentioned above, you can also easily just use any plastic container.
And definitely feel free to brainstorm more flavors than the ones I've listed below!
Also be sure to try out this popular spinoff recipe: Fat Bombs – Chocolate, Keto, Vegan


Coconut Oil Fudge
Adapted from my Almond Butter Fudge Recipe
Coconut Oil Fudge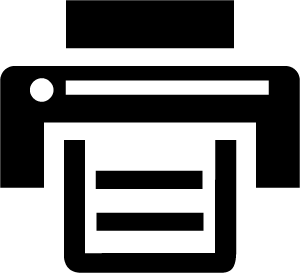 Print This Recipe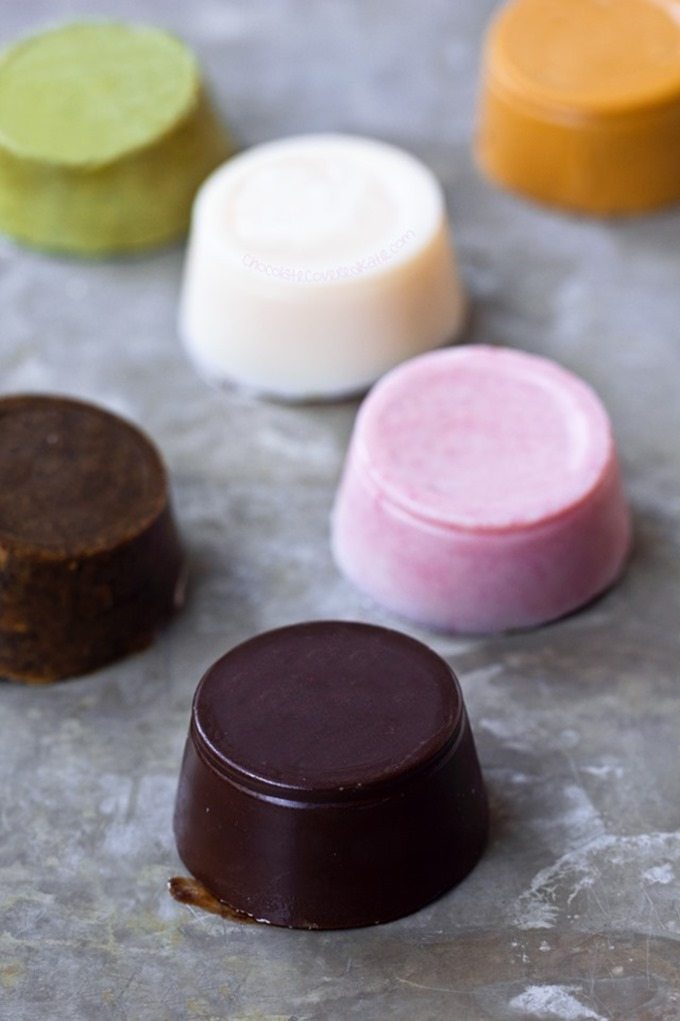 Ingredients
The Basic Recipe
1/2 cup nut butter of choice, or allergy-friendly sub
2 1/2 tbsp virgin coconut oil (25g) or coconut butter
optional 2 1/2 tbsp sweetener of choice
Instructions
Gently melt the coconut oil and nut butter until stir-able. Stir in all other ingredients, smooth into a shallow plastic container or candy molds, and freeze to set. Slice or pop out of the molds, and enjoy. Refrigerate or freeze leftovers.
FLAVORS
Strawberry Fudge: coconut butter + coconut oil + sweetener + 1/2 cup sliced strawberries
Peanut / Almond Butter Fudge: peanut or almont butter + coconut oil + sweetener + optional pinch salt
Pistachio Fudge: pistachio butter + coconut oil + sweetener (You can blend pistachios to make butter)
Banana Fudge: coconut butter + coconut oil + sweetener + 1/2 a very ripe banana + optional cinnamon
Gingerbread Fudge: peanut or sunbutter + coconut oil + molasses + optional 1/8 tsp powdered ginger
Chocolate Fudge: coconut or sunbutter + coconut oil + sweetener + 1/4 cup cocoa powder + 1 overripe banana or additional 2/3 cup coconut butter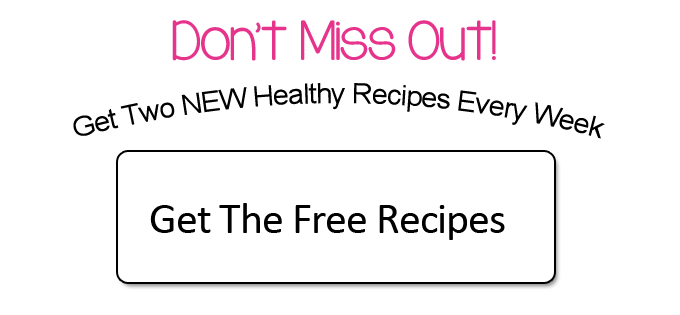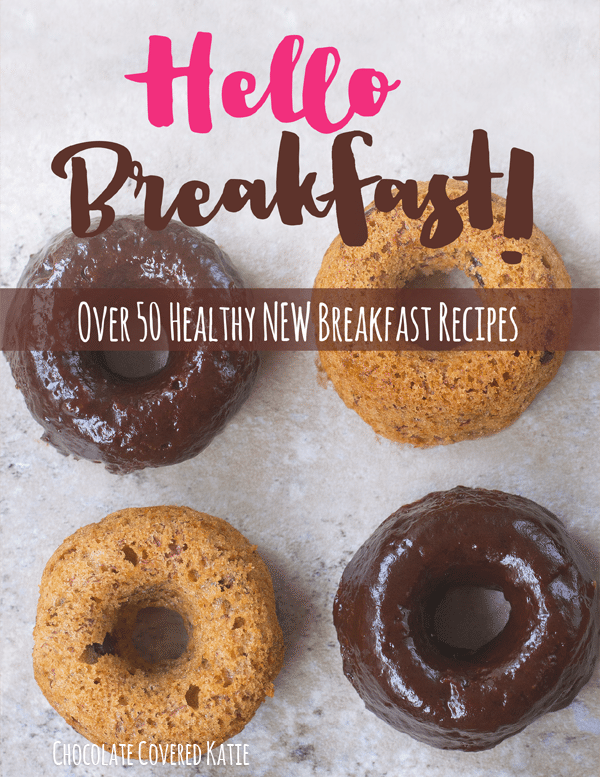 Trending Right Now: