I've been meaning to write this post about why I gave up running for a while…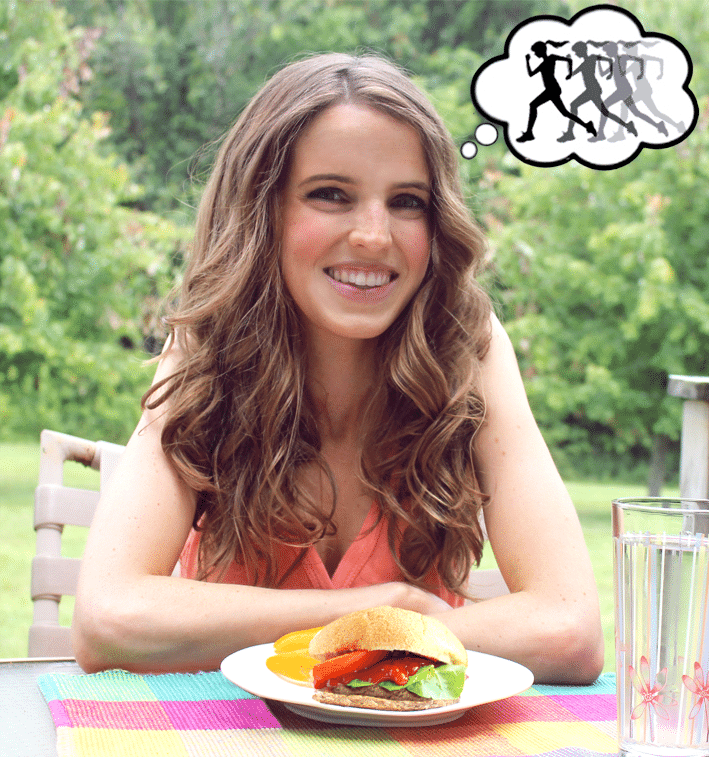 Although it's completely unrelated to healthy desserts or recipes, I wanted to publish in case it can help someone out there who might feel like I did a few months ago.
If you were to stumble upon my blog without knowing anything else about me, you might get a picture of this crazy-enthusiastic girl who is always happy, completely carefree, and whose life revolves around food and chocolate and dessert 24/7.
In reality, "blog Katie" is only a very small portion of who I am outside of the computer world.
You might be surprised by how much of my life is entirely unrelated to food and cooking, and I'm definitely not completely carefree.
Related: How I Started Blogging Full Time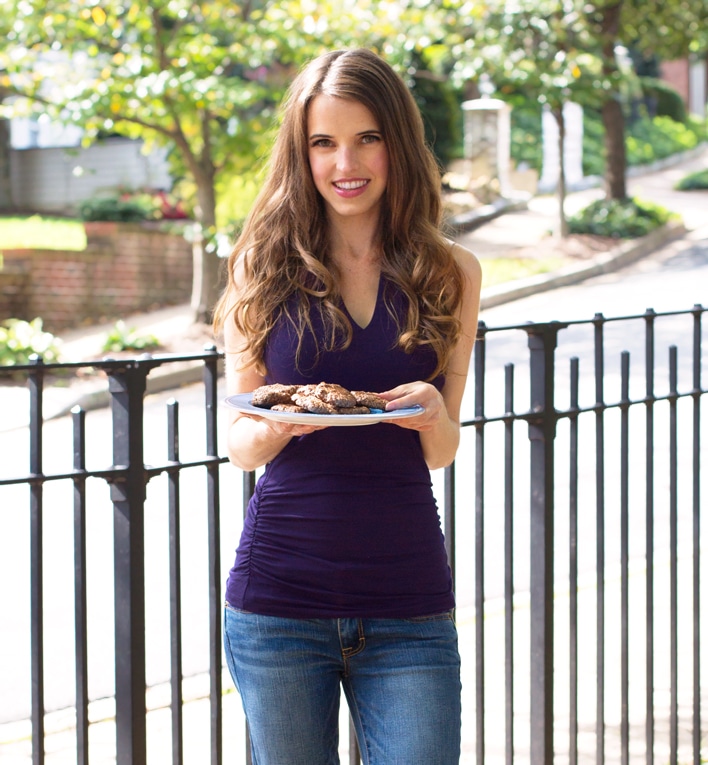 Because I choose not to talk about my friends, relationships, or personal life on the blog, most people would've had no idea I was anything less than my usual upbeat self early this year…
Yet even as I continued with the cheery chocolate posts, I was feeling overwhelmed and exhausted thanks to moving twice, going through a breakup, sorting out issues with the book, and worrying about the future.
In the past, I would have leaned on running to get me through.
It was in college that I first fell in love with the sport, waking up each day excited to get out in the fresh Pennsylvania air before classes. Running provided an outlet for the pent-up energy I was no longer expending on soccer and tennis (sports I'd played almost from birth all the way through high school), and I could think about everything while I ran: school, friends, guys, the past, the future… or sometimes nothing at all.
Running's meaning in my life would change over the years; when I moved back to Texas it became a comforting source of stability in my crazy and uncertain post-high-school life. Four or five times a week, sun or rain or snow, I'd be out there running, 7 to 10 miles each time. I loved it.
But somehow this past summer, I lost energy and motivation for something that used to bring such joy and excitement. For the first time in eight years, I found myself dreading the idea of going out for a run.
I would drag myself through the miles and arrive home feeling completely drained. Running had never been something I wanted to force myself to do, so one day in early July when I was "supposed" to go out, I just didn't.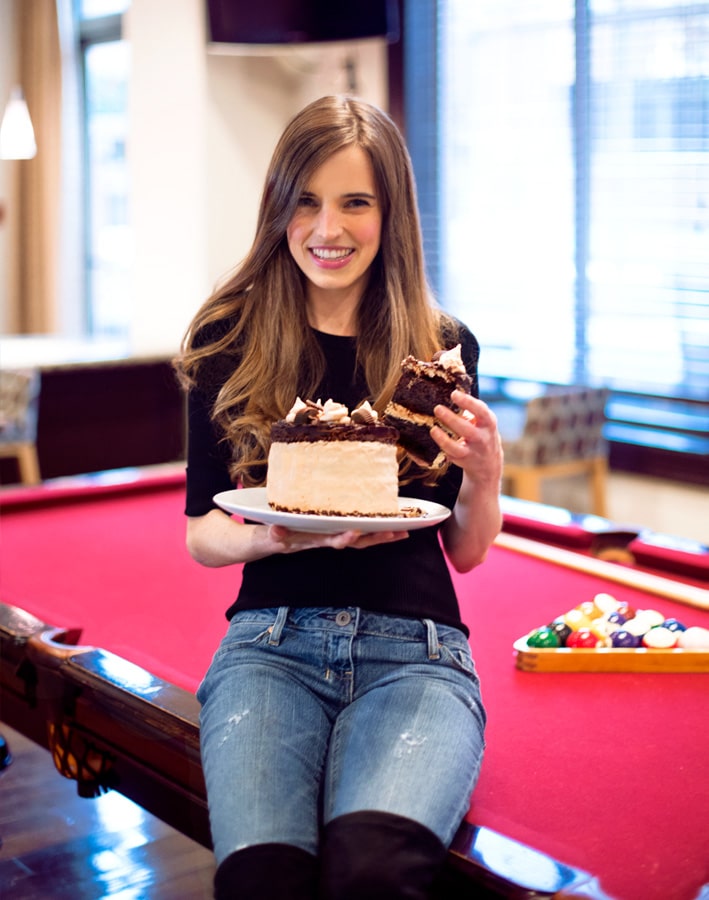 That one day turned into a week.
The week turned into a month.
Then two months.
And I was surprised to find I didn't miss it. I had much more energy throughout the day, felt happier and less stressed, and even my hair—no longer breaking off from much-too-tight ponytails—looked healthier.
As people have pointed out in a few of my recent posts, I've also gained weight, which I'd been trying to do for awhile (I always wanted curves). Not going to lie, I am pretty excited about this.
(To ease your worries if you want to give up running but do not wish to gain weight: I don't think quitting running directly caused me to gain weight. My personality is such that I naturally tend to lose weight when I'm stressed and overwhelmed, so the change is a physical manifestation of feeling happier and more relaxed.)
Will I ever go back to running?
Maybe someday in the future, but much more recreationally.
If running works for you, that's great. Keep doing it! But if you're feeling burned out by running—or any exercise—it might be a good idea to take a step back for awhile. You can always pick it up again if the desire strikes.
That's not to say I'm advocating giving up exercise completely: I still walk every morning to get out in the fresh air, and lately I've been going with a friend to the gym a few times a week (basically he lifts all the heavy weights and I stand there with my 10-lb dumbbells and exercise my mouth!).
When I first gave up running, I feared losing a part of my identity. But the truth is I now have so much more.
2014 Edit: Part Two: Why I Started Running Again
Recipe Of The Day: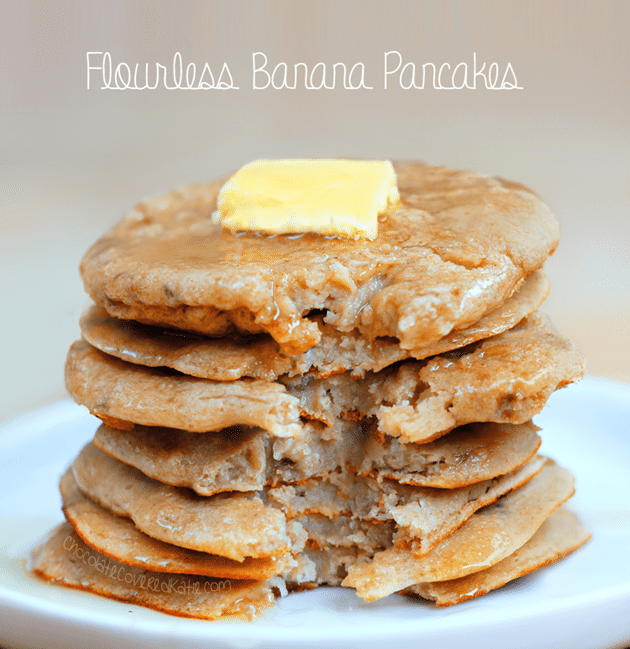 Flourless Pancakes – 3 Ingredients, NO gluten, soy, eggs, or refined sugar