This healthy Greek yogurt cheesecake recipe is luxuriously smooth, easy to prepare, and surprisingly good for you!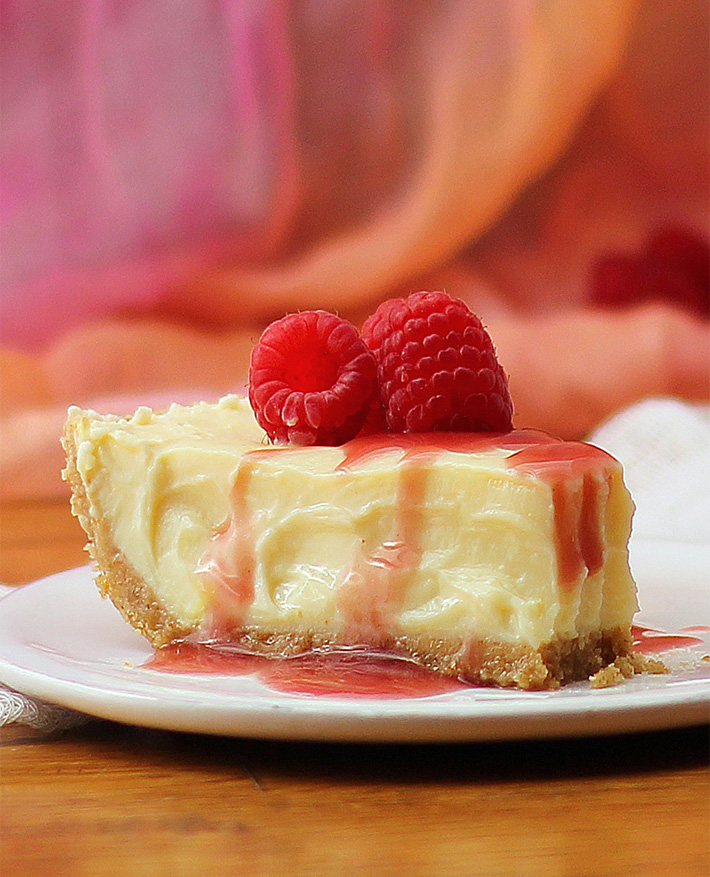 High protein cheesecake recipe
With a thick and creamy custard texture, this high protein Greek yogurt cheesecake is nutritious and filling, no cream cheese required!
Pour it into any store bought or homemade crust, or serve it in bowls as fancy cheesecake mousse.
A soft and delicious homemade cheesecake that just so happens to be healthy at the same time? It's like a dessert dream come true.
Also try these Black Bean Brownies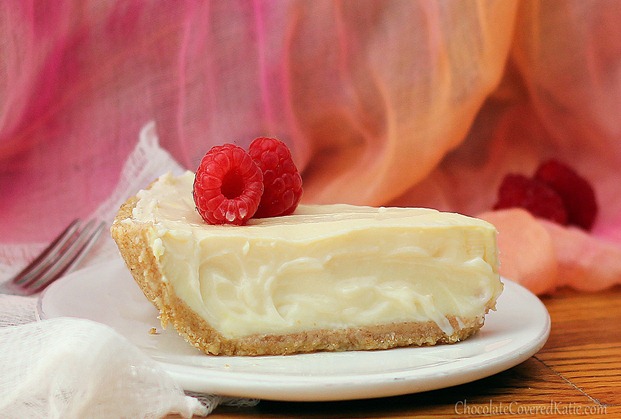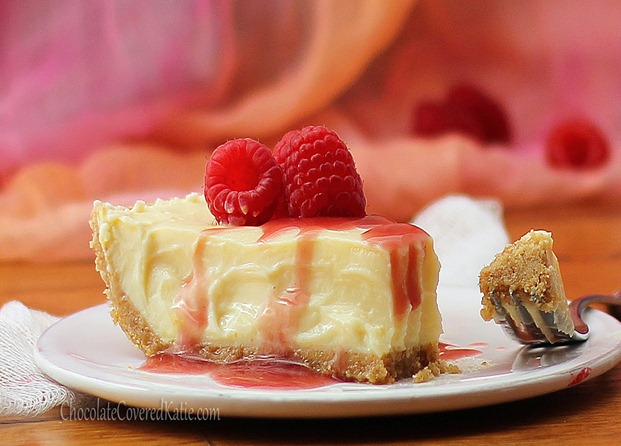 Cheesecake is for sure my favorite non chocolate dessert.
I could happily eat cheesecake for days on end and still want more.
It's like that scene from Friends where they accidentally drop an entire cheesecake on the floor and then continue to eat it…
I would totally be that girl.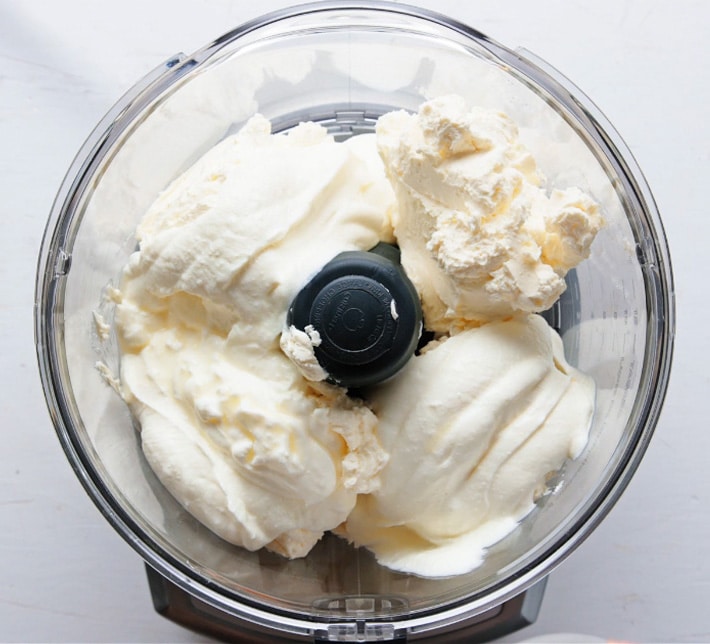 Healthy Greek yogurt cheesecake ingredients
To make the recipe, you will need Greek yogurt (dairy free if desired), lemon juice, a pinch of salt, sweetener of choice, cornstarch or arrowroot (or almond flour), either cream cheese or silken tofu, and pure vanilla extract.
I normally use pure maple syrup, but any all purpose granulated or liquid sweetener is fine, including regular sugar, coconut sugar, honey, agave, or granulated erythritol or xylitol for a sugar free cheesecake. If using powdered sugar, increase the amount to equal the sweetness of granulated sugar.
For a vegan yogurt cheesecake, either vegan Greek yogurt or nondairy coconut yogurt work well in the recipe. To keep it plant based, use tofu or vegan cream cheese.
You can use vanilla yogurt if you wish. Simply omit the vanilla extract. Or change the recipe flavor by choosing strawberry banana, pineapple, French vanilla, peach, or any other flavor yogurt you wish.
Turn it into a low carb and keto Greek yogurt cheesecake by substituting two tablespoons of almond flour for the one tablespoon of cornstarch.
For the tofu version without cream cheese, I like silken firm tofu (look for shelf stable Mori Nu). If this is not available, refrigerated soft tofu will also work.
The cheesecake can be gluten free, oil free, low carb, low calorie, and vegan.
Use leftover yogurt to make Healthy Banana Bread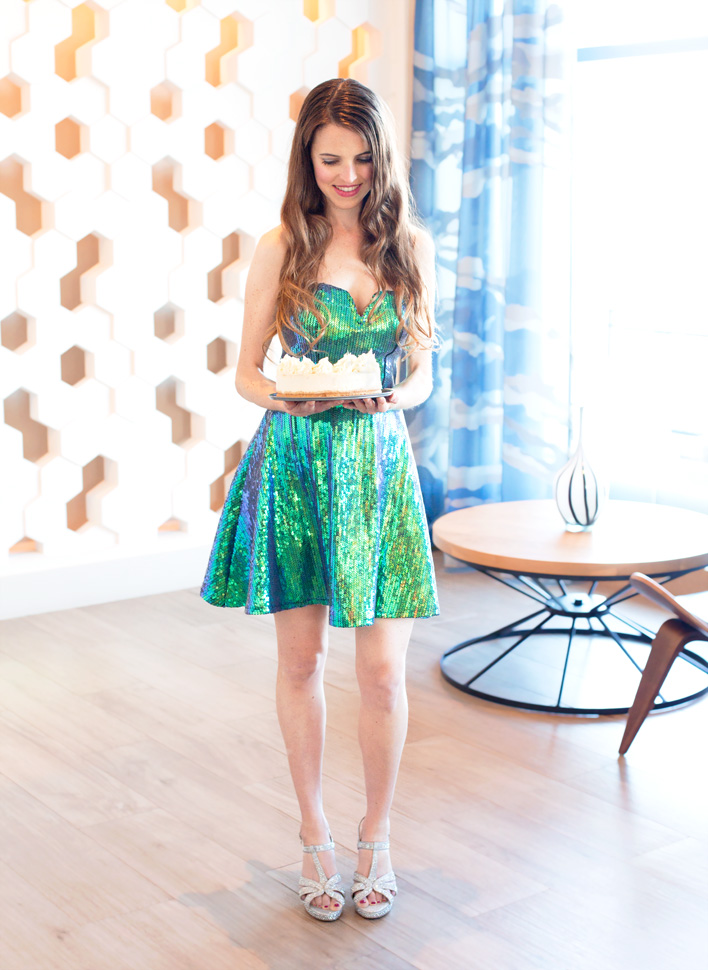 How to make Greek yogurt cheesecake
Gather all ingredients, and prepare your optional crust of choice.
Preheat the oven to 350 degrees Fahrenheit. Combine all cheese pie ingredients in a blender or food processor until completely smooth.
Either enjoy as mousse, or pour the filling into the prepared cheesecake crust.
Bake on the center rack of the oven for 50 minutes. Remove from the oven when it is still soft and under baked. Allow the cake to cool for about an hour.
Transfer the cheesecake to the refrigerator and let it chill, uncovered, for six to eight hours, during which time it will firm up considerably.
Store leftovers in an airtight container in the refrigerator for up to four days. Or slice and freeze leftovers in a covered container for up to three months.
Above, watch the Greek yogurt cheesecake recipe video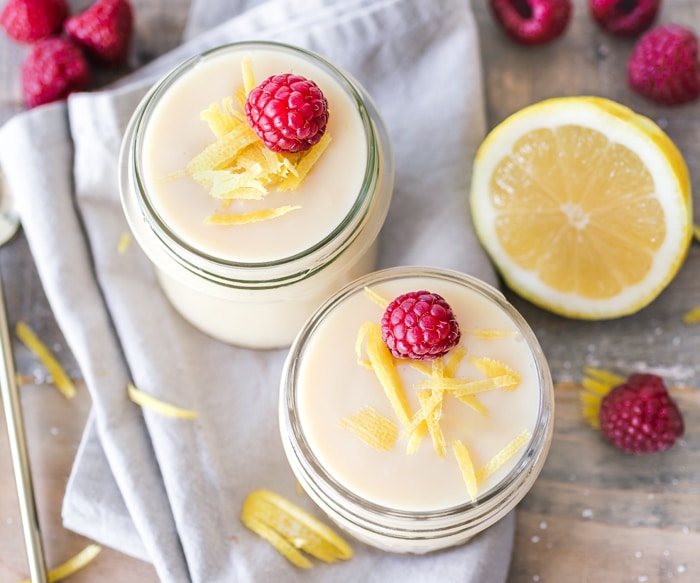 Greek yogurt cheesecake mousse
Since there are no eggs in the recipe, it's fine to skip both the crust and baking steps if you prefer to save time and calories.
I mean, it's basically cheesecake flavored yogurt, so why not???
Serve in bowls or glasses, topped with fresh strawberries and Homemade Nutella, raspberries, cherries, or blueberries and Coconut Whipped Cream.
Or eat the cheesecake filling straight from the blender with a spoon!
If you want to eat it for breakfast, you will get no judgement from me. This is mostly because I will be right there beside you, doing the same exact thing.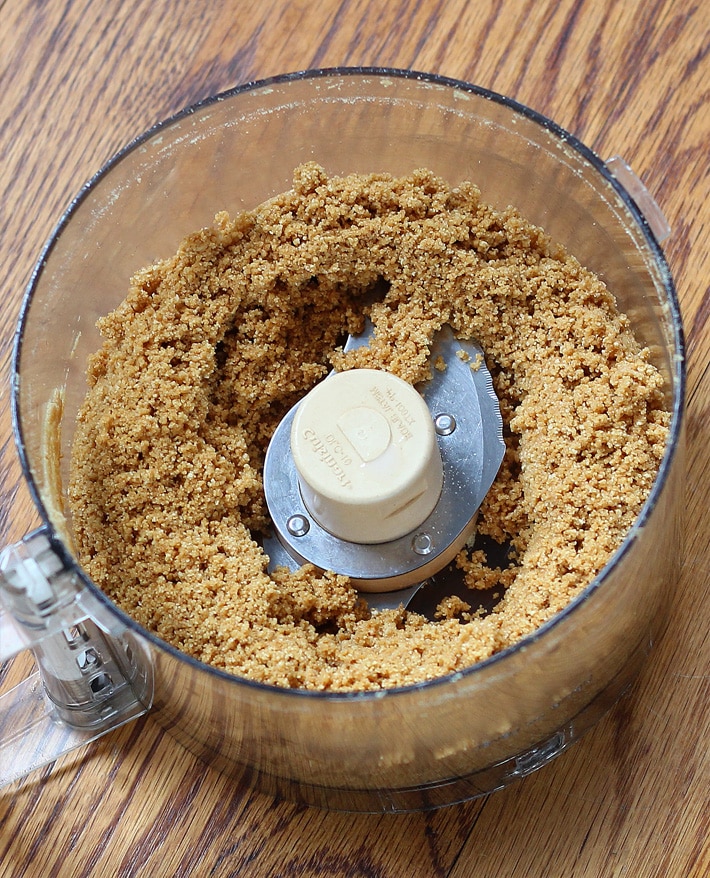 Crust options
If you do wish to bake the cheesecake and use a crust, feel free to use either a store bought graham cracker crust or a homemade crust.
Graham Cracker Crust: Stir 2 cups of graham cracker crumbs with 6 tablespoons of butter or plant based butter (softened but not melted) and 2 tablespoons sugar of choice in a bowl. Press very firmly into a 9 inch pie pan or a springform pan. Refrigerate for at least an hour before adding filling. No need to bake.
Keto Almond Flour Crust: Stir 2 cups of almond or pecan flour with 1/4 teaspoon of salt, and 6 tablespoons of melted coconut oil or butter. Press down very firmly into a 9 inch springform or pie pan. Refrigerate for at least an hour before filling.
Traditional Crust: In a large bowl, combine 1 1/2 cups of flour (regular flour or whole wheat pastry both work), 1 teaspoon of salt, 1/3 cup of sugar or xylitol, 1/2 cup of oil or melted butter, and 2-4 tablespoons of water so it sticks together but isn't gummy. Preheat the oven to 200 degrees Fahrenheit. Press into a 9 inch pie pan. Put in the oven and immediately increase the temperature to 350 degrees Fahrenheit. Bake for 15 minutes. Let cool, then press down. Once cooled, the crust is ready to fill.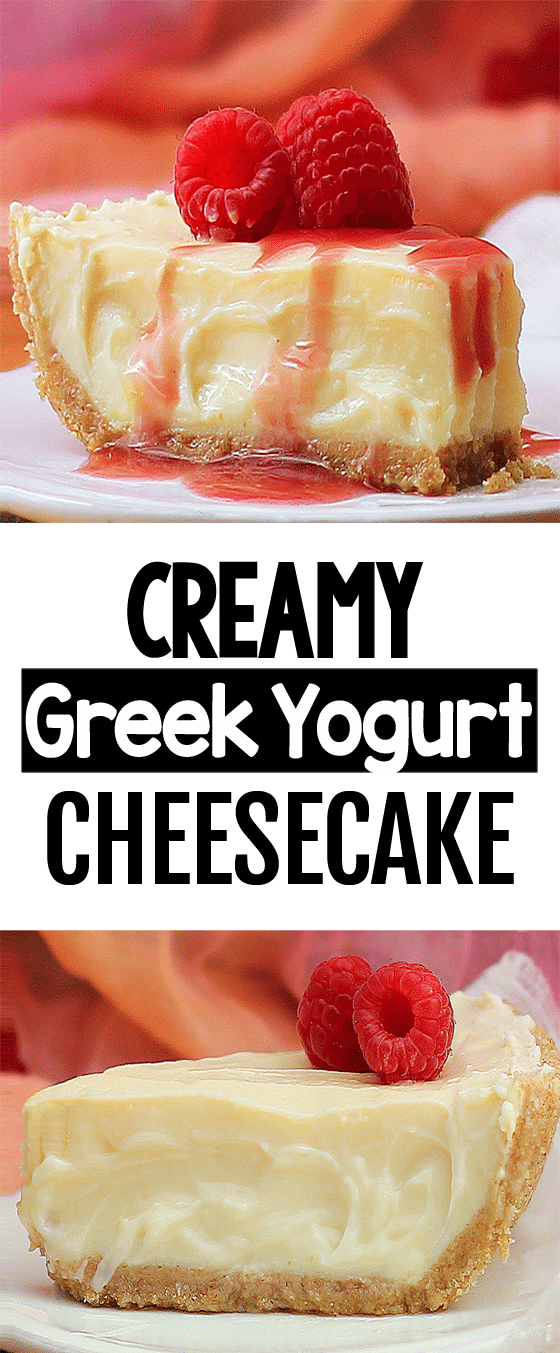 Greek Yogurt Cheesecake
This healthy Greek yogurt cheesecake recipe is thick, smooth, creamy, and high in protein.
Ingredients
1/2

cup

cream cheese, or soft or firm tofu

1/4

tsp

salt,

just over level

1 1/2

tsp

pure vanilla extract

1/2

tbsp

lemon juice

1/2

cup

pure maple syrup or agave

(or 2/3 cup sugar or xylitol)

1

tbsp

cornstarch or arrowroot

crust of choice (or use the crust recipe written out above in this post)
Instructions
Preheat oven to 350 F. Combine all ingredients until completely smooth – I highly recommend using a blender or food processor for smoothest results. Pour into any prepared crust. Bake 50 minutes, then remove from the oven. It should still look underdone. Allow to cool for an hour before moving the cake, uncovered, to the refrigerator to set for at least 8 hours, during which time it will magically firm up and become more flavorful.

View Nutrition Facts
More healthy cheesecake recipes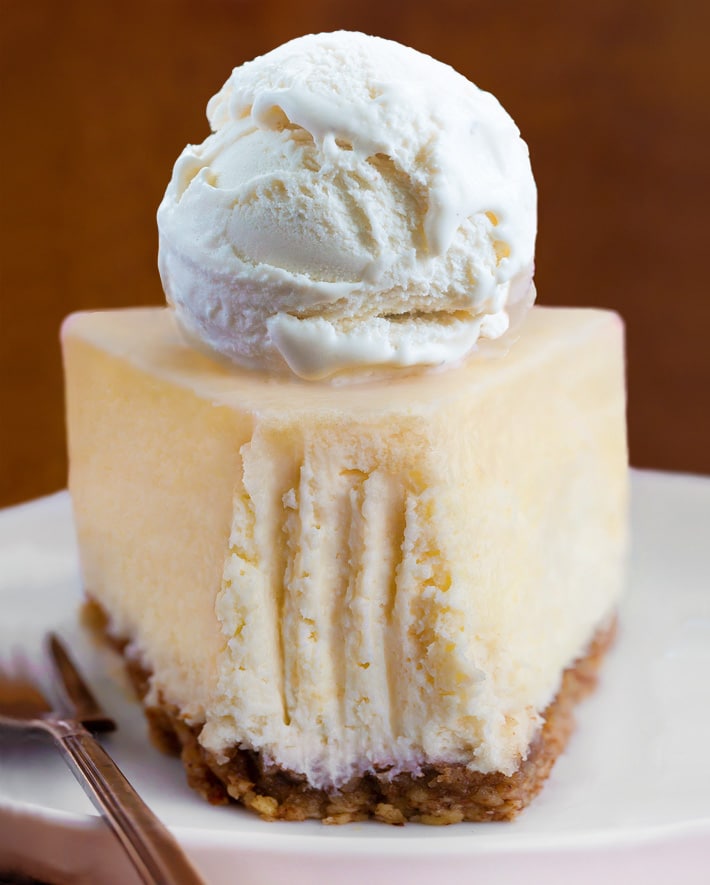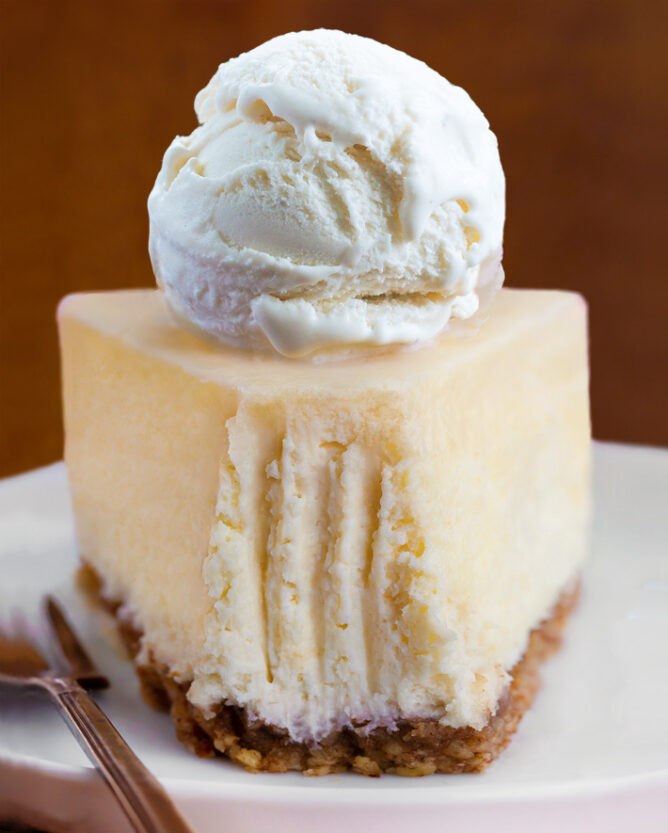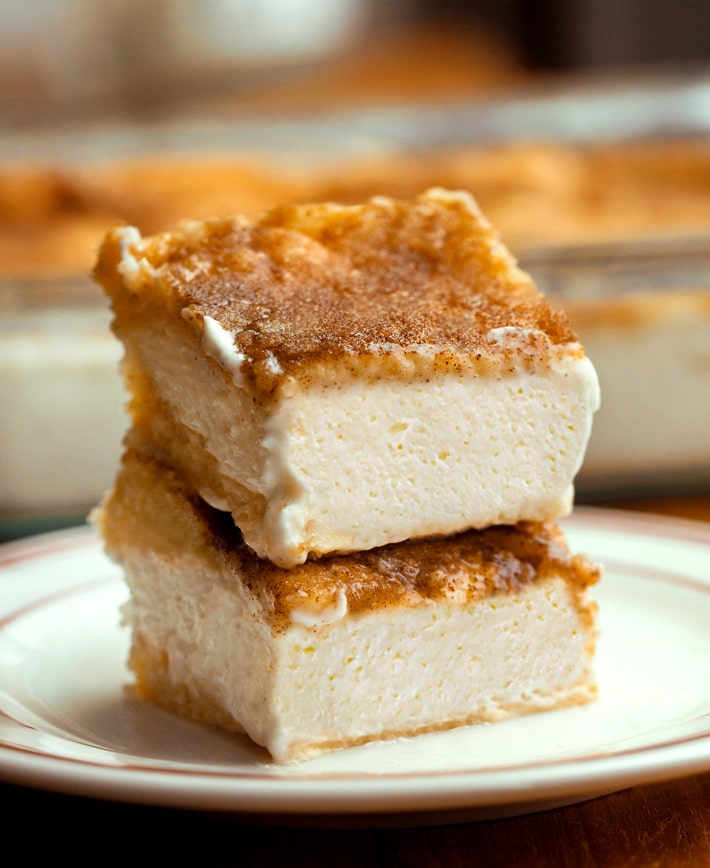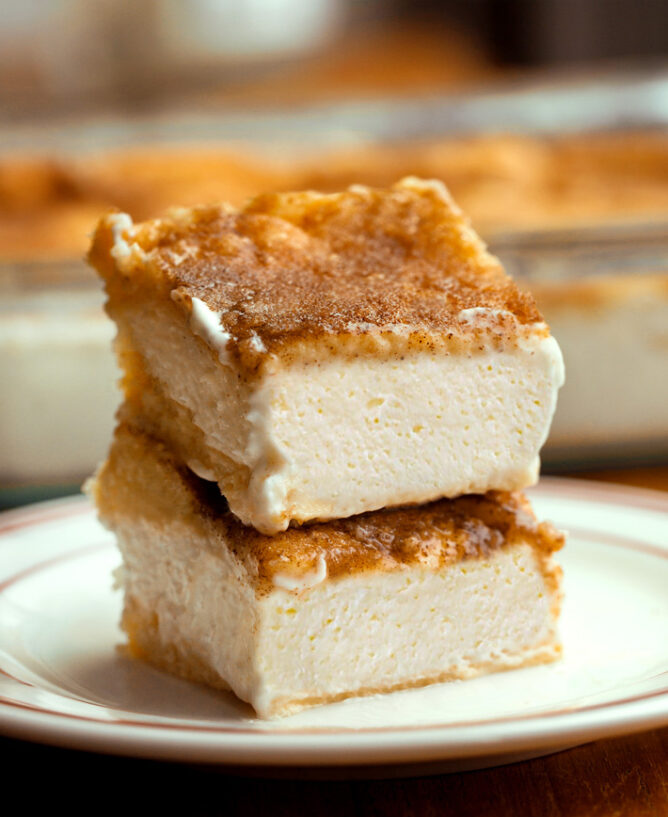 Sopapilla Cheesecake Bars (reader favorite)