This easy no bake cheesecake recipe is a must try for any cheesecake lover, because it is so smooth, thick, creamy, and completely delicious!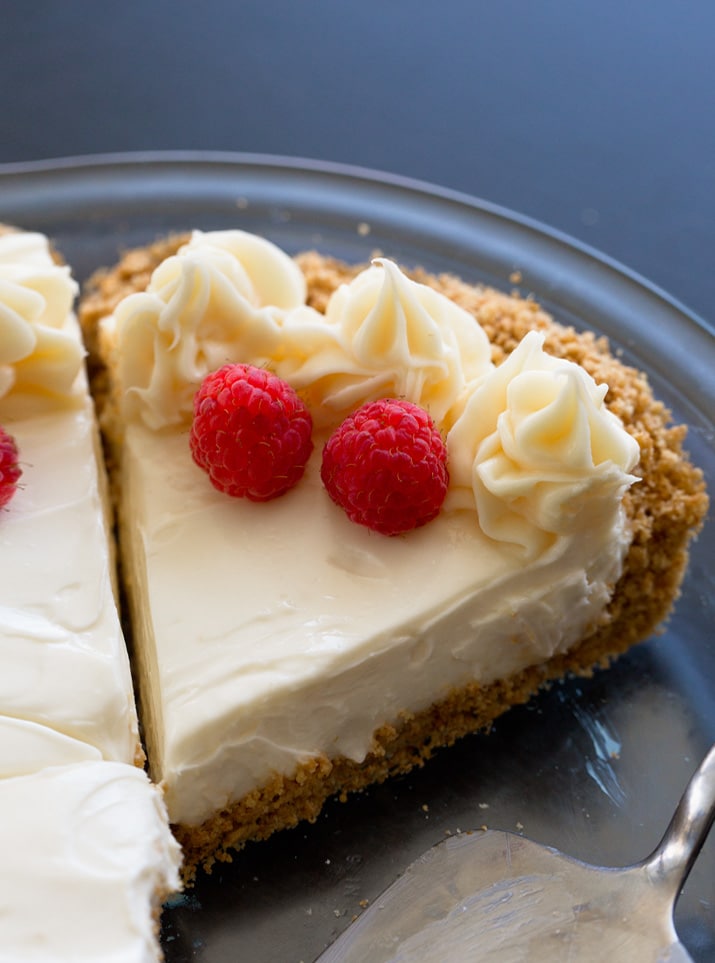 You can make it in minutes, with no heavy cream or Cool Whip!
The no bake cheesecake is the perfect recipe for parties, barbecues, anniversaries, romantic date nights, showers, family dinners, and pretty much any other occasion.
Just blend everything together, spread the filling into a pan, and refrigerate until firm. It really is that simple!
Also be sure to try this Chocolate Mug Cake
Above, watch the no bake cheesecake recipe video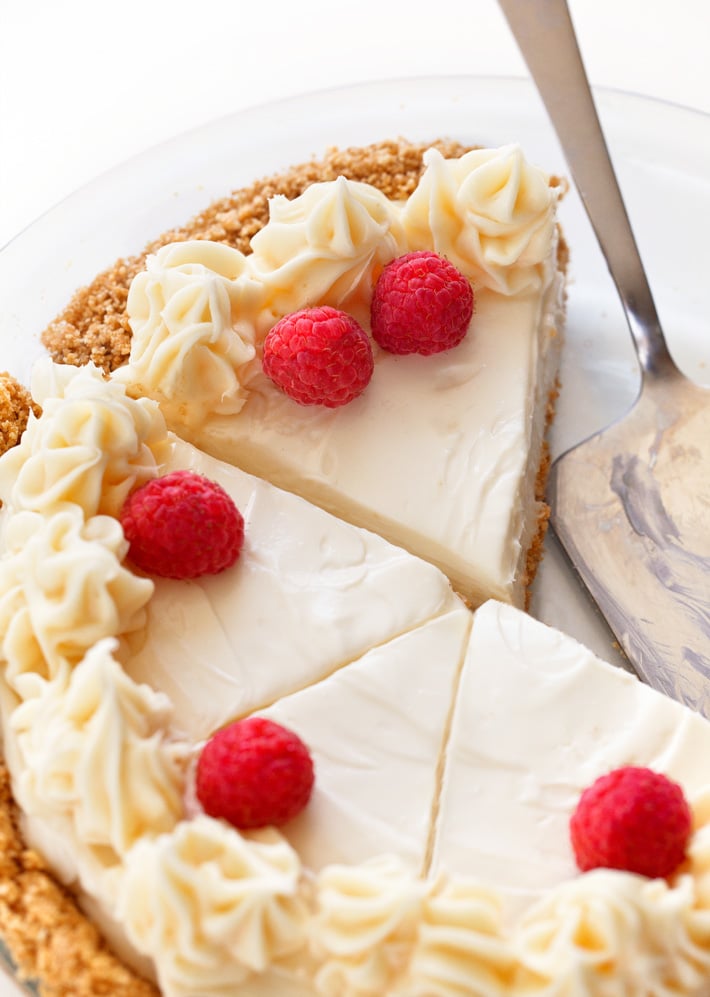 Easy delicious flavor ideas
Lemon Cheesecake: Use lemon yogurt in the recipe below. Add two teaspoons of lemon zest. Or for a key lime cheesecake, substitute key lime zest for the lemon.
No Bake Pumpkin Cheesecake: Replace all of the yogurt with canned pumpkin or sweet potato puree. Stir in half a teaspoon of cinnamon and one fourth teaspoon of pumpkin pie spice or additional cinnamon.
Nutella Cheesecake: Add a fourth cup of store bought or Homemade Nutella, and scale the yogurt back to half a cup. Blend in a third cup of unsweetened cocoa powder and omit the cornstarch.
Strawberry Cheesecake: Use strawberry yogurt, and replace a fourth cup of the yogurt with finely diced strawberries. You can also do this with raspberries or cherries.
Oreo Cheesecake: For a cookies and cream version, simply crush twelve or so Oreo cookies and gently stir them into the cheesecake mix after blending everything else. Plus, you can use leftover Oreos to make Oreo Cupcakes!
Banana Cheesecake: Substitute three fourths cup of mashed banana for all of the yogurt. Add half a teaspoon of cinnamon if desired.
Chocolate No Bake Cheesecake: Blend one third of a cup of cocoa powder into the cheesecake batter. Omit the cornstarch in the cheesecake recipe below.
Have fun experimenting with limitless cheesecake flavor options, including caramel, blueberry, coconut, coffee, mocha, orange, mango, peanut butter, blackberry, or peach.
Readers also love these Peanut Butter Brownies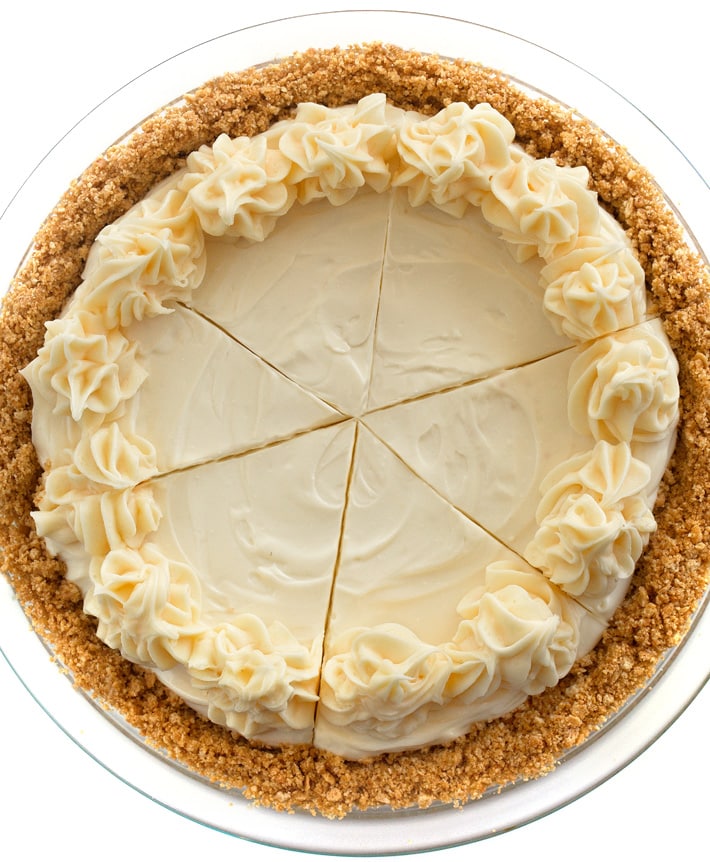 The best no bake cheesecake recipe
This is everything you could ever want in a cheesecake – smooth, whipped, light, sweet, fluffy, rich, and unbelievably creamy, all at just five ingredients!
It's great for those hot summer months when you are craving cheesecake but don't want to turn on the oven and heat up the entire kitchen.
And unlike many other no bake cheesecake recipes, this one can be made entirely without Cool Whip, gelatin, evaporated or condensed milk, Jell-O vanilla pudding mix, or heavy whipping cream.
Try topping it with Keto Ice Cream or Coconut Ice Cream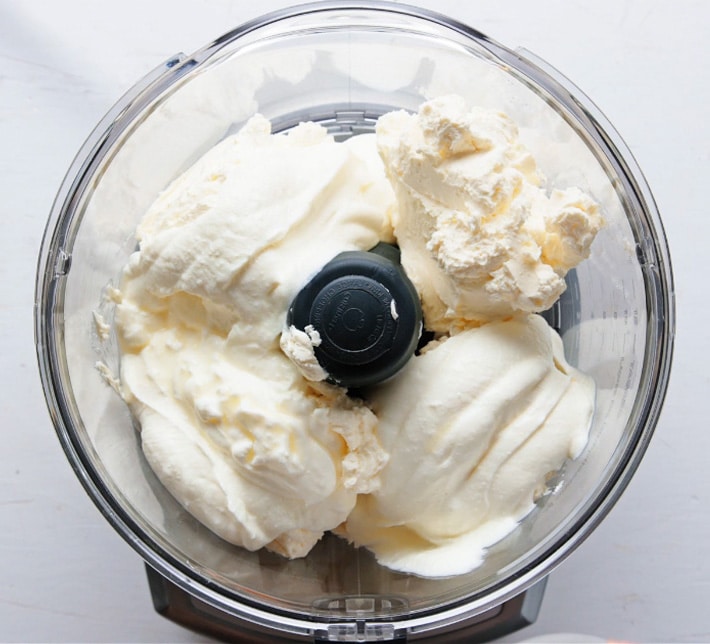 No bake cheesecake ingredients
The recipe calls for cream cheese, yogurt or sour cream, pure vanilla extract, sweetener of choice, cornstarch or almond flour, and an optional pie crust.
The yogurt can be anything from plain or Greek yogurt, to vanilla or flavored yogurt. Nondairy yogurt or sour cream works too.
Be sure to use pure vanilla extract, not imitation. You can also add a few drops of peppermint, coconut, or almond extract!
Sweetener of choice can be granulated, like sugar, coconut sugar, or erythritol for a sugar free cheesecake. Or pure maple syrup, honey, or agave also work.
Is it keto, vegan, and gluten free?
The cheesecake can be all three!
To make a vegan no bake cheesecake, simply use your favorite dairy free brands of yogurt and cream cheese, or sub the yogurt for mashed banana or coconut cream.
As long as you go with a gluten free crust or opt for a crustless cheesecake, the no bake dessert recipe is already naturally gluten free and flourless.
For a keto no bake cheesecake, use the almond flour option instead of the cornstarch, and choose a low carb crust recipe, such as the one written out above.
The recipe was adapted from my Vegan Cheesecake and Keto Cheesecake.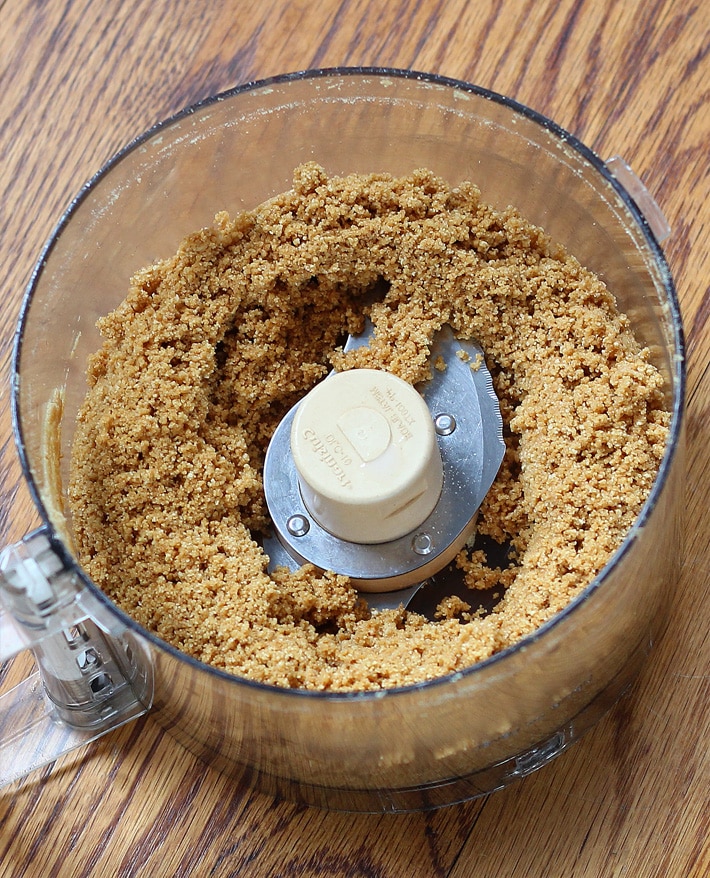 No bake cheesecake crust
No Bake Graham Cracker Crust: Stir 1 1/2 cups graham cracker crumbs with 6 tablespoons butter or plant based butter (softened but not melted) and 2 tablespoons sugar of choice in a bowl. Press very firmly into a 9-inch pie pan or springform pan. Refrigerate 1 hour or more before filling.
Almond Flour Crust: Stir 2 cups almond or pecan flour with 1/4 teaspoon salt, and 6 tablespoons melted coconut oil or butter. Press down very firmly into a 9-inch springform or pie pan, and refrigerate at least 1 hour before filling.
Other crust options: Feel free to use your favorite homemade or store bought cheesecake pie crust. Or you can skip the crust entirely.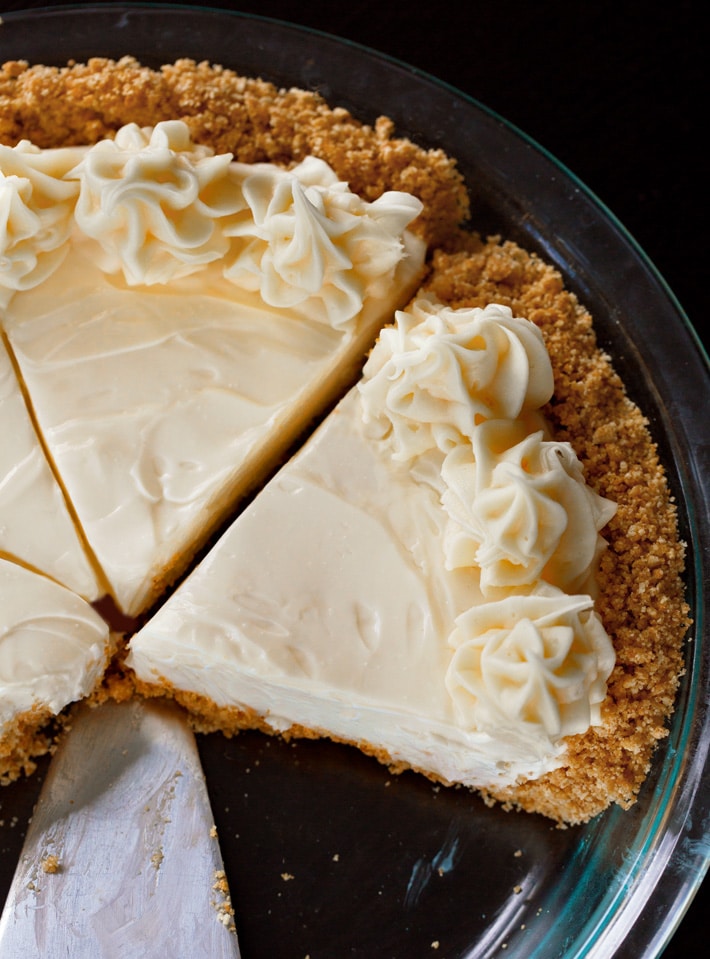 How to make the recipe
If making a crust, prepare it ahead of time in a 9 inch pie pan.
Let the cream cheese come to room temperature so it will be easier to blend.
Combine all cheesecake ingredients in a blender or food processor, or with hand beaters or a stand mixer, until smooth.
Spread the no bake cheesecake filling into the pan, and refrigerate to set.
Once chilled and firm, cut the cheesecake into slices and serve with fresh berries, fruit compote, Coconut Whipped Cream, chocolate sauce, or anything you wish.
Store leftovers in the refrigerator for up to five days. Cheesecake slices can also be frozen in a lidded airtight container for one or two months.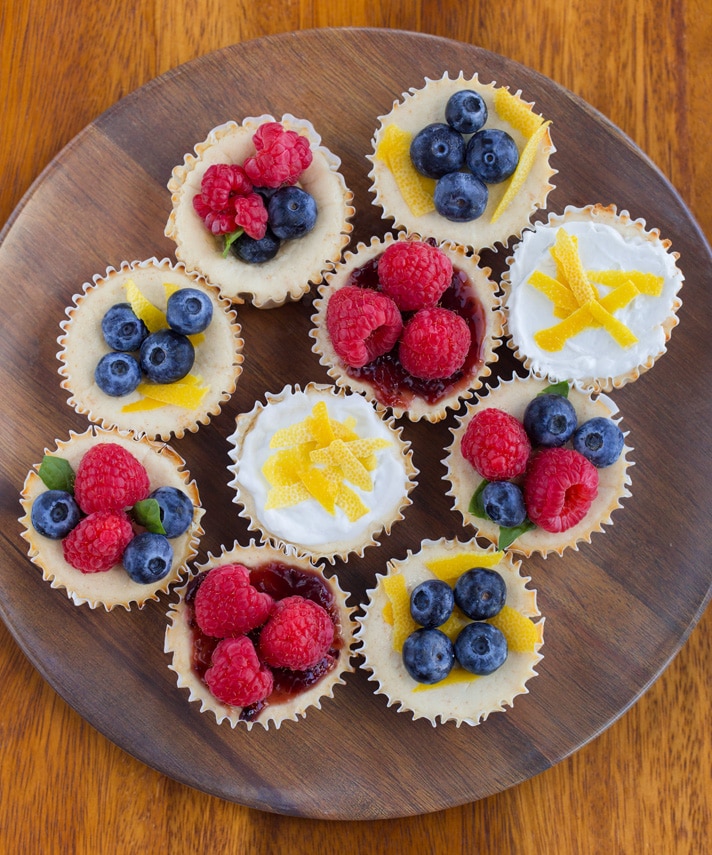 Mini cheesecake cups
This option is for anyone who prefers single serving cheesecake cups to slices.
They are a perfect portion control snack whenever you only want a small dessert. And they can easily be packed into lunch boxes or taken on the go.
To make the mini cheesecakes, line a muffin tin with cupcake liners. If desired, press about a tablespoon of crust into the bottom of each liner.
Blend all cheesecake ingredients until smooth, then divide among the muffin tins. Refrigerate to set. Top with blueberries, jam, or mini chocolate chips if you wish.
Use leftover cream cheese to make Lemon Mousse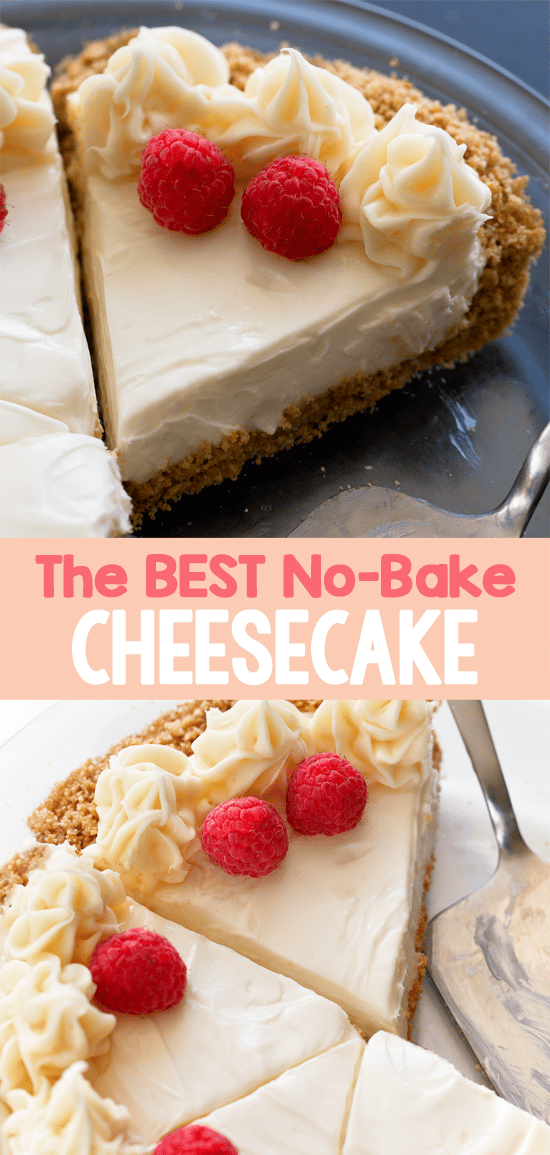 No Bake Cheesecake
This easy no bake cheesecake recipe is smooth, thick, creamy, and perfect for dessert!
Ingredients
16

oz

cream cheese

(vegan brands work too)

3/4

cup

plain yogurt or sour cream

1

tsp

pure vanilla extract

1/2

cup

sweetener of choice

3

tbsp

cornstarch

(or 5 tbsp almond flour)

9

inch

pie crust of choice, if desired

(three options are listed above)

see above for new flavor ideas!
Instructions
If making a crust, prepare it in a 9 inch pan. Let the cream cheese come to room temperature so it's easier to blend. Combine cheesecake ingredients in a food processor, blender, or with hand beaters until smooth. Spread into the pan, and refrigerate to set. Once chilled and firm, slice and serve as desired.

View Nutrition Facts
More Easy No Bake Recipes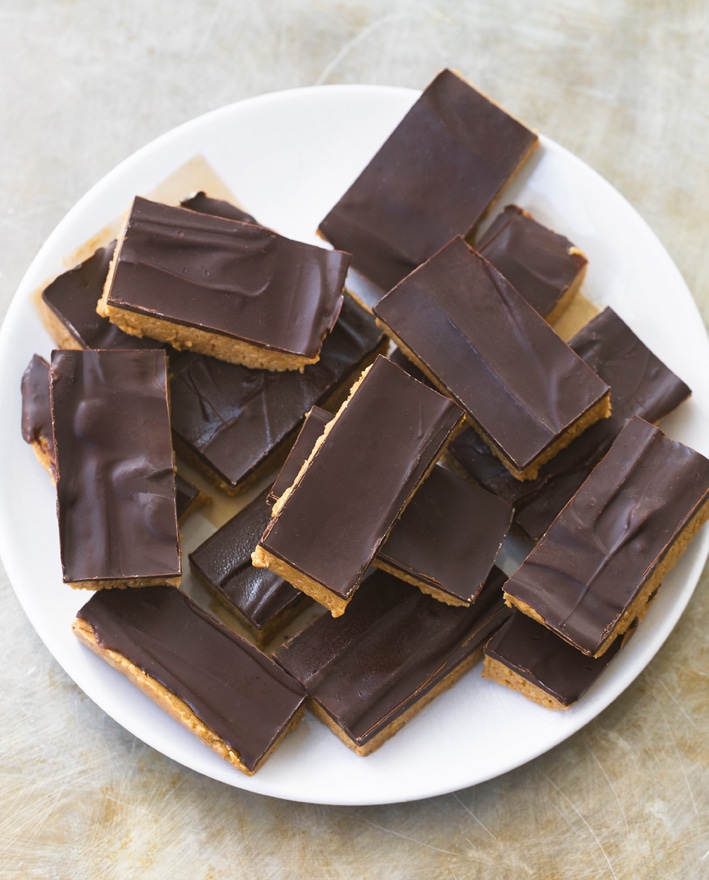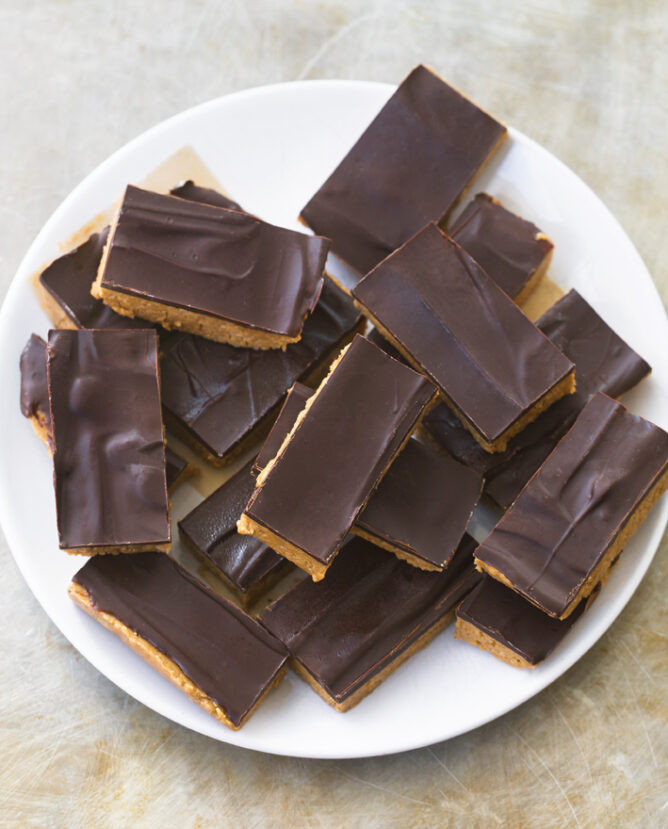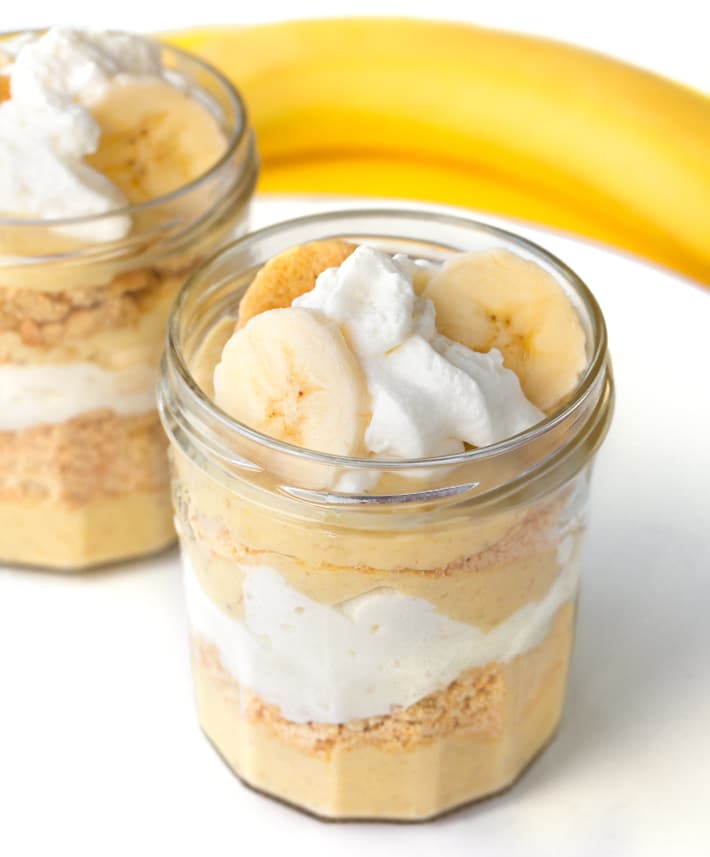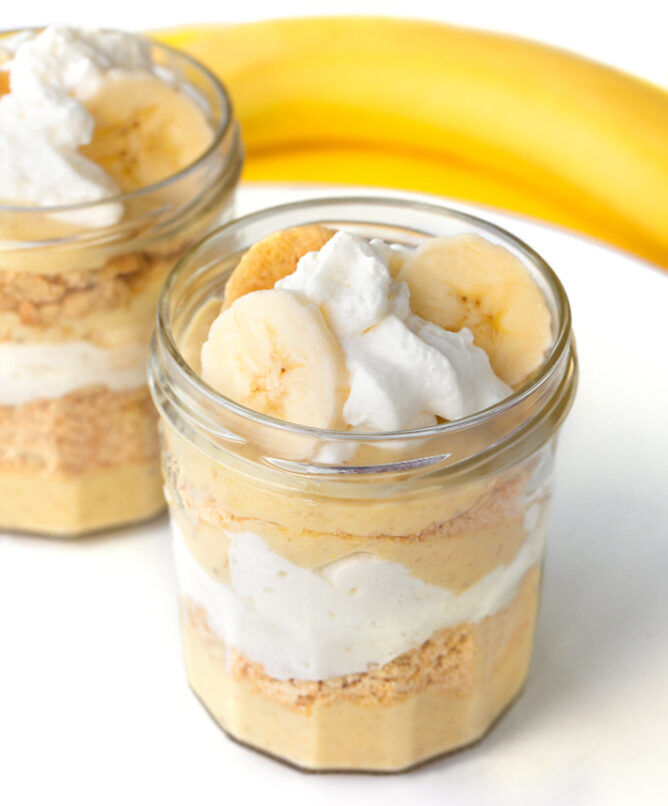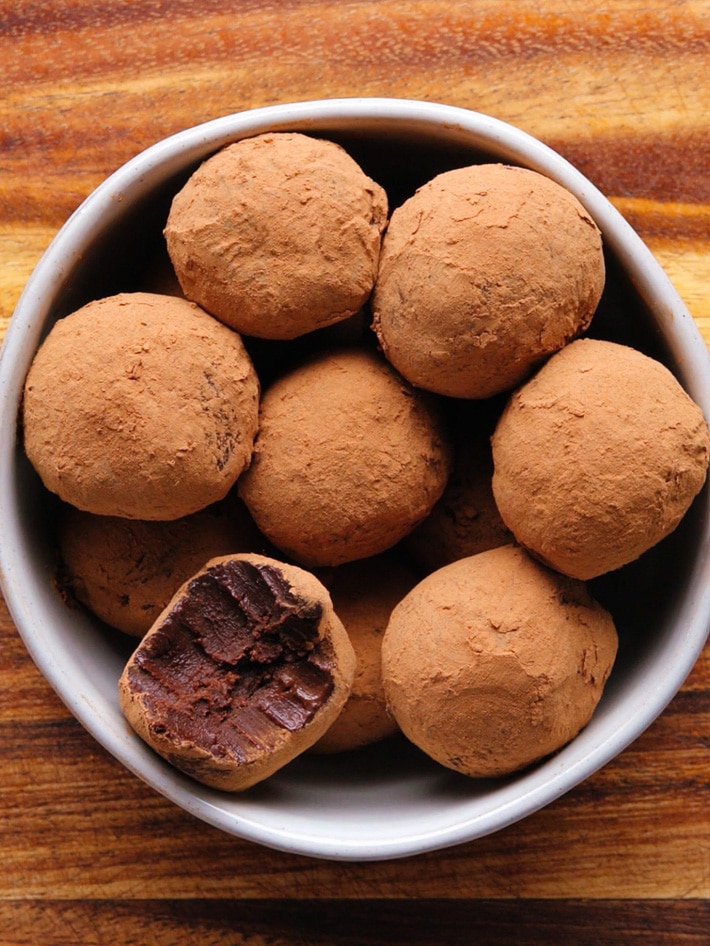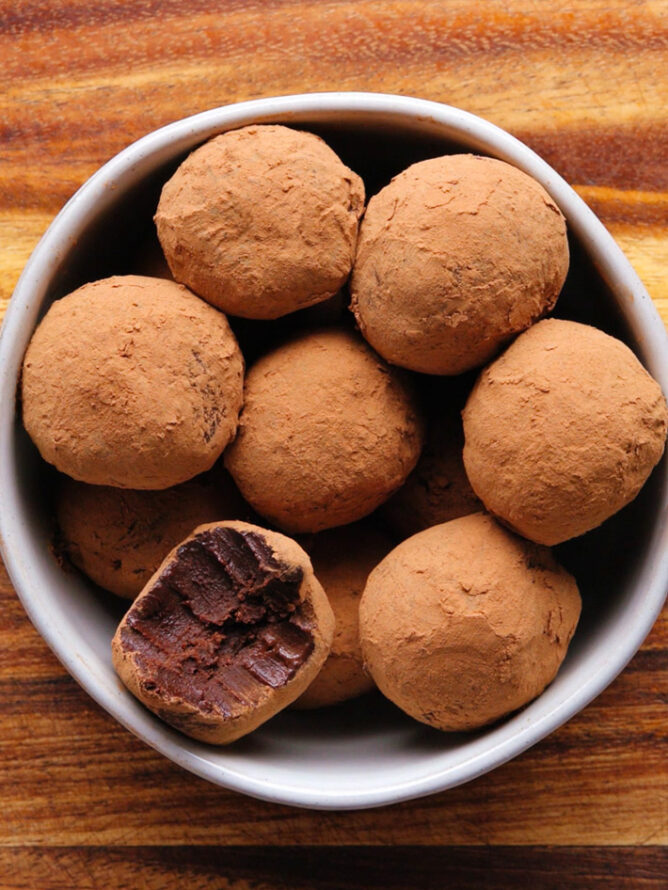 Chocolate Truffles (just 3 ingredients)