Mmmmmm chocolate…
Just before Halloween is a good time for a chocolate giveaway, right?
(Um, when is it ever not a good time for a chocolate giveaway?)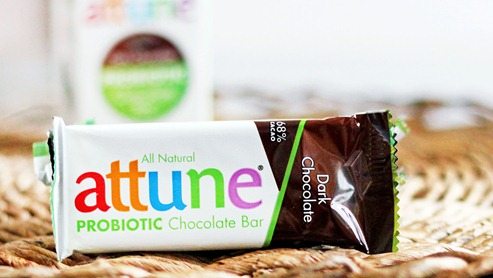 I'm usually unimpressed by snack foods that claim to be healthy simply because they're fortified with vitamins or extra fiber. Calcium-fortified potato chips? Coke Plus? Why not just drink regular Coke and take a vitamin pill?
But these Attune chocolate bars are so good, I'd still eat them even if they weren't fortified with calcium and probiotics. Each 68%-cacao dark chocolate bar has:
80 calories
30% calcium
3g fiber
healthy probiotics
More importantly, though, the bars taste exactly like regular chocolate bars (i.e. no weird flavor or aftertaste), and they're vegan, too!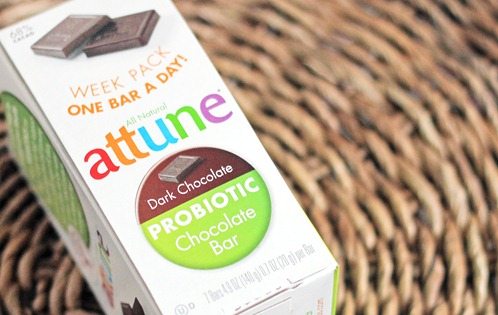 Chocolate Giveaway!
One lucky reader will win a whole case of chocolate bars. (Disclaimer: The Attune Company is sponsoring this giveaway, but I never host a giveaway unless I personally love the product.)
EDIT: This giveaway is now closed.