A small McDonalds Shamrock Shake will set you back 460 calories and 64 grams of sugar! Do your health a favor, and make your own delicious and healthy shamrock shake recipe at home.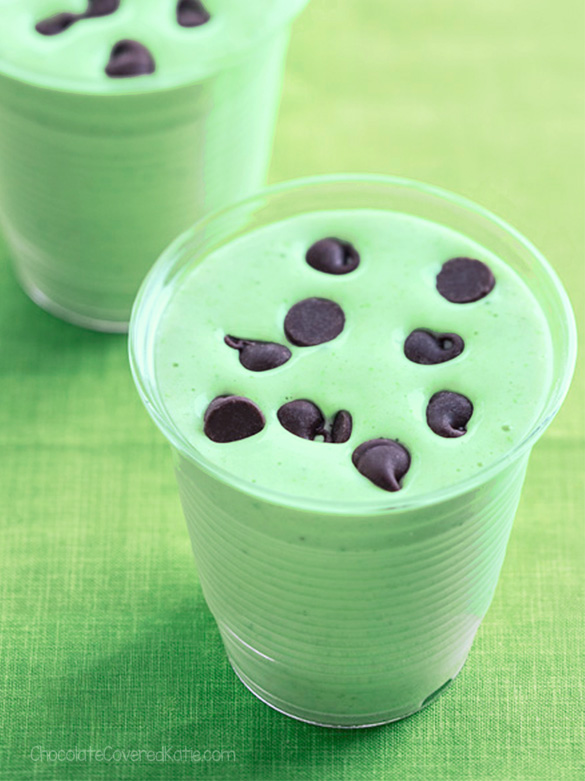 How to make a healthy Shamrock Shake
The popular McDonalds Shamrock Shakes are back again.
And although those mint milkshakes might taste good for the few minutes they last, even the smallest size shamrock milkshake is full of empty calories and sugar, chemicals, additives, and food dyes.
So here is a quick, simple, thick, and super creamy recipe for how to make your own homemade healthy shamrock shake, right in your own kitchen.
Readers also love these Black Bean Brownies
Watch the step by step healthy shamrock shake recipe video above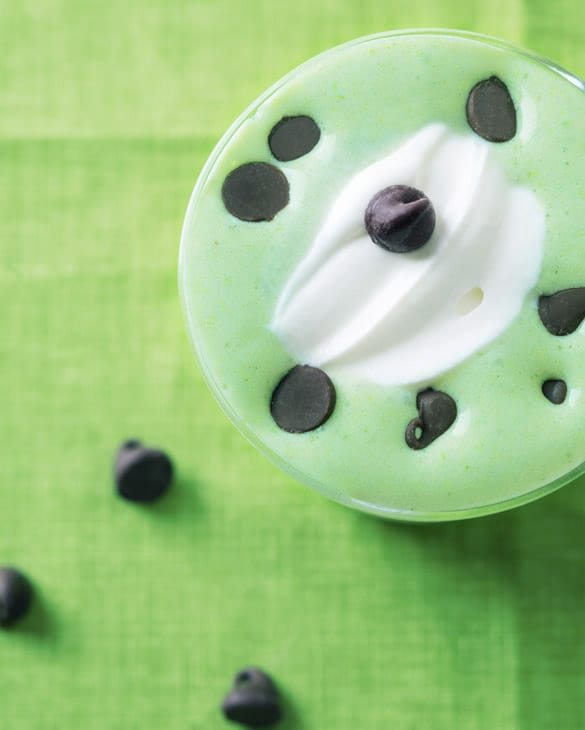 Homemade healthy milkshakes
While I've always believed indulging in unhealthy food every once in a while is fine, I've also never been big on moderation.
If I enjoy something, I want it all the time!
With these healthy shamrock shakes, you don't have to drink them in moderation.
The easy recipe takes under five minutes to make, uses natural ingredients to get that classic green hue, and it has NO refined sugar whatsoever.
Think of how much sugar you're saving by drinking ZERO grams of refined sugar instead of 64. This healthy shamrock shake recipe is also way under 460 calories.
Trending right now: Vegan Hot Chocolate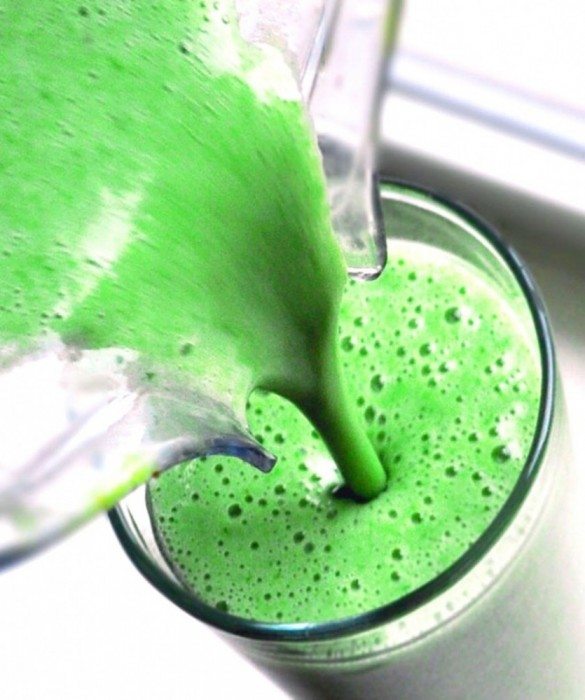 Vegan shamrock shake ingredients
The recipe calls for the following: milk of choice, frozen spinach (or a few drops of food coloring), pure peppermint extract, chocolate chips or cacao nibs, and a frozen banana.
There's no matcha required, and a banana free option is also included in the recipe.
While they don't taste exactly like a McDonald's thick shake (although if you use canned coconut milk, they are surprisingly milkshake-like), I actually like these vegan milkshakes even better. They don't give you the lethargic consumed-too-much-sugar feeling when you're done.
Feel free to use your favorite milk of choice here. Sometimes I use coconut milk for a more decadent shake, but more often I will use nondairy cashew milk or almond milk.
Lately when I've been making the plant based shakes, I haven't bothered to turn them green. The white ones are still just as good, although admittedly not quite as fun.
*If you're a chocoholic, try the Chocolate Shamrock Shake Recipe.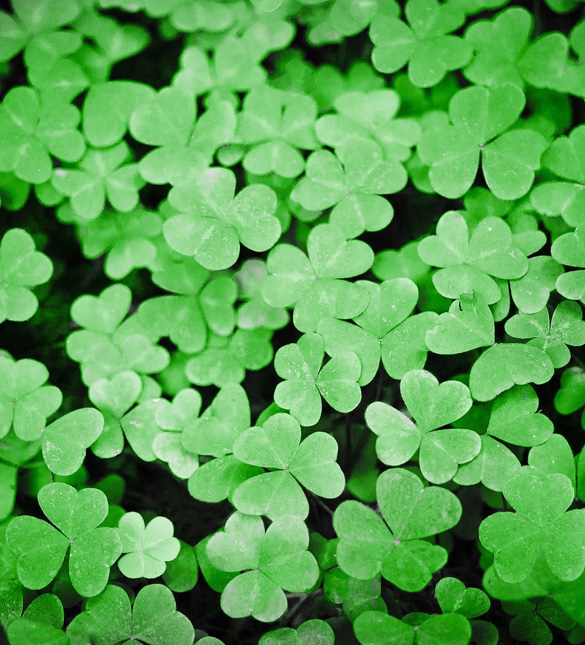 Healthy shamrock shake serving suggestions
These healthy green smoothies are great for breakfast, snack, or dessert.
Try serving them with a Tofu Scramble or these whole grain Banana Oatmeal Cookies, for a healthy breakfast you'll want to make all year long.
Or enjoy one as a festive St. Patrick's Day dessert. You can even add a scoop of your favorite protein powder to turn it into a high protein post workout treat.
One shamrock protein shake will have around 25-30 grams of protein!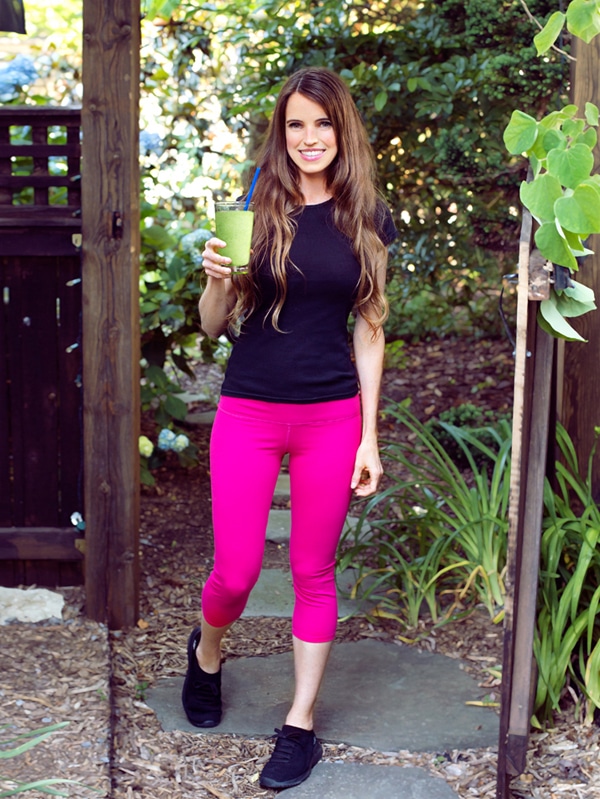 What's your favorite milkshake flavor?
Mine's always been mint chocolate chip. Although I do love the flavor, it's the vibrant green color that enthralls me more than anything else.
Think of those gorgeously green Shamrock Shakes from McDonalds or the bright mint chocolate chip milkshakes from Baskin Robbins.
It goes back to when I was three years old and loved anything blue. Since our local Baskin Robbins didn't make blue ice cream at the time, mint chocolate chip was the next best choice.
I went through a phase in middle school where I'd drink a Baskin Robbins mint chocolate chip milkshake every single day after school.
And now?
Well now it's been over seven years since I first came up with this vegan and healthy shamrock shake recipe, and yet here I am still making them for myself at least once a week!
Try topping your Shamrock Shake with homemade Coconut Whipped Cream.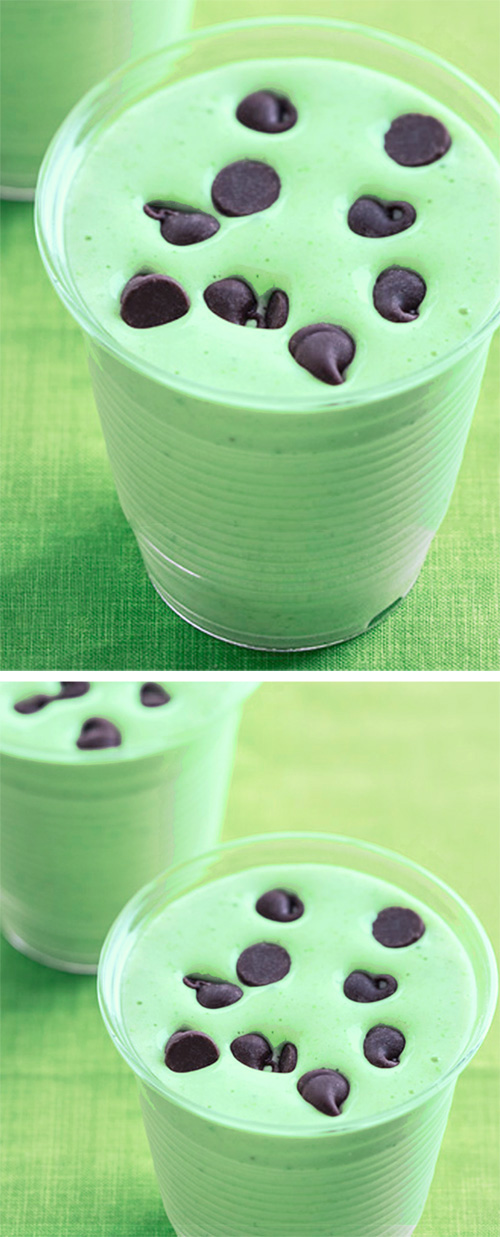 The recipe was inspired by this Green Smoothie Recipe.
Healthy Shamrock Shake Recipe
Do your health a favor, and make your own delicious healthy shamrock shake recipe at home!
Ingredients
1

cup

milk of choice

1

frozen banana

(or make this banana-free Avocado Smoothie Recipe)

cacao nibs or chocolate chips,

as desired

1/8

tsp

to 1/4 tsp pure peppermint extract

1

scoop

protein powder,

optional

1/4

cup

frozen spinach,

optional

I usually add scant 1/8 tsp salt to bring out the flavor
Instructions
*If you can't get on board with the green smoothie thing, you can opt for green food coloring or just drink a white peppermint shake, which is just as delicious. Or add a pinch of spirulina!

Feel free to use your favorite milk of choice. Canned coconut milk will give it a rich milkshake-like taste, but I also really love the lighter results of using cashewmilk or almond milk. Make sure the banana you use is at least somewhat brown so you don't get that unripe earthy banana flavor in your mint chocolate shake. To make the shake: Blend all ingredients in a blender until completely smooth. You can add the chocolate chips either before or after blending. Be sure to use pure peppermint extract, not imitation.View Nutrition Facts
Healthy Drink Ideas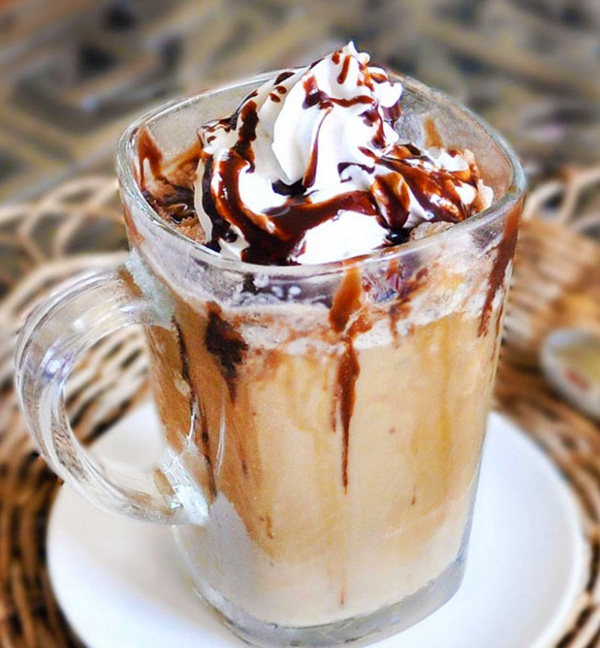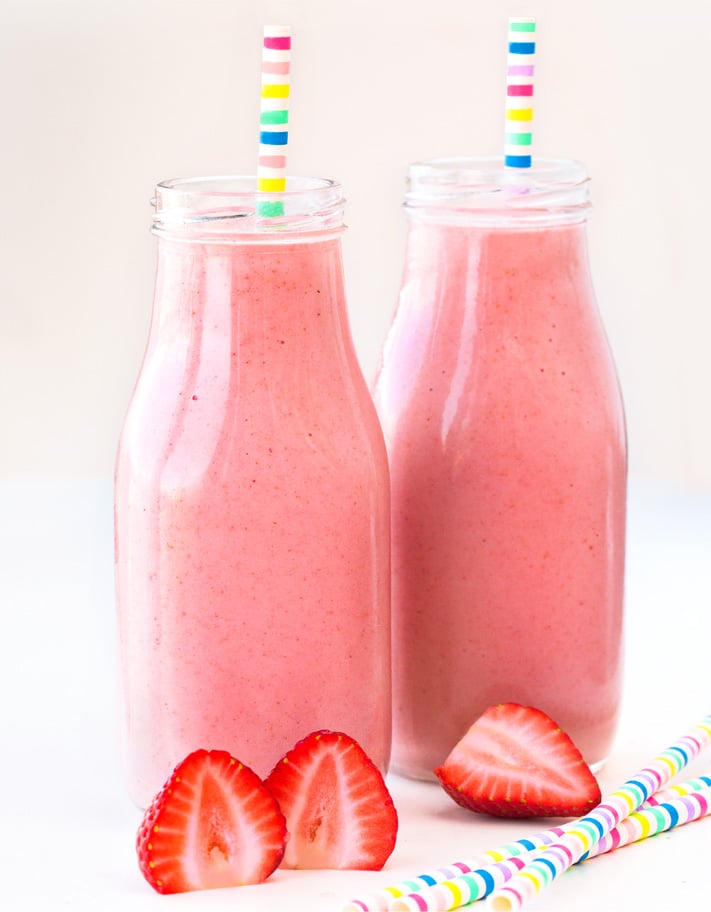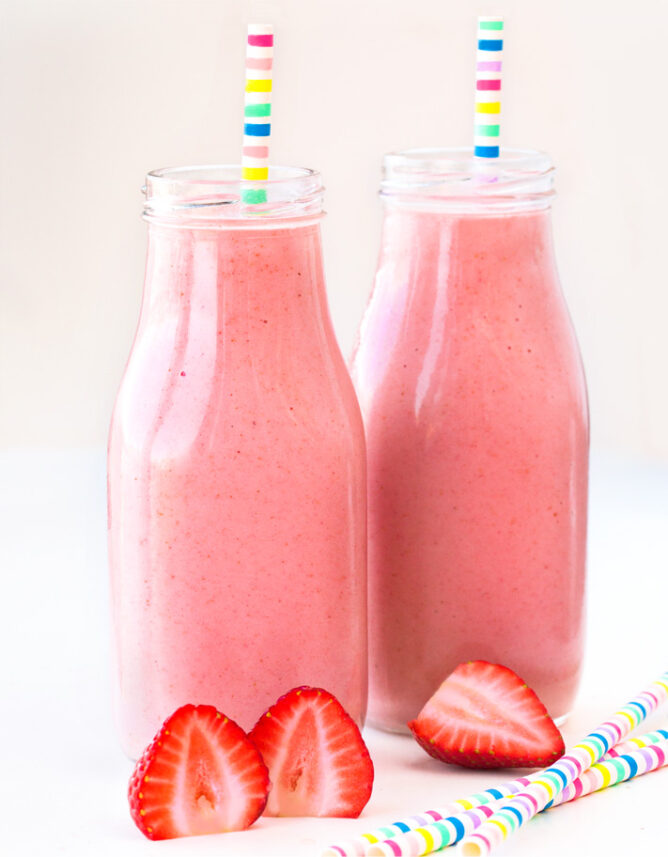 Strawberry Smoothies ( NO banana)