This classic coconut macaroons recipe is so easy to make… and hard to resist!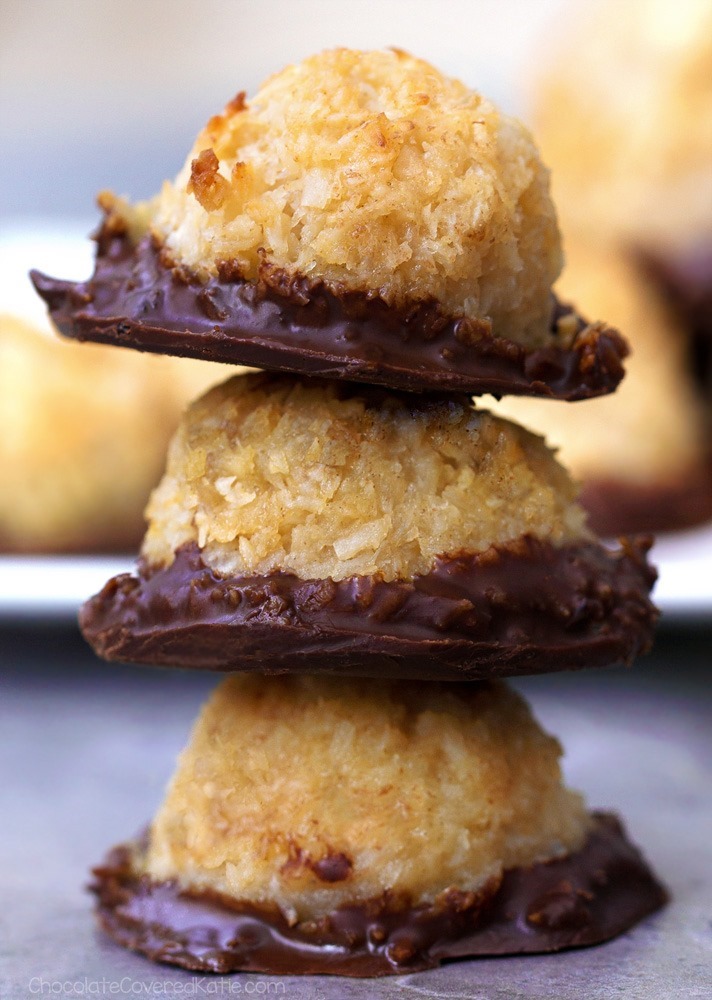 Homemade Coconut Macaroons
Soft
Chewy
Vegan
Oil free
Gluten free
Paleo & keto versions
And they have just 6 ingredients
These delicious and deceptively simple coconut cookies are so quick and fun to make that they might just become your new favorite cookies.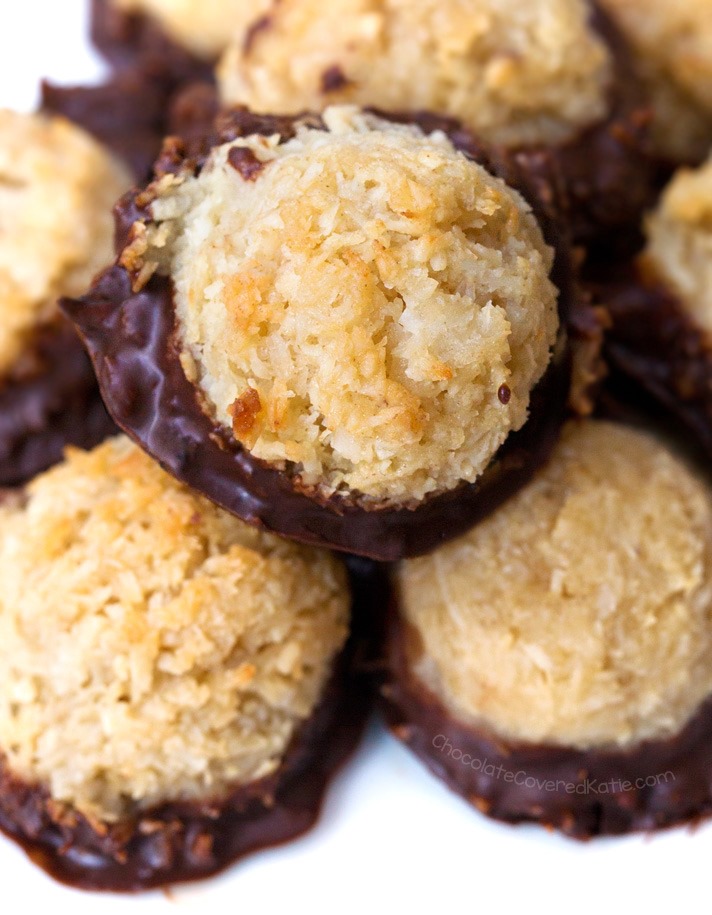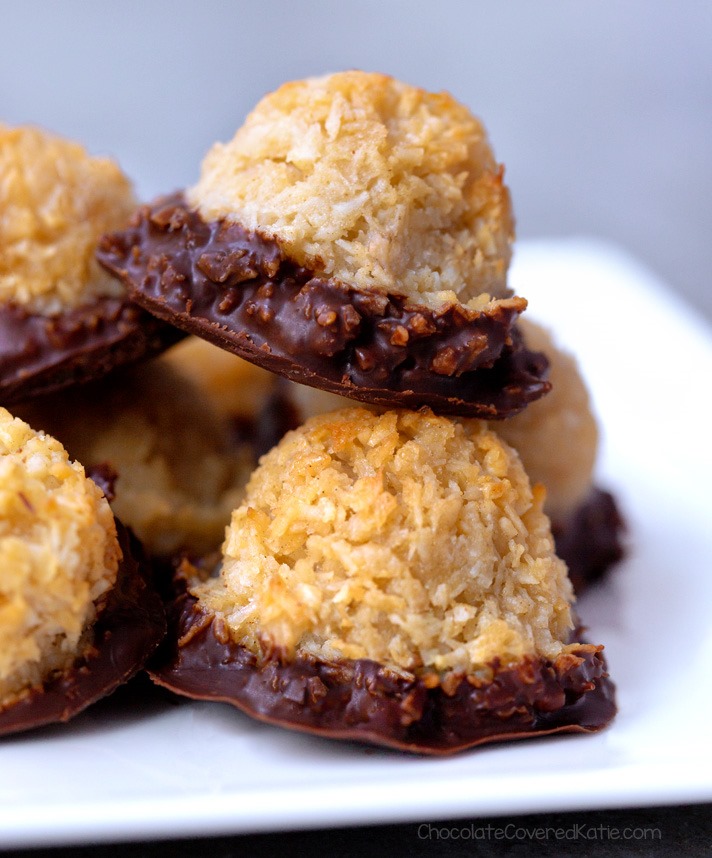 How To Make Macaroons:
Stir the ingredients together in a bowl.
Microwave or heat on the stove.
Form balls and bake in the oven.
Eat them all up… then head straight back to the kitchen, to make another batch!
(Above, a video of the chocolate version – Chocolate Coconut Cookies)

Macaroons Or Macarons?
So what is a macaroon? If you google "macaroon recipe," you'll find cookies that look like the ones in these photos, and you'll also see cookies that look completely different.
Modern day coconut macaroons are soft coconut cookies, sometimes made with almond paste or even potato starch. They're popular for Christmas and are also a popular Passover recipe because they're unleavened.
Macarons—spelled with one o instead of two, or sometimes called French macaroons—are egg white meringue-based sandwich cookies made with ground almonds or almond flour and often filled with ganache, jam, or buttercream. They come in a rainbow of colors.
The two cookies are adaptations of what was once the same recipe, hundreds of years ago.
For Keto Macaroons: Add 3 1/2 tbsp melted coconut oil in place of the maple syrup, and sweeten with uncut stevia to taste.
For Paleo Macaroons: Use either almond meal or coconut flour for the 1 tbsp flour of choice.
For Protein Macaroons: Substitute an equal amount of your favorite protein powder (I like this vegan protein powder) for the flour or almond meal.
These healthy coconut cookies have been a staple on my holiday baking list for the past seven years, and I've made them a million different ways.
Aside from changing the recipe up by using different flours or protein powders, you can also add almond extract, peppermint extract, or spices such as cinnamon and nutmeg, for endless flavor combinations.
The cookies need no refrigeration, making them an excellent choice any time you need to make a dessert for a holiday party. Just be sure not to eat them all before they reach their destination!


Even more cookies —> Healthy Cookies Recipes
Coconut Macaroons
This classic coconut macaroons recipe is easy to make and hard to resist.
Ingredients
1

tbsp

almond meal or flour of choice

1/2

cup

+ 1 tbsp milk of choice or coconutmilk

just over 1/16 tsp salt

3 1/2

tbsp

pure maple syrup,

honey, or agave (a keto option is listed earlier in the post)

1/4

tsp

pure vanilla or coconut extract
Instructions
Preheat oven to 350 F. Stir together all ingredients, then either microwave or heat on the stove until thick enough to scoop balls onto a cookie tray. (I used a melon baller, but a spoon or ice cream scoop also work.) Bake on the center rack 15 minutes. Let cool completely before removing from the tray. If desired, dip in melted chocolate or melted Sugar Free Chocolate Chips.View Nutrition Facts
More Coconut Recipes: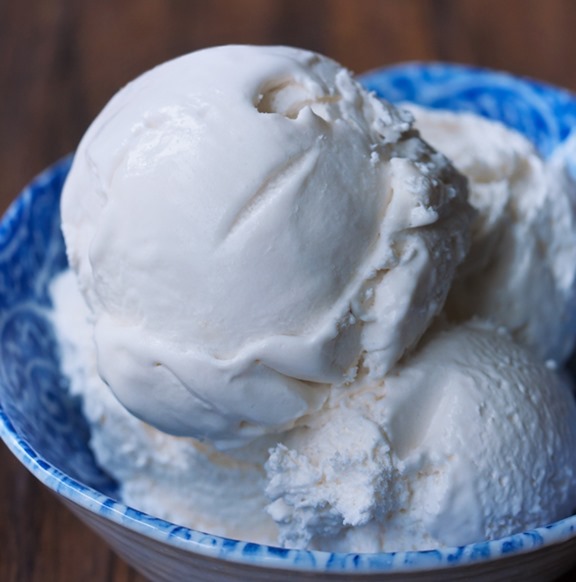 Coconut Ice Cream – 5 Different Flavors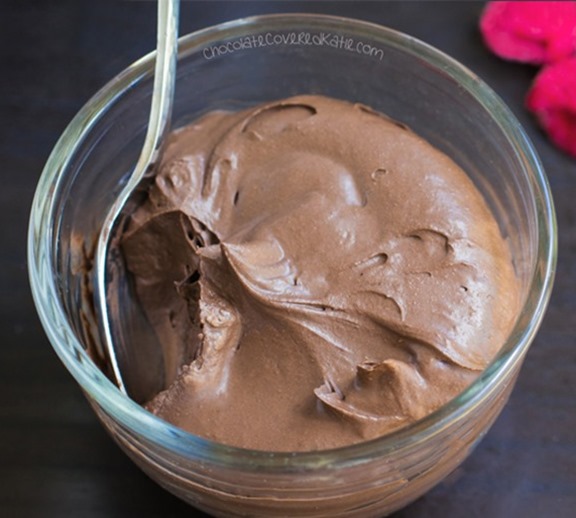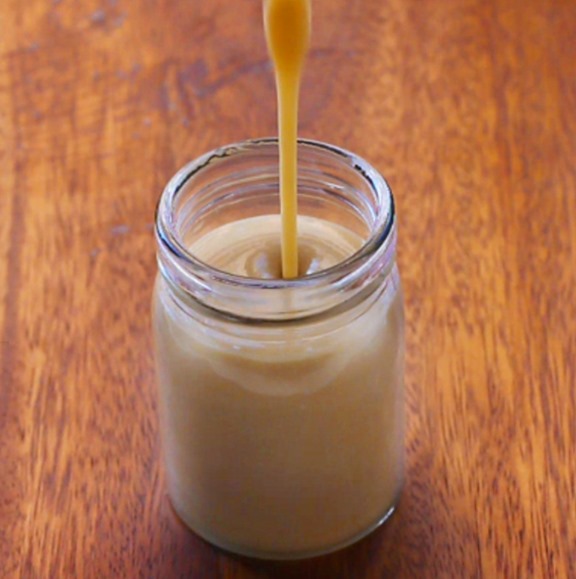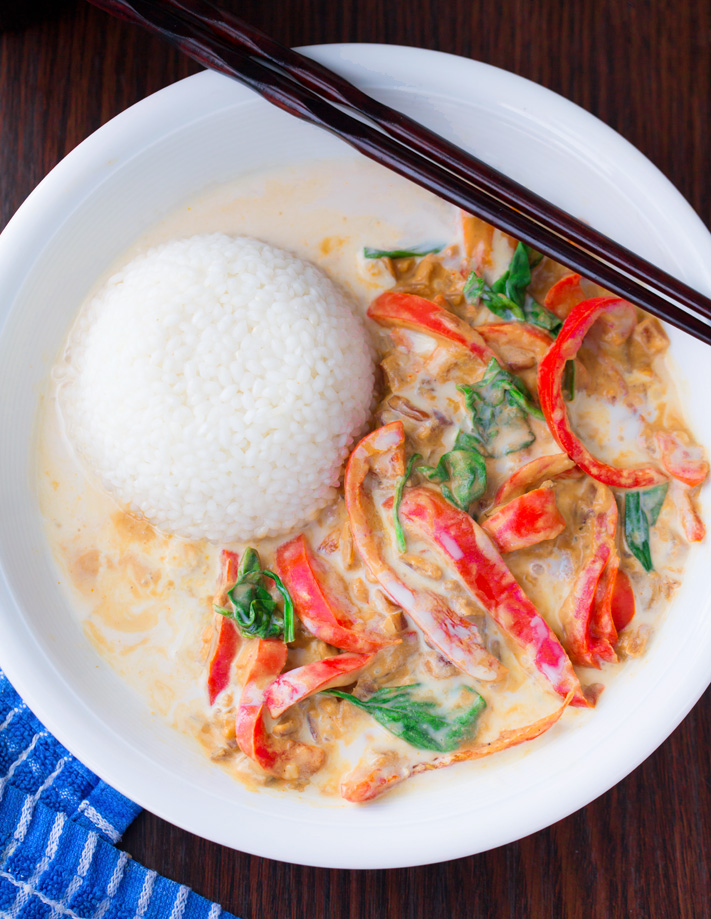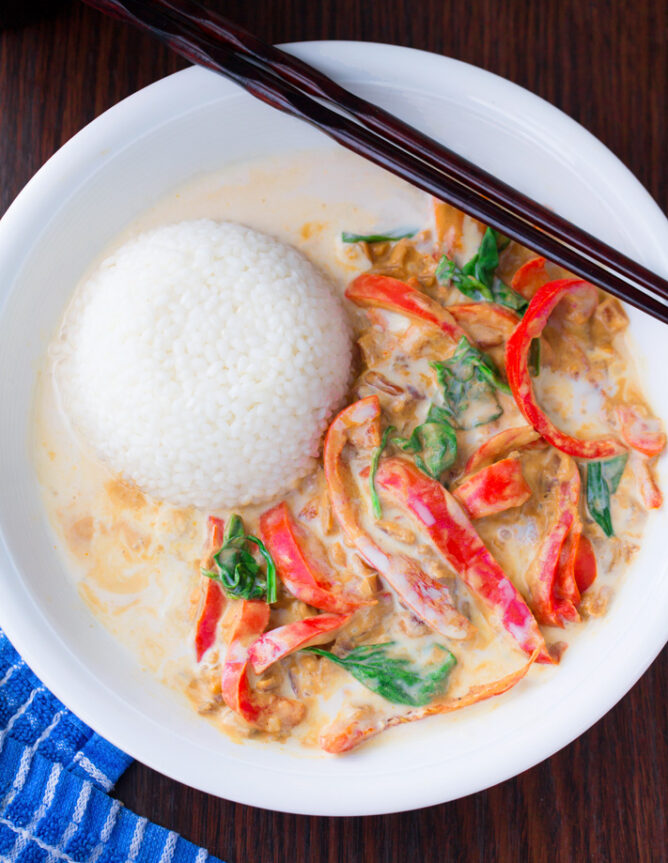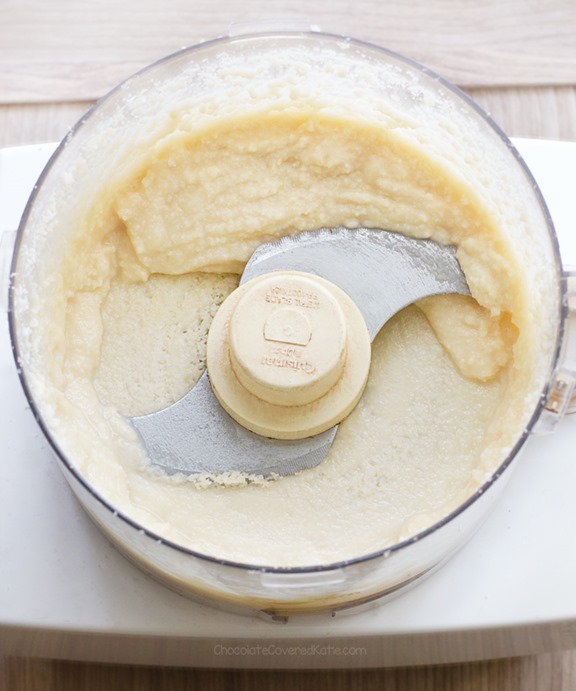 Coconut Butter And Coconut Oil – Everything You Need To Know