Sorry for the lack of new posts lately… It has been a CRAZY weekend!
As I mentioned a few days ago on the blog, my world was turned completely upside-down last week when I received an email from a writer for The Ellen DeGeneres Show, wanting to know if I was interested in being a guest on their "15 Minutes of Fame" segment.
!!!!!
Was I interested? Were they kidding?!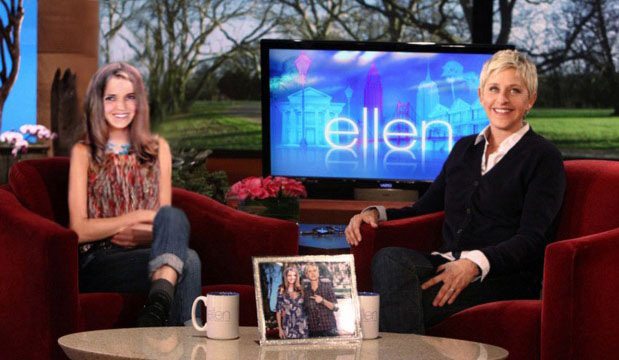 I stared at that email over and over again, thinking there was no way it could be real. And even now, I still can't believe it actually happened!
On Wednesday night I flew to California, and the next morning a car took me to the Warner Bros. Studio, where I was met by a wonderful lady (named Sandy), who first gave me a quick tour of the studio. I followed her in a daze, and when she introduced me to Ellen, I don't even remember what I said. I was so nervous!
The segment was taped in front of a live audience: we talked about the blog, about chocolate, about being vegan, and about Ellen's favorite dessert in the whole world. But I'm not going to tell you what her favorite dessert is… you will have to wait and find out when the show airs.

After the interview, they led me backstage, and Justin Timberlake—also a guest on the show—was standing right there in front of me! (Was this real life?) I almost screamed… or maybe I really did scream. Yikes embarrassing. He didn't have time to chat (a good thing, because there's no way I would've said anything coherent at that point), but he was kind enough to pose for a quick photo: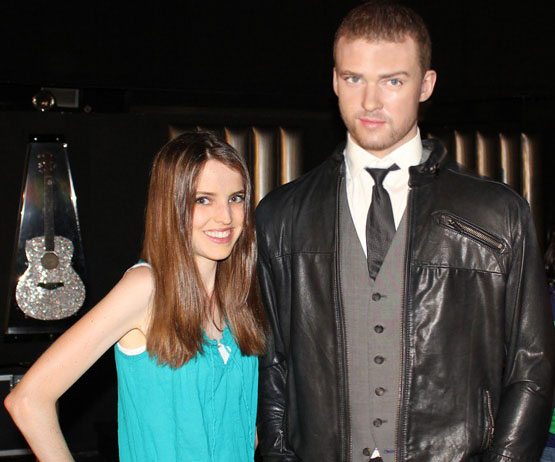 If you are the type of person who doesn't usually pay attention to the date, and if the waxy perfectness of Justin Timberlake's skin in the above photo didn't immediately give it away, you might want to check the date at the top of this post. It should clear a few things up.
Link of the Day: