Swirly homemade frozen strawberry Dole Whip!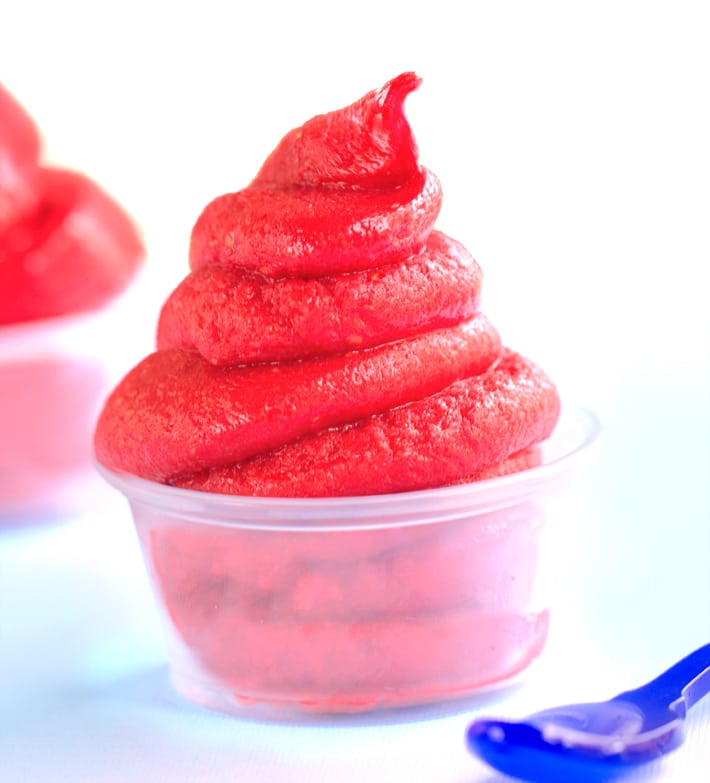 If you've never tried Disney's Dole Whip before, you are in for a real treat!
After I shared my pineapple version a few years ago – the homemade Pineapple Dole Whip Recipe – I'd always planned to try more flavors.
This past month, I finally got around to trying a strawberry Dole Whip recipe and was shocked to find that this homemade strawberry Dole Whip is just as delicious as, or maybe even more delicious than, the classic pineapple version!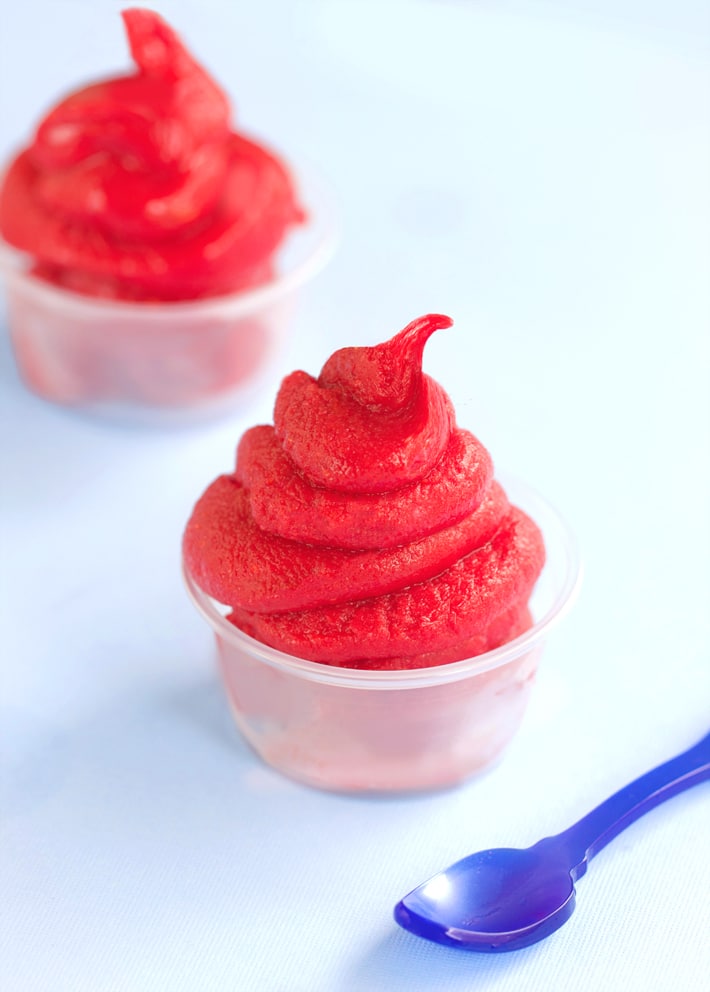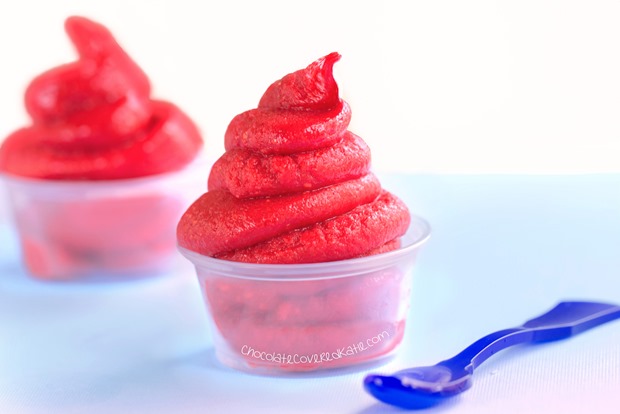 There's no banana in this recipe, and it can be dairy free, egg free, gluten free, soy free, and completely vegan!
Still craving ice cream? Make this Coconut Milk Ice Cream


Strawberry Dole Whip Recipe
Swirly homemade frozen strawberry dole whip that is perfect for a healthy dessert!
Ingredients
1

cup

sliced frozen strawberries

(120g)

1

cup

frozen raspberries, or additional strawberries

1/4

cup

milk of choice or canned coconut milk

1 1/2

tsp

sugar or sweetener of choice, or pinch uncut stevia

2

tsp

lemon juice

1/16

tsp

salt
Instructions
Strawberry Dole Whip Recipe: Combine all ingredients in a blender and blend until smooth. Scoop out and eat OR put in a plastic bag and freeze ten minutes, then cut a hole in the bag's edge and squeeze out in a swirl. (Or you can use a yonanas machine if you have one – I used the bag method.) The addition of lemon might sound strange, but it really makes the recipe!View Nutrition Facts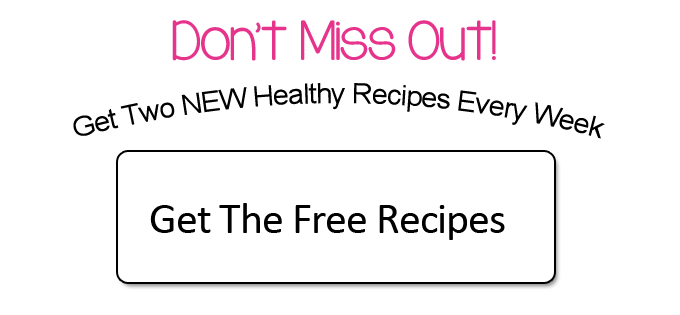 Trending Right Now: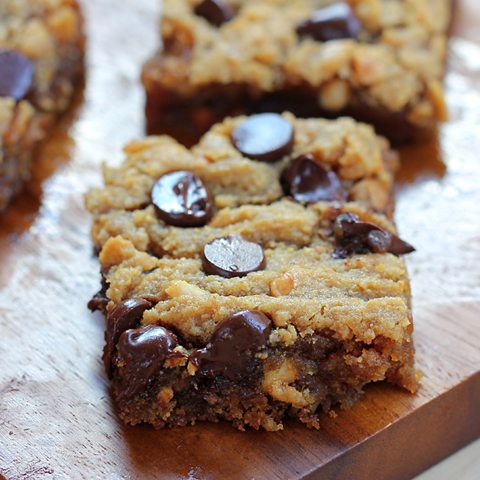 Chocolate Chip Peanut Butter Bars