These homemade soft and chewy vegan peanut butter cookies are the best peanut butter cookie recipe I've ever made!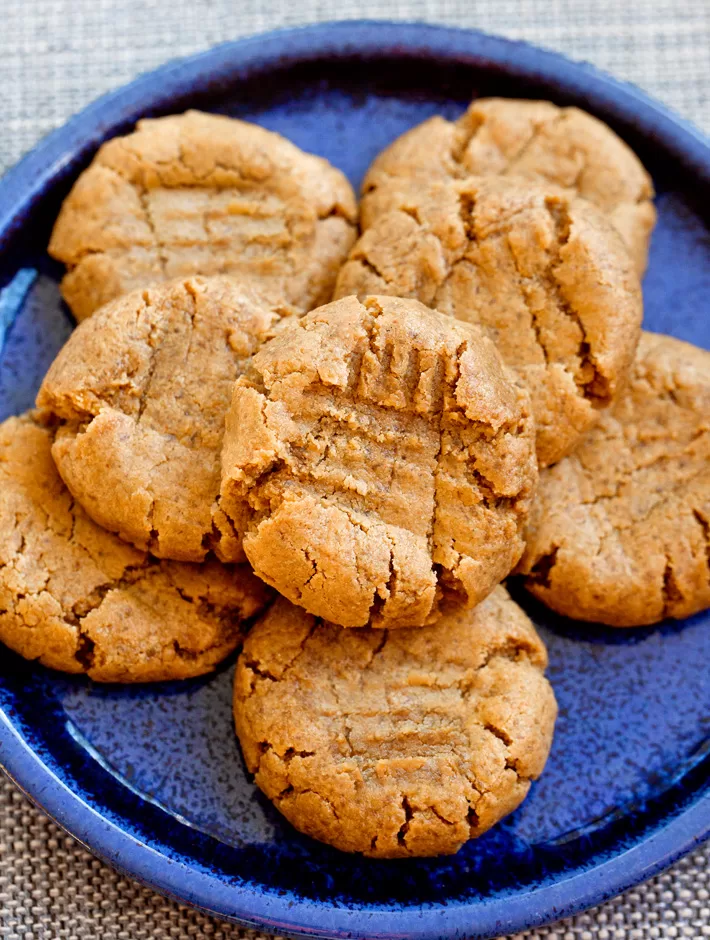 Soft vegan peanut butter cookies
It's been over six years since I first shared this peanut butter cookie recipe.
Yet this is still one of the most popular recipes I've ever published, with readers writing in pretty much at least once a week to say how much they love these cookies.
One reader even emailed to say she'd entered the vegan peanut butter cookies into a local contest, and this cookie recipe took home first prize!
You may also like these Black Bean Brownies
Above, watch the vegan peanut butter cookie recipe video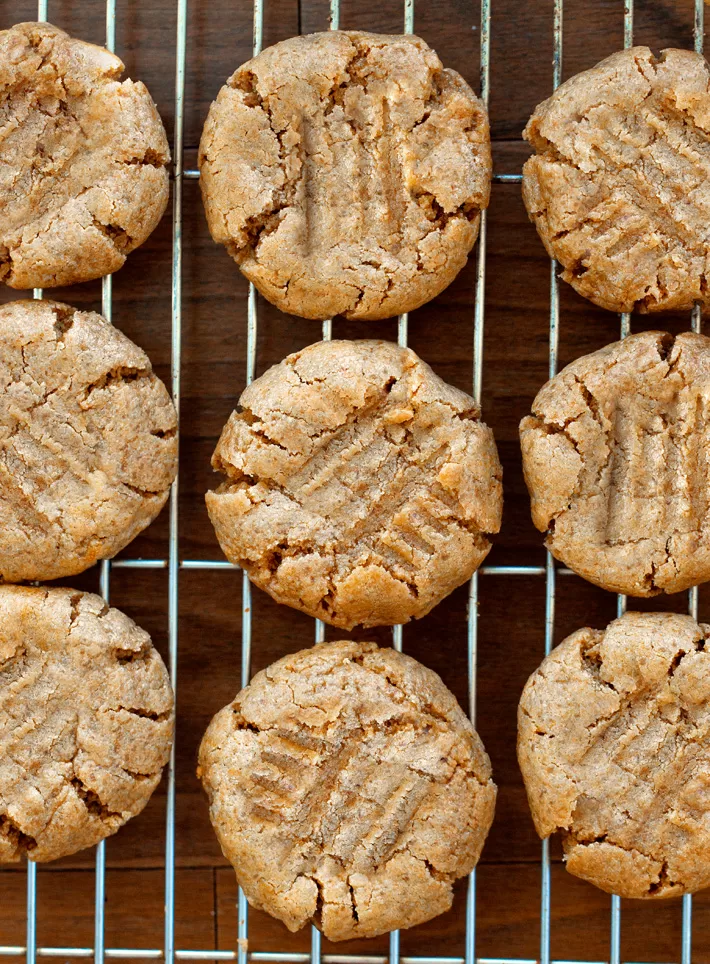 Discerning eyes might notice that although I roll seven peanut butter cookie dough balls in the video, only six cookies come out of the oven.
This may or may not be due to the fact that I ate one of the cookie dough balls instead of baking it with the others.
My favorite part of vegan baking is that, since there are no eggs, I can use it as an excuse to eat as much of the raw cookie dough as I wish.
Sometimes none of the cookies make it into the oven!
Readers also like these 3 Ingredient Peanut Butter Balls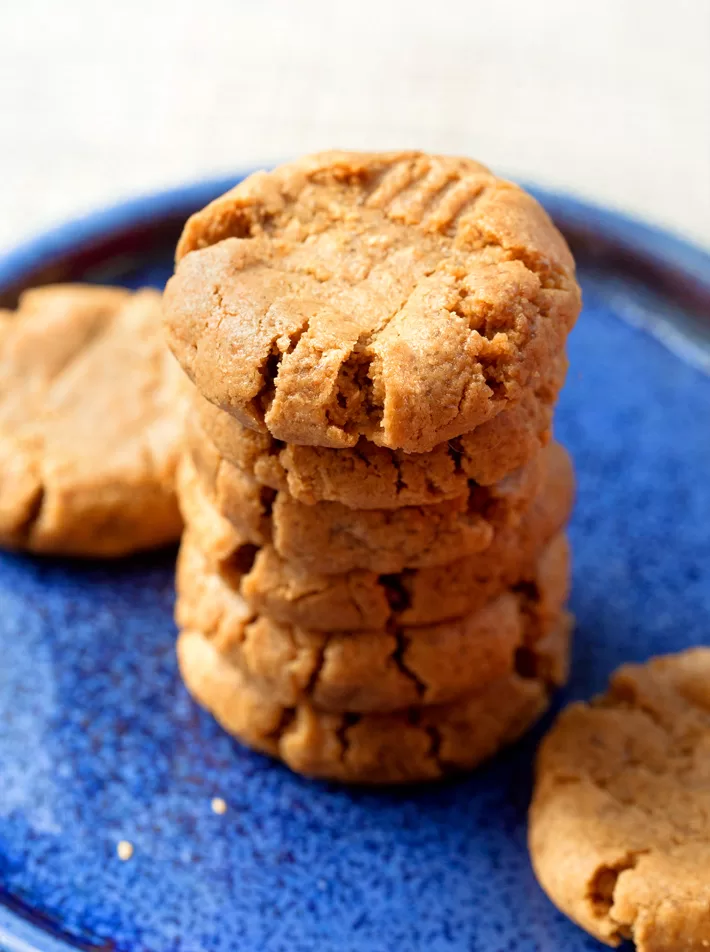 The best vegan cookies
With a delicious soft and chewy texture, these perfect peanut butter cookies are honestly better than any other peanut butter cookie, vegan or not, that I've ever tried.
The first time I made the recipe, I remember being shocked it could possibly be vegan.
How could there be no eggs or butter?!?!
They tasted way too good!
I'll never forget how excited I was after bringing the peanut butter cookies to a pool party and hearing so many guests rave about them.
I loved seeing their surprised faces upon hearing the secret that the cookies were vegan. Yes, vegan peanut butter cookies that didn't taste vegan.
(Ten years ago, veganism was much less mainstream than it is today.)
Aside from being both dairy free and egg free, the recipe has another surprising secret: applesauce! It makes these cookies so amazingly melt-in-your-mouth soft.
Also try this recipe for Applesauce Muffins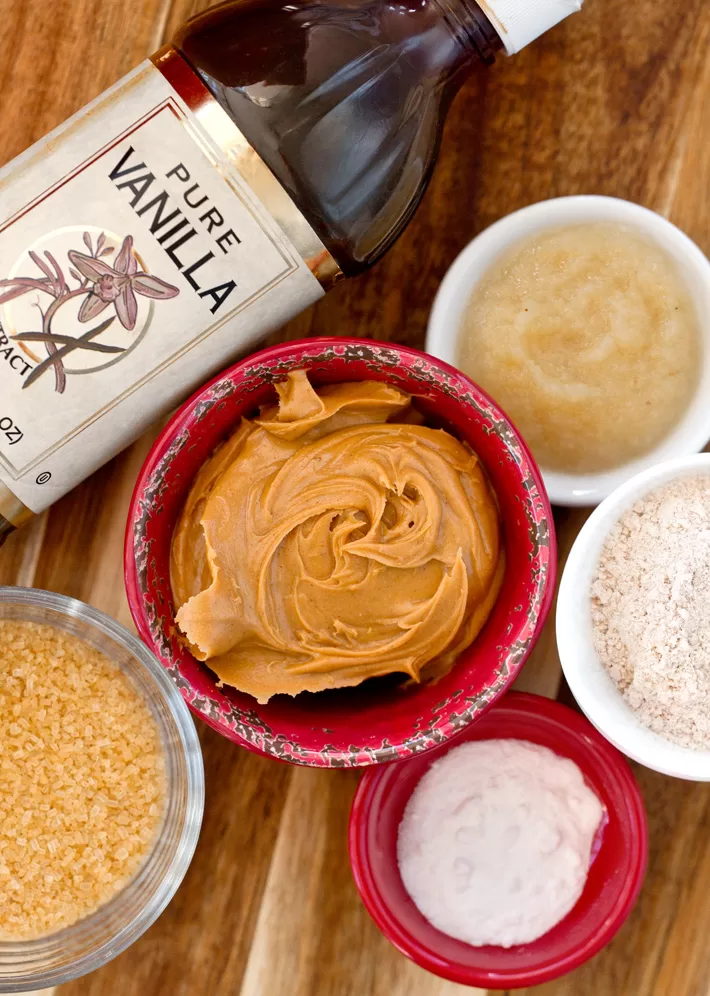 Vegan peanut butter cookie ingredients
Gather the following: creamy or crunchy peanut butter, applesauce, pure vanilla extract, sweetener of choice, salt, flour, and baking soda.
Want to use almond butter, sunflower seed butter, or cashew butter instead? Any of these peanut free options are perfectly fine to substitute in an equal amount.
Flours that work include spelt flour, oat flour, white all purpose flour, whole wheat pastry flour, gluten free sorghum flour or rice flour.
There is a keto peanut butter cookie recipe included below that calls for almond flour. Or use peanut butter instead of the coconut oil in these Coconut Flour Cookies.
If you do not have applesauce on hand, it can be replaced with nondairy yogurt, mashed banana, or even canned pumpkin or sweet potato.
Being a chocolate lover, I often stir a handful of mini chocolate chips into the batter. Chopped peanuts are also wonderful and give the cookies a fun crunchy texture.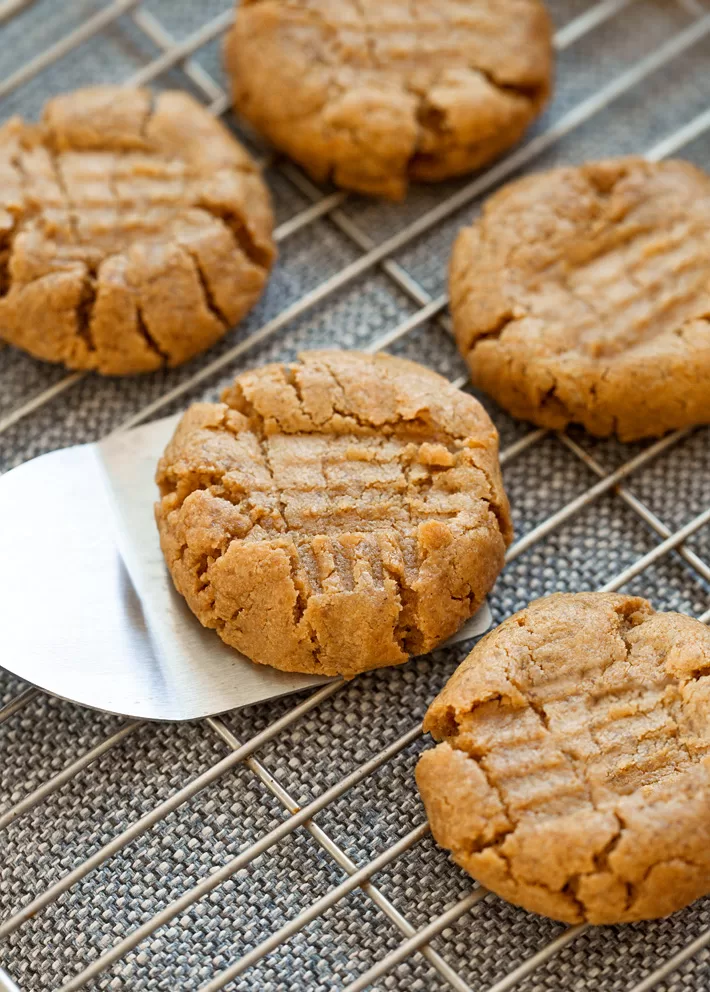 Healthy peanut butter cookies
If you've been reading the blog for a while, you may remember the original version of the recipe, posted all the way back in 2011.
The cookies became so popular that I went back a few years ago to see if I could make them even healthier without sacrificing any of the delightfully soft texture.
I was indeed able to decrease the sugar from the original version, and they are still just as delicious.
The entire recipe now calls for just a third cup of sugar. This can be regular sugar, unrefined coconut sugar or date sugar, or granulated erythritol or xylitol for sugar free vegan peanut butter cookies.
Some readers say that they successfully substituted pure maple syrup for the sugar by adding a few extra tablespoons of flour. We have not tried this substitution, so feel free to experiment. Be sure to report back if you do!
Still craving cookies? Make Vegan Sugar Cookies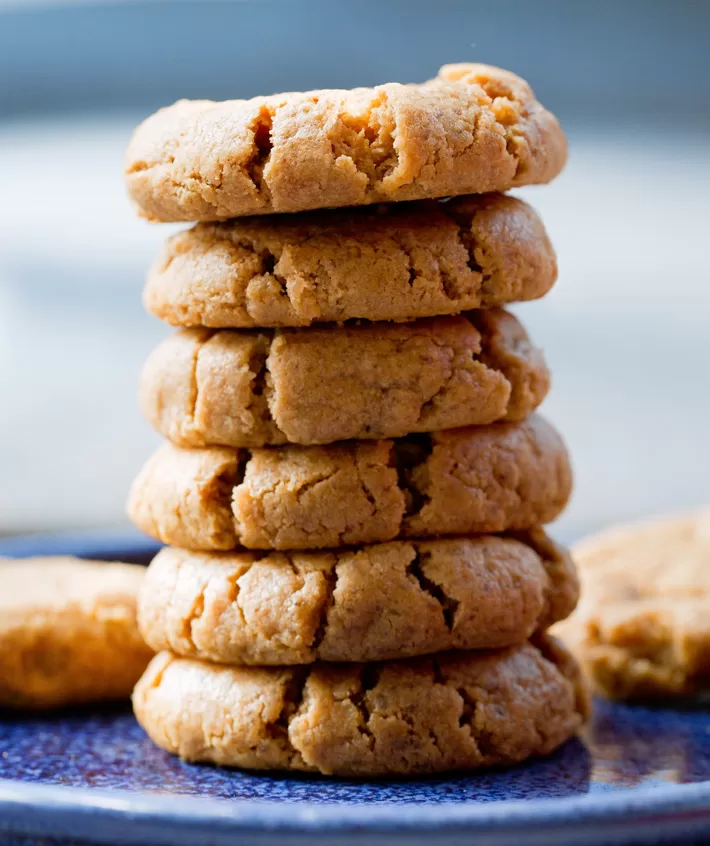 How to make one bowl peanut butter cookies
Measure out the peanut butter. If it is not already easily stir-able, gently warm it for a few seconds in the microwave or let it sit in a warm room until soft and easy to stir.
Combine all dry ingredients in a medium mixing bowl. Stir well to evenly incorporate the baking soda and salt.
Add all remaining ingredients to the bowl, and mix everything together to form a yummy eggless peanut butter cookie dough.
Freeze the dough for a few minutes, or you can cover and refrigerate for a few hours or overnight. Once it's firm enough to scoop out with a spoon or cookie scoop, roll into cookie dough balls with your hands.
(You can also freeze cookie dough balls to bake at a later time if you wish.)
Preheat the oven to 350 degrees Fahrenheit. Place the unbaked dough balls on a baking sheet, leaving room between each cookie.
Bake on the oven center rack for eight minutes. Let the puffy cookies cool for at least another ten minutes, during which time they will firm up considerably and no longer be too delicate to handle.
If you wish to flatten the cookies, use a fork or spoon to press down lightly.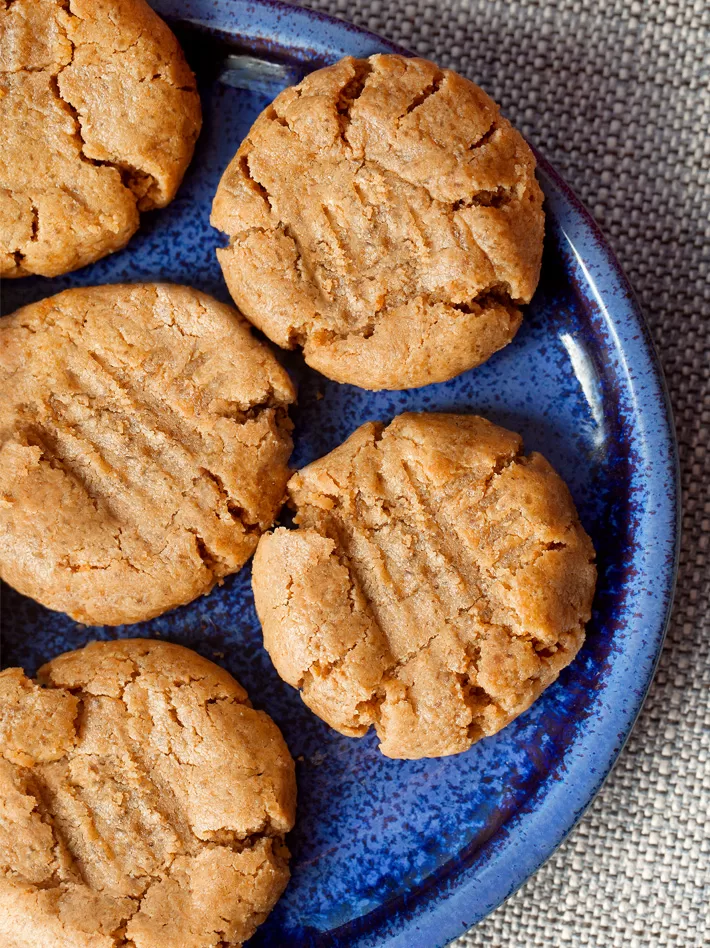 No bake peanut butter cookies
Feel free to skip the baking step after rolling the dough into balls.
Enjoy the peanut butter cookie dough balls as-is, or press down with a fork to make that classic pb cookie crisscross pattern.
Store leftover no bake cookies in the refrigerator or freezer for freshness.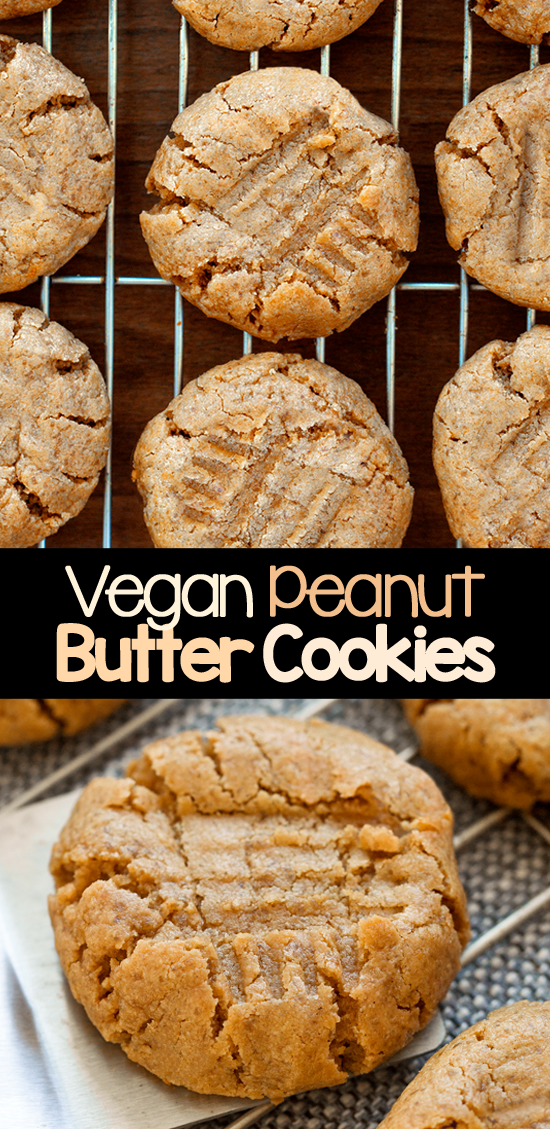 Vegan Peanut Butter Cookies
Both vegans and non vegans love these soft and chewy homemade vegan peanut butter cookies.
Ingredients
1/2

cup

peanut butter,

or allergy friendly sub

2

tbsp

applesauce

(or make these Keto Peanut Butter Cookies)

3/4

tsp

baking soda

3

tbsp

flour

(spelt, white, oat, sorghum, rice all work)

1/2

tsp

pure vanilla extract

1/3

cup

sugar,

unrefined if desired

1/8

tsp

salt
Instructions
*If you're a visual person, be sure to watch the video above showing how to make the vegan peanut butter cookies!

Combine dry ingredients in a mixing bowl. If your peanut butter is not stir-able, gently warm to soften. Add all remaining ingredients to the mixing bowl and stir to form a dough. Roll into cookie balls. If you want soft cookies, refrigerate the dough at least an hour. (You can also freeze cookie dough balls to bake at another time if you wish.) Bake in a preheated oven (350F) for 8 minutes. The cookies will look quite underdone when you take them out. Let cool for at least 10 minutes before removing from tray, as they firm up while cooling.

View Nutrition Facts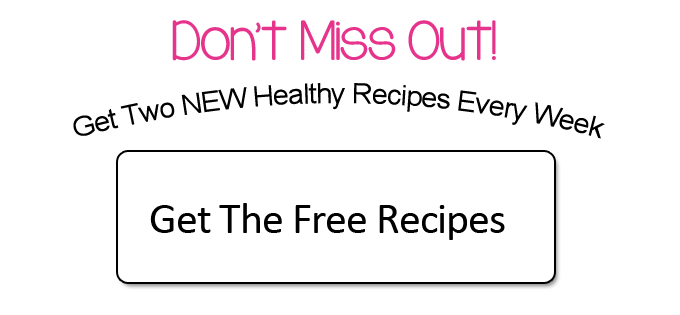 More Vegan Cookies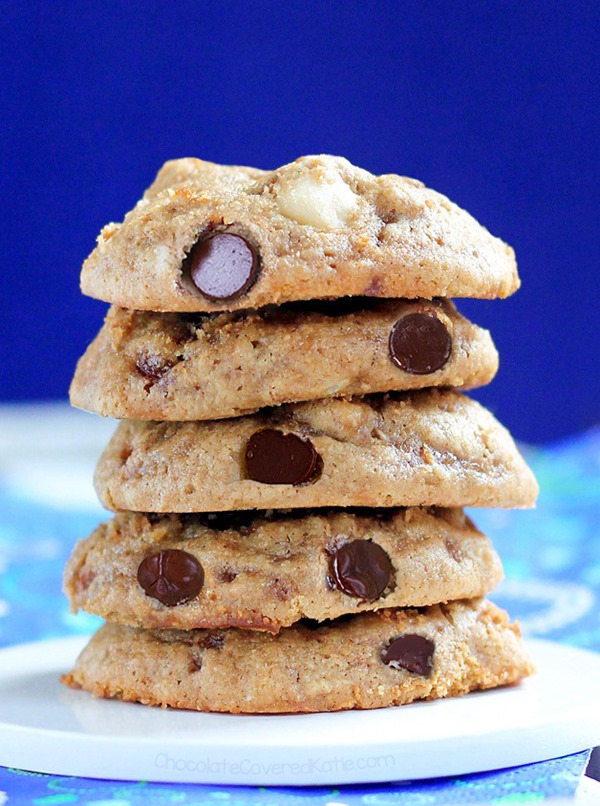 Healthy Chocolate Chip Cookies