This ultra soft and moist zucchini bread recipe is a delicious healthy breakfast or snack, with over a FULL CUP of zucchini hidden inside!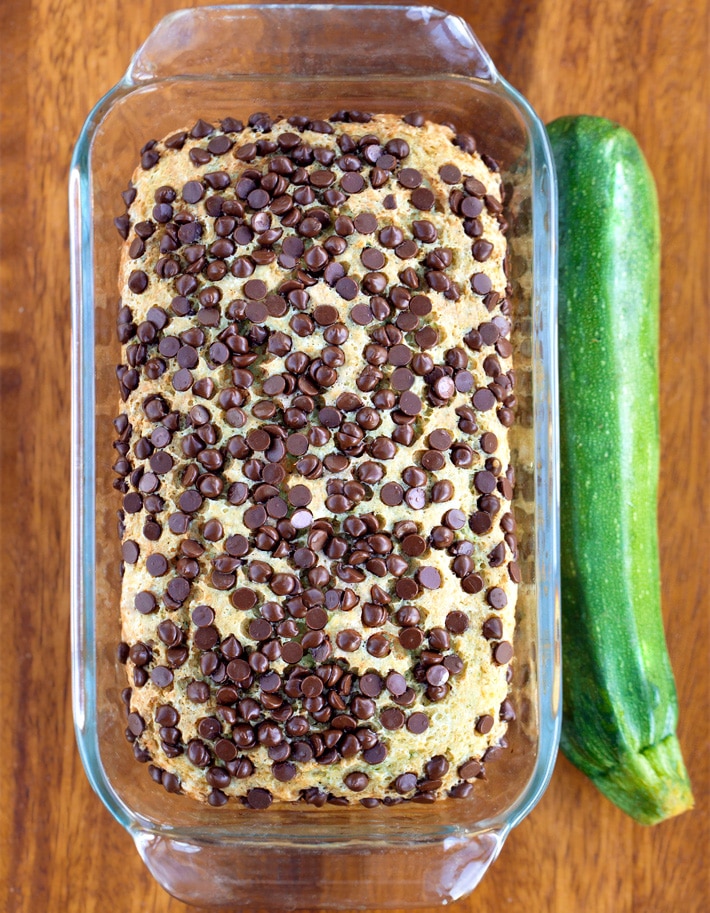 The Best Homemade Zucchini Bread
If you ever find yourself with extra zucchini on hand, this is the perfect way to use it up!
Packed with flavor and nutrition, the bakery-style zucchini loaf is great for serving to guests or taking as a healthy on-the-go snack.
The zucchini gives sweetness and moisture to the recipe without all the added fat and calories, and it can easily be made a day in advance or sliced and frozen to enjoy any time you're craving zucchini bread.
You May Also Like: Overnight Oats – 15 Recipes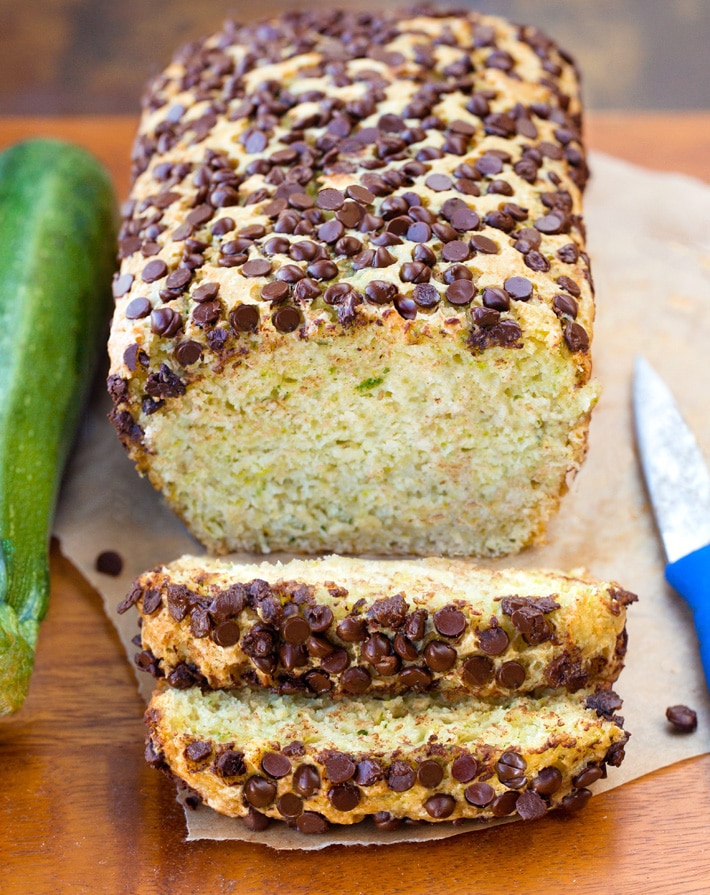 Easy Zucchini Quick Bread
To make the zucchini bread recipe, simply combine everything in a bowl, spread into a 9×5 pan, and let the oven do the rest.
I've found that the easiest way to grate the summer squash is to use a food processor.
There's no need to peel your zucchini first – the skin is full of fiber and nutrition and gives the loaf that perfect green-flecked finish of classic zucchini bread.
Leftover zucchini? Use it up in this Veggie Burger Recipe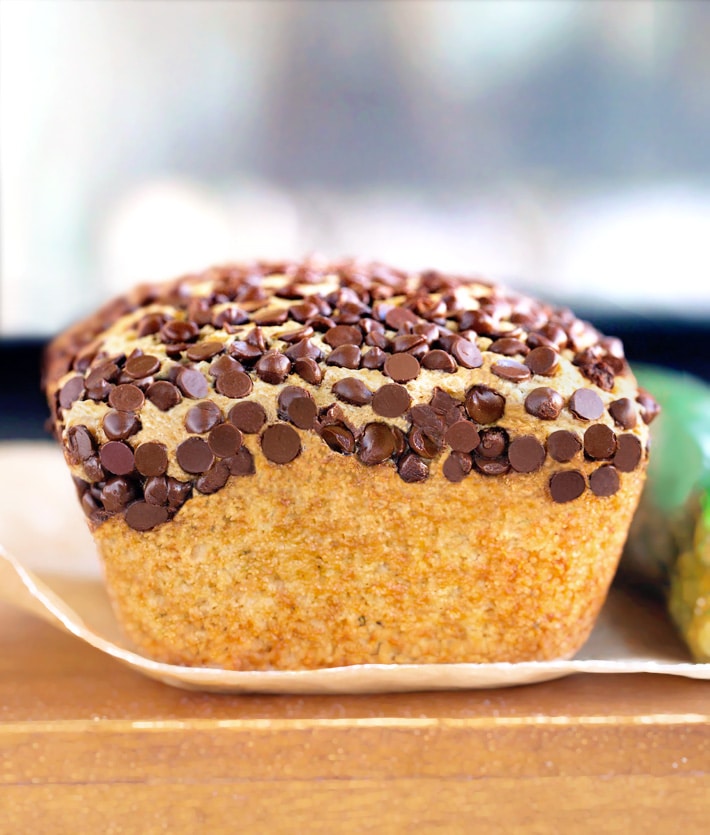 Healthy Zucchini Bread Options
This recipe is super-customizable.
Stir in a handful of raisins, dried pineapple, or shredded coconut, a sprinkle of cinnamon or lemon zest, or—my personal favorite—mini chocolate chips.
The zucchini loaf can be topped with cream cheese or powdered sugar, spread with coconut butter or almond butter, or it's even delicious served plain with no frosting at all.
The quick bread can be gluten free, low fat, oil free, egg free, dairy free, whole grain, and vegan.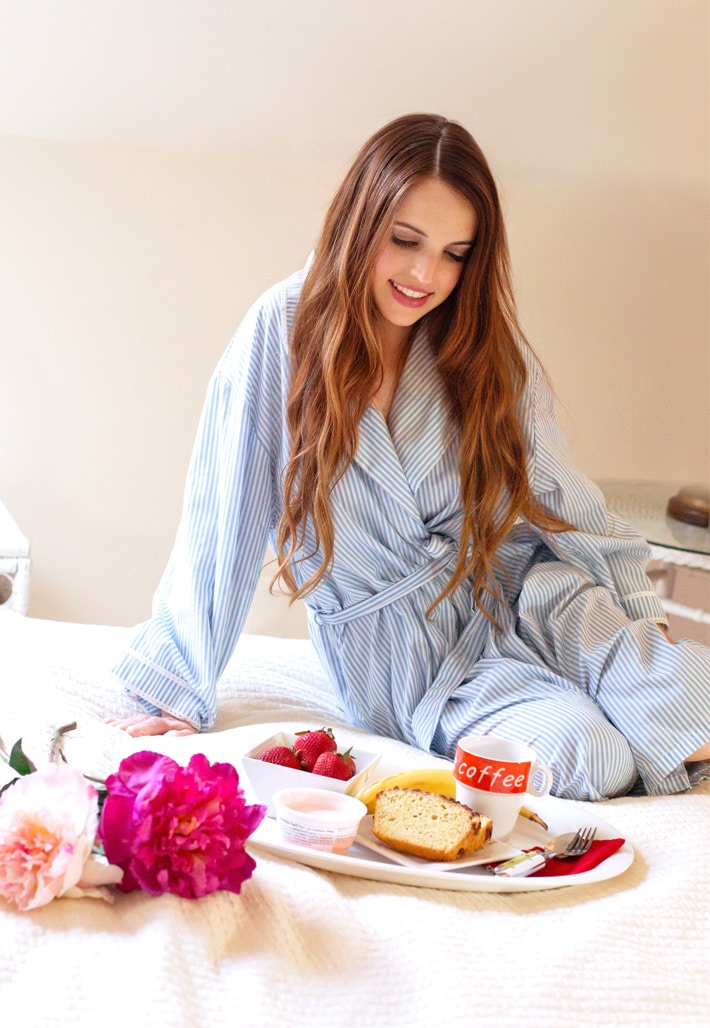 And the best part is that it tastes like eating cake for breakfast!
Feel free to substitute yellow squash for the zucchini, coconut sugar for refined sugar, milk of choice (such as almond milk) for the oil, and spelt, oat, or gluten free all purpose flour for white flour to make it healthier.
If you don't have a loaf pan, try this recipe for Zucchini Muffins.
Above – Watch the video of how to make zucchini bread from scratch!


Zucchini Bread
This soft zucchini bread recipe is a delicious healthy breakfast or snack, with over a full cup of zucchini hidden inside.
Ingredients
1 1/2

cup

finely grated zucchini

(300g)

1/4

cup

oil, or milk of choice for fat free

1

tbsp

white or cider vinegar

1

tsp

pure vanilla extract

2

cups

flour (see note below)

1

cup

sugar

(for refined-sugar-free, try this Zucchini Banana Bread)

1 1/2

tsp

baking powder, and 1/4 tsp baking soda

3/4

tsp

salt

optional 1/2 cup chocolate chips
Instructions
Preheat oven to 350 F. Grease a 9×5 loaf pan. In a large bowl, combine first four ingredients. Whisk in remaining ingredients, then stir until just evenly mixed. Spread into the pan. Bake 50-55 minutes, or until loaf has risen and a toothpick inserted into the center comes out clean.

View Nutrition Facts
Notes
The recipe works with spelt, white (all purpose), oat, or gluten free all purpose flour. I haven't tried any others here, so be sure to report back if you experiment. If desired, you can stir a handful of chocolate chips into the batter or add them to the top before baking. I prefer the oil version's texture and flavor, but if you're used to oil free baked goods it's fine to sub with milk of choice.
The recipe was adapted from my Healthy Banana Bread and this Chocolate Zucchini Bread.
More Healthy Baked Goods