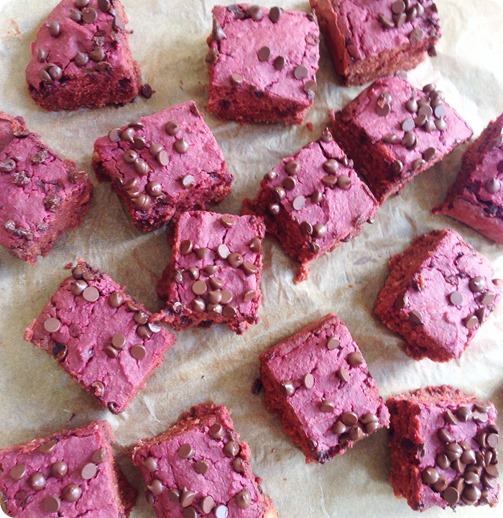 I am one of those people who initially resists change.
But when I finally dip my toe into the water am thrown into the water against my will, I swim with a vengeance, making up for lost time. Thus was the case when I first joined facebook (a year after everyone else), when I got an iphone (three years after everyone else), and now with my newfound love of Instagram.
(You can find my page here: Chocolate Covered Katie – Instagram)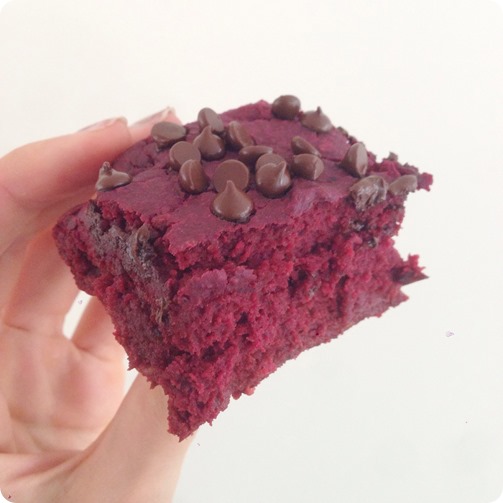 Anyway, on to the brownies…
These stunning red velvet brownies are the creation of one of my new Instagram friends, Lola Cooks on Instagram. (If you have instagram, be sure to check out her page and follow along with her beautiful creations!) Naturally red, the fudgy beet brownies have no artificial ingredients and are packed with healthy superfood ingredients. I'm honored to have Laura as my guest today, sharing her incredible healthy red velvet brownies: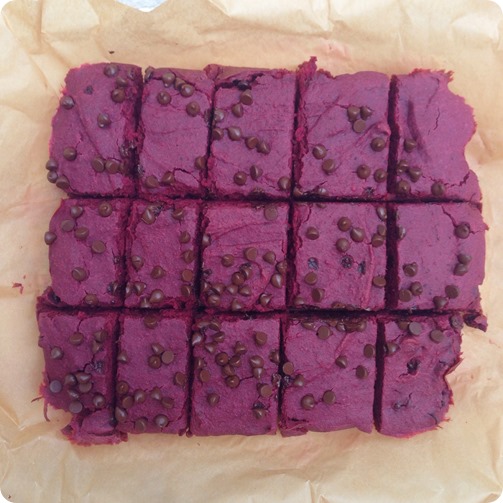 Red Velvet Brownies
Print This Recipe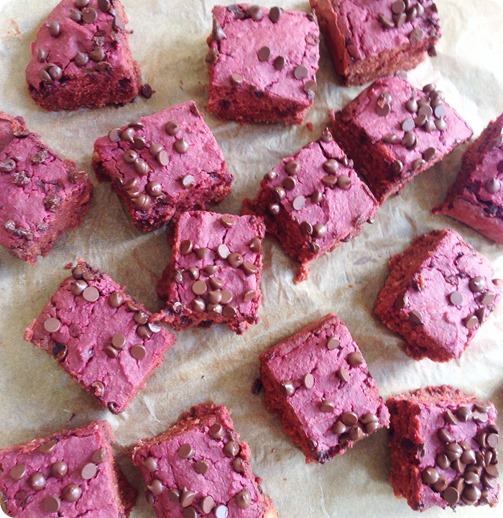 Ingredients
2 1/4 cup oats
1/2 large cooked beetroot
1/4 cup unsweetened cocoa or cacao powder
1/3 cup milk of choice, plus more if needed
1/4 cup melted coconut oil or veg oil
1/2 can black beans (about 1/2 cup) drained and rinsed (can sub with garbanzo)
1/2 cup pure maple syrup
1/2 tsp baking powder
1/4 tsp salt
1 tsp pure vanilla extract
1/2 cup chocolate chips, plus more if desired
Instructions
Red Velvet Brownies Recipe: Preheat the oven to 375 degrees F. In a food processor or high powered blender, blend the oats, cacao powder, salt, and baking powder until they have formed a "flour." Next, add in the milk of choice, vanilla extract, oil, and maple syrup, and blend until fully combined. Lastly, add in the cooked beetroot and the beans and blend until the mixture has formed a thick batter (the texture of brownie batter – add milk if needed). Stir in the chocolate chips. Pour the batter into a small brownie pan (preferably one half the size of a 13×9 pan) lined with parchment paper. Smooth the top with a spatula and sprinkle more chocolate chips on top if desired. Bake in the oven for 22-25 minutes or until the top is fully cooked. To check if it is fully cooked, insert a toothpick into the brownies. If it comes out clean, the brownies are ready. If there is batter on the toothpick, bake the brownies for 5-10 more minutes or until fully cooked. Let cool for 15 minutes, slice, and enjoy! If you have any questions about the recipe, please feel free to ask its creator: LolaCooks. Please note that, depending on where you are in the world and what type of beets you find, some readers have found that their brownies are not quite as vibrantly pink as Lola's.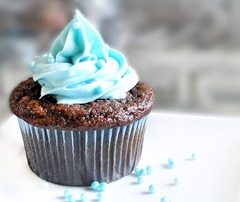 LINK OF THE DAY: Blue Velvet Cupcakes