Uh oh, homemade spaghetti os!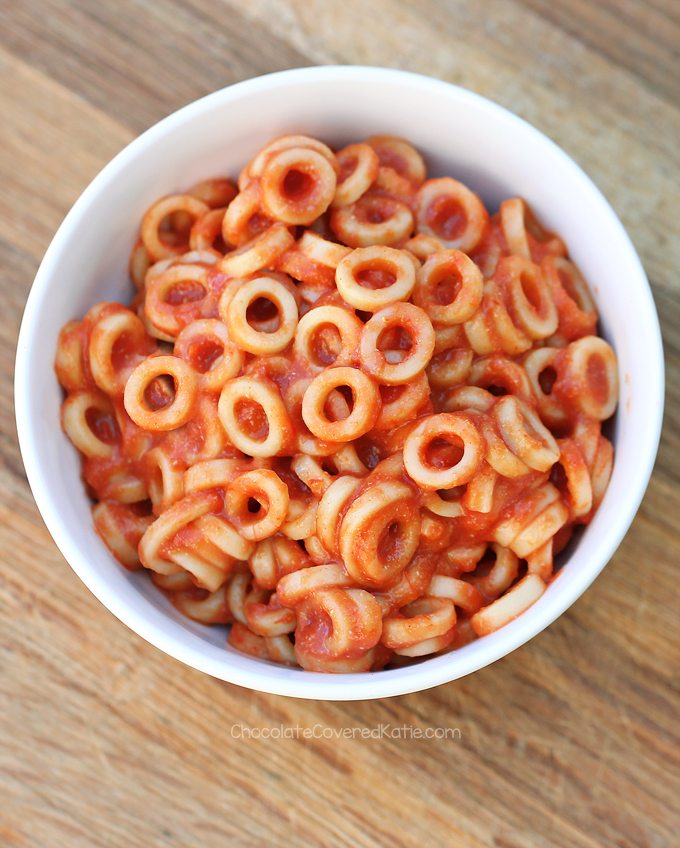 More than 150 million cans of Spaghetti Os are sold each year, many of which are consumed by children. There's just something about those cute little os in the cheesy tomato sauce that is irresistible!
Spaghetti Os were a common sight in my own elementary-school lunchbox, much to the bemusement of my traditional Italian grandmother. I remember her once picking up a can, reading the label, and saying to me, "This is NOT food."
When Campbell's introduced the idea of canned spaghetti back in 1965, I think she may have cried.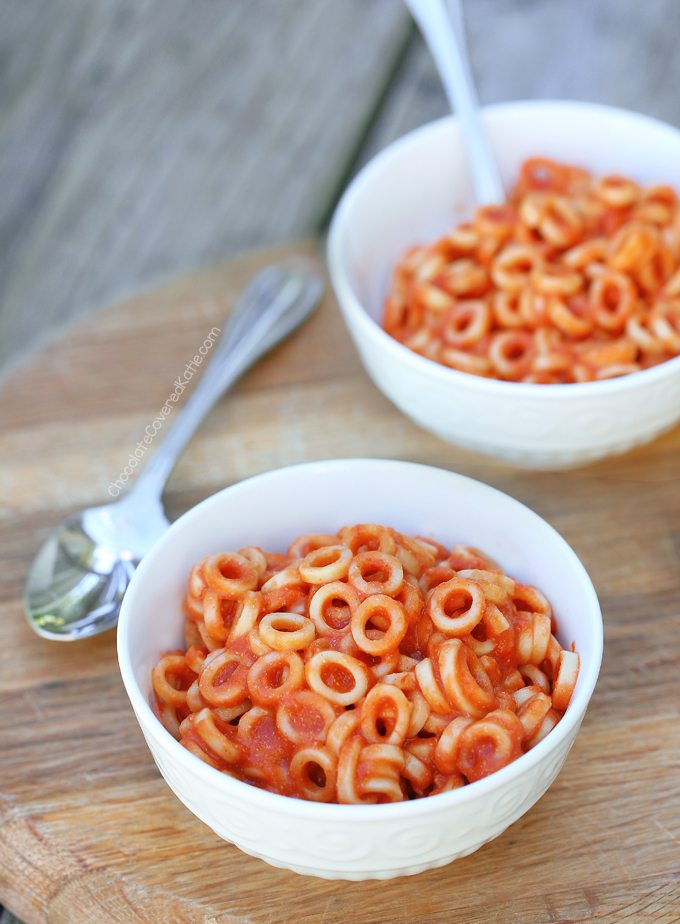 With kids still in school for a few more weeks, it seemed like a good time to try and create a homemade Spaghetti Os recipe—no high fructose corn syrup or ingredients you can't pronounce. Healthy spaghetti os! And yes, they fit perfectly into a lunchbox thermos.

Maybe alongside one of these healthy recipes:
I used anellini pasta for a traditional Spaghetti Os shape, but you can easily substitute whatever small pasta shape you have on hand. These spaghetti os can be dairy-free, egg-free, soy-free, vegan, and gluten-free. For gluten-free homemade Spaghetti Os, just use a gluten-free pasta. They even make gluten-free quinoa anellini if you want a true Spaghetti Os shape but wish to keep it gluten-free.
Nutritional yeast is a completely natural–and very healthy–product that can be found at Whole Foods, on Amazon, or in the natural food section of many regular grocery stores. It is high in protein and boasts an impressive list of vitamins. Don't get it confused with brewers yeast or the yeast you'd use for bread. Here, it is used to give the homemade spaghetti os a deliciously cheesy flavor.
These homemade Spaghetti Os are Italian-grandma approved!


Healthy Homemade Spaghetti Os
Homemade Spaghetti Os – Recipe
Print This Recipe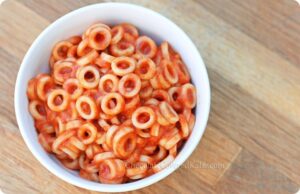 Ingredients
15oz no-salt-added tomato sauce
2 tbsp milk of choice
1/2 tsp onion powder
1/4 tsp paprika
3/4 tsp to 1 tsp salt, depending on your preference (I like 1 tsp)
2-3 tsp butter spread, such as Earth Balance (or sub oil)
3-4 tbsp nutritional yeast, or parmesan, such as vegan Parma
2 tbsp any sweetener of choice, or pinch uncut stevia
1 cup uncooked tiny pasta of choice (If using a larger pasta, such as elbows, increase to 2 cups)
Instructions
Homemade Spaghetti Os Recipe: In a small saucepan, stir together all ingredients except the pasta. Bring to a boil, then lower and cook on low until the butter spread melts completely. Meanwhile, bring a medium pot of salted water to a boil. Once boiling, throw in the pasta and cook until desired texture is reached. Drain, then pat dry with a towel. Pour the pasta into the sauce, and stir to combine. Serve. Before reheating any leftovers, stir and add a little milk of choice if needed.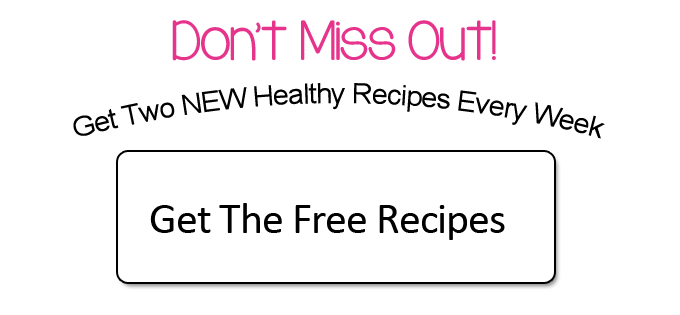 Link of The Day: